With Titanicus' release this weekend, some pics are starting to float around the web. Here's a good look at exactly how big the new titans are.
First up, there are images of the back of the Grandmaster Edition box showing the minis in comparison to each other all over the internet. GW had an Adeptus Titanicus box in their display case at GENCON 2018 but was not doing demos. Take a look: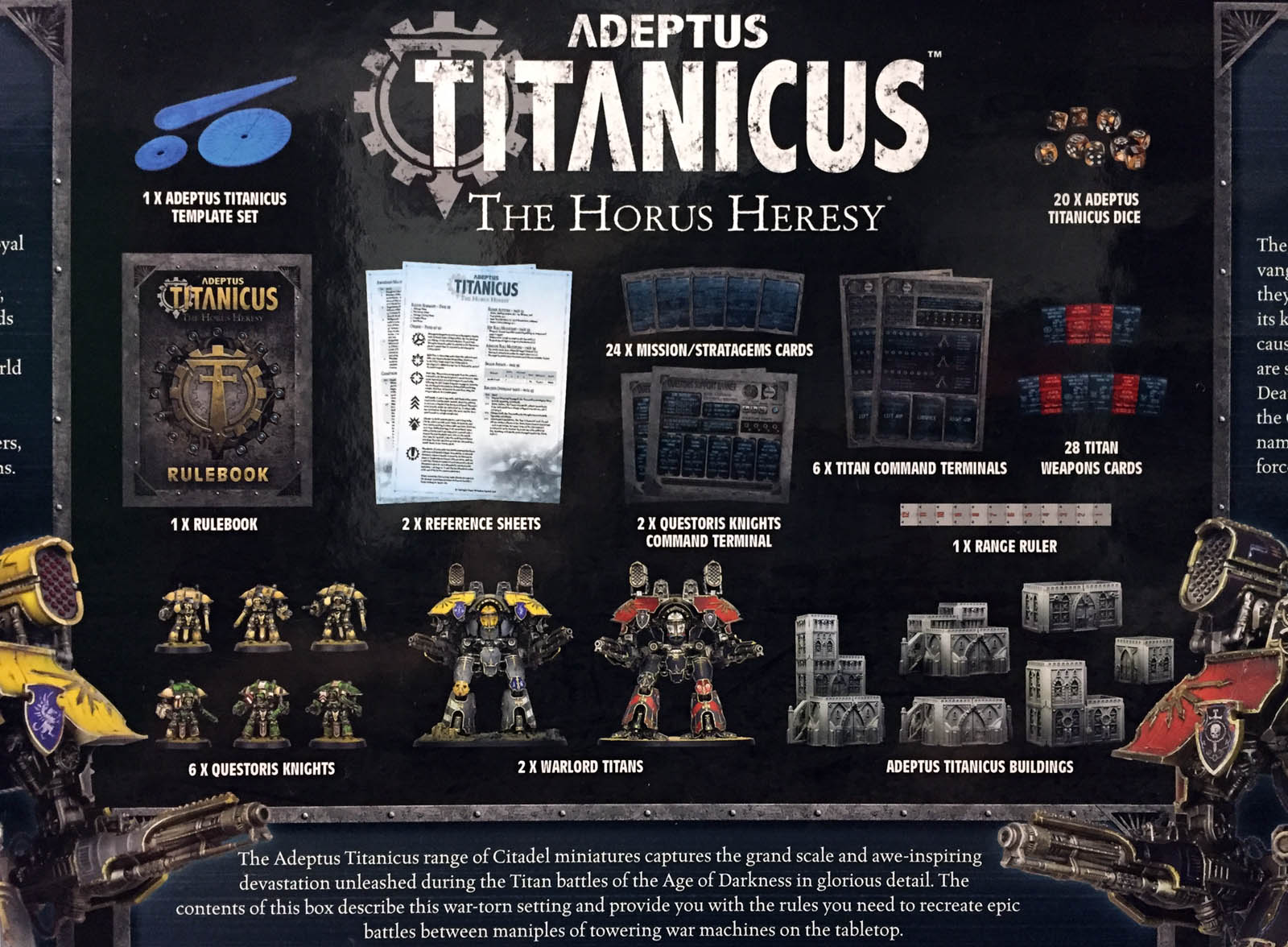 Based on what Andy Hoare said in the Developer interview, I'm assuming GW has scaled the titans to the Knights EXACTLY based on the 40K models.  Andy did joke that they now know exactly how tall the various titans are, down to the centimeter.
What is more interesting it to see the exact scaling of the titans to the modular buildings.   It looks like each floor os a building is just under the height of a Knight. Remember that based on the pics we saw at Warhammer Fest, in theory you can make the buildings as big as you wish if you have enough of the sprues.  The sample battle below has some 4-5 story building which block LoS for even Warlords.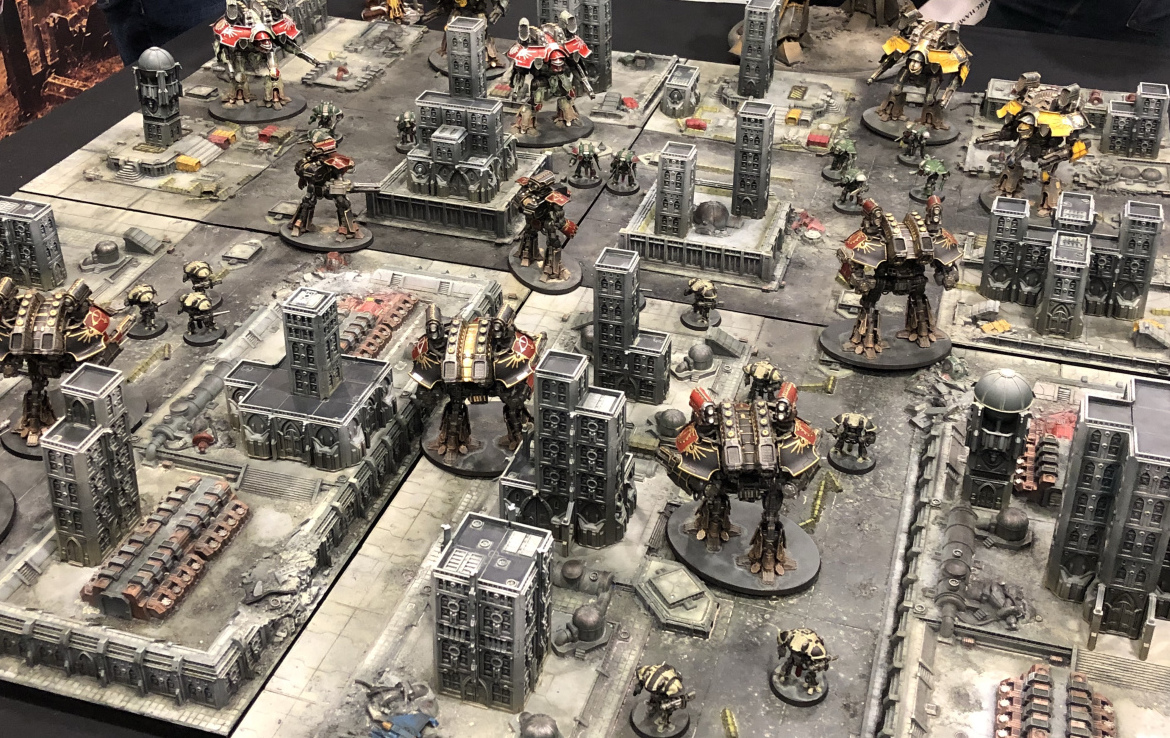 Next we cross the streams to see the direct size comparison between 40K and Titanicus. It looks like Stepping Between Games got their hands on this juicy image to give us an honest apples to apples comparison. That is one pretty beefy Warlord kit. We know it's three sprues – 2 for the titan itself and 1 sprue of weapons. That Titanicus scale Imperial Knight looks to be about the size of a Primaris Marine.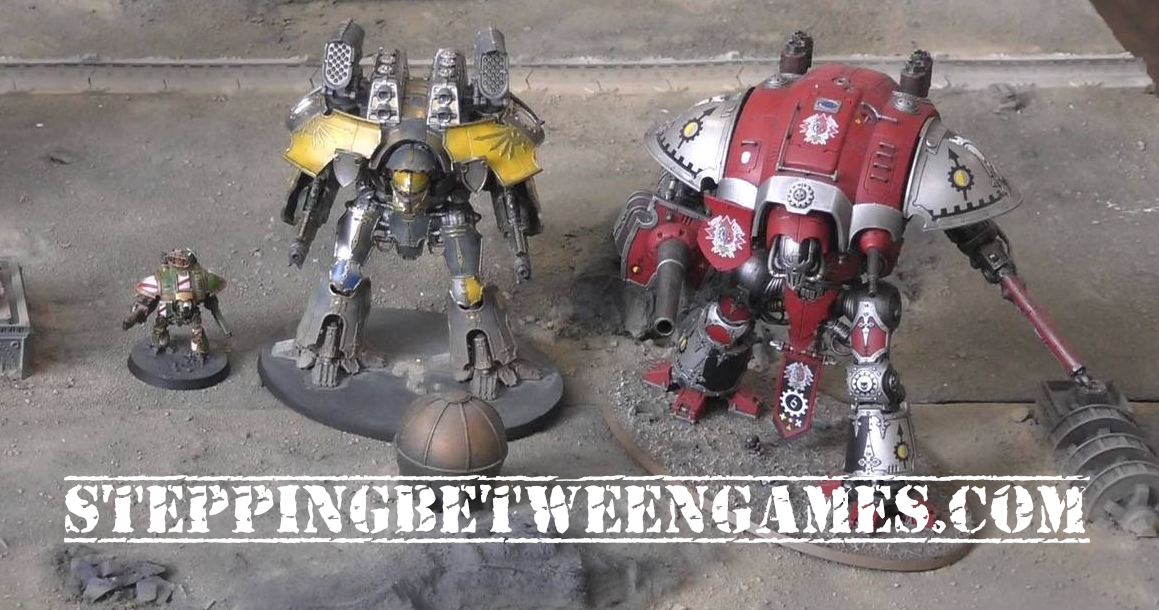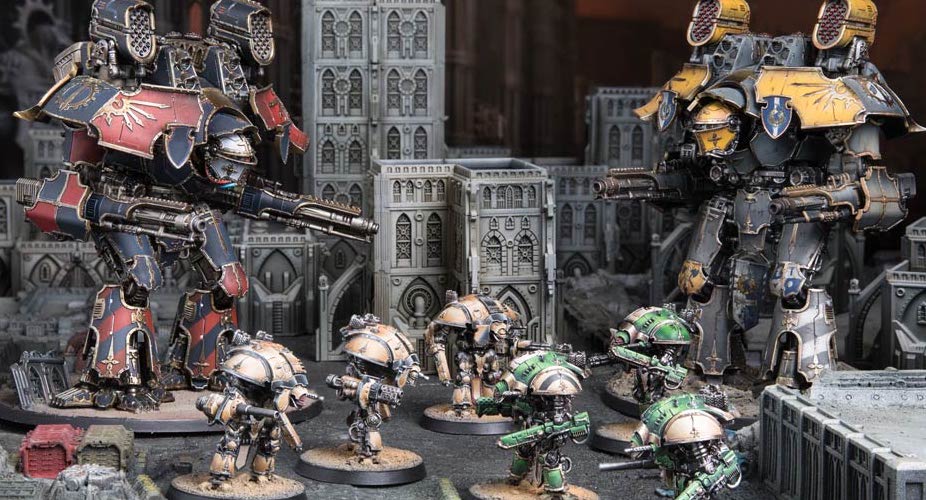 Now this picture of the fire-arc templates makes more sense.  You can see the biggest of the three templates in the right center of the sprue is for the Warlord and is placed up against the front of its oval base. The lower center is for the Reaver, and the upper center is for the Warhound.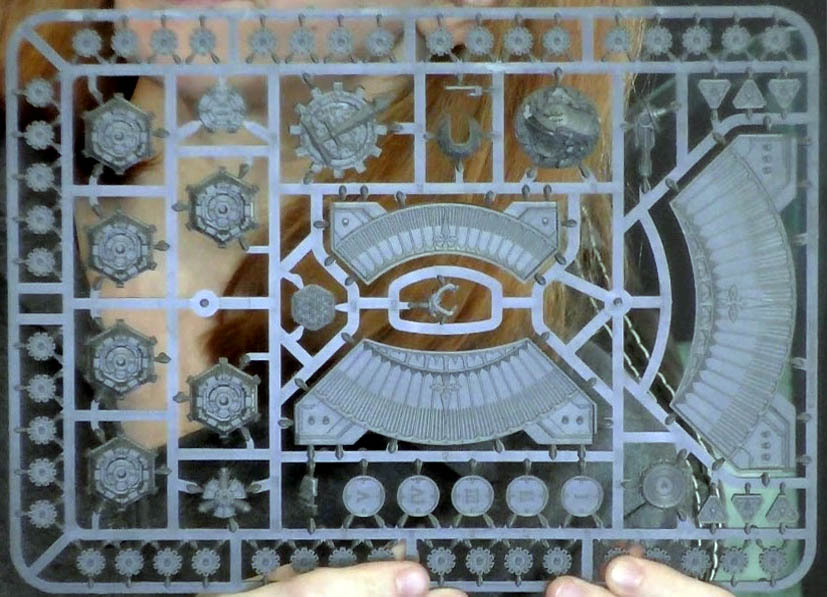 ~This game is going to ROCK!