I've played Adeptus Titanicus and here's some things your should know about it.
This week I've gotten the chance to start digging into the new game Adeptus Titanicus from Games Workshop. If you've been following our coverage you know that this long awaited game focuses on massive Titans duking it out during the Horus Heresy. While I'm still digesting the rules, and learning new things all the time, here are a few thoughts I've had about the game.
This is A Maneuver Game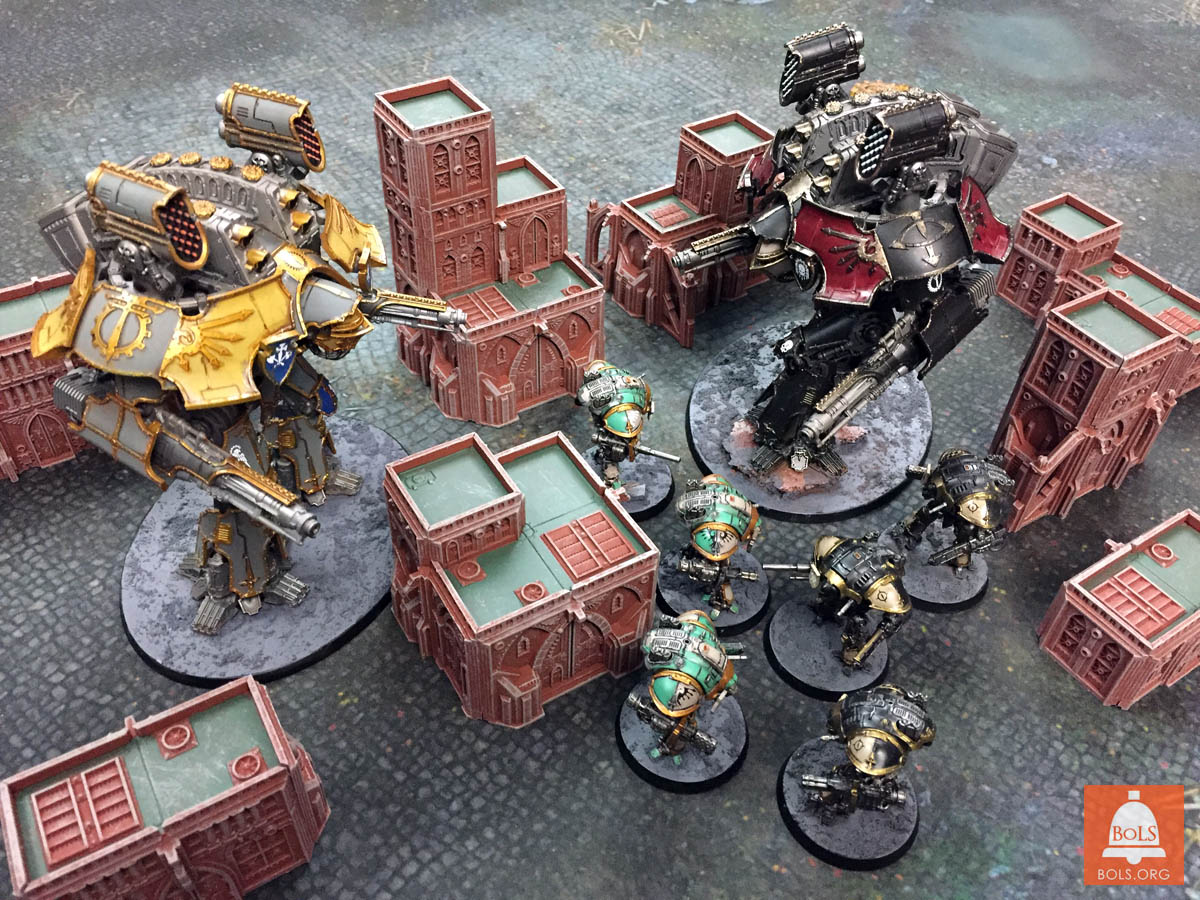 Unlike 8th Edtion 40K Adeptus Titanicus is a game that is all about maneuvering, or walking, your Titans across the battlefield. Titan movement is very restricted in the game, as are firing arcs. Well made moves can leave your enemy without shots, while your own gain bonuses from flanking them. In many ways AT feels a like some of the capital ship focused space games out there, like Star Wars Armada or Battlefleet Gothic. You maneuver huge weapons around trying to get good positions to take out the enemy.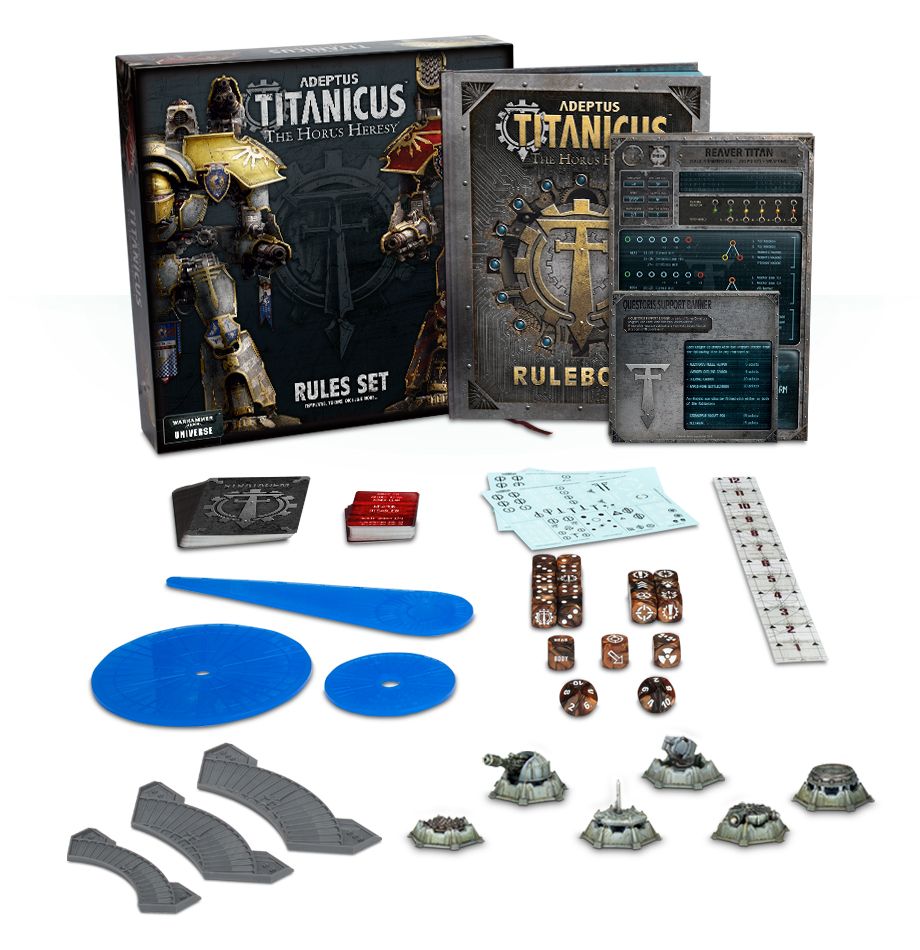 Movement in Adeptus Titanicus is maybe not quite as restrictive as in some ship games, but still where the core of the game is. It's also one of the key elements of balance. The larger and more powerful a model is, the less it tends to be able to move. Unsupported, a large model can be taken down by much weaker ones. In the game we streamed this week I was able to take down a mighty Warlord pretty much just using my knights because they were able to out-maneuver it. Positioning is key.
Complex But Not Hard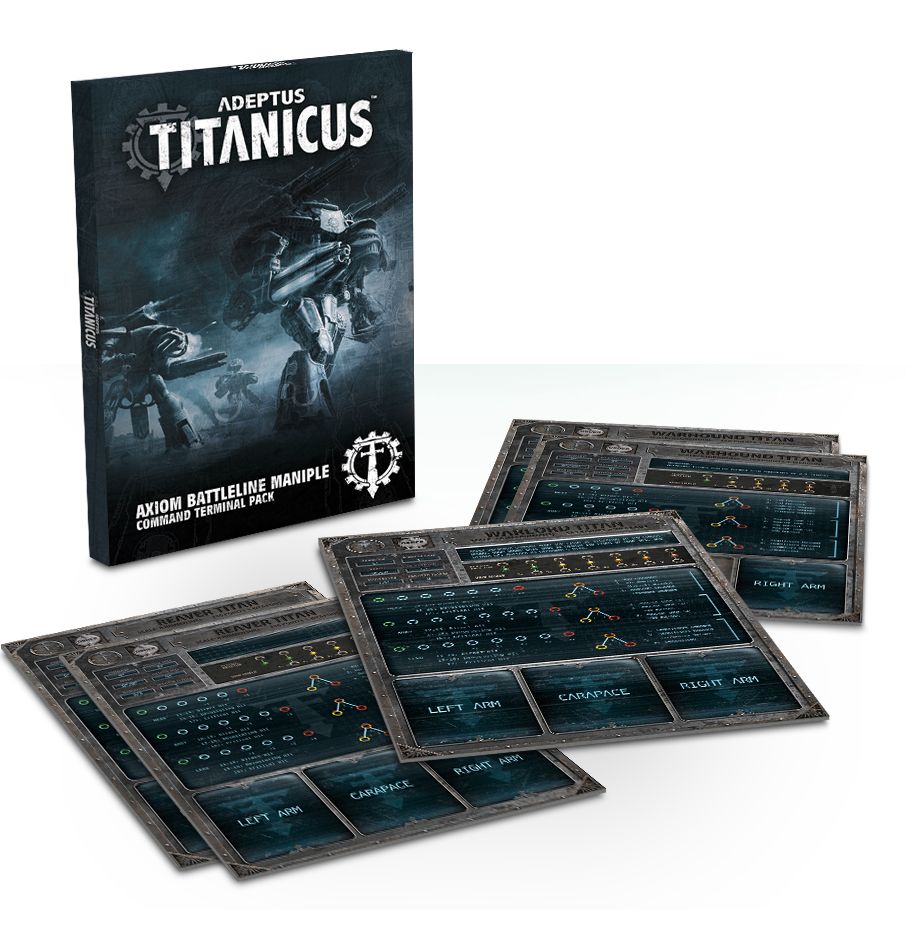 Adeptus Titanicus is a fairly complex game, the term crunchy gets used a lot, and looking at one of the Titan cards you can see why. This however does not mean its a hard game. While the game does have a large number of moving parts none of them are particularly hard to understand or complex. The basics of the game are simple and easy to grasp. While you may have to roll on a chart here or there for an effect, you're not going to have to be constantly referencing and cross referencing charts and datasheets to see whats happening. Moreover the relatively small number of models in each game helps keep things moving along.
The Titans Have Weight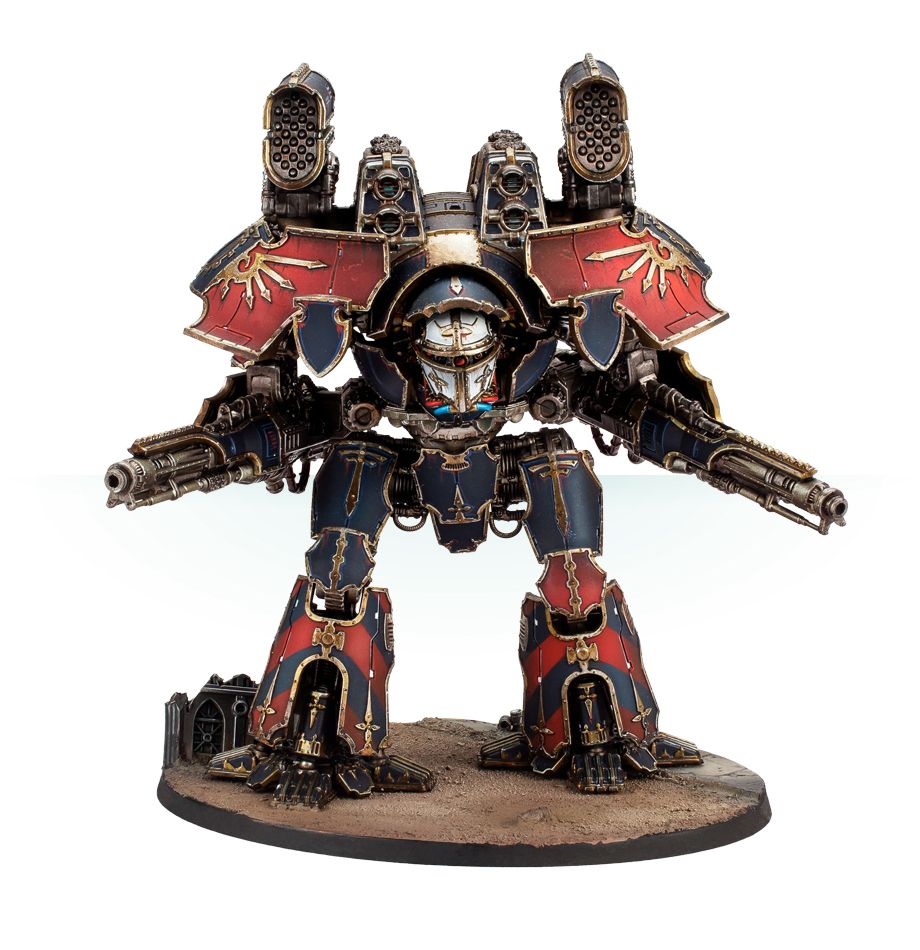 One of the things that complexity allows is for the Titans to have a real feeling of weight behind them. These aren't simply large models that you move across a table with ease and blast your enemies apart with. Though they may look, and be sized similarly to 40K Knights, they each play totally differently.   Each of your knights can have a number of things going on with it. You've got to manage your shields and your plasma reactor. You've got to issue special commands, track damage in different sectors, repair and maneuver them. Then unleash their firepower.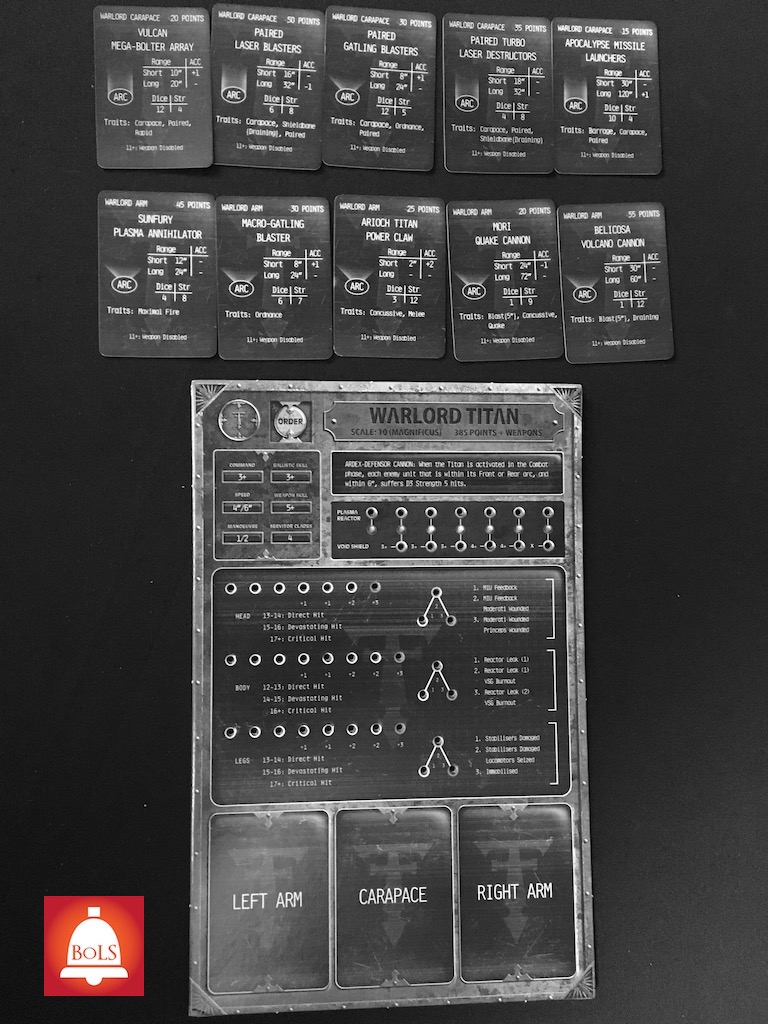 Luckily the Titan cards are well laid out and help you keep track of all this information easily. Still each individual Titan has a lot of weight behind anything it does, and its actions need to be well thought out. The return of templates and scatter for some weapons really adds to this. A single Titan shot can wipe out whole banners of Knight or pulverize buildings. Even when they miss they can still cuase massive damage to other targets. It felt heavy – and the designers captured the sense of mass each titan possesses.
Choice Matters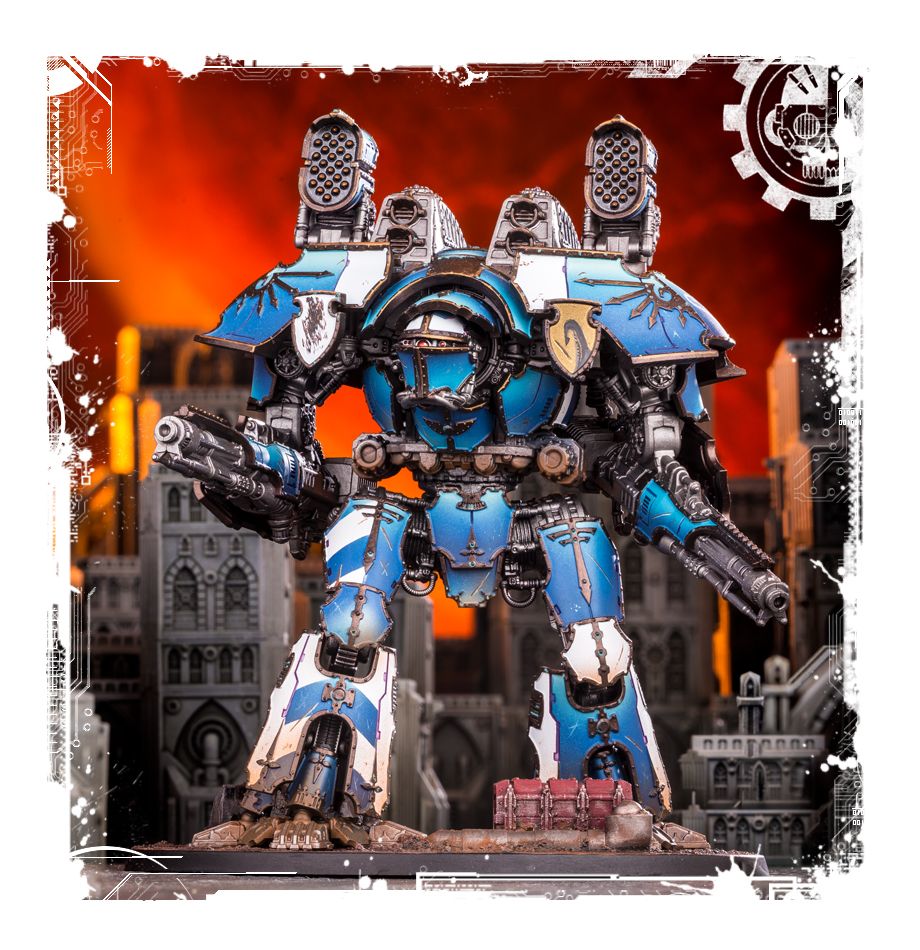 Titanicus is a game all about making choices, often hard ones. Most of the time you will find yourself wanting to do several things but only being able to do a few. Unlike in other games these choices are rarely clear cut, and have real consequences. In the most recent game I played I often found myself debating whether to fire the main guns on my Warlord Titan. Now just think about that. When playing 40K how often have you chosen not to fire with a unit? It's an exceedingly rare situation in 40K, that will generally only come up when you are wanting charge a unit and don't want to risk wiping it out.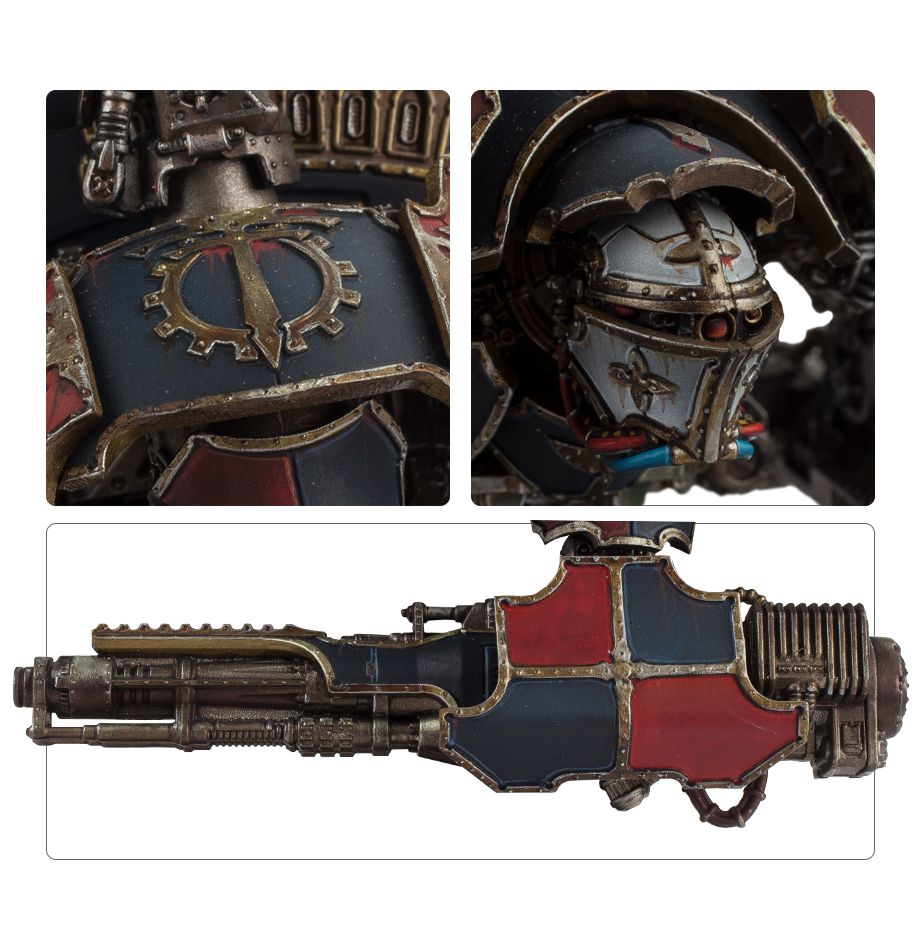 In AT it's going to come up all the time. In my game a lot of things went into deciding to shoot or not.  My Volcano cannons were powerful, but they put strain on my reactor. With my enemies Voidshields still up I wasn't going to be able to score big hits on him, but I would tax my own reactor. Taxing my reactor meanwhile could have a lot of bad consequences. It could cause me to overheat and hurt myself, or for my machine spirit to rebel and cause issues. Even if nothing bad happened right away, it would be I would have to devote more repair work to cooling my reactor and less to keeping my void shields up, thus making me less able to defend myself. As the game went I also had to worry about stray shots hitting my own Knights that had closed with the enemy. All of this forced me to make some hard choices. Rather than just blazing away each turn, I had to wait for the right moment to strike. These are the kind of interesting choices the game forces you to make.
Lots of Potential For Growth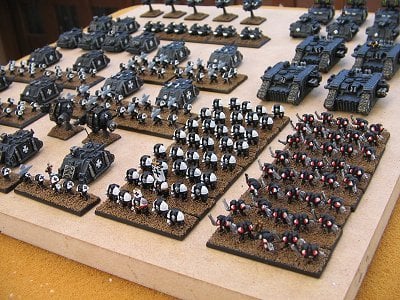 I think AT has a lot of room to grow. Right now the game has a fairly limited number of units it but from what we've heard they plan to add a lot more. Given the way the rules work there is no reason why we couldn't see Xenos forces added at some point as well. Technically only Titans are supported by the core rules. Knight Banners are added in the advanced rules, and they hint that they could add other multi model small units also. I doubt they will ever add infantry, and thus just a full reboot of epic, but I think there is totally room for flyers and tanks in this game.
An Old School Game For Old School Players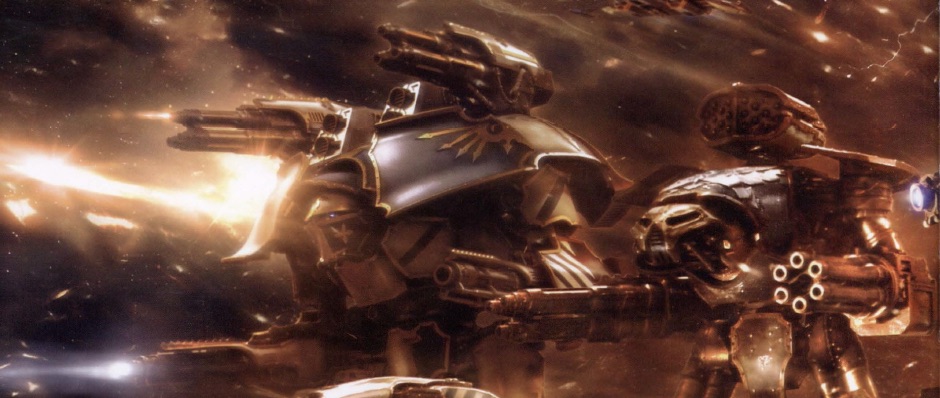 Overall Titanicus harkens back to the games of ages past. It's not a remake of any one old system, but it does barrow a lot from them. If you are a fan of older games, from Epic to BFG to 3rd Editon 40K this game will have something for you. If you don't mind, or in fact love, things like vehicle facings, templates, no pre-measuring, and terrain other than ruins that matters this might be a game for you. That's not to say this game feels old fashioned. They've done a good job of mixing older style crunch with newer style streamline and cinematic focus. If you like Titans, crunchy and fun rule-sets, or beautiful models, you should check out Titancius.
Specialist Games but a lot of love into this one – and it shows on the tabletop.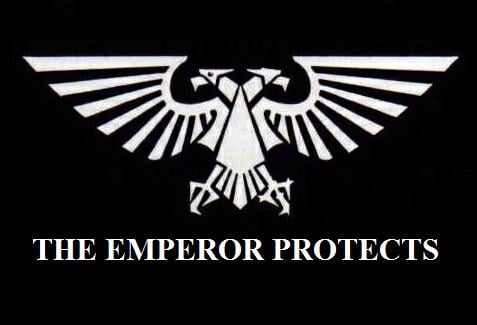 Let us know what you think of Titanicus down in the comments!