GW's Specialist Games are getting all kinds of cool stuff this Warhammer Fest. Whether you're piloting a Titan, fighting for survival in the Underhive, or just trying to score a touchdown, there's something for you at Warhammer Fest.
There's so much happening right now, but lest your favorite Specialist Game get lost in the shuffle, there's plenty of that at Warhammer Fest right now. Adeptus Titanicus, Blood Bowl, and Necromunda all have some sweet new models coming out. Let's take a look.
via Warhammer Community
Over the past year, we've seen Nurgle make his putrid mark on the 41st Millennium and Mortal Realms with a foetid host of new models – so it was only a matter of time before we saw the Plague God turn his attention to Blood Bowl…
Nurgle's Rotters re-imagine a classic Blood Bowl team in truly disgusting detail, featuring some revolting new takes on venerable classics like Rotters – like Poxwalkers, but marginally better at ball games – and, for the first time in years, Pestigor.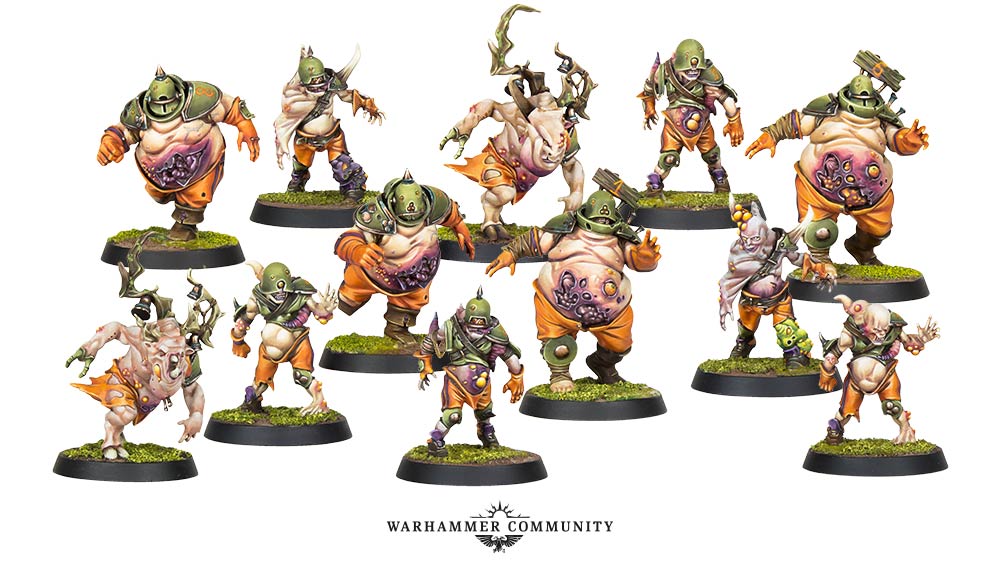 Nurgle's Rotters will be on their way soon, sports-fans – so keep an eye (or three) out.
And then there's Necromunda, which is getting some incendiary new weapons for House Cawdor.
In just under a year, we've seen Necromunda grow enormously, with all but one of the iconic Clan Houses now represented in glorious plastic, a rogues gallery of Bounty Hunters from Forge World, not to mention four jam-packed Gang War expansions and a bristling armoury of upgrade kits.

Meanwhile, for when cleansing promethium won't cut it, we reckon this sinister executioner will come in handy: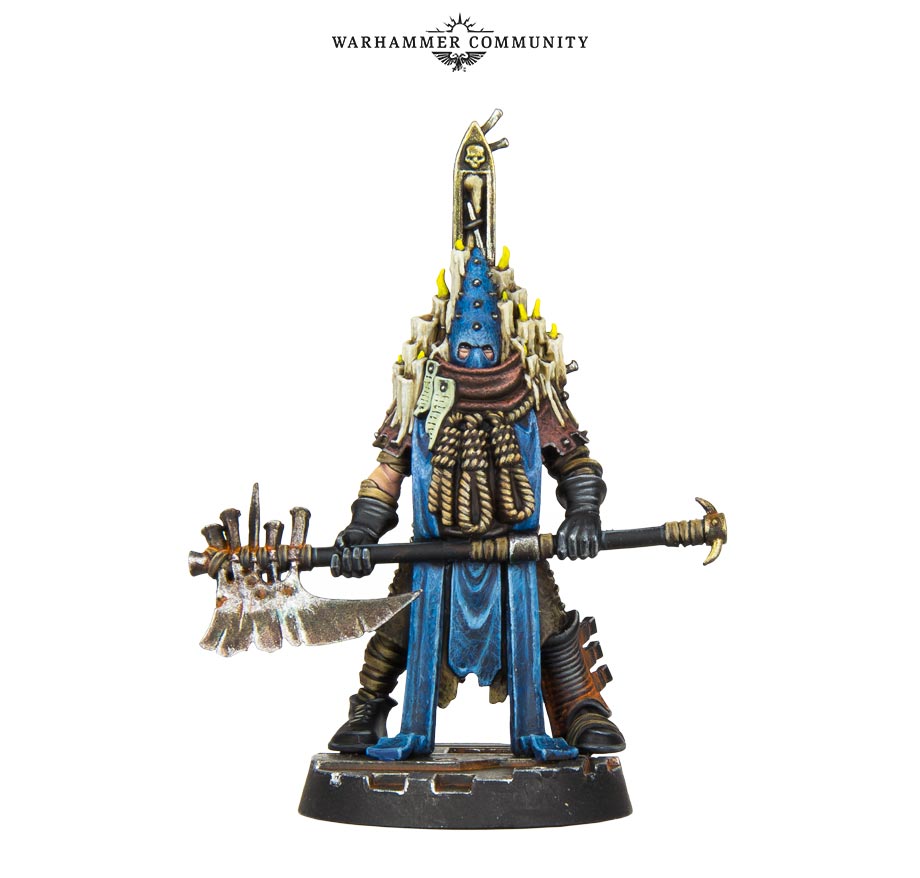 And we've saved the biggest and baddest for last. Stomping into the fray we have Adeptus Titanicus!
Today is the launch of Adeptus Titanicus, with pre-orders beginning to arrive across the planet. This is just the beginning of what will be a fully supported game system, with all sorts planned for the future.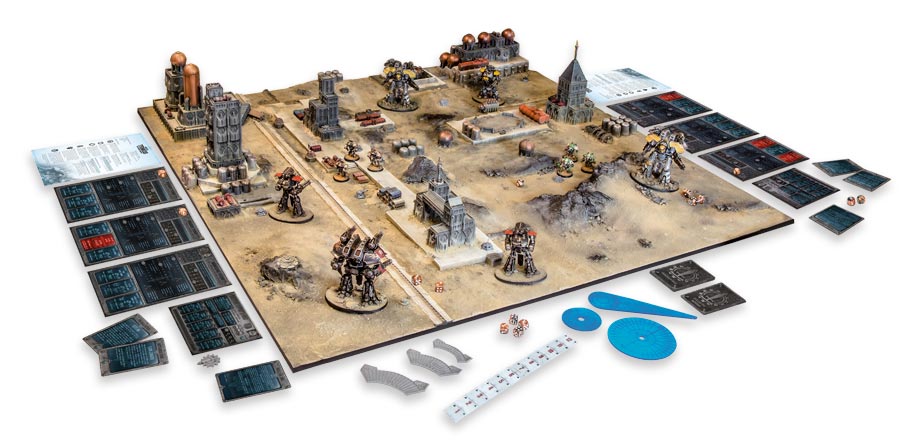 The more observant among you would have noticed that the Adeptus Titanicus rulebook, weapon cards and command terminals are all full of references to the Warhound Titan. The very observant among you would have also noticed that Forge World's Warhound Titan, while wonderful, is perhaps a mite big for your games. Well, good news – there's a teeny, tiny, Adeptus Titanicus-sized Warhound on its way, and soon – here's a preview of what it looks like:
With that, you'll have all the Titans you need to make any of the maniples in the main rulebook, but rest assured, there's still a lot more to come, with weapons, Titans and more in the pipeline.
Including the new Civitas Imperialis boards…there's a lot of terrain coming for this game, and these look amazing:
Until next time, folks!