Adeptus Titanicus is coming soon – but what is this new game and how will it play out on the tabletop? Games Workshop digs in and shows off what you can expect under the hood!
If you like Giant Robots battling it out for victory on the tabletop then you're really going to enjoy Adeptus Titanicus. This game is a love letter to some of the "crunchy" game design and systems from the earlier days of tabletop gaming. Stat tracking, modifiers, resource management and titanic explosions all rolled into a new game – and it's set in the Warhammer 40,000 universe during the Heresy Era!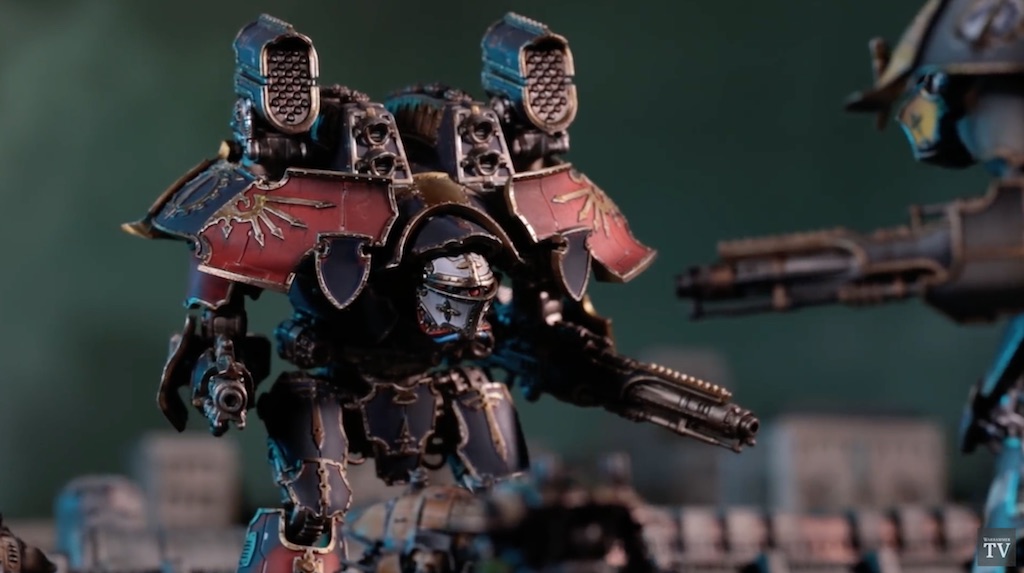 But what if you have no idea what any of that means? Well then you're either new around here or you somehow stumbled on to our slice of the internet – first off, welcome! Secondly, Games Workshop has a new video explaining Adeptus Titanicus at a much higher level check it out:
Adeptus Titanicus is a brand-new game based around combat between Battle Titans, the mightiest war machines in the Imperium of Man. It's set during the Horus Heresy, where brother battles brother for the fate of Mankind – and it's coming your way this weekend.
The core gameplay concept is pretty simple but it's the execution that make this unique and different. The game play really centers around the Command Console for your Titans. These dashboards are how players keep track of how well (or how close to critical overload) your Titan is doing. Each Unit has one of these boards (units like the smaller Knights have a simplified version).
As your Titan moves, shoots, gets shot, and takes damage, you move the tokens around the board. You can also pump plasma into your different systems to give yourself a boost. For example you can put energy into your legs/engine to move faster. Or you can put that energy into your weapons to hit harder/better or your void shields to absorb damage.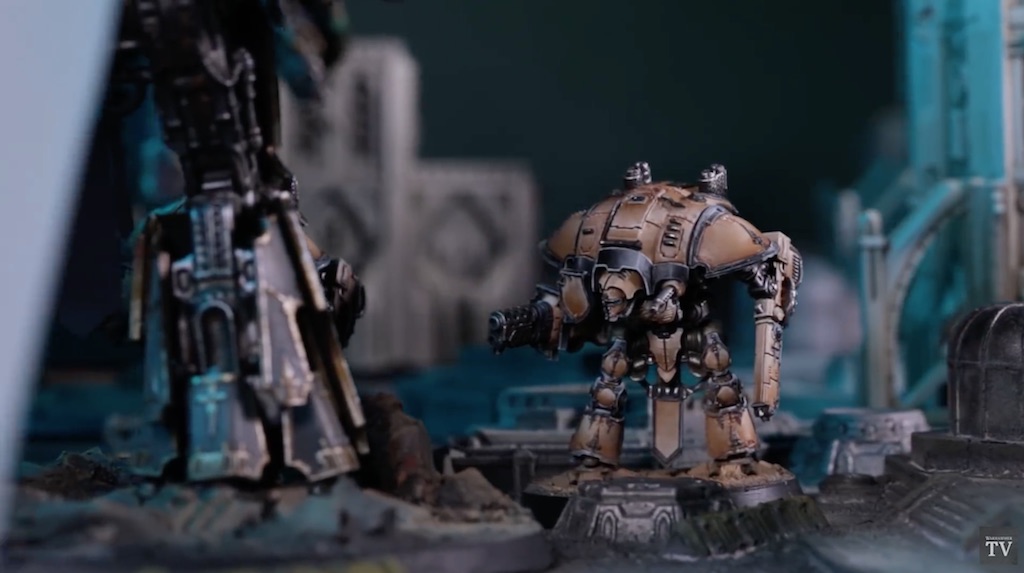 Along the way, you'll also track your different modifiers – long time fans will recognize a lot of these mechanics from previous games. Adeptus Titanicus borrows some of the old mechanics as a callback to those early days. If you missed the number crunching and stat manipulation then you're going to appreciate this ruleset.
By the same token, if you're intimidated by the thought of tracking all those modifiers rest assured the core game is actually pretty intuitive an easy to grasp. Plus all those Command Consoles are at your finger tips, easy to read, and will aid you in tracking those same stats.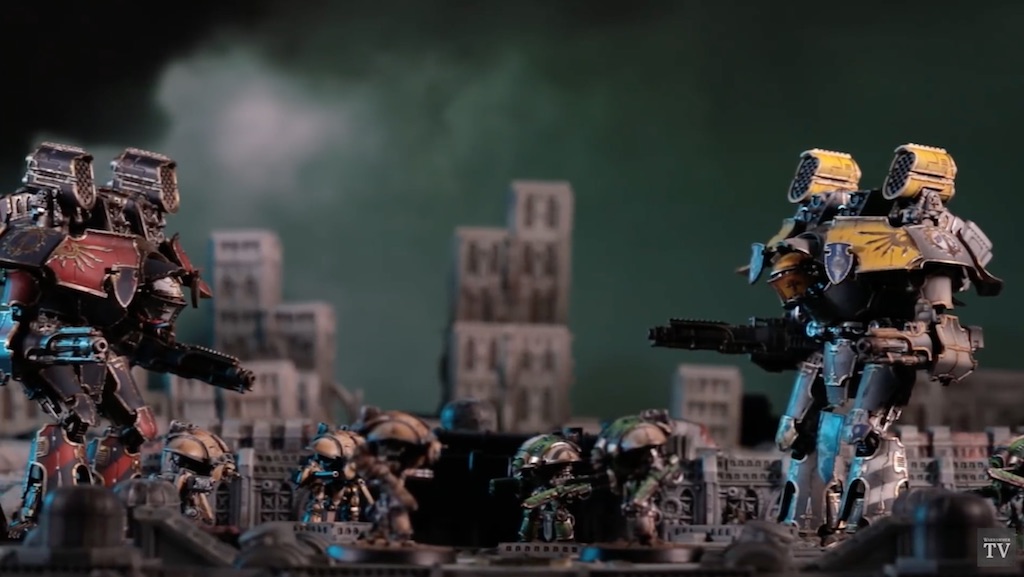 Personally, I've been looking forward to the scale of the game, both the lower model count and the size of the miniatures for years at this point. The more I learn about the core gameplay the more I want to dive in and get to smashing Titans on the tabletop. Adeptus Titanicus, here we go!
Pre-Orders go live this weekend! Are you ready to rock-and-robot!?