Blood Bowl is getting a new team on the pitch and you're going to want to bring some hand sanitizer. Check out the new Nurgle's Rotters in all their disgusting glory!
In some weird alternate Warhammer Fantasy reality all the different races and factions come together to setting their differences on the Blood Bowl Pitch. We love that concept and are glad to see yet another team make their way to the bloody sports-ball field. Nurgle's Rotters, as the name implies, are devotees of the plaguefather himself. They are (unsurprisingly) tough and resilient and today we're getting a look at what they bring to the pitch.
via Warhammer Community

It's worth noting that their owner is none other than Nurgle – which is pretty cool if you think about it! No other team has the backing of a chaos god…at least not as directly.
The Team
Like most Blood Bowl Teams, they have a few different position players on their roster. They have Rotters, Pestigors, Bloaters, and Rotspawn.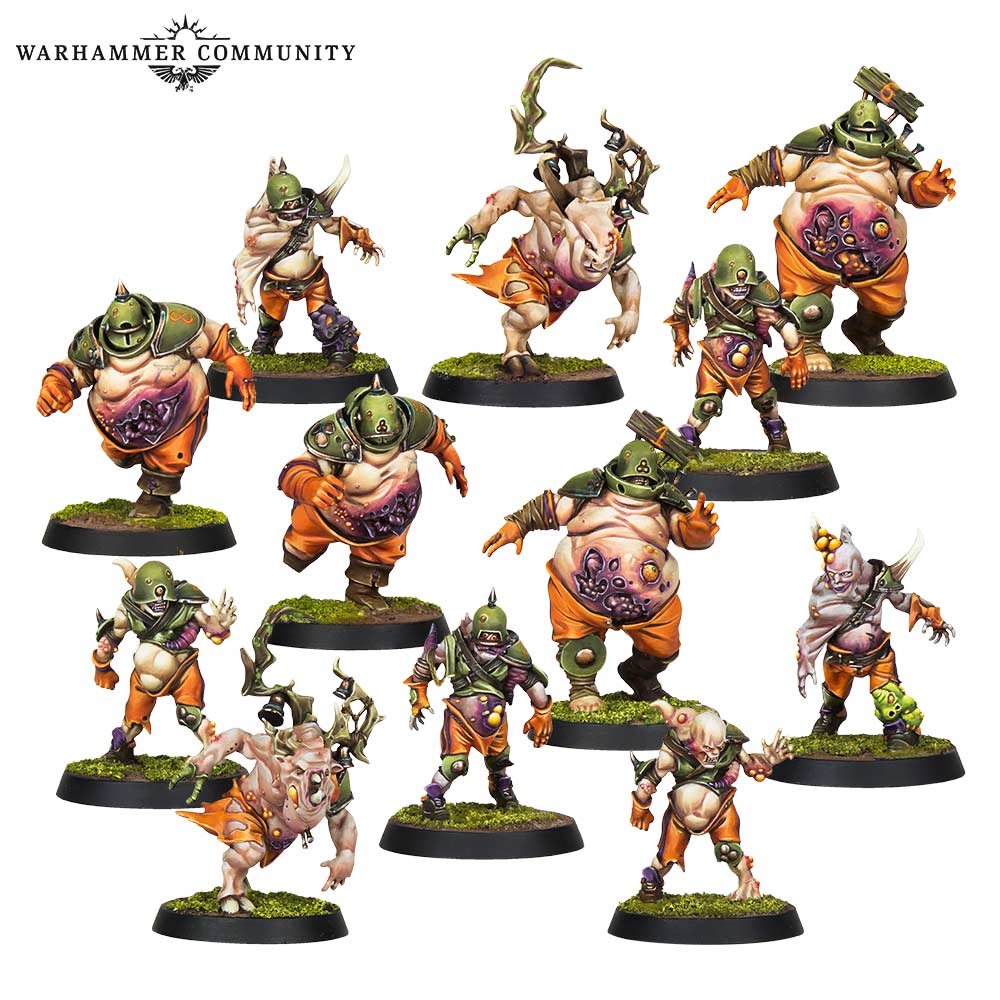 The Rotters
These guys are your dirt-cheap players. Let's be fair – they are basically zombies. They are dispensable and are there to tie-up the opponent's line. They have decent armor and can take a beating…until they can't. Once they do go down be aware they have Decay – that forces them to make two checks on the Casualty table. And for those folks wondering – yes, that means they can (theoretically) die twice. Of course, thanks to Nurgle's Rot, when an opposing player dies they have a pretty good chance of creating a new Rotter. Plague Zombies!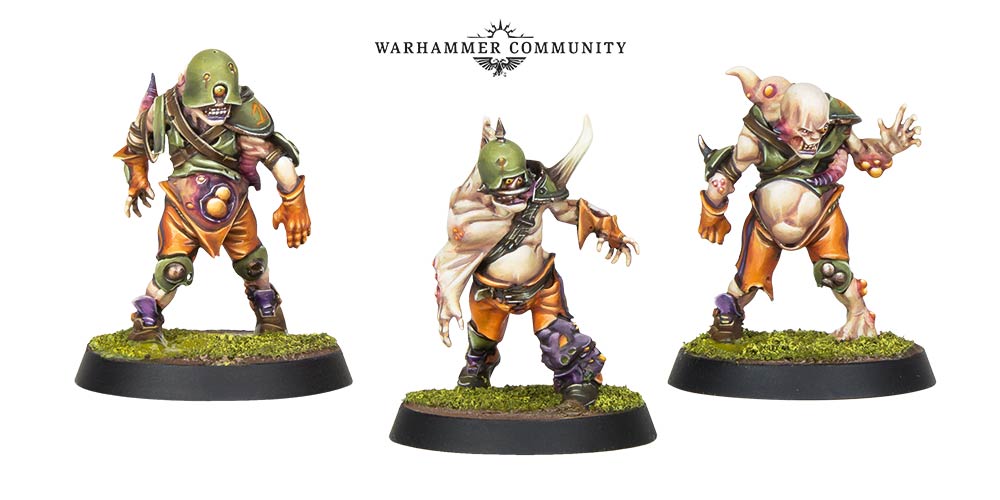 Pesitgors
If you're looking for a ball carrier on your team look no further than the mighty Pestigors. They are the fastest players on the team and have an Agility of 3 – so not too shabby! They also come with Horns so they get a +1 Strength bonus while Blitzing. And for good measure they also come with Regeneration.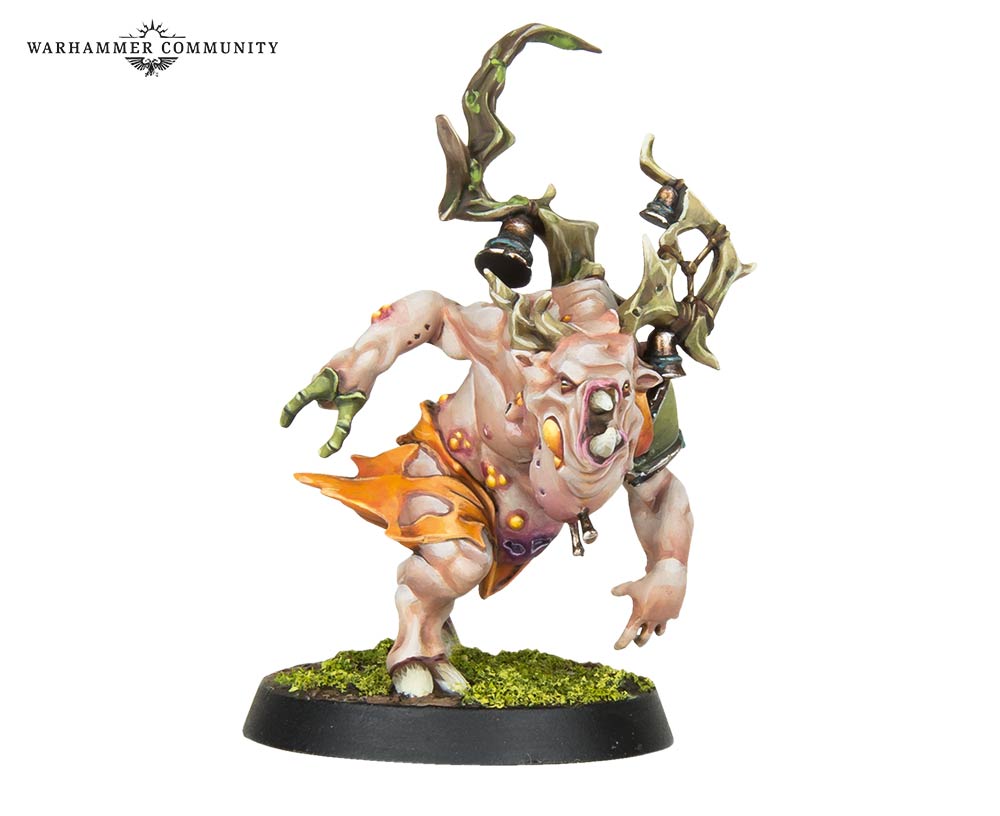 If your team is hoping to become successful on the pitch, protecting the Pestigors and getting them the ball is going to be a big part of that. That talent is going to cost you however as they are double the price of a Rotter (80,000 vs 40,000) – but they are definitely worth the investment.
Bloaters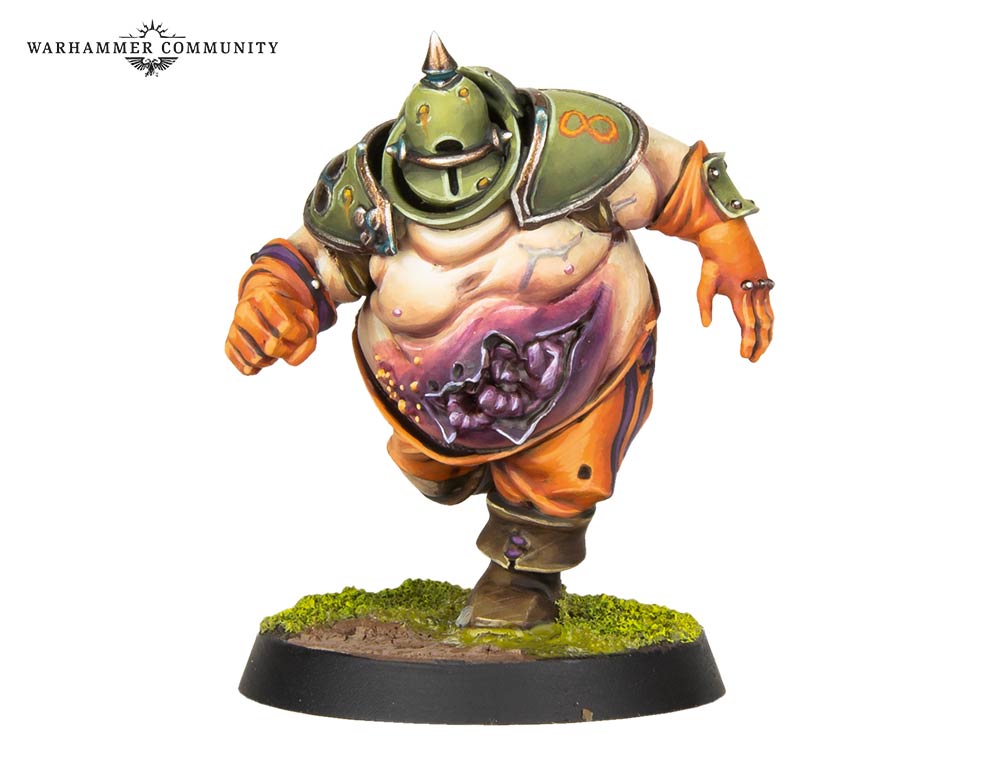 If you are looking for some of the best line-scrimmage brawlers in the game, the Bloaters are here to impress! Armor 9 with Regeneration means taking them out is going to prove difficult. They aren't fast and don't have the greatest Agility, however they don't need to smash-face to stop the opposing team. Bloaters are offensively strong  with Disturbing Presence and Foul Appearance which will mess with the other players. It's rare that players will complain about the smell on the pitch more than the smell in the locker room…unless a Bloater is around.
Rotspawn
Unfortunately, we don't know exactly what this model looks like…yet. I'm personally hoping we see a hero mini from Forge World or MAYBE a plastic version. But for now, I'm betting Chaos Spawn might fit the bill. They are packing Strength 5 and have Tentacles in addition to all the nasty that the Bloaters bring. Basically, these guys are area denial and are good at what they do.
Team Roster

The Rotters smell like a pretty potent mix of durability, resilience and debilitating effects. It's going to be fun to see how players handle them on the pitch – and speaking of, It also looks like The Nurgle Rotters are getting a brand new pitch to play on as well:
The Rotters are going up for Pre-order this weekend and their rules will be in Spike #3.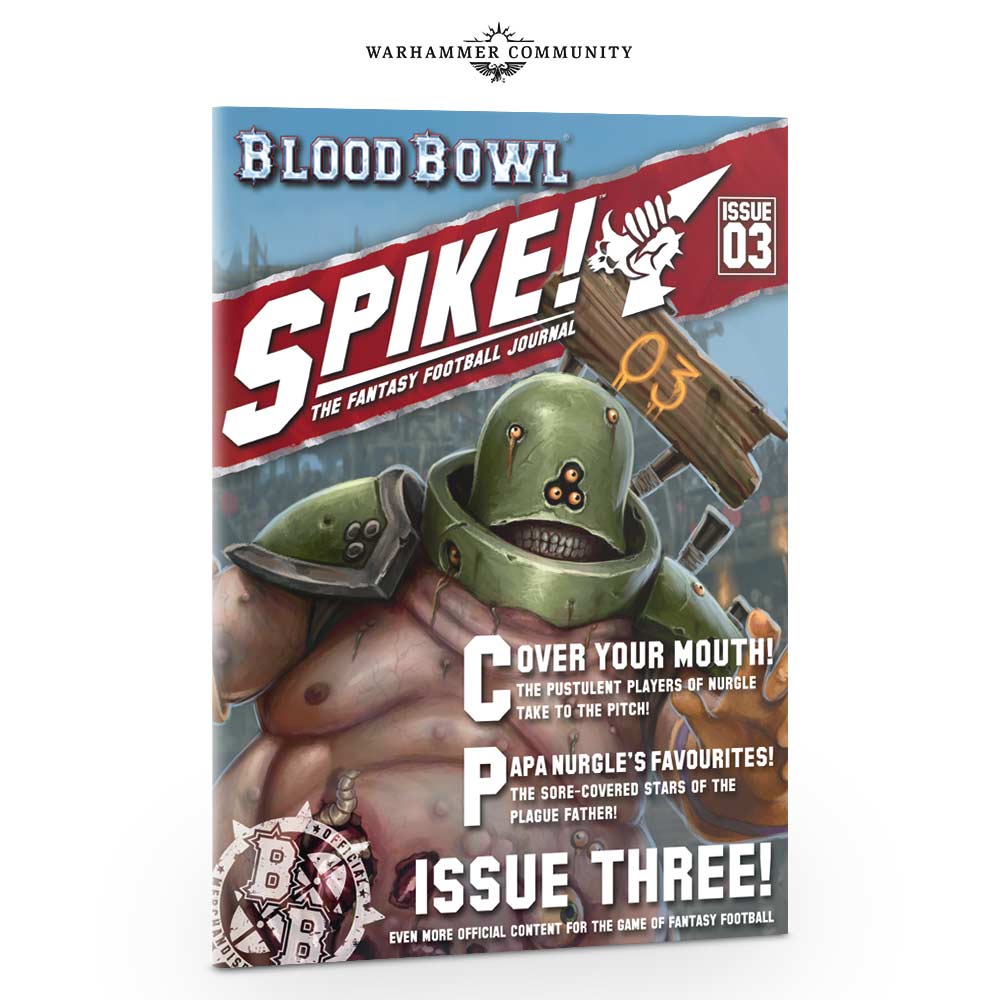 After that game, you're team is going to need to hit the showers…and possibly a decontamination unit.