Now that the dust has settled, here's a look at everything that's coming out this year for Dungeons and Dragons. Heists, Dungeons, and a city that takes up an entire world are just the tip of the iceberg.
We're in the midst of the best year ever for Dungeons and Dragons. And as we round the halfway point, it feels like the release schedule is ramping up. Here's a view from the top of the rollercoaster, so to speak, of everything that's about to come crashing down the pipeline as we head into the latter part of 2018. Grab your dice, grab your swords, don't forget your invisible wand, and let's dive in.
via Wizards of the Coast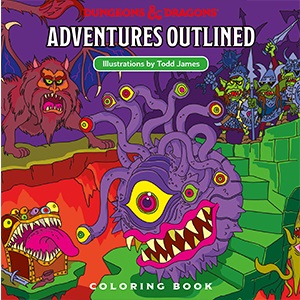 The Dungeons & Dragons Adventures Outlined coloring book features fantastical designs and shows off classic monsters from the game as seen through the eyes of world renowned artist, Todd James. Color your way through each adventure with these delightful illustrations. This coloring book features unique designs including beholders, trolls, goblins, dragons, and more. Provides hours of creativity, fun, and relaxation. Now available at select FLGSes, wide release August 21.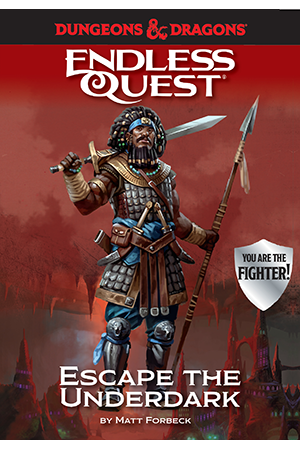 These are a series of Choose-your Own adventure type books meant for a solo player. You'll find the Fighter's description listed below, but know that there are plans for Rogues, Clerics, and Wizards too.
Welcome to the Forgotten Realms Endless Quest books, where you don't just read a fantastic tale. You become the hero—and choose your own fate.

You awaken in an underground cell, stripped of your armor and your sword. Your fellow prisoners inform you that you're trapped in the Underdark, soon to be taken to the great drow city of Menzoberranzan and sold off as a slave. But word is that demons are stirring in the underworld's depth. Perhaps you can use that to break free, fighter.

Escape from the Underdark (Fighter), To Catch a Thief (Rogue), Into the Jungle (Cleric), and Big Trouble (Wizard). Wide Release September 4.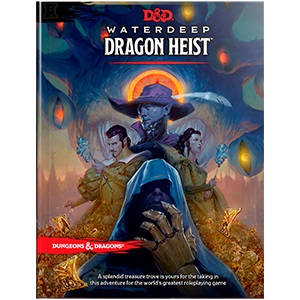 A fantastic treasure trove is yours for the taking in this adventure for the world's greatest roleplaying game.

Famed explorer Volothamp Geddarm needs you to complete a simple quest. Thus begins a mad romp through the wards of Waterdeep as you uncover a villainous plot involving some of the city's most influential figures.

A grand urban caper awaits you. Pit your skill and bravado against villains the likes of which you've never faced before, and let the dragon hunt begin!

Releases September 7 at select FLGSes and DnDBeyond; September 18  everywhere else.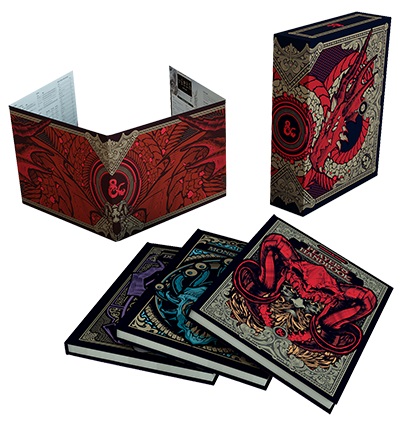 Get the 5th Edition Player's Handbook, Dungeon Master's Guide, Monster Manual, and Dungeon Master's Screen with a collectible box featuring alternate art by Hydro74. This one's exclusive to gaming stores:
The D&D Core Rules Gift Set also comes in a limited edition format exclusive to core hobby stores (available October 19), featuring alternative-art covers beautifully illustrated by Hydro74. Use the store locator to find a hobby store near you.
Releases October 19 exclusive to core hobby stores.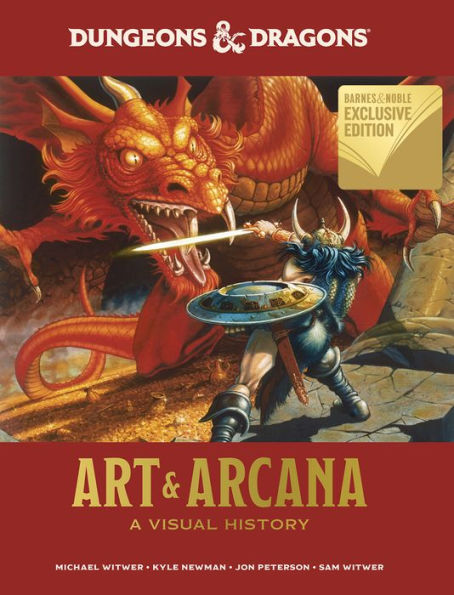 This art book spans the storied history of D&D. Featuring art from classic modules, covers, and books throughout the editions, this one is a collector's item for sure. If a big fanct art book isn't enough for you, there's always the exclusive edition available only from Barnes and Noble. Release date: October 23
These are two children's books, designed to introduce younger audiences to numbers, letters, and reading in general.  Releases October 23.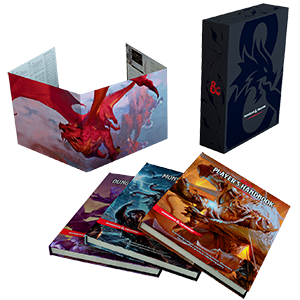 Need a refresh on your well-worn copies? Have a friend who is itching to get into the game? Want a super-handy case to hold all that D&D goodness? The Dungeons & Dragons Core Rules Gift Set includes a copy of all three core rulebooks and a Dungeon Master's Screen, everything you need to create and play adventures of your own in the world's greatest roleplaying game. Releases October 30 everywhere.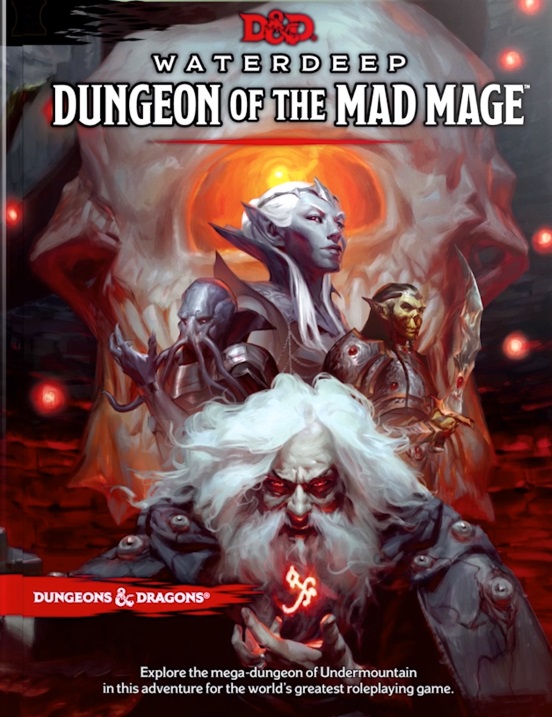 Explore the mega-dungeon of Undermountain in this adventure for the world's greatest roleplaying game.
In the city of Waterdeep rests a tavern called the Yawning Portal, named after the gaping pit in its common room. At the bottom of this crumbling shaft is a labyrinthine dungeon shunned by all but the most daring adventurers. Known as Undermountain, this dungeon is the domain of the mad wizard Halaster Blackcloak. Long has the Mad Mage dwelt in these forlorn depths, seeding his lair with monsters, traps, and mysteries—to what end is a constant source of speculation and concern.
This adventure picks up where Waterdeep: Dragon Heist leaves off, taking characters of 5th level or higher all the way to 20th level should they explore the entirety of Halaster's home. Twenty-three levels of Undermountain are detailed herein, along with the subterranean refuge of Skullport. Treasures and secrets abound, but tread with care
Coming November 2 to select FLGSes and DnDBeyond. Releases November 13 everywhere else.
Premium dice for the world's greatest roleplaying game.
Whether you're planning the next caper or simply spending a night on the town in Waterdeep, don't go without a trusted set of dice in hand.
Releases November 2 in select FLGSes; November 13  everywhere else.
Chart a course through the greatest dungeon in the Forgotten Realms in this accessory for the world's greatest roleplaying game.
Hundreds of years ago, long before Waterdeep was built, Halaster Blackcloak carved a vast dungeon beneath Mount Waterdeep and stocked it with all manner of creatures from across the planes. Though it is likely impossible to map out the entirety of Halaster's domain, the maps contained herein lay out the bulk of this deadly dungeon and are certain to lead you through many hours of play.
Releases November 2 in select FLGSes; November 13  everywhere else.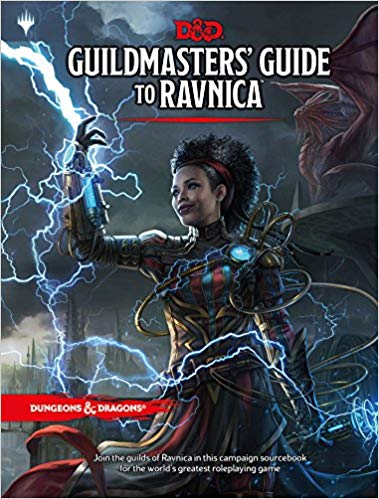 Explore a worldwide cityscape filled to the brim with adventure and intrigue in this campaign setting for the world's greatest roleplaying game.
A perpetual haze of dreary rain hangs over the spires of Ravnica. Bundled against the weather, the cosmopolitan citizens in all their fantastic diversity go about their daily business in bustling markets and shadowy back alleys. Through it all, ten guilds—crime syndicates, scientific institutions, church hierarchies, military forces, judicial courts, buzzing swarms, and rampaging gangs—vie for power, wealth, and influence. These guilds are the foundation of power on Ravnica. They have existed for millennia, and each one has its own identity and civic function, its own diverse collection of races and creatures, and its own distinct subculture. Their history is a web of wars, intrigue, and political machinations as they have vied for control of the plane.
Releases November 9 in select FLGSes and D&D Beyond; November 20 everywhere else.
Premium dice for the world's greatest roleplaying game.
Heed Your Guild! Life in the big city isn't always easy. As tensions between the guilds run high, the streets of Ravnica have never been more perilous. A good set of dice may just save your hide.
Releases November 9 in select FLGSes; November 20 everywhere else.
Maps for the City of Guilds. Pplus whatever mystery Niv Mizzet is cooking up… Releases November 9 in select FLGSes; November 20 everywhere else.
Happy Adventuring!