The 42nd Anniversary Edition of Cosmic Encounters is coming soon and Fantasy Flight Games is showcasing some of the new cards inside the box!
Cosmic Encounters is game about interplanetary exploration, colonization, strategy and negotiation. It's been around for a while but Fantasy Flight Games is re-releasing a brand new 42nd Anniversary Edition of the game with a ton of updates to celebrate. Today, we're going to get a preview of some of the cards in the game.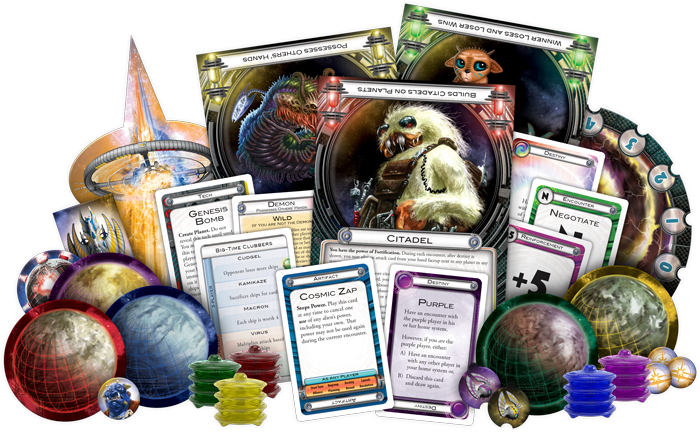 One of the key aspects of the game (and a reason for it's longevity) is that the game comes with 51 alien species – and each one of those is unique! That alone provides a TON of replay value. The 42nd Anniversary Edition is also going to include 34 new Cosmic Combo cards which offer "different mixtures" of those same aliens to let you explore a whole new way to play.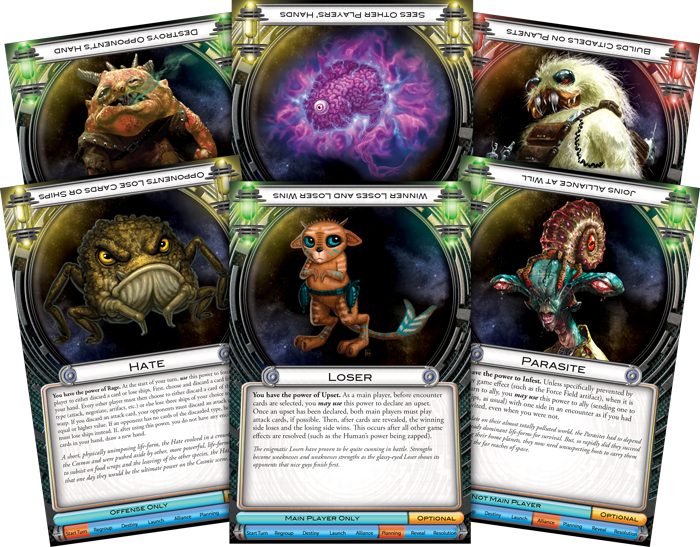 For players new to Cosmic Encounter, the Quick-Start Cosmic Combo card provides the perfect introduction to possibilities inherent in every game. The aliens on this card are straightforward and easy to understand while maintaining room for plenty of strategy. With the ability to make the winning side of an encounter lose and the losing side win, the enigmatic Loser immediately shake things up. If the Loser declares an upset before encounter cards are selected, suddenly everything becomes a race to the bottom, with everyone hoping for the lowest total of encounter cards and ships.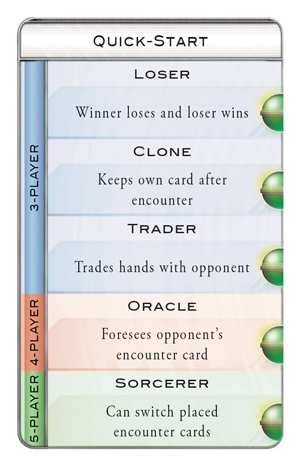 Each of these options can radically change up the game play and game plan of the other players. But that's just one new option. There is also the "Let's Go Crazy" card which is yet another curve ball: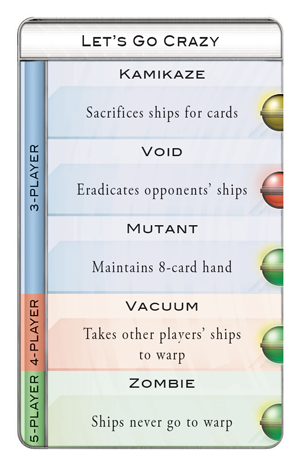 The way these cards interact can ALSO radically keep things interesting. In a game that uses the "Let's Go Crazy" playset, you can count on a game that will probably be pretty low on the ship count, but players will probably have a hand full of cards to play. It's a pretty wild variant and that's why it's called what it's called!
Cosmic Encounters is a fast-paced game of galactic domination. If you're looking for something that is different every time for your group of gamers then check out Cosmic Encounters when it his shelves in Q3 of 2018!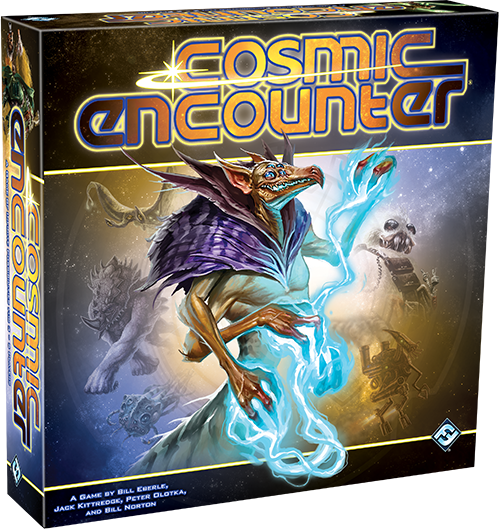 Build a galactic empire…

In the depths of space, the alien races of the Cosmos vie with each other for control of the universe. Alliances form and shift from moment to moment, while cataclysmic battles send starships screaming into the warp.

Players choose from dozens of alien races, each with its own unique power to further its efforts to build an empire that spans the galaxy. Many classic aliens from earlier editions of this beloved game return, such as the Oracle, the Loser, and the Clone. Newly discovered aliens also join the fray, including Remora, Mite, and Tick-Tock.

This classic game of alien politics returns from the warp once more. It features 50 alien races, flare cards to boost their powers, 100 plastic ships, a host of premium components, and all-new tech cards that let players research and build extraordinary technological marvels!

No two games are the same!
Let's Go Crazy? HA – I'm already there.