Geekery: Netflix and Mark Millar Ink Deal for New Comics, Movies, & Series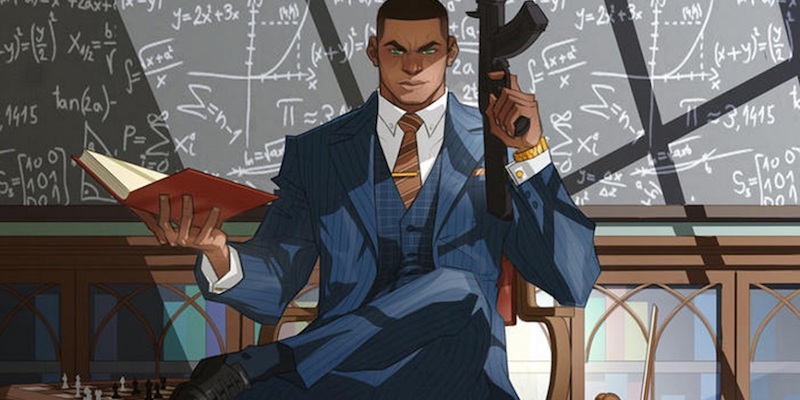 The partnership that began with The Magic Order in June is being extended with a new comic book series and film projects based in Millarworld.

Edison Crane is the world's smartest man. He's a genius composer, an expert in the occult, an Olympic-level athlete, and Nobel-Prize winning scientist that runs a company on the top of the Fortune 500. When he gets bored he lends his talents to governments around the world, and explores the many mysteries of the world. This is the first time he's appeared on the page, and Millar is proud of him…
I gave myself a challenge when I created Prodigy. I wanted to write the smartest thing I've ever written and at the same time top any action set-pieces I've ever managed in the past and I honestly couldn't be happier with how this has turned out. Edison Crane is by far the best character I've created in my career and I'm delighted that my genius friend Rafa Albuquerque is drawing the comic-book side of all this. He's really one of the best artists in the world. I can't wait to share this with everyone. This really is a beaut and we're incredibly proud of it.
Netflix has also picked up two series Jupiter's Legacy (based on the comic that debuted in 2013) and American Jesus (published as Chosen in 2004), and three films, Empress (a collaboration with Stuart Immonen from 2016), Huck (Millar's riff on Superman published in 2016) and Sharkey The Bounty Hunter for about $50 million. With Disney starting their own streaming service in the next year, the investment in comic book properties that aren't related to Marvel is a wise move.
Prodigy will be available in comic book stores and online December 5.