The BoLS Crew just got back from GenCon 2018 and it was quite the show! Let's take a quick tour of some of the stand on products from Fantasy Flight Games, CMON, and IDW Games!
GenCon 2018 was this past weekend and we were on the floor covering the event. It was NUTS. I got the rub elbows with some of my favorite industry pros and the gamers and fans who enjoy their products. It's an amazing event and if you get a chance to go next year – DO IT!
That said, my brain is still trying to process everything I saw. Luckily I took some pictures along the way (and video – that's coming soon). So as I slowly recover and think back on my experience I want to talk about the different booths we stopped by at and some initial impressions.
Fantasy Flight Games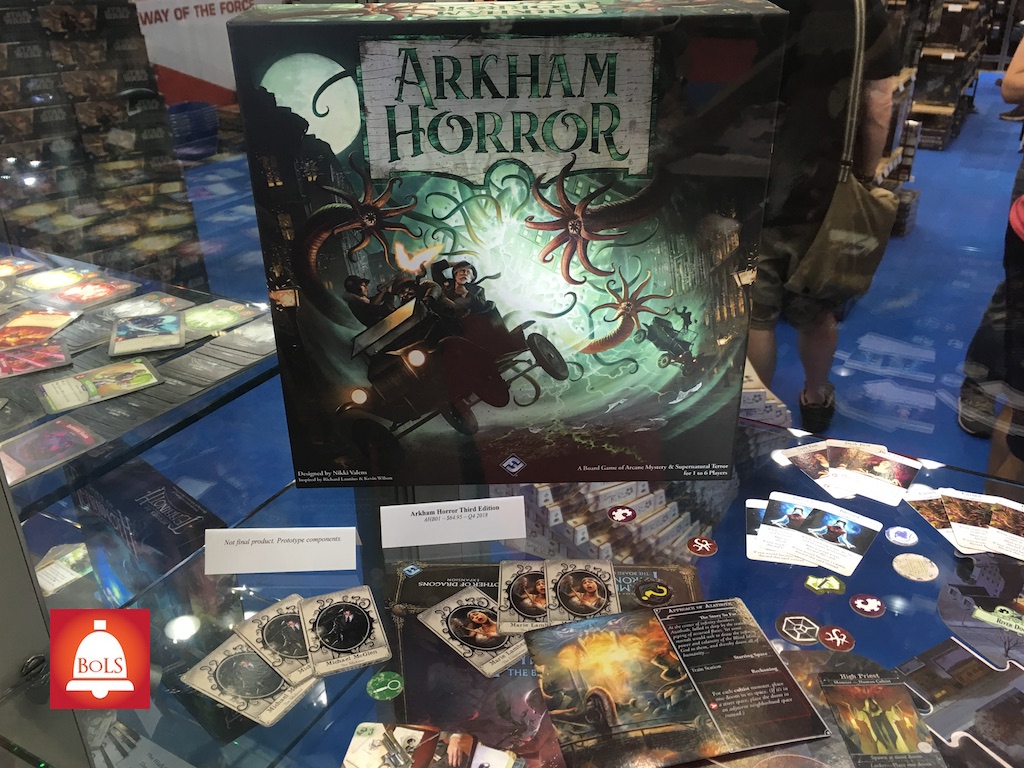 Arkham Horror Third Edition was announced at the show. It's changing up the core mechanics and the board itself got re-worked. The game is much more than just wandering around, investigating for clues and shutting down portals. Sure, there is some of that, but narratively the game is much more interesting and engaging than before – I can't wait to give this one a run.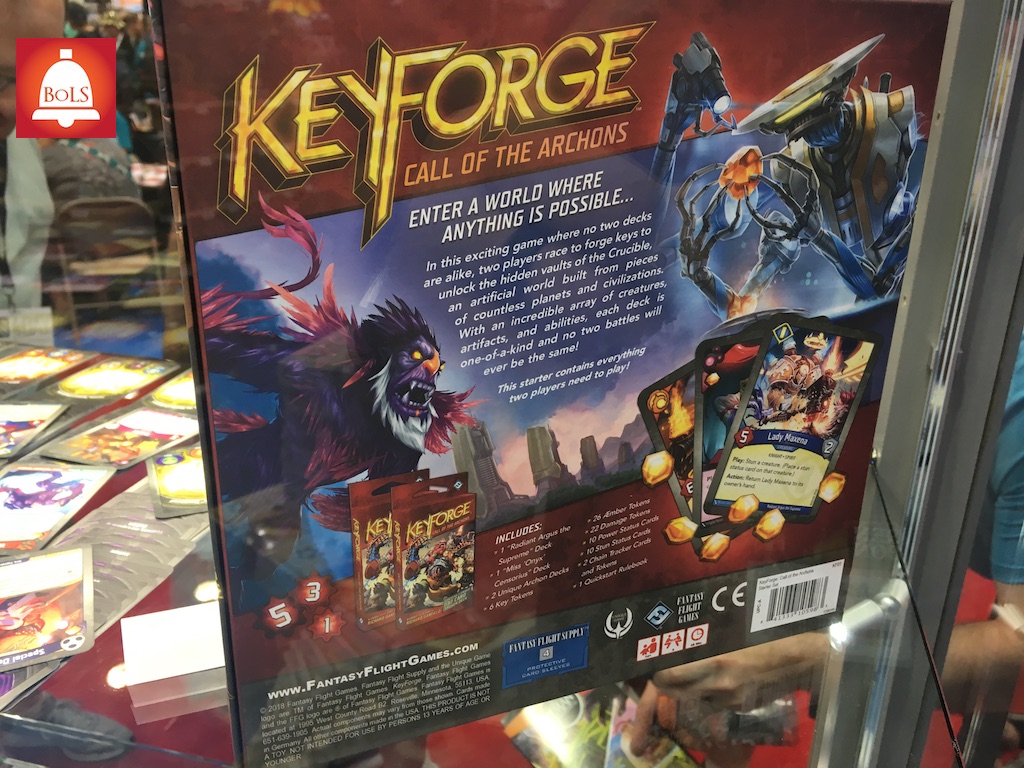 KeyForge – This game takes the CCG model and flips it on it's butt. It's the collectible DECK game from FFG from game designer Richard Garfield. No two decks will be the same and it's got some very, very interesting mechanics to help players who want to play it competitively. Yes, some decks will just be worse than others,  due to the random nature of the deck design. But FFG is has built in systems to help handicap decks for the competative scene. This game is a challange to the players – can you master your unique deck and still win? Can you be more creative with the tools you have in the situations you're in? You can't run to the internet for help with this card game. It's you, your unique deck, and your brain – do you have what it takes to win?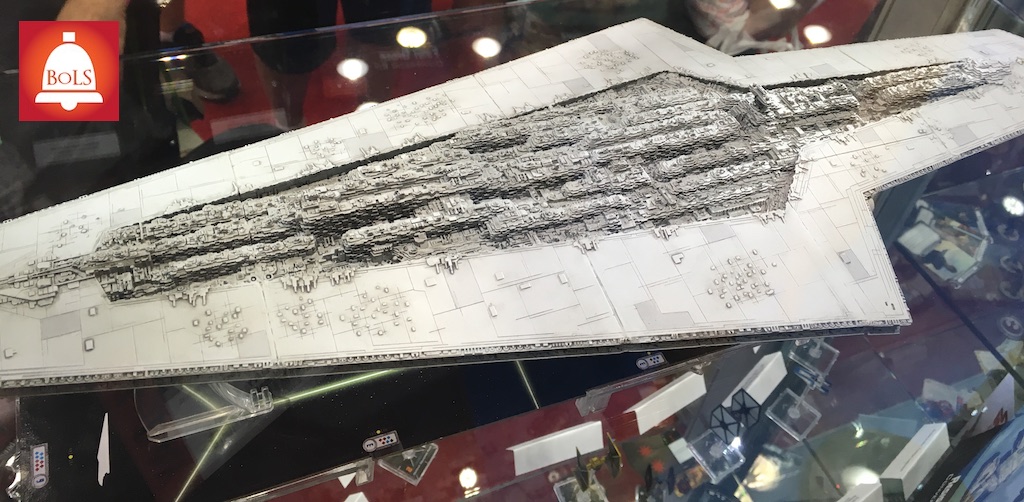 Clocking in at 24″ The Super Star Destroyer is coming to Armada and it's AMAZING. Aside from that, Star Wars: X-Wing got the First Order, Resistance, and a new TIE for Scum. It's a good time to be a Star Wars Tabletop Fan!
CMON
A Song of Ice and Fire was a BIG draw all weekend from CMON. The game is out and they showed off quite a few expansions and upcoming miniatures for the game. I'm a fan of the Night's Watch set coming soon and the Wildlings are joining the battle, too.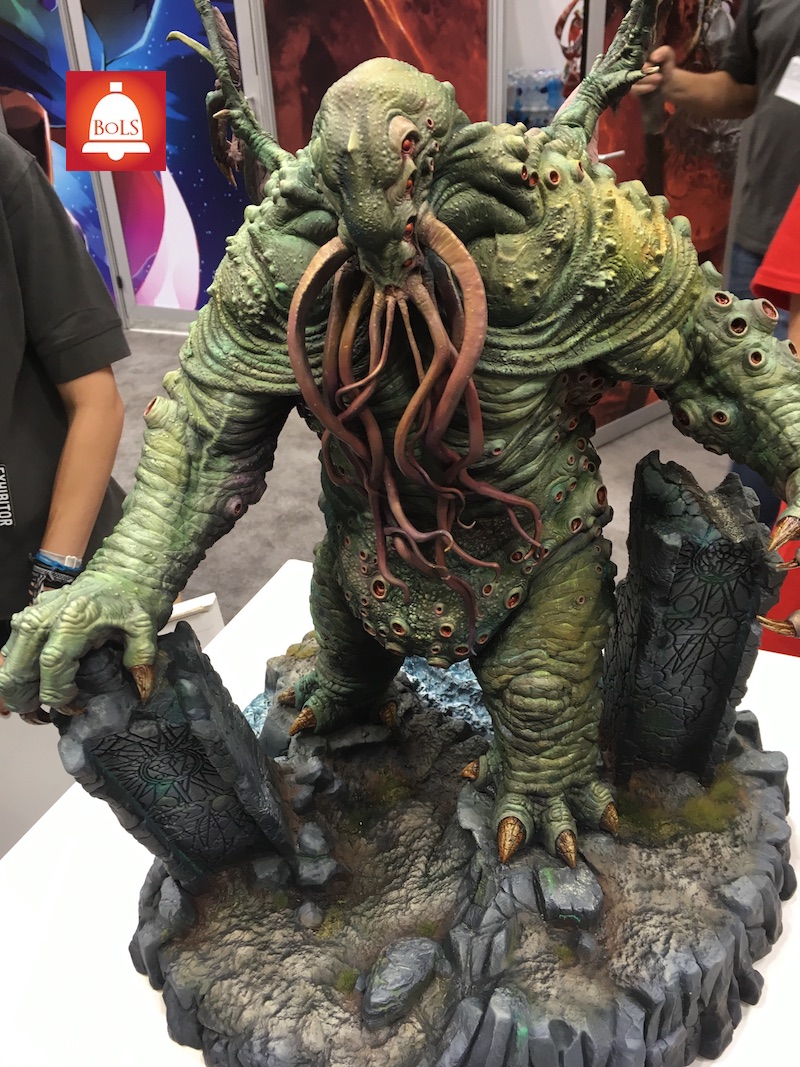 CMON also had the sleeping old one, "Toddler-Sized" Cthulhu on display from their recent kickstarter for Death May Die. I don't really have words. It's as epic as you think it is!
CMON also announced a new board game for the Bloodbourne series:
We got a chance to catch up with Eric M. Lang on Day 3 of Gen Con to talk about surviving the show, and the newly announced Bloodborne: The Board Game. Check out the video for all the details. pic.twitter.com/2ELSdBUYCH

— CMON (@CMONGames) August 4, 2018
I missed this one at the show unfortunately but I can't wait to hear more about it in the coming weeks!
IDW – Deathnote & TMNT Adventures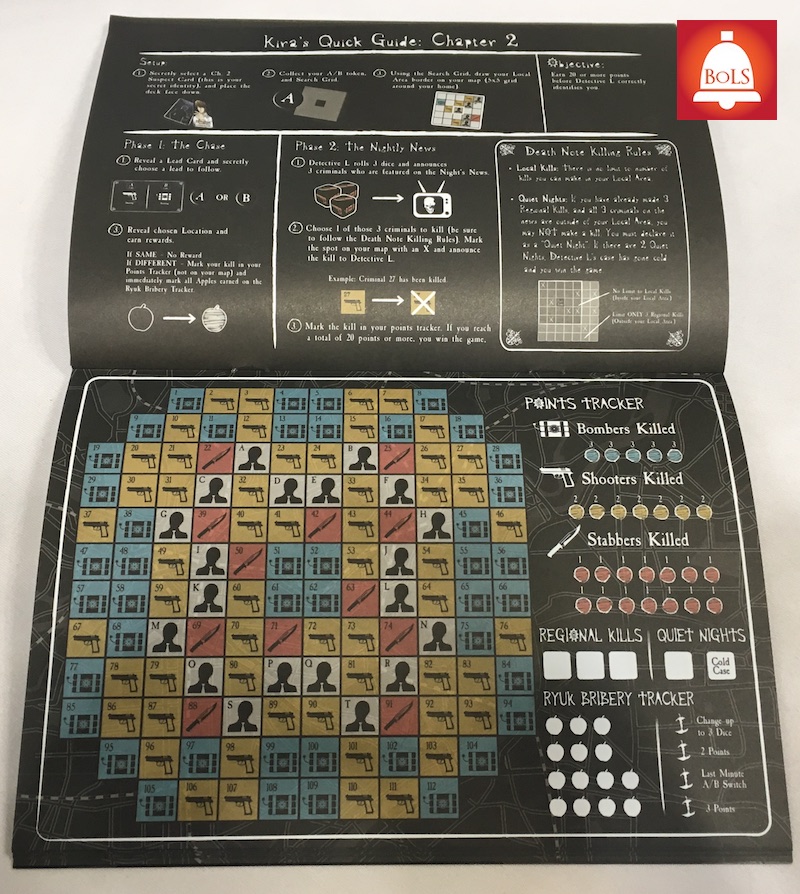 We stopped by IDW Games to check in with them and they had a pair of really cool reveals at the show. First off, The Deathnote game, which is inspired by the manga/anime now has a brand new asymmetrical two-player game of Cat and Mouse. One player take the role of Kira, and the other plays the Investigator. You both get a notebook and it's all mind games from there.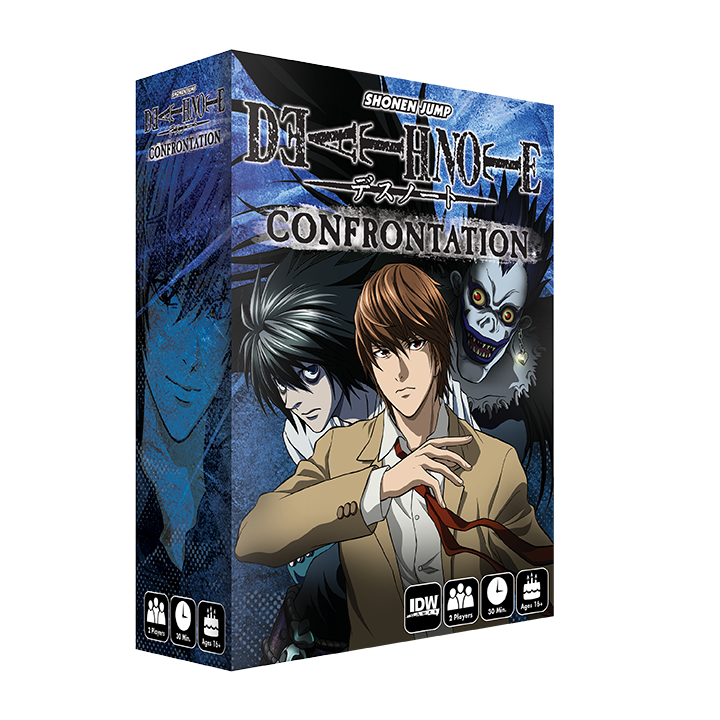 I won't go into all the details (more on that when we show off the gameplay video) but I was blown away. This game was one of the most unique and challenging games I've seen. Period. If you want to play one of the best bluffing/deductive games ever, then you've GOT to check out this Deathnote game. You don't need to be a fan of the series to appreciate this one. The game design is so underrated…It's a mental chess match between two players and every game is different.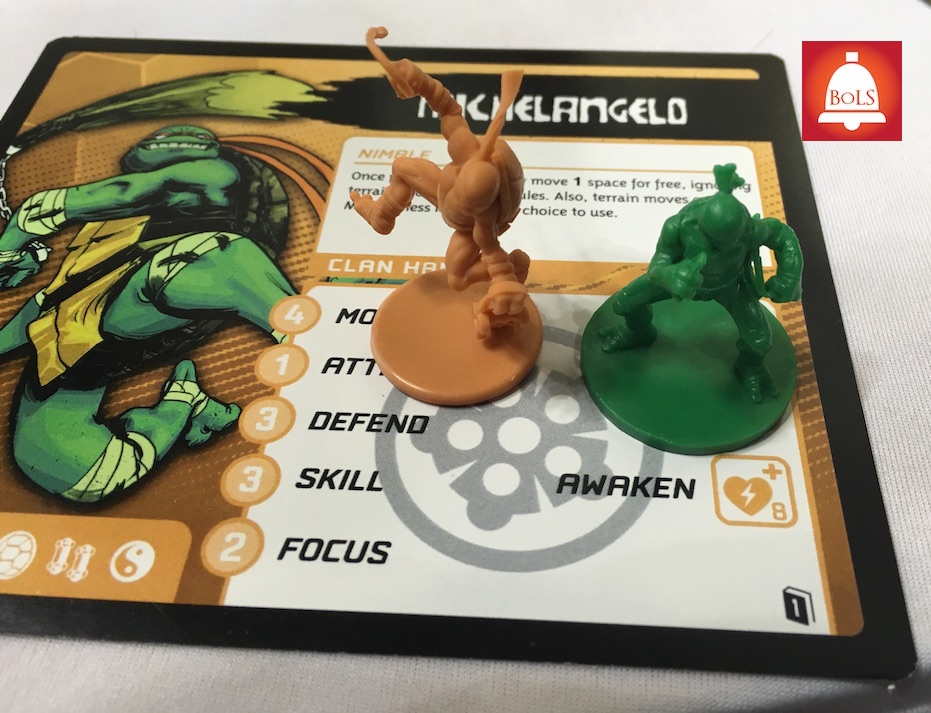 Teenage Mutant Ninja Turtles Adventures is another cool game we got to see. If you have the previous TMNT board game, then you're going to be familiar with the mechanics of this one. However, the game was redesigned from both an art style and campaign play. It now has an AI deck that you can use to play co-op in an Arcade Mode, too. The minis got re-sculpted and the new art is much punchier and colorful. It's a night and day difference.
GenCon 2018 was an absolute blast for me. It's a whirl-wind and we've got even more coverage from the show coming all this week and beyond!