The House Cawdor Gang is out now along with Gang War IV – get your biotics, psykers and tournament play rules all this weekend from Games Workshop!
Big muscles, fancy clothes and high tech gear? Not in this house! The Cawdor Gang scrapes the bottom the barrel but they bring a righteous zeal to the fight like no one else:
The Cawdor Gang box is out in stores this weekend for purchase and it's got two sprues worth of the worthless! You see, Cawdor isn't known for their cleanliness or their technological prowess – but they can turn a rusty chunk of metal into a holy weapon for the Emperor. They recruit from the dregs of society – the outcasts and the orphan – but they find their value in their faith that humanity is doomed. Their's something freeing about that for them and they believe the Emperor is on their side.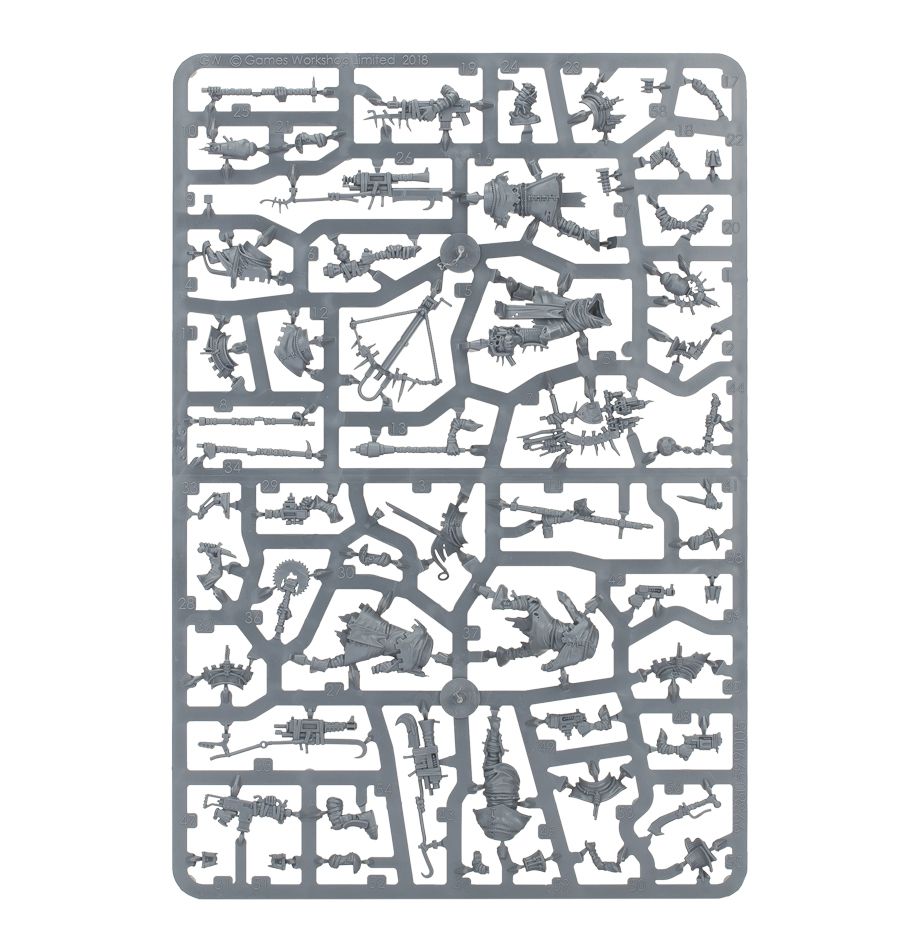 Cawdor has a very distinct look – and honestly, the more I look the more it grows on me. Maybe that's because their cloths probably do have things growing on them…mold most likely. Anyhow, they are masked madmen with a goal: to convert the masses or beat them into a bloody pulp!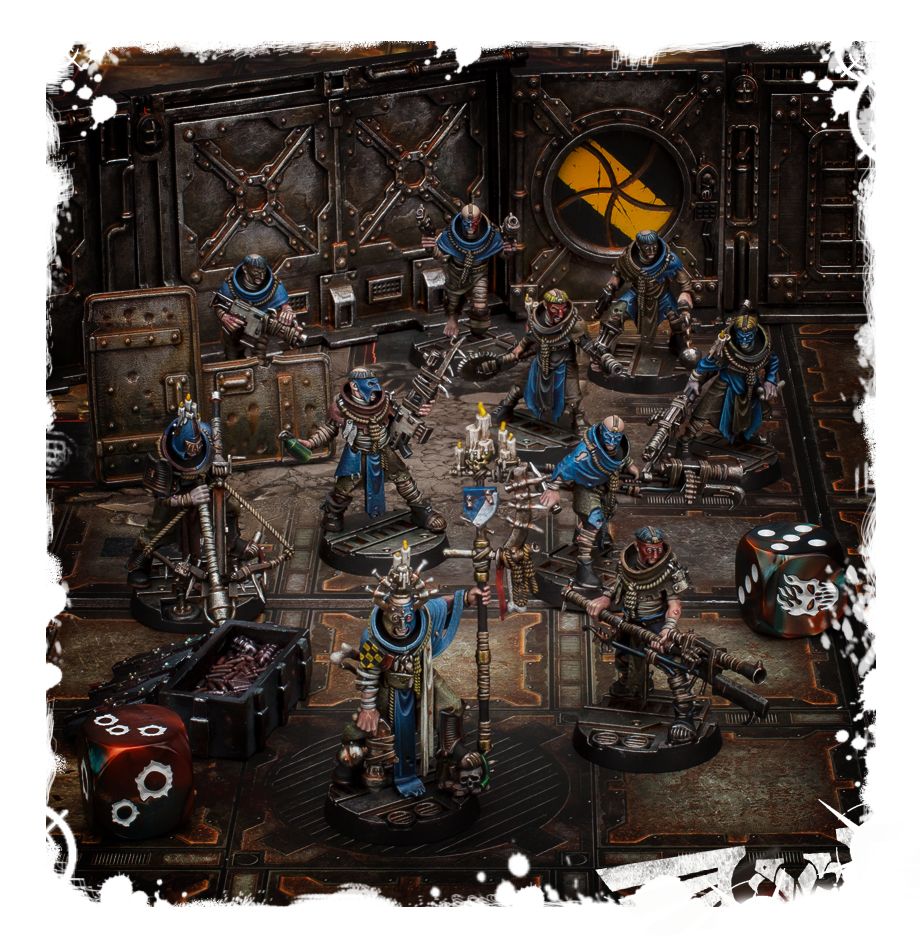 In the box, you'll get two sprues so you can build 10 gangers. The kit is highly detailed and the models look great when assembled. If I had more room on my hobby plate, I think Cawdor models would make a really cool Astra Militarum army – or maybe followers of a Knight House. Their robes would make perfect canvases to paint the colors of their house and their weapons would be discarded parts from the Knight they follow…Oh no, I think I just made a new concept for an army I might have to build.
Also released this week is Gang War IV. For all you Necromunda fans out there this book has a TON of good stuff in it. There are new units to add like brutes and psykers. More scenarios to play and all the rules to run a House Cawdor gang. On top of all those new editions, the book also has some suggest Tournament Play rules. I'm really glad GW put those out even if they are a little late (would have been nice to have those rules 3 Gang Wars ago is all I'm saying…)
Check out the Cawdor Gang and Gang War IV – in store now!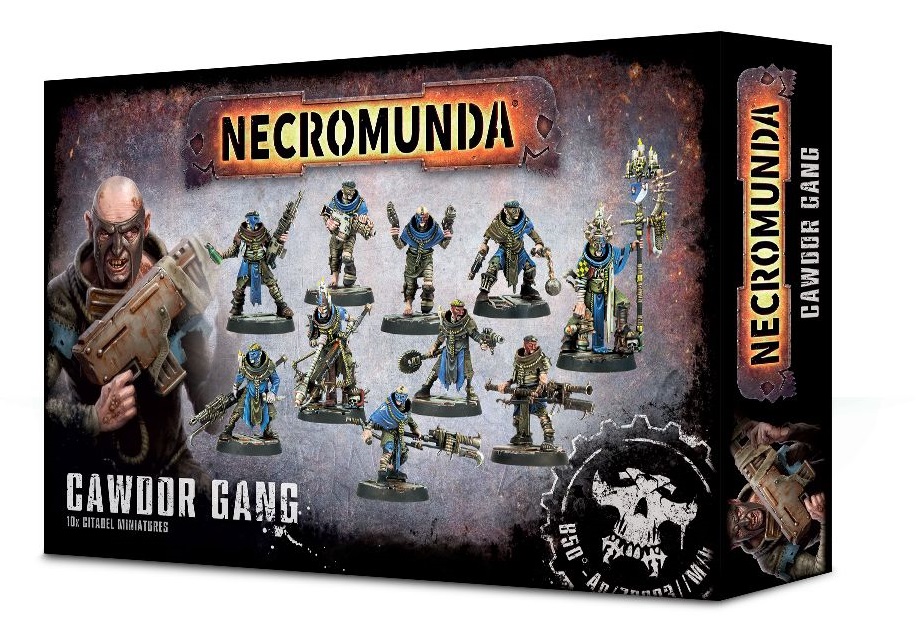 The men and women of House Cawdor are the bonepickers, scrap herders and midden-thieves of Necromunda, their vast empire built on the discarded scraps of other clans and bound together by an unshakeable faith – devotion to the Cult of the Redemption guides the actions of all members of House Cawdor, as they unearth and make use of 'blessed' relics from amongst the detritus of the underhive.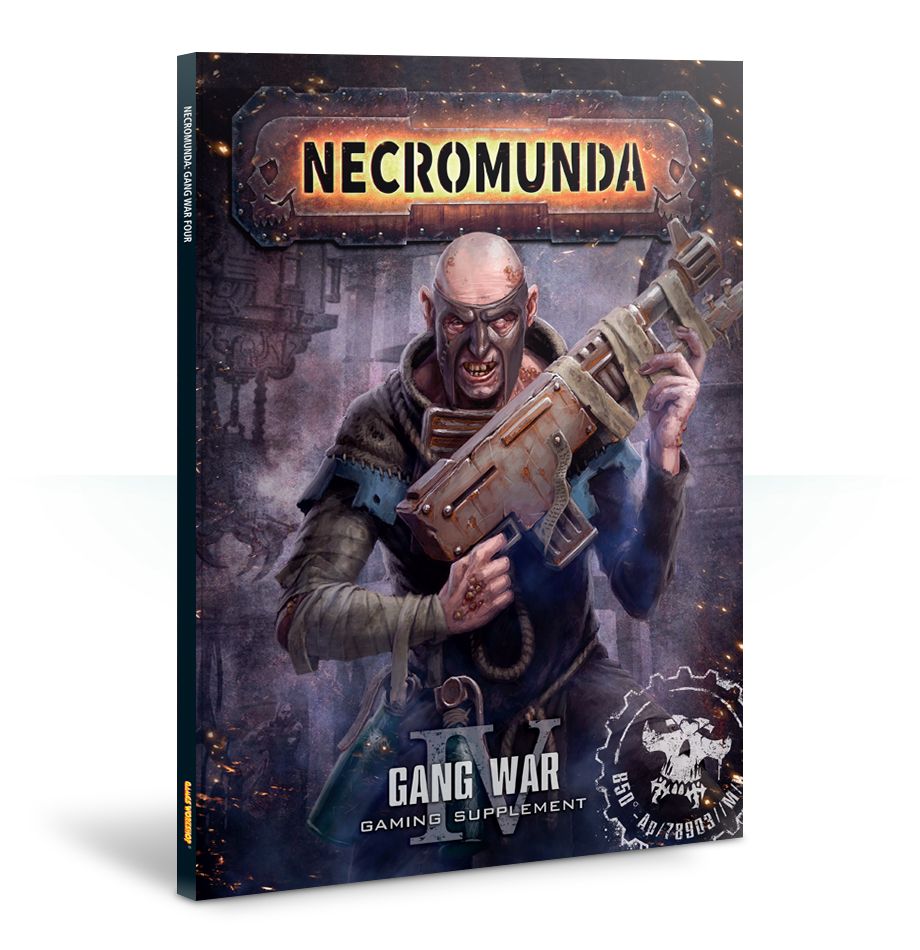 The rules included with the Necromunda: Underhive boxed game cover battles between Houses Escher and Goliath – these are not the only Houses vying for supremacy of the underhives. Necromunda: Gang War 4 introduces House Cawdor; a vast empire built on unshakeable faith in the Cult of Redemption (and the discarded scraps from other clans). Along with this, the book expands upon the rules for Brutes found in Gang War 3, and introduces The Dominion Campaign – an entirely new territory-based campaign system.
House Cawdor Gangs – Scavenging for the Emperor since m41!