Andy Hoare is showing off pages from the imminent Gang War 4 and it has a lot offer ALL the houses of Necromunda. Take a look.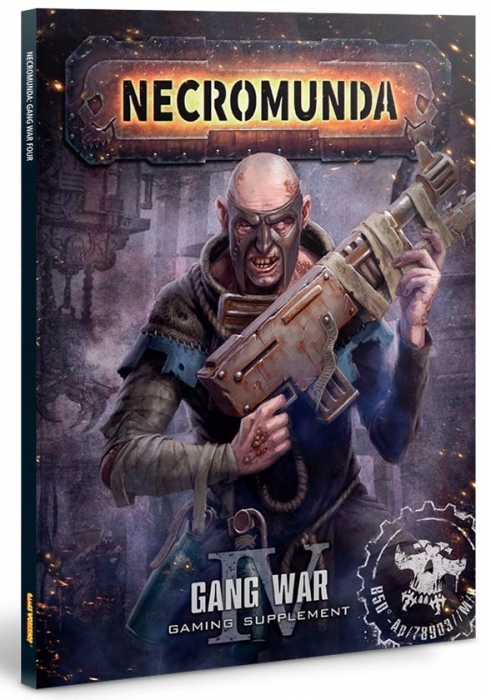 Gang War 4 is just around the corner, so save your pennies. Here's what the developer said in his Warhamer TV interview.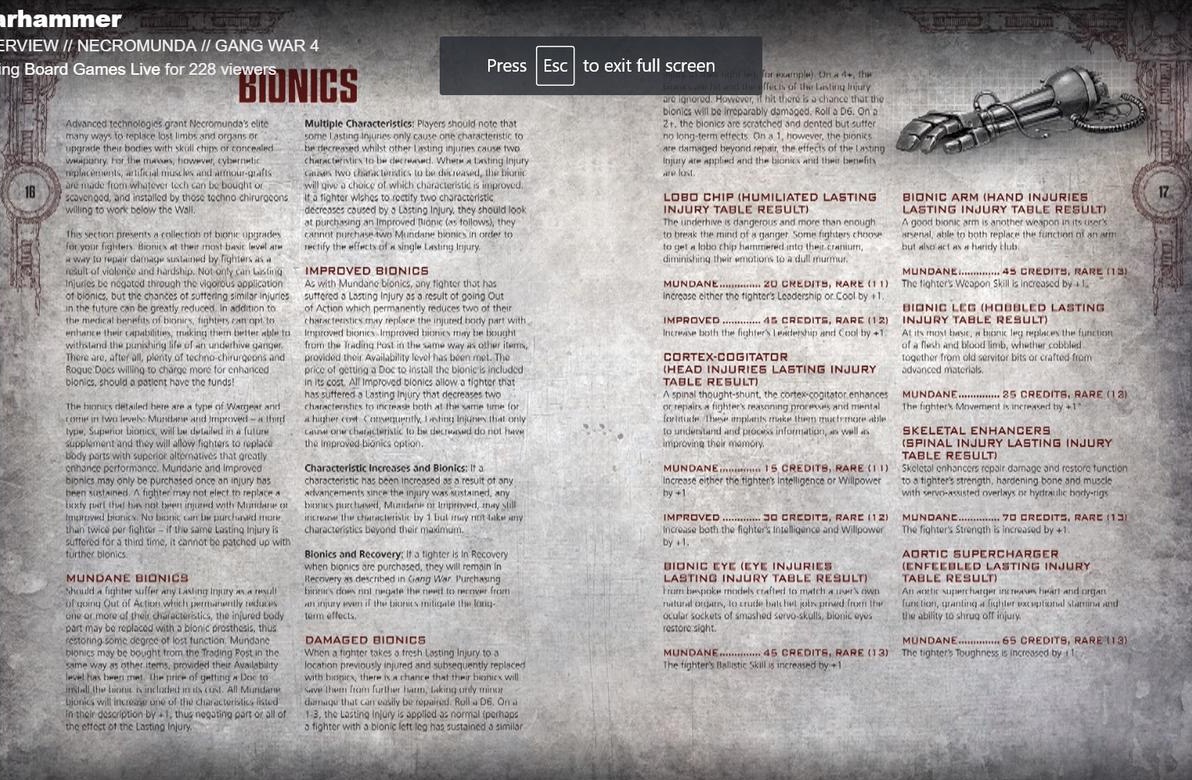 Bionics not only can enhance your gang member, but there are multiple levels of sophistication, and they can compensate for previous permanent damage.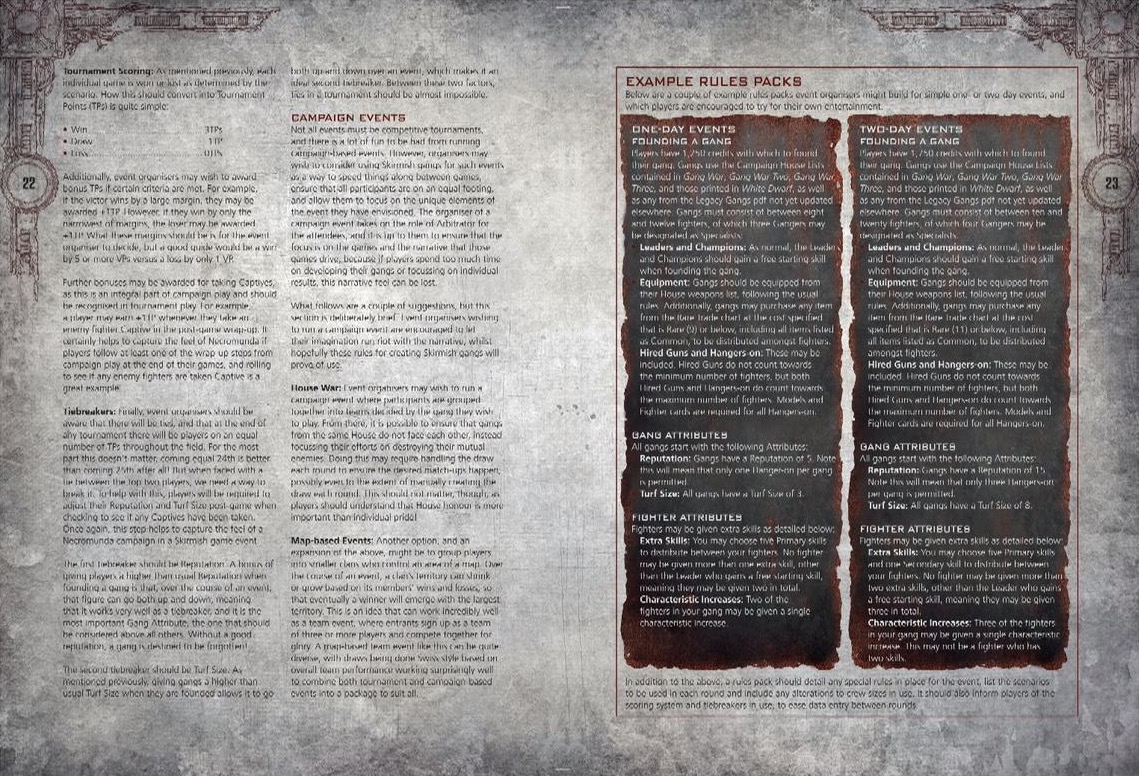 Rules for campaign events are now included. Note the seperate breakdowns for 1 and 2 day events, so now you can get a bunch of Necromunda hobbyists together and have a framework to do an organized event. Very cool!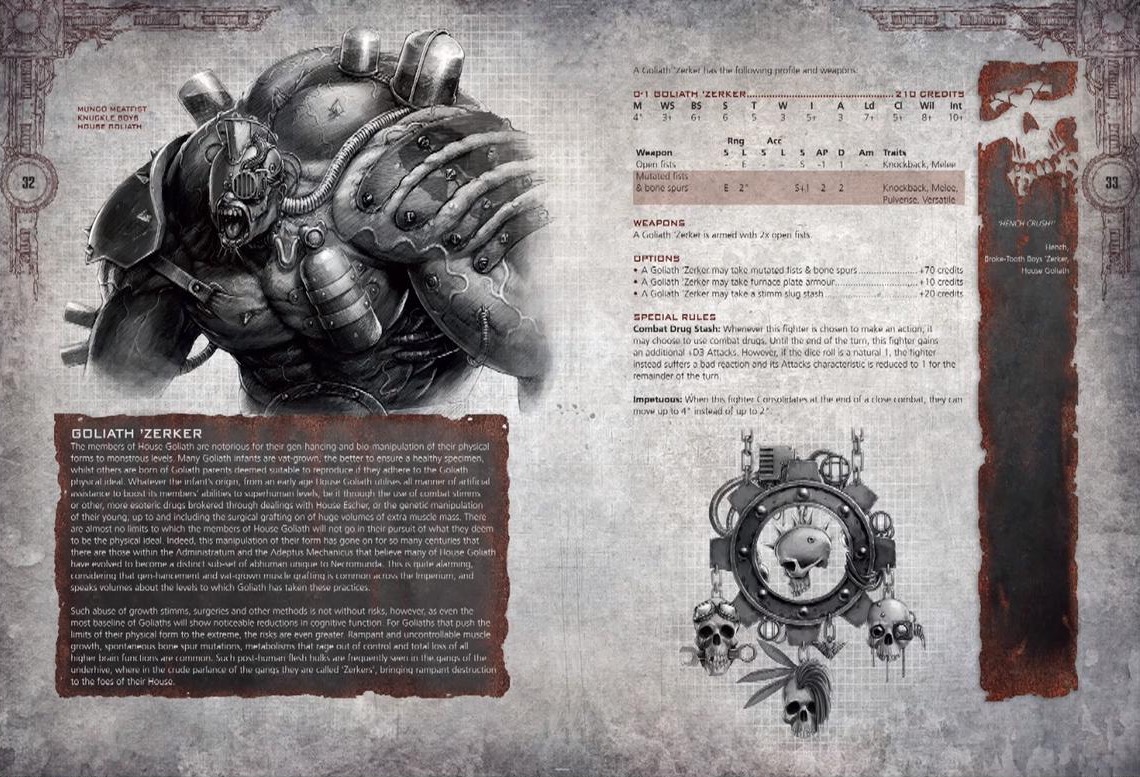 Like Nancy Reagan said – don't do drugs kids. Or you will end up being a House Goliath 'Zerker.  I love that his name is: Mungo Meatfist. LOL!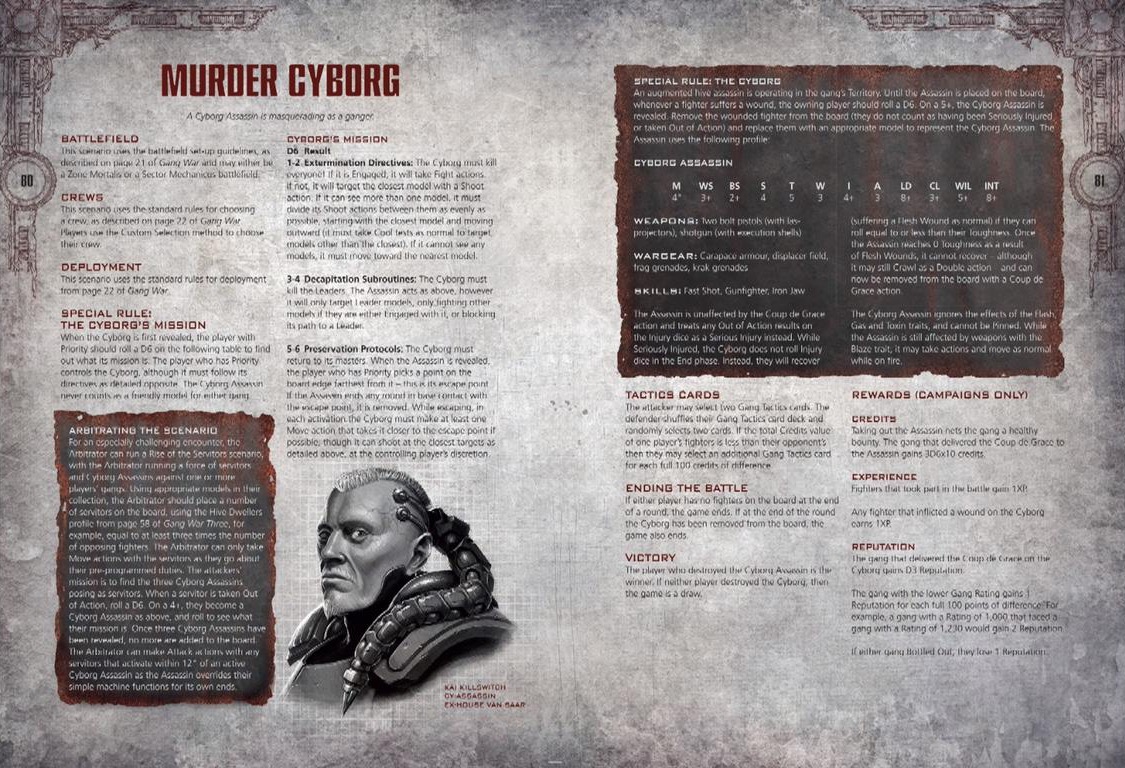 Now this is a cool one. One of your gang members is actually a murder robot – hidden inside a fleshsack. Anytime one of your gangers is wounded roll a D6, on a 5+ the Cyborg is revealed replacing the original model – "I'LL BE BACK" style.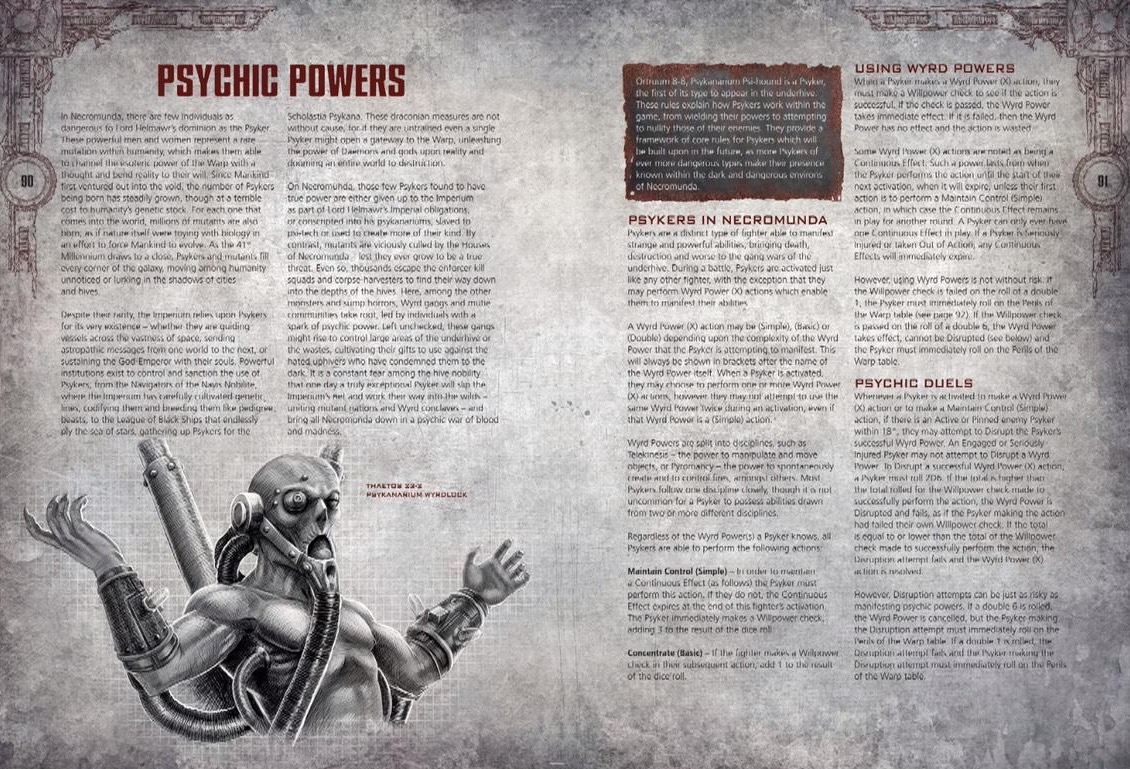 Finally – rules for psykers in Necromunda.  Sample psyker included Genestealer Cult and Chaos Cult rules will be updated to be in line with these.
Other stuff from Andy
More Exotic Beasts added.
House Brutes:
Goliath 'Zerker (seen above)
Escher Chimera (a gene spliced creation)
Orlock Lugger (a gun servitor)
Van Saar Aracharid (8-limbed Van Saar dreadnought type tomb-suit for those too far withered by radiation)
Cawdor Stig Shambler (Master blaster, dimwitted giant with little guy on back to give directions)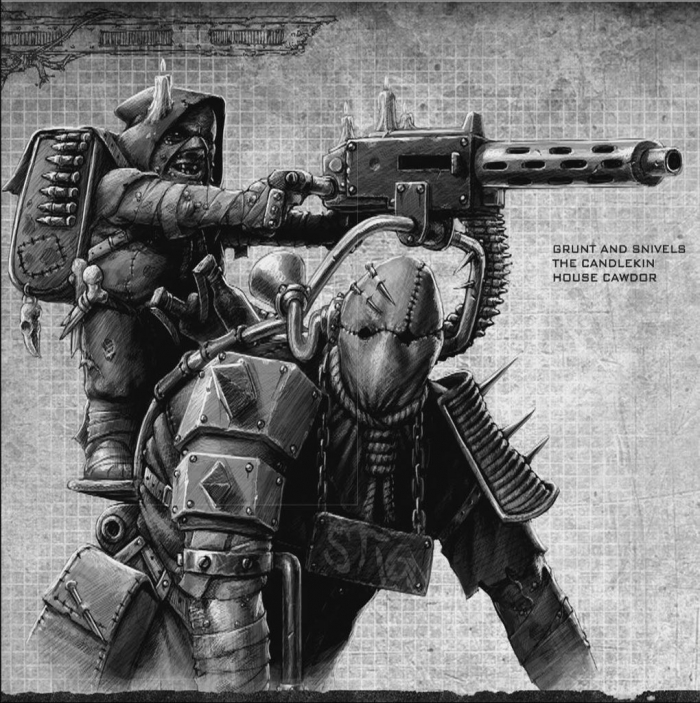 ~Welcome to the underhive!