One of the big reveals from Games Workshop was the upcoming Realm of Chaos: Wrath and Rapture with a heavy emphasis on Khorne and the return of Slaanesh. But this is not the first time we've seen these two paired up. It's time to take a trip down memory lane to the early days of Warhammer.
When Games Workshop showed off the teaser for Realm of Chaos: Wrath and Rapture I was pretty excited. It showed off Khorne Daemons fighting Slaanesh Daemons – a classic matchup. And of course it hinted at someone's return as well:
It's pretty obvious what's going on so I'm not going to get into that here. What I want to focus on is the history of the Realm of Chaos books and what that could mean for the future of both Warhammer: Age of Sigmar and Warhammer 40,000. It all starts with one of the oldest tomes we have in the BoLS HQ Librarium: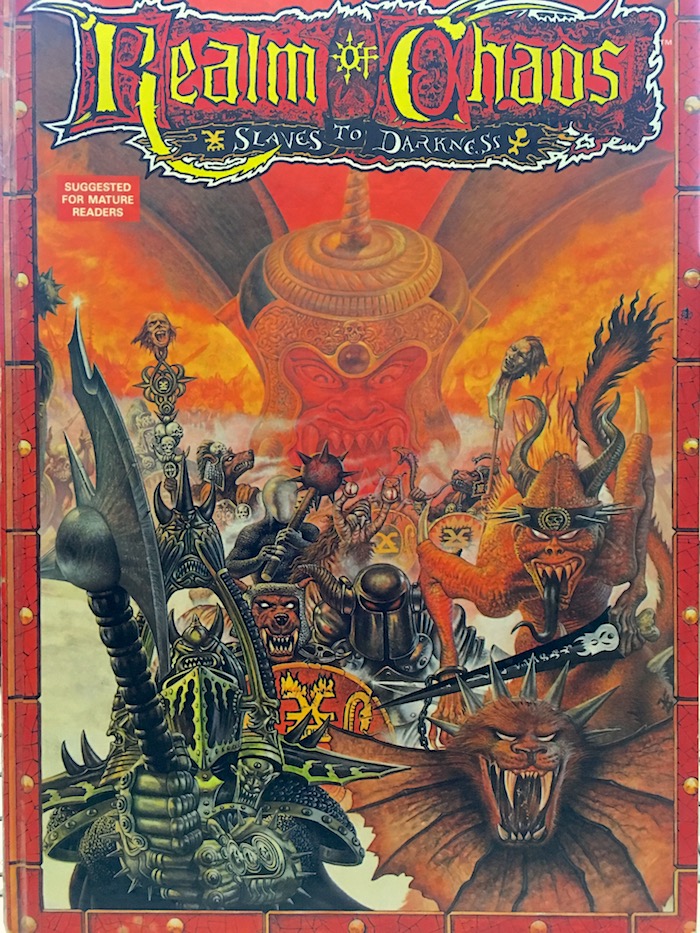 That's right – Realm of Chaos: Slaves to Darkness! This book contains quite a bit of old school lore about, you guessed it, Khorne and Slaanesh! It focuses on that half of the current Chaos Pantheon. Interestingly enough it has rules for using both Khorne and Slaanesh forces in classic Warhammer Fantasy Battles and Warhammer 40,000. Now, Wrath and Rapture was under the AoS tag, but we all know how those Daemons tend to bleed from one system to the other. Four years ago, we busted this book out and kicked-off our Retro Corner series:
Could Wrath and Rapture be a redo of Slaves to Darkness? It certainly looks like it. The subtitle "Slaves to Darkness" has been repurposed for the mortal followers of Chaos in AoS, so re-naming this type of book makes a lot of sense.
By pairing up Khorne and Slaanesh we might get to dive further into the animosity these two chaos gods have toward each other. According to the book, Khorne views Slaanesh's followers with distain because they seek only pleasure. Slaanesh hates Khorne for their devotion to "pain and death" – after all, you can't live a life of excess if you're dead.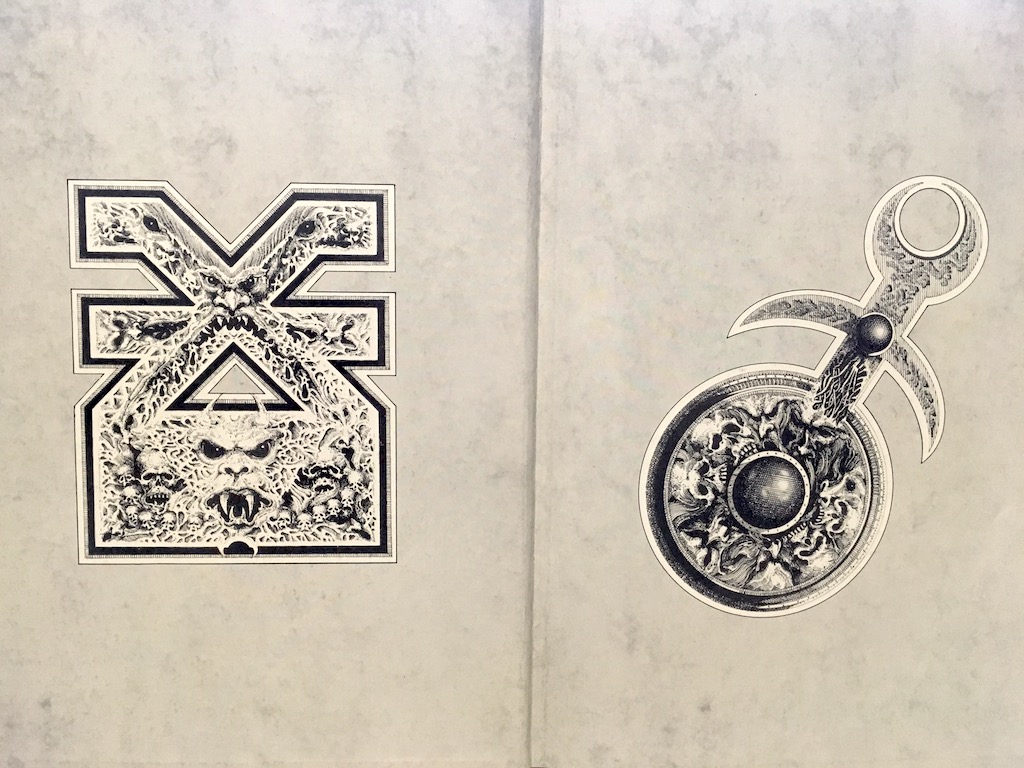 The original Realm of Chaos: Slaves to Darkness book is pretty dense. There are lots of random rules, lore, art and stories to go through. Frankly, it's kind of a mess to sort through. You'll find a story next to a chart with rules on one page. On the next you might have a full page art spread. And on the next you might have a list of chaos rewards and their in game effects. But buried in the tome are some truly great tidbits.
For example there is a D1000 (yes, a D one-thousand) chart of Personal Attributes you can roll on. And yes, each one has a paragraph or more of detail:
The Art and Lore in the book is also just mind blowing. You'll have Space Marines battling Chaos Warrior, daemons and mutants getting full page spreads – and more. So Much More…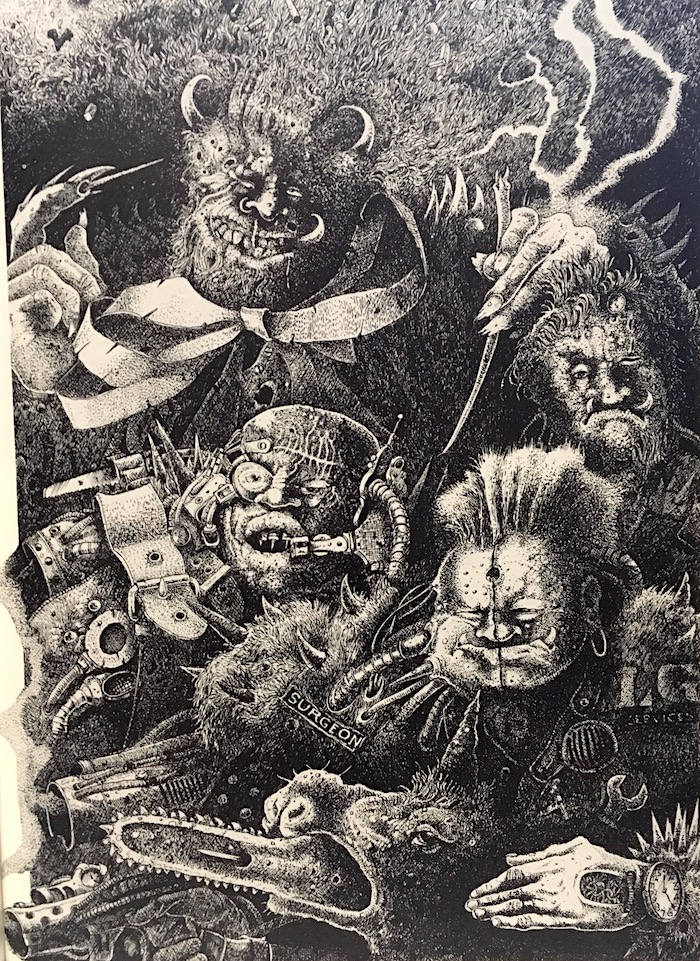 What Will the Future Hold?
Now, I'm not entirely sure what direction GW is going to go with Realm of Chaos: Wrath and Rapture. But it's got some high water-marks to clear. Keep in mind Slaves to Darkness was just one of two books in the Realm of Chaos series. Will we be seeing a Nurgle/Tzeentch version in the near future? Perhaps. It would be a fitting place to find rules for those fancy new daemon-guys from Rogue Trader, wouldn't it?
If this book is the launching pad for the return of Slaanesh and a possible new Greater Daemon kit, I'm all for that. I'm not sure what Khorne is going to get out of this book but I'm never one to count Khorne out, either.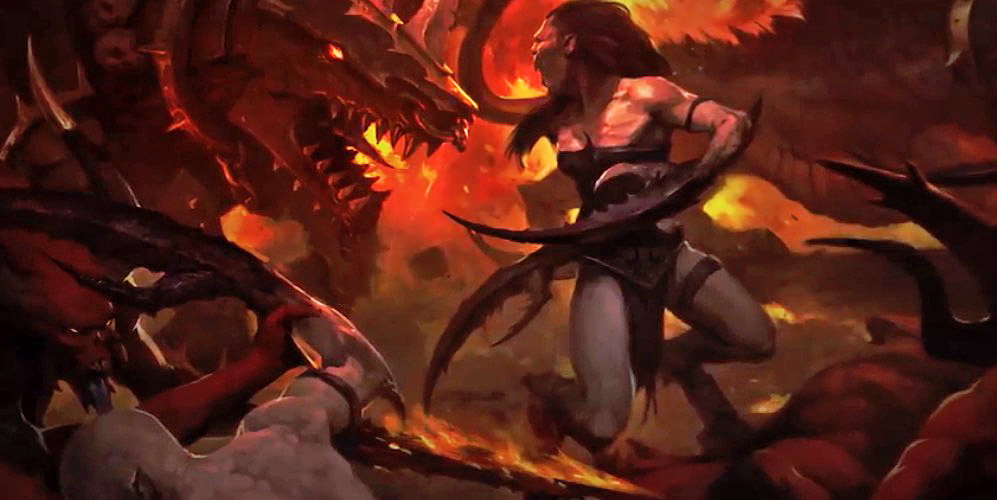 Now, 40k players don't get too worked up. This release is placed under the AoS banner and so it might be focusing on that part of the Daemons – for now. But as we have seen in the past GW tends to release the Chaos books pretty close to each other. Look at Death Guard and Maggotkin of Nurgle, or Thousand Sons and Disciples of Tzeentch. There is a strong chance that when Slaanesh comes back, we might see some more movement on the 40k side of things…
Games Workshop can take this and really run with it – and I hope they do. The Old School Realm of Chaos books had tons of chaosy-goodness even if it's a bit hard to navigate – but hey, it's chaos after-all! What we can count on is that the old rivalry of Khorne and Slaanesh seems to be heating back up and time will come when you're going to have to choose a side…
What do you think of the new Wrath and Rapture? Are you hoping for the Return of Slaanesh? What about the old format of the Realm of Chaos books – are you hoping for a real "deep dive" into the ways of the chaos gods?