Arise! Arise! A'writhe, Great Cthulhu! For in his house at R'lyeh, dead Cthulhu…. plays Twister.
A'Writhe is an absolutely bonkers party game (in the best way possible) the likes of which this author has certainly never seen before. In a combination of Twister and Codenames with a dash of the Lovecraftian, A'Writhe pits teams of cultists and great old ones against each other to be the first to summon a gateway to the mortal plane.
The objective of both teams is complete three Sigils. To complete a Sigil requires 5 specific locations within Arkham to become corrupted; Or 7 in a six-player game.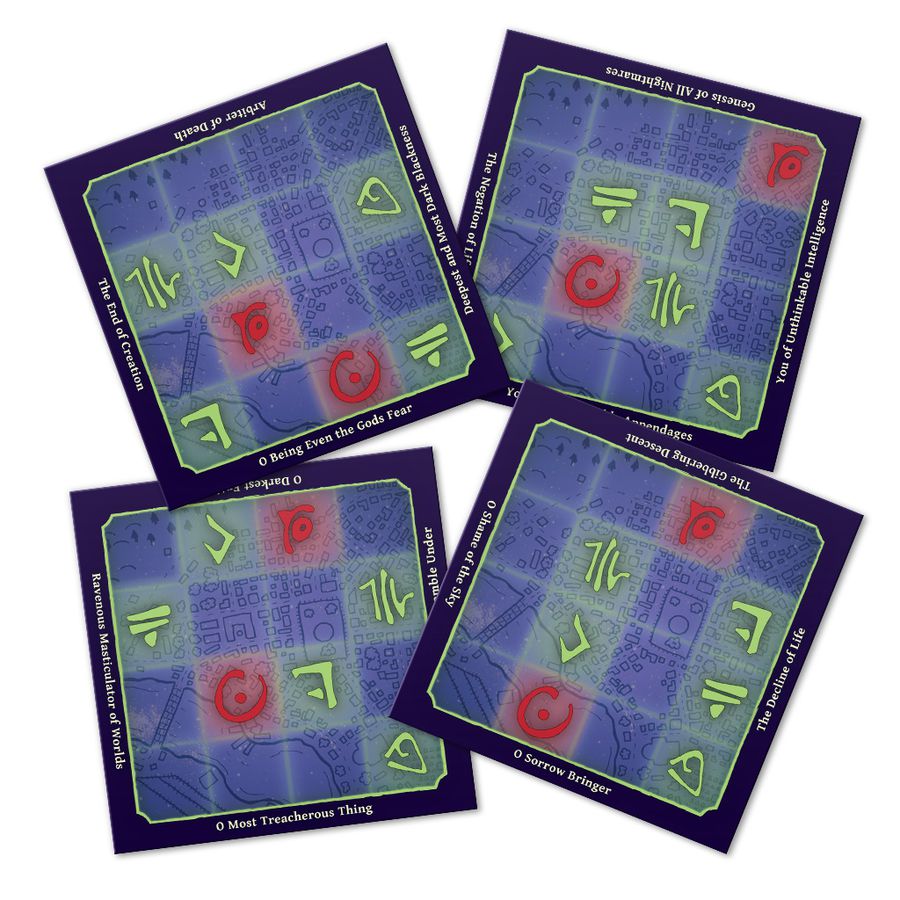 The grid on the Sigil tiles correspond to locations within Arkham. Corrupting a location within Arkham is easy when you're an elder god, simply place an appendage upon the location. So long as any great old one appendage is upon that location, it is corrupted. In Ritual Mode, teams take turns having their cultist call out to the elder god, telling them which locations to corrupt. Once the 4×4 pattern on the Sigil matches in any way to the corrupted locations on the 5×4 grid of Arkham, the Sigil is scored for that team.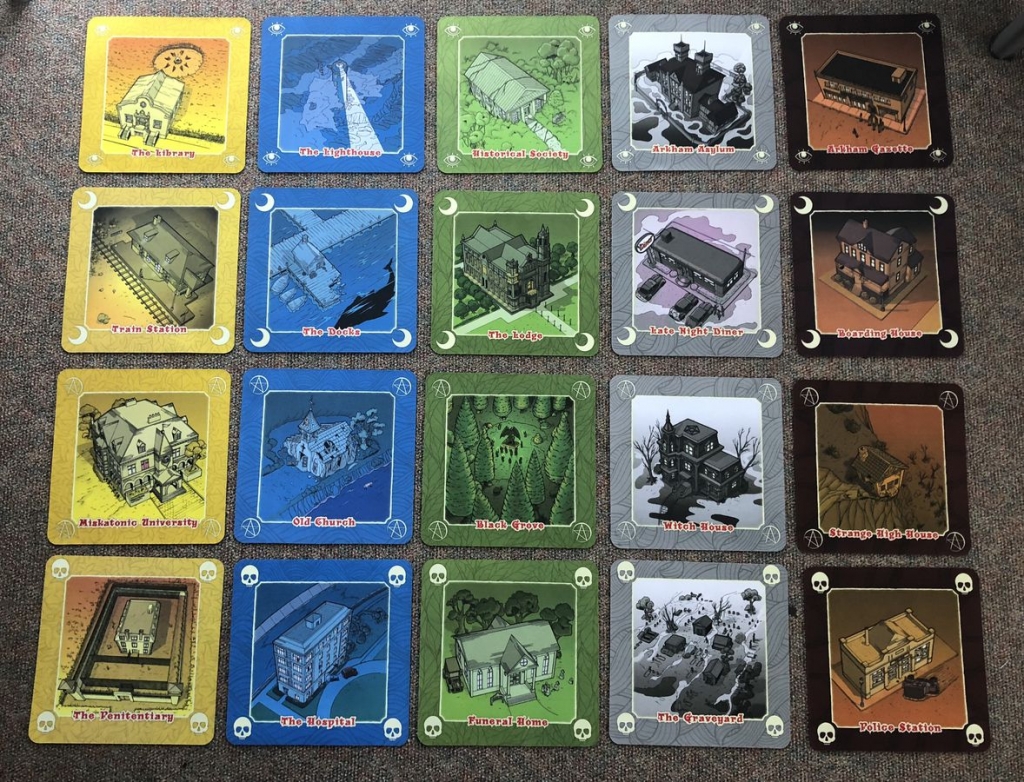 "But wait!", You ask, "How can I, Bokrug, corrupt 5 locations at once? I don't have any tentacles like my chaotic brethren."
First of all, welcome, O' Bringer of Doom. Second, the playing field is evened out since each Great Old One can only use their 2 arms and 2 legs. To corrupt all 5 locations will require the other Great Old One inadvertently corrupting a location to benefit you! The Sigils can be freely rotated and shifted during the round until a specific pattern is met. So, good pattern recognition is a key skill for a cultist attempting to summon their elder god.
To top it all off, Great Old Ones also get unique abilities to aid them throughout the game.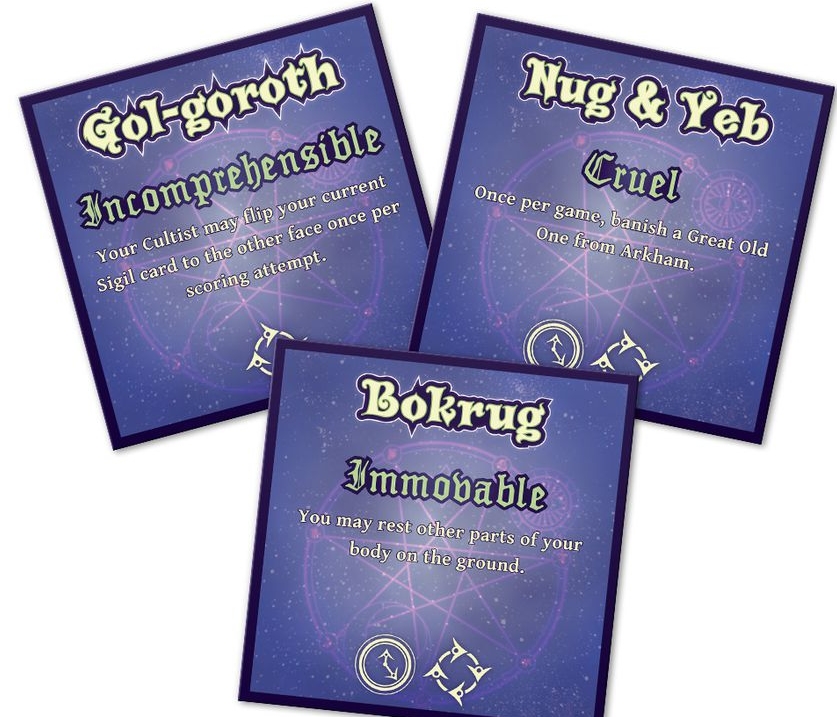 A'Writhe is a silly, fun party game which brings Twister into the modern era, which is a phrase I never through I would say. It allows for strategic planning, tactical maneuvering and team play which means the less Twister-capable among us can still join in on the fun.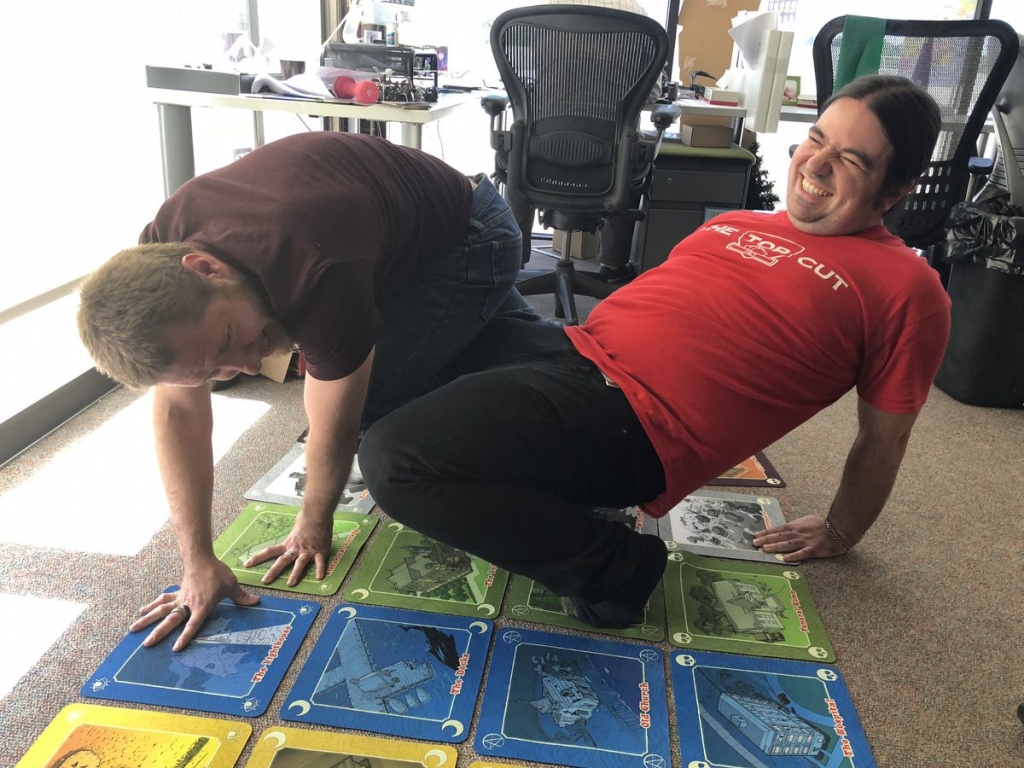 via WizKids

A'Writhe –
$39.99

– Available Now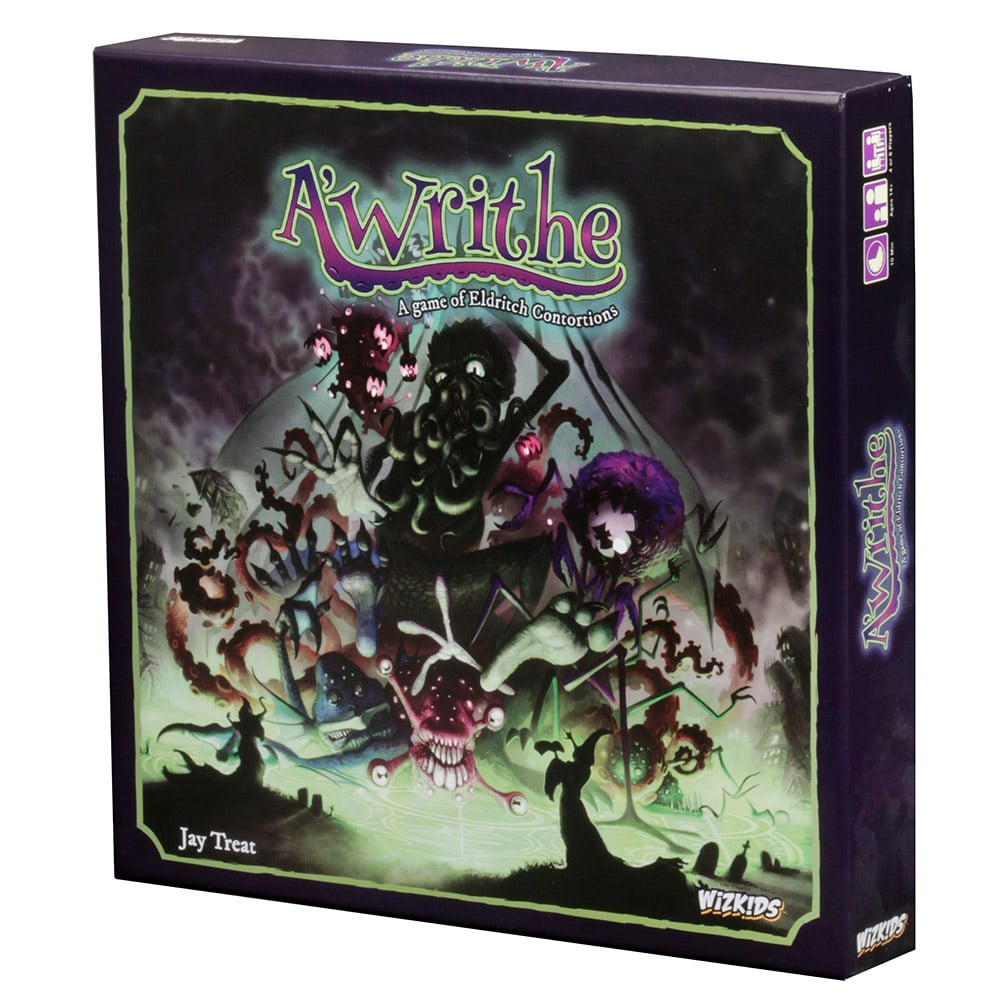 Players gather in teams of two: one is the cultist and the other a Great Old One. The cultist is assisting the Great Old One and attempting to summon them to our plane. To do this, the cultist instructs their deity, with great veneration, to place an appendage on top of an Arkham landmark to complete a specific pattern.

The problem is that it is nigh impossible to have one Great Old One form this pattern by itself – that is why if another deity is touching any parts of your pattern you can use that appendage to complete your own pattern!
4 or 6 Players
30 Minutes
Ages 14+
Ph'nglui mglw'nafh Cthulhu R'lyeh wgah'nagl fhtagn!