Tabletop Spotlight hops aboard the Pathfinder express–today we take you through the Pathfinder Playtest documents.
This is one of the longer Tabletop Spotlights you'll find folks, so let's dive right in to the Pathfinder Playtest. There's no time Toulouse.
The Pathfinder Playtest is a pretty big deal. It's the first time in a decade the game's been updated, and now it's happening under interesting circumstances. When Pathfinder first debuted, it was right at the end of 3.5 edition. It brought much needed changes to the 3.x ruleset, and given just how extraordinarily divergent 4th Edition was from 3.x D&D, it offered familiarity and a design direction that people were hungry for.
Whatever you might think about 4th Edition (amazing), it did create space for Pathfinder. But now the Playtest launches while D&D is enjoying the best success its ever had. So it'll be interesting how the new edition shapes up. Certainly there are people looking for more stuff–and I think there's room at the table for all kinds of Fantasy RPGS, but there have been developments that were unthinkable a decade ago.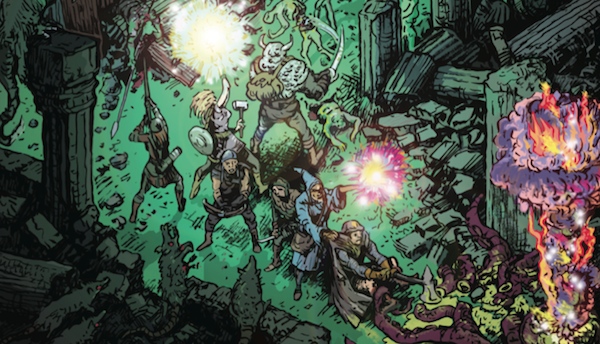 Look at the success of things like Dungeon World and Torchbearer, not to mention the Old School Renaissance that keeps bringing back classic adventure and style like the Keep on the Borderlands. Pathfinder's got some work to do–but from the look of things, they're starting to do it.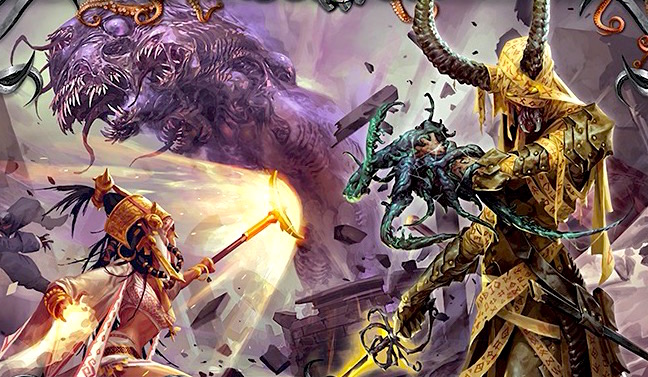 They know what makes Pathfinder work, and are figuring out how to blend the core essence of Pathfinder with some of the more Streamlined modern design. In some instances, this works out well, but at other times, it feels difficult to figure out what's important to focus on. FOr instance the idea of weapons having effects that vary from weapon to weapon can get lost in the shuffle when you're also taking into account the way your class and archetype have all changed. It's a cool idea and one I'd love to see more of–it's hard to see it when every choice matters to your character.
It gives you more customizability, sure, but it also makes it harder to figure out what you need/want to make your character tick. But that's where community feedback comes in. This is a playtest of the new edition, and it feels like one that has a very clear idea of where it's going. It just needs to get there. That's where you and your tastes help change the game. Pathfinder was the 3.x game that the community craved, and Pathfinder 2.0 will find just as much success if it can become the game that its community wants. So get out there, and get playing friends.
Happy Adventuring!