ToyLand: This Batman Fig from Revoltech is All About Drama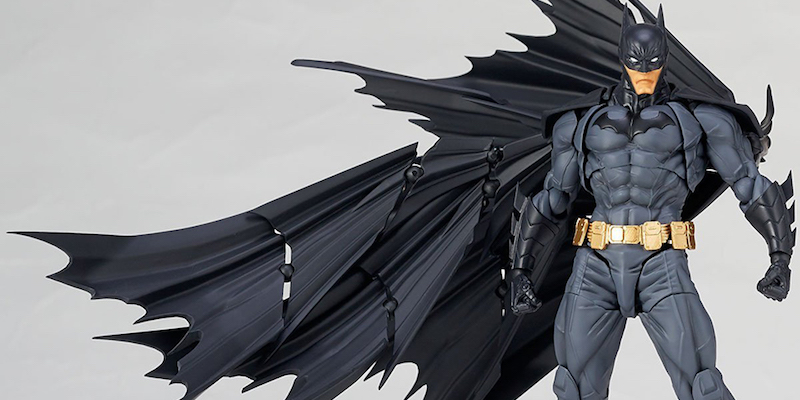 Figs in Revoltech's Amazing Yamaguchi line are well known for their possibility and exaggerated sculpts. They've added a Batman fig that has an awesome cape, and it perfect for those that like to give their figs dynamic display poses.

I've seen a lot of cloth capes with posable wires recently, this is more structural and gives it a really unique look. The cape uses ball joints for movement that can also be used to add/remove segments. Along with that the fig comes with 2 head sculpts with different expressions, a Batarang and grappling gun, and a selection of hands.
This fig is available now through a number of retailers.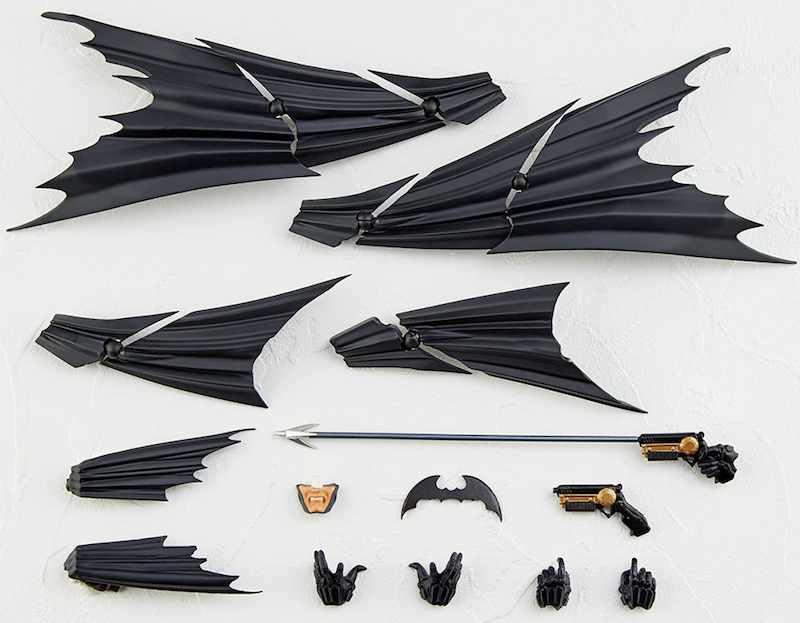 Revoltech Amazing Yamaguchi No.009 Batman –
$80.00

(MSRP)
Interchangeable hands (x7)
Interchangeable facial expressions (x2)
Batarang
Grappling gun
Optional cape parts (total x10)