ToyLand: This C-3PO is All About Drama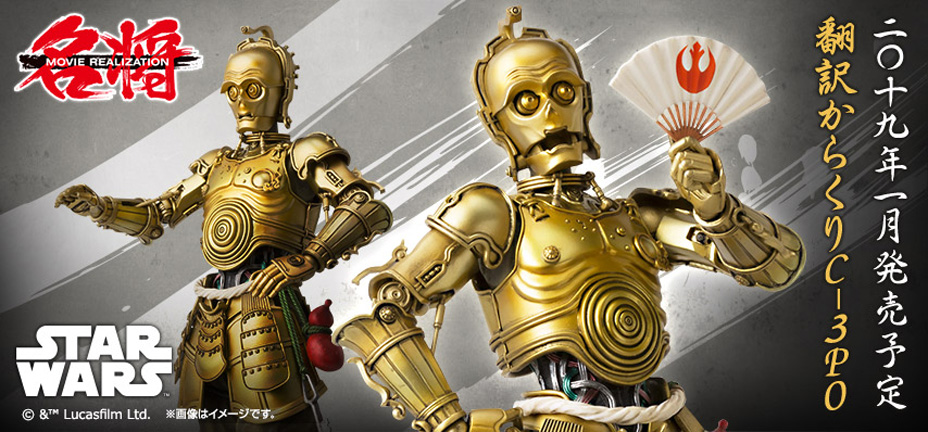 This C-3PO is based on Karakuri – mechanized puppets, or automata, made from the 17th to 19th century in Japan. They were influenced the Noh and Kabuki theatre, which explains the very dramatic look of this translation of the typically expressionless droid.

It's no secret that George Lucas took a lot of inspiration from Feudal Japan when creating the Star Wars universe. Tamashii Nations –  one of Bandai's collectors brands – has created some awesome Star Wars figs for their Meishou Movie Realization line that fully incorporate the look of the time period's style and armor into the Star Wars universe. They have made a number of Stormtroopers, and well know members of the Empire like Darth Vader and Darth Maul. Now they've turned to the other side.
This dramatic droid will be shipped Q1 of next year.
Meisho Movie Realization translation Karakuri C-3PO – 9,504JPY (~ $85.00)
Height: about 185mm (7.2 inches)
Material: ABS, PVC
Includes:

Body
Two wrist left and right for replacement
Fan