40K: 5 Units That Need A Points Increase From Games Workshop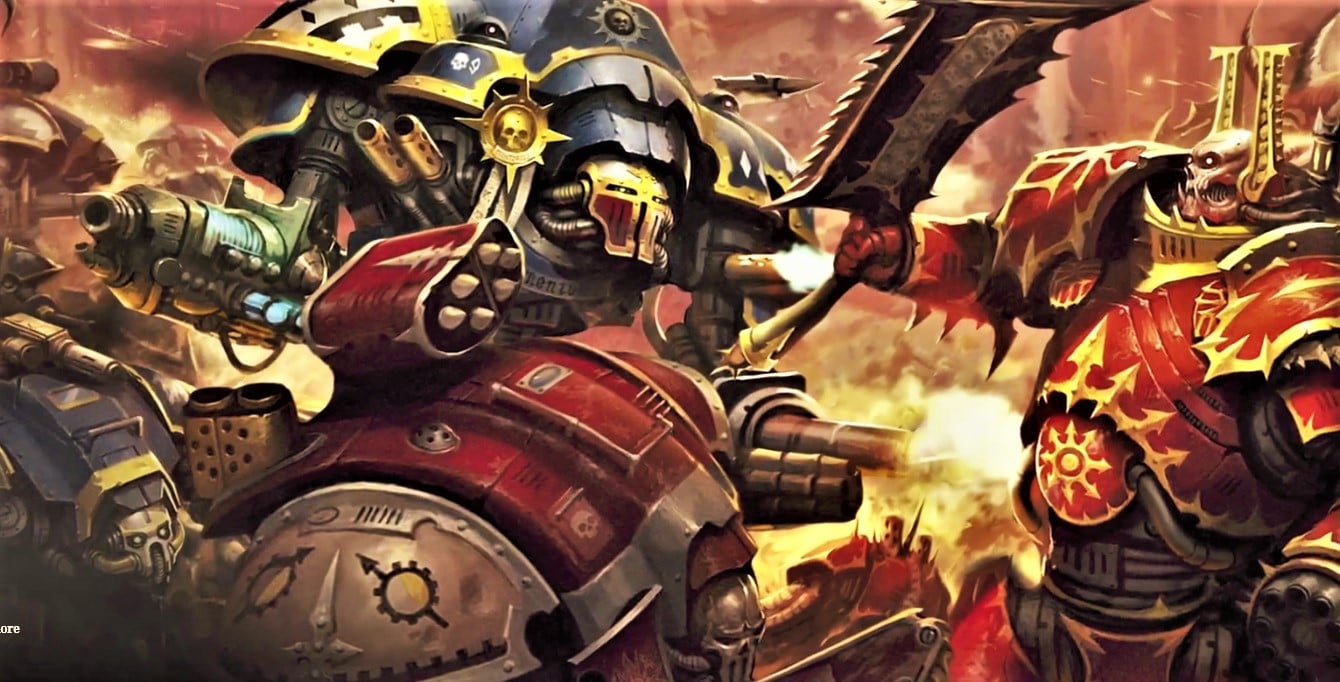 We're all waiting for the next FAQ to drop but points changes typically come in Chapter Approved. Here's our lists of units we think need a bump up in points!
Games Workshop has be a lot more engaged with Warhammer 40,000 8th edition than previous versions of the game. We've already seen GW make big changes with the FAQs and Chapter Approved. The next FAQ is supposed to be here soon and while were are all hoping for points shifts and rules tweaks, Chapter Approved is typically where we see those implemented. Then again, who knows what GW has in store this time around.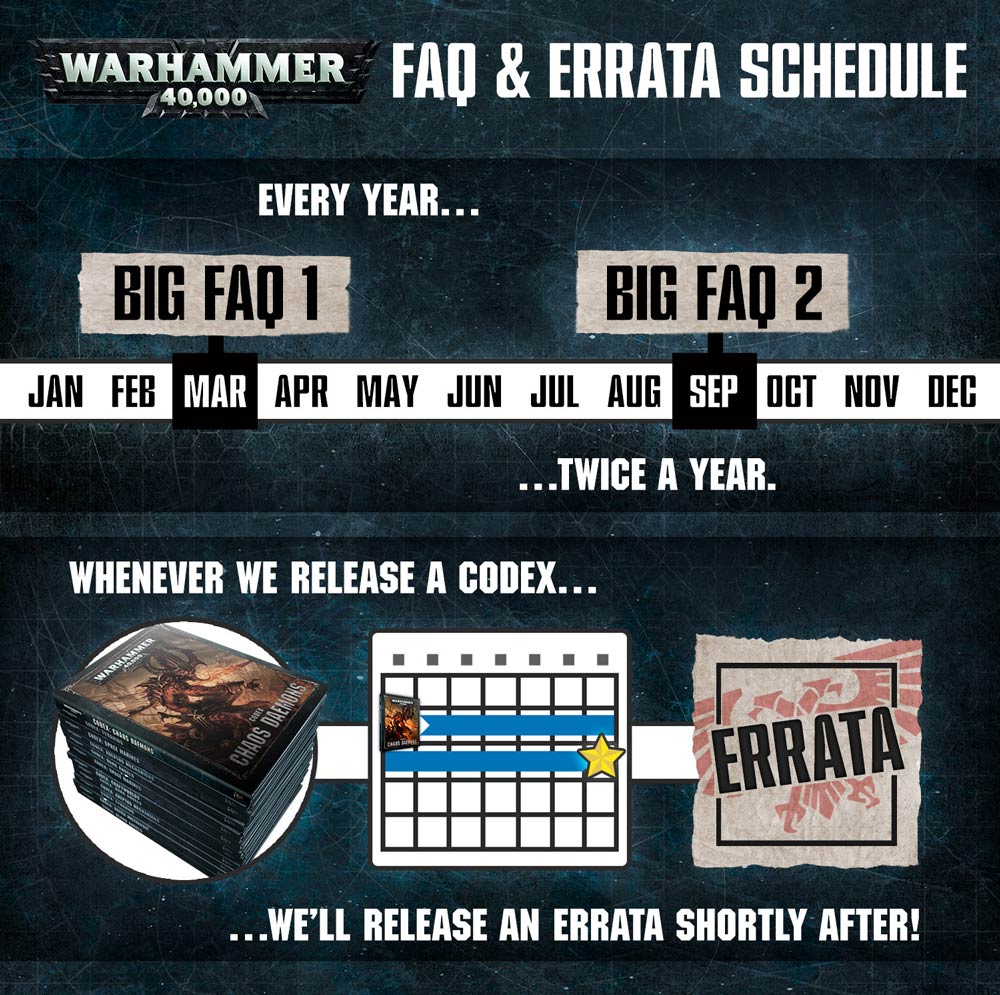 That said, if the points changes come in Chapter Approved or in the Big FAQ, we don't really care where they are as long as they get here soon. Here's our list of units that we think need another pass to their points costs.
Castellan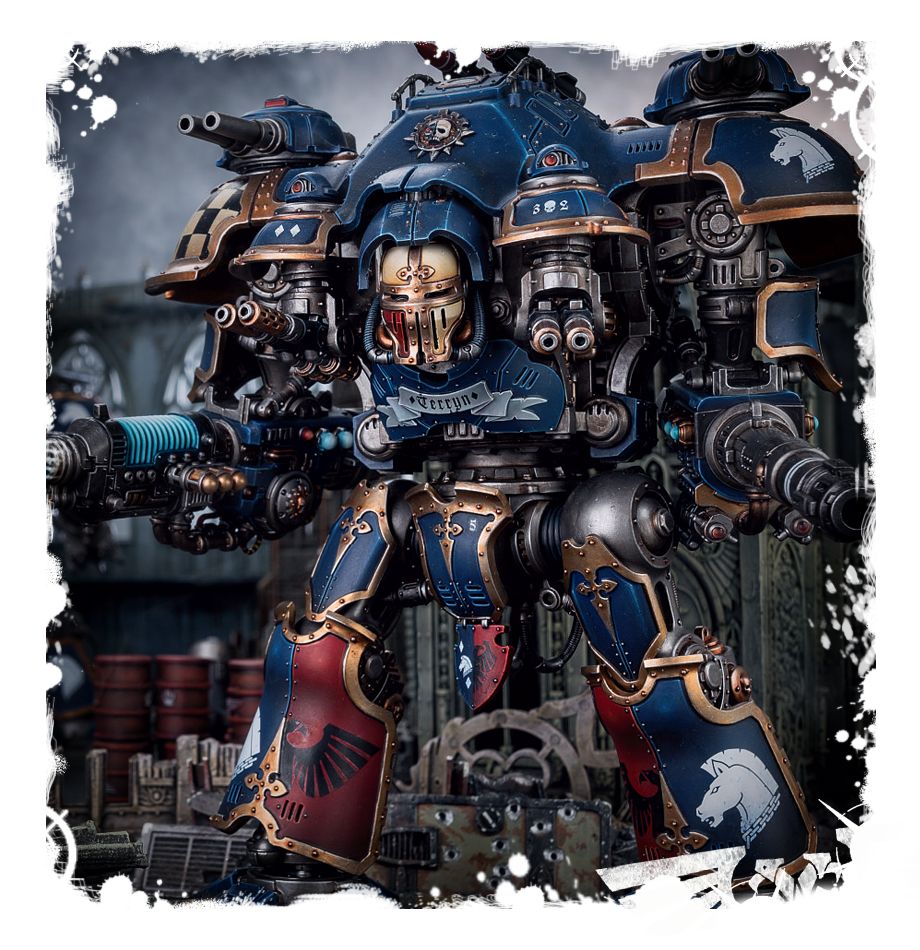 Is it too soon to call this guy the new bogeyman of 40k 8th edition? I mean, The Drukhari might have won the top list this week, but the top played AND most winning faction has been Imperial Knights for WEEKS now. That's in no small part to this guy. The Castellan, with or without Cawl's Wrath, has made it's presence felt on the 40k competitive scene. It's a whole lot of firepower in a condensed, tough walking fortress. It needs a points increase moving forward. (Side note: The Valiant might need a points dip to make it move appealing…just saying.)
Guardsmen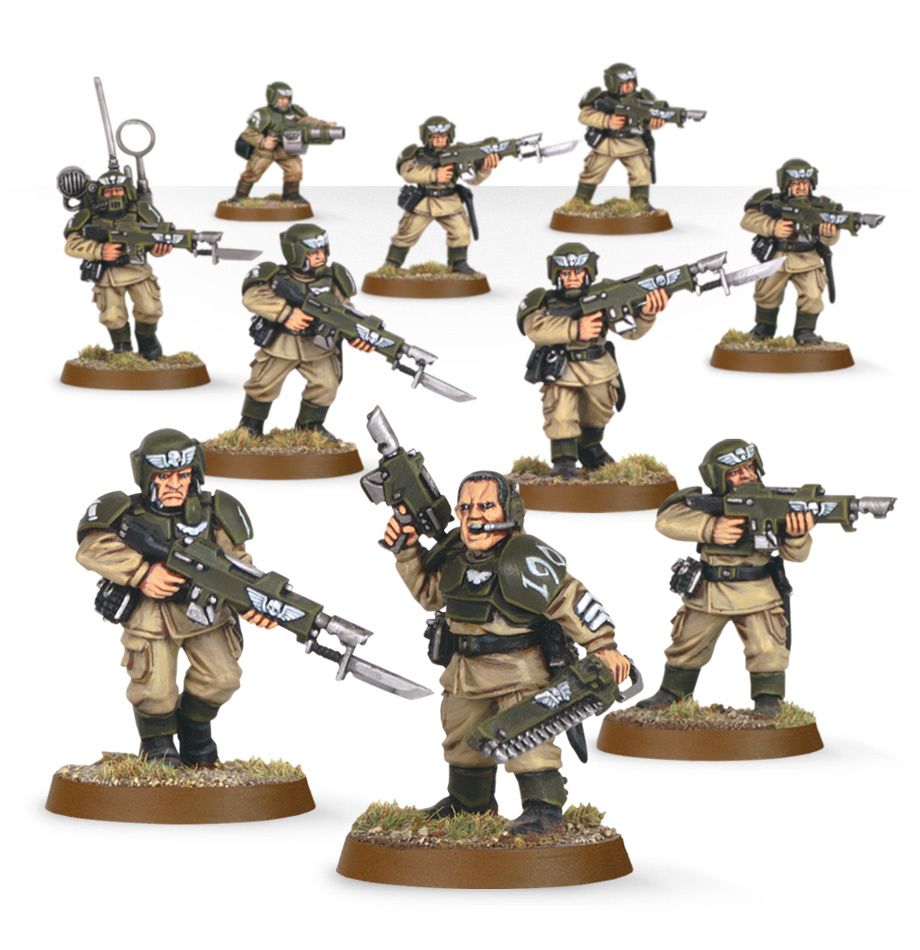 Again, the data doesn't lie and the Astra Militarum is repeatedly pointed to as a problem in 8th edition. Why? Because "They are a CHEAP Command Point Battery." The keyword there is cheap. Why are they so cheap – because Guardsmens are, you guessed it, cheap. Are Guardsmen problem is Guardsmen aren't powerhouses but their cheap points costs allows the REST of the army to be more points efficient. It's kind of like same principle that the those Super-Coupon people look for. "I don't need this, but when I take it, it makes my overall purchase better/cheaper."
It's the rebates and kickbacks (ie Command Point generation) that spawn from taking 3 units or 6 units of cheap Guardsmen that is the real benefit. Now, GW might be restricting those CPs in which case Guardsmen are probably fine then. But if that change doesn't come, they need to cost more points per model.
Blood Angel "Slam" Captains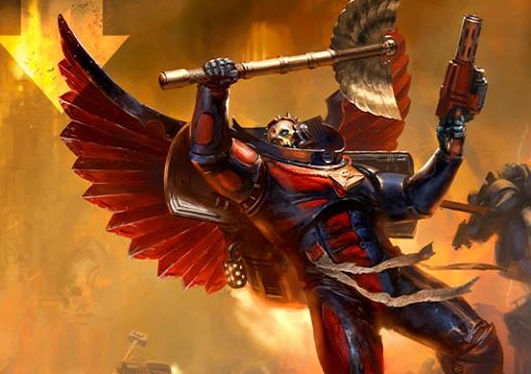 Pictured: A Chaplain that wishes he was as good a Captain
The Blood Angel have a new hoss in town – The "Slam Captain" is a pretty potent load-out that we've seen time and time again in those hyper-competitive tournament lists. It's pretty much this:
"Captain w/Jump Pack, Thunderhammer " Add extras to taste.

Subscribe to our newsletter!

Get Tabletop, RPG & Pop Culture news delivered directly to your inbox.
Typically you see them come in pairs as well. Along with 3 units of 5 Scouts (maybe BA Scouts need a point bump, too…) . Anyways, this seems like it could be an easy fix. Increase the Cost of the Captain, the cost of the Jump Pack for the captain, or maybe the Thunderhammer. I'm not a huge fan of bumping the cost of the wargear as that unfairly impacts other units. So maybe JUST increase the Captain's points. If only there was a way to make him situationally cost more. Hmm…Make the Jump Pack needs to be removed from the Captain option and a new "Jump Pack Captain" HQ Option can be an alternative to the Captain option with the points costs baked in. Just food for thought.
Ynnari Shining Spears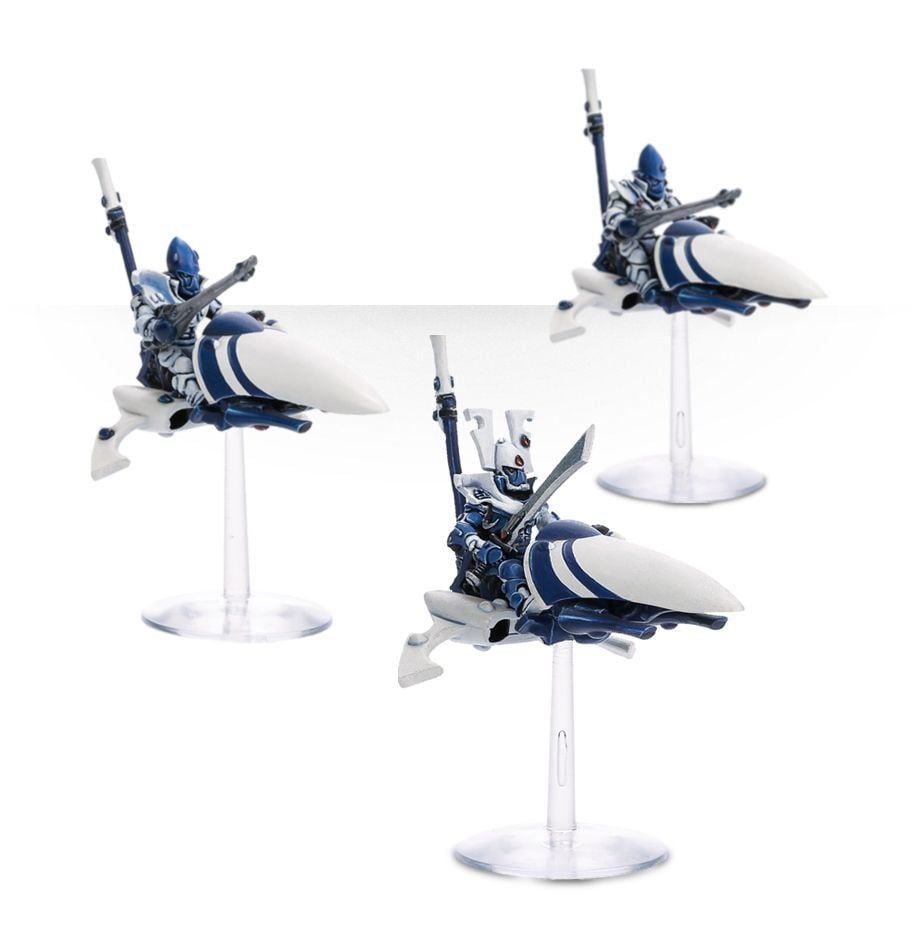 Wait, these guys are good now!? Actually, yes. Yes they are. Specifically when you can use the Ynnari Soulburst ability to allow them to double activate. The move fast, hit crazy hard and can then trigger a Soulburst to charge again. Maybe Strength From Death needs a re-work while we're at it, but really if Shining Spears got a points bump that would certainly help curb them a bit.
Astra Militarum Commanders
Did you think we were done picking on the Guard yet? HA! Guess again! Commanders are also under costed for their points. Much like the Guardsmen above, they are the key to unlocking all those tasty extra Command Points. If they cost a few more points, we might not see less of them, but we should certainly see less of everything else in those too cheap Astra Militarum detachments. Plus, does anyone else think that Orders abilities should cost more points? Man, I'd LOVE to be able to take the tiny models that are basically impossible to target thanks to being keyword Character and just make my other units do crazy stuff. Guardsmen Commander Orders make Marine Captains jealous. Bump those point, people!
Bonus: Talos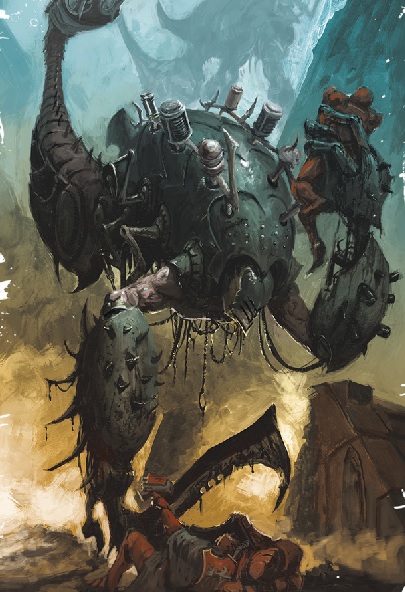 I'm just going to leave this here from yesterday's Top List in 40k:
3x talos, chainflails, haywires – 294pts
These guys are arguably on par or better than a Dakkafex for less points. That seems off and should probably get a looking-at.
That's it for our list. What else do you think should get a bump in points for Matched Play?