Looking to up your hobby game with some conversions? Or maybe you just want some hobby inspiration. Well your next 40k idea could be hiding out in the Age of Sigmar!
With all the new Kill Team stuff coming out, we here at BoLS starting talking about crazy conversion ideas. We wanted to find some plastic kits that we could use as the basis for crazy conversions for 40k armies. On a whim we started poking around the AoS line and we couldn't stop seeing all the conversion ideas.
Here are just a handful of ideas for conversions we came-up with. Some of these are simple, some would take some work, and some would be really big projects – but we just wanted to get those hobby inspiration juices flowing! Plus, these are all the new generation plastic kits so they should be pretty easy to work with, which was the point! So lets dive in.
Prosecutors Hammerer for Smash Captain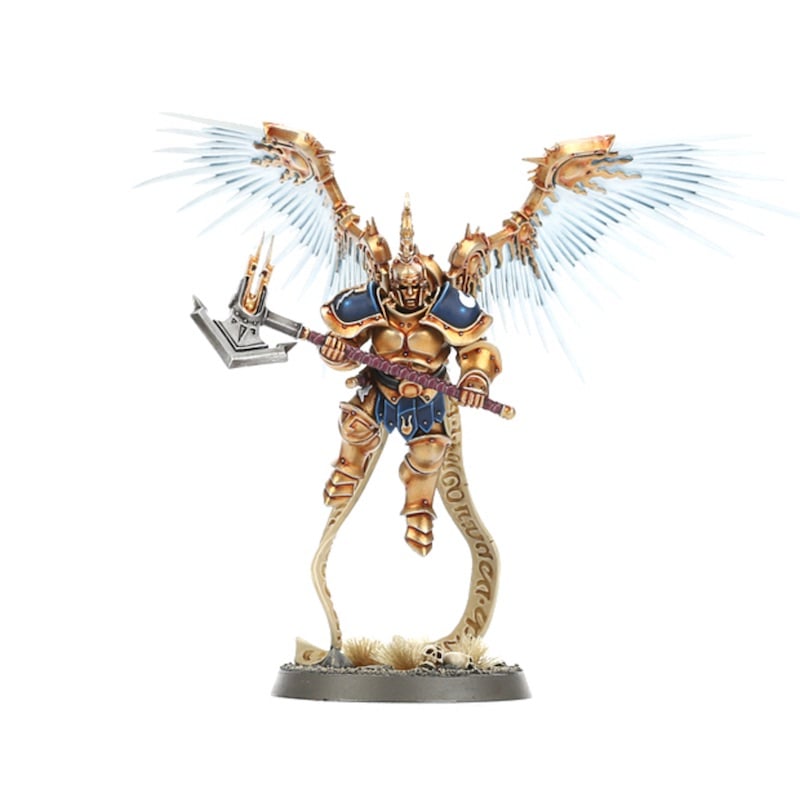 Running out of models to use for all those Smash Captains? No Problem! Just grab a box of the Prosecutors and find this bit: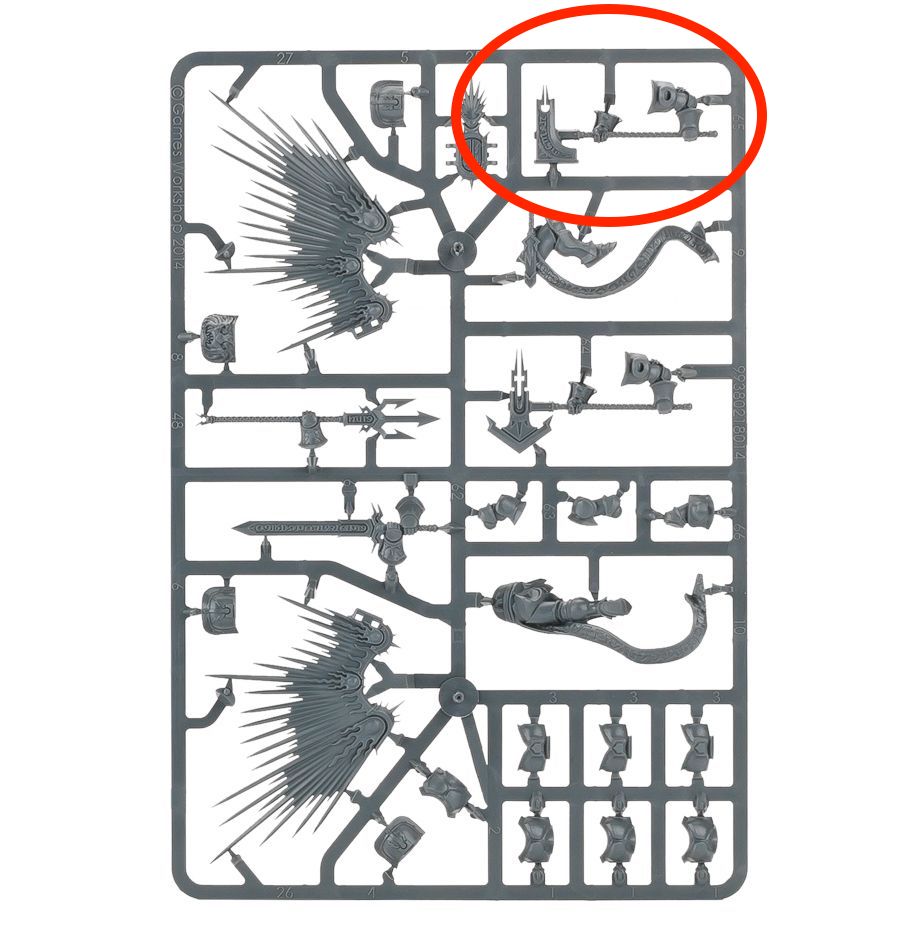 Boom – Instant Smash Captains. You could also use the axes – with a quick snip and some glue you could easily convert those to be hammers as well. Heck, this model already has WINGS so you don't even need a Jump Pack, but we'll give you extra style points if you do.
Lady Olynder as Imperial Saint "totally not" Celestine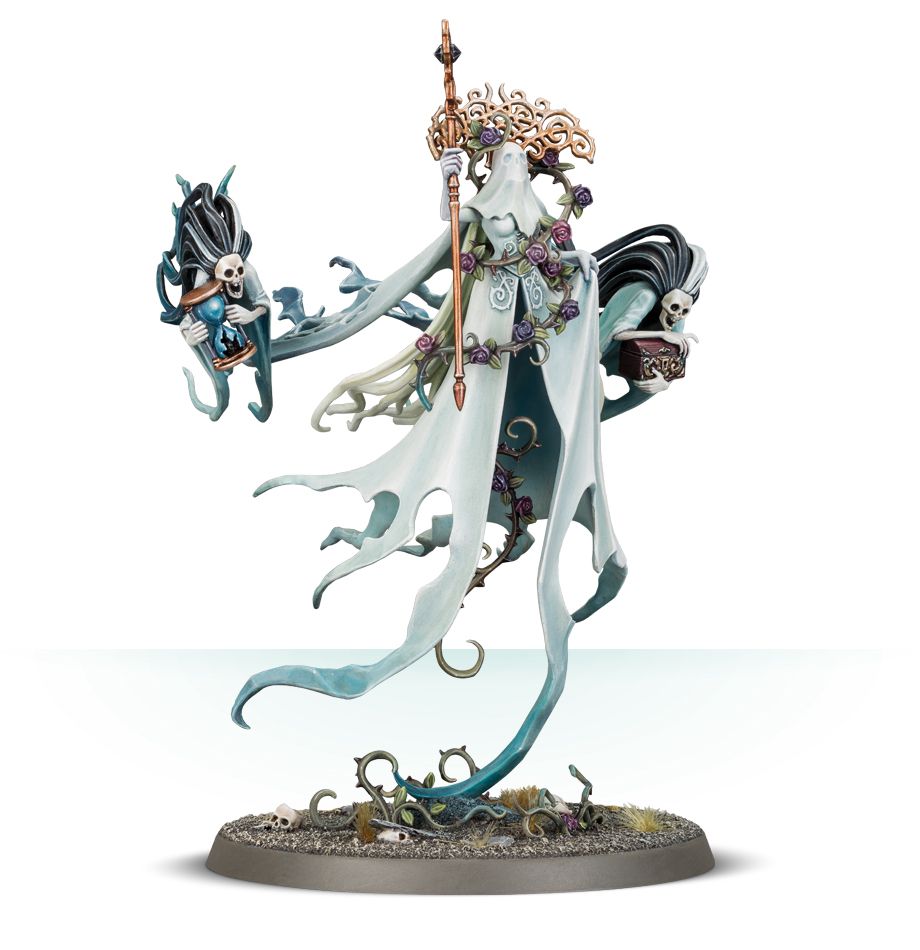 Ghostly figure with two hand maidens that are basically part of the model and who just keeps coming back? Check. Lady Olynder makes a great alternate option for St. Celestine. After all, there are supposed to be TONS of Imperial Saints and if she's just a manifestation of the Emperor's Will anyways, why not put an actual spiritual manifestation on the tabletop! Add a Imperial Aquila here or there, maybe a Cherub – I think this model totally has some potential.
Orruk Megaboss as Ork Meganob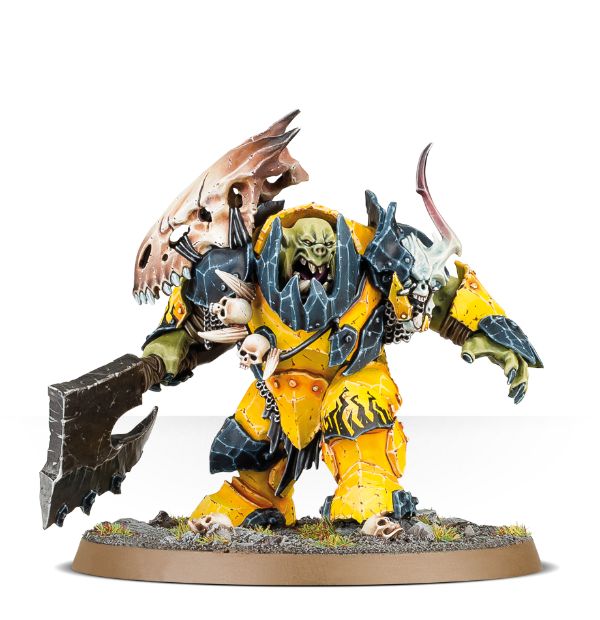 This one is pretty obvious. And I'm sure folks have already used The Megaboss  as the basis for conversions already. But think about it – swap out the skull for a Tyranid Headcrest, give him a Power Klaw and a Big Shoota and BOOM – sweet looking Meganob. This model also has the advantage that it's relatively large already. I'd love to see it get use for more conversions and if there is one player-base that loves to convert stuff, Ork Players have got the gumption to do it!
Any Khorne Character As The Exaulted Champion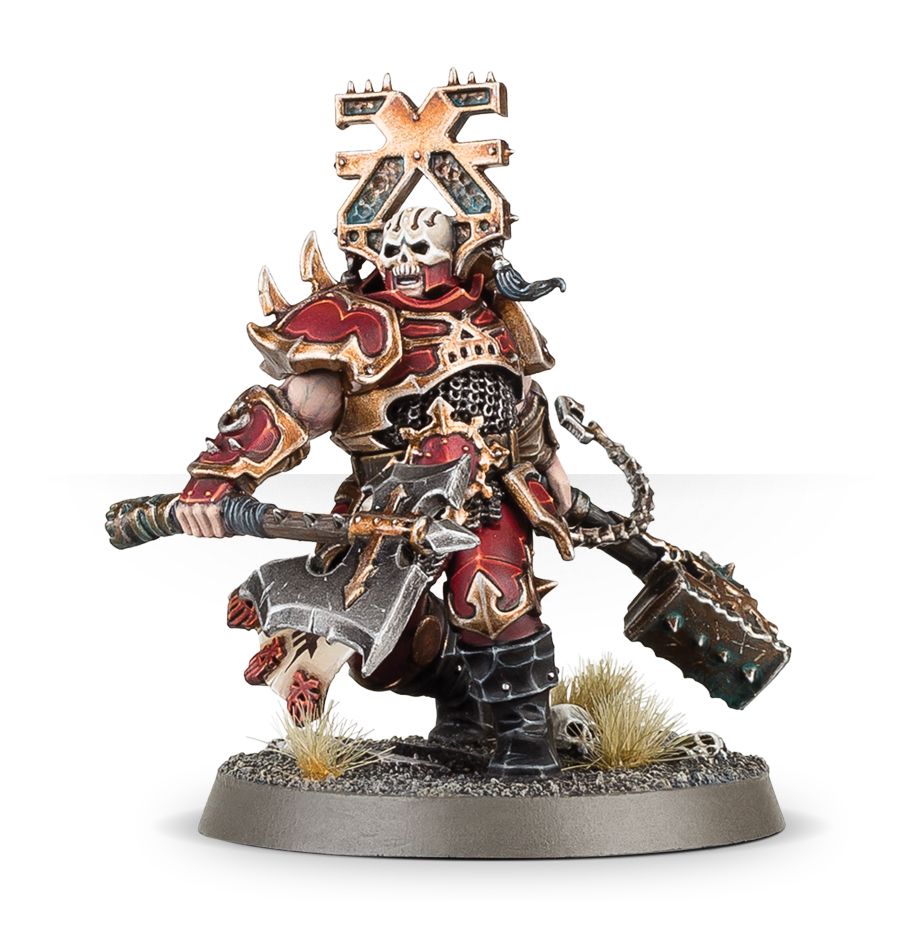 Seriously, if you're looking for an easy conversion I'd highly recommend looking at the Blades of Khorne for inspiration. You could take just about any character, slap a 40k Chaos backpack on them and you're 90% done. The Aspiring Deathbringer in particular makes an excellent starting point for the Exaulted Champion model – and hey, GW didn't introduce a new one anyways! You could add a bolter to him…but really, the axe and hammer combo fits just fine.
Kharadron Overlords as Pretty Much Any non-Astartes Imperial Army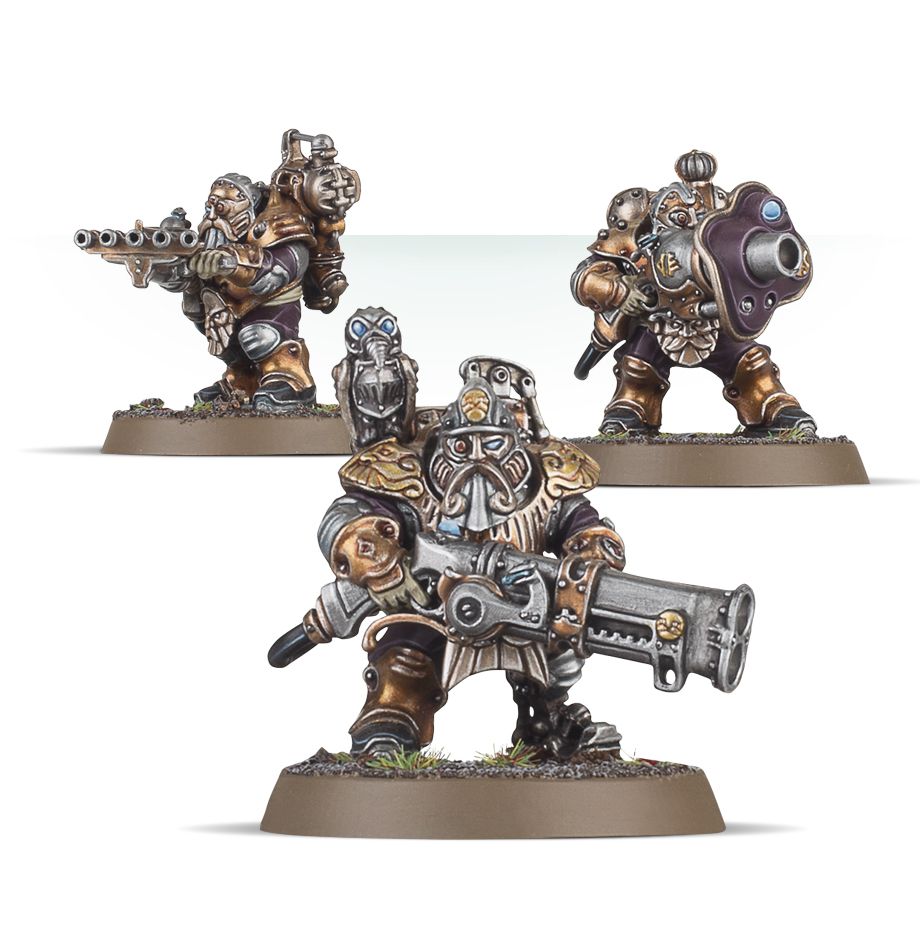 If I was looking to take on a real hobby challenge, I'd create The Loyal 32 from the Kharadron Overlords. Using the Grundstok Thunderers as the base of this army, you could create a pretty amazing theme force. Maybe they are the last of the Squats and they have been discovered by a loyalist Knight House. Plus you could then "Steampunkify" an Imperial Knight (or 3) and have an awesome looking army. Plus, it's pretty effective on the tabletop, too!
But why stop there? You could do an entire "counts-as" Imperial Army using the Kharadron Overlords in 40k – the hard part is deciding which one to choose. Could they work as Ad Mech? Absolutely! What about Tempestus Scions? Why not! Maybe you just want an entire Astra Militarum Army? They have air-ships you can convert, too! The possibilities are only limited by your imagination.