You won't believe how FAST GW expanded Adeptus Titanicus in it's first month – in 1989…
With Adeptus Titanicus out for a month and the Reaver Titan's arrival we thought it was a perfect time to go back 29 years to compare it to what GW was up to back in the day. We thought that ancient stone-age GW of 1989 would be a sleepy operation that would kick the new Titanicus game into the market and let it sit for a bit to see how customers reacted…
Boy were we wrong.
We've already covered the initial White Dwarf 108 (1988) launch of Titanicus here. Now let's move forward 1 month to see what gems White Dwarf 109 contained. Surely it couldn't be that much…


Well that didn't take long did it… this issue gave us not only rules for the Reaver and Warhound – but also rules for Vehicles and Dreadnoughts! This is ONE MONTH after the game launched. Let's go through some sample pages to give you a taste: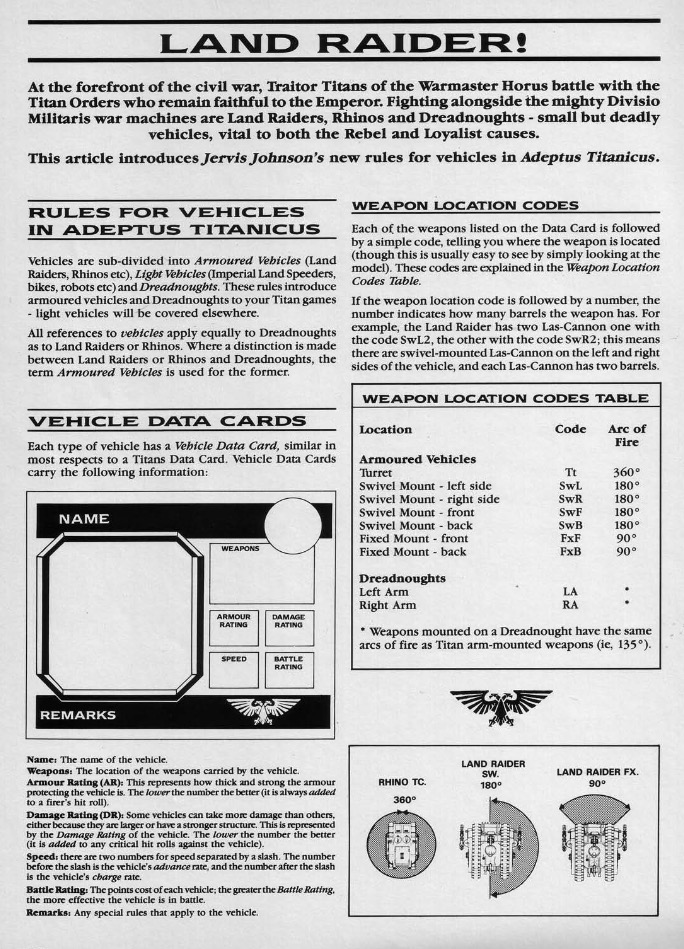 Land Raider rules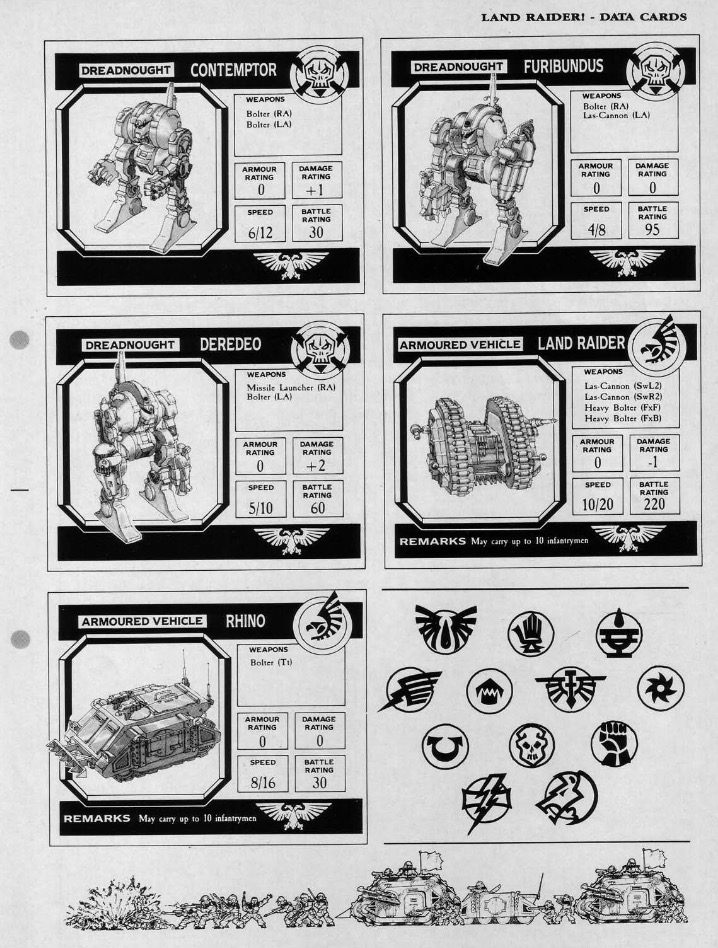 Land Raider, Dreadnought & Rhino stats. (GO Rainbow Warriors – Horus Heresy canon verified?…intriguing)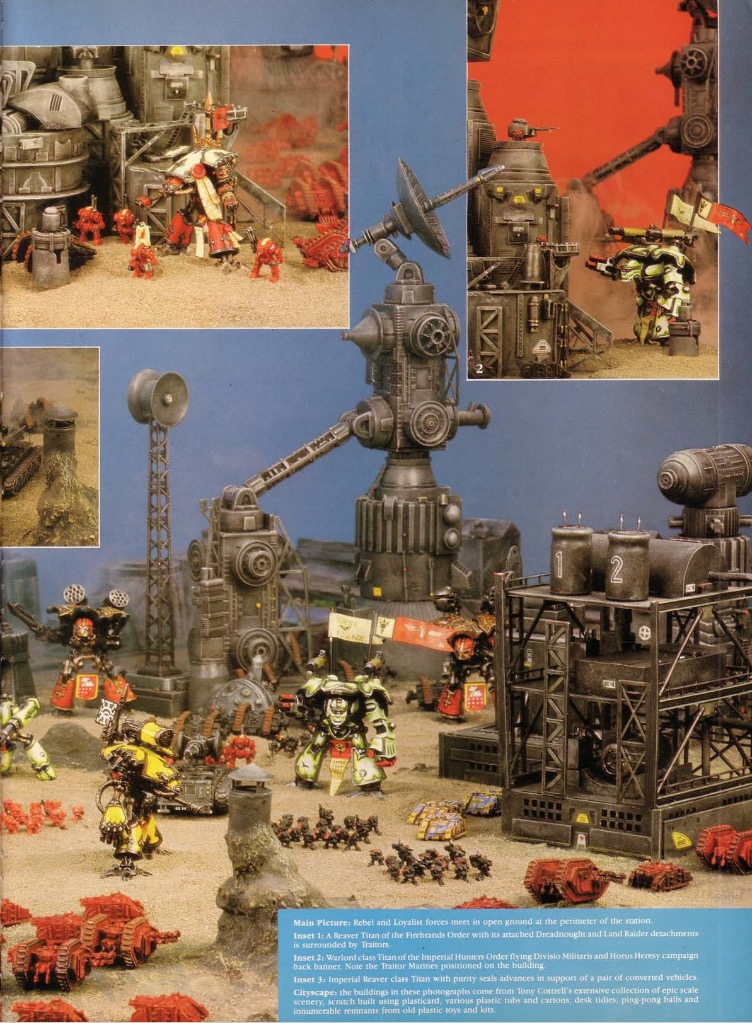 God I LOVED the early Titanicus dioramas and terrain the Studio made back then. Pure hobby creative energy!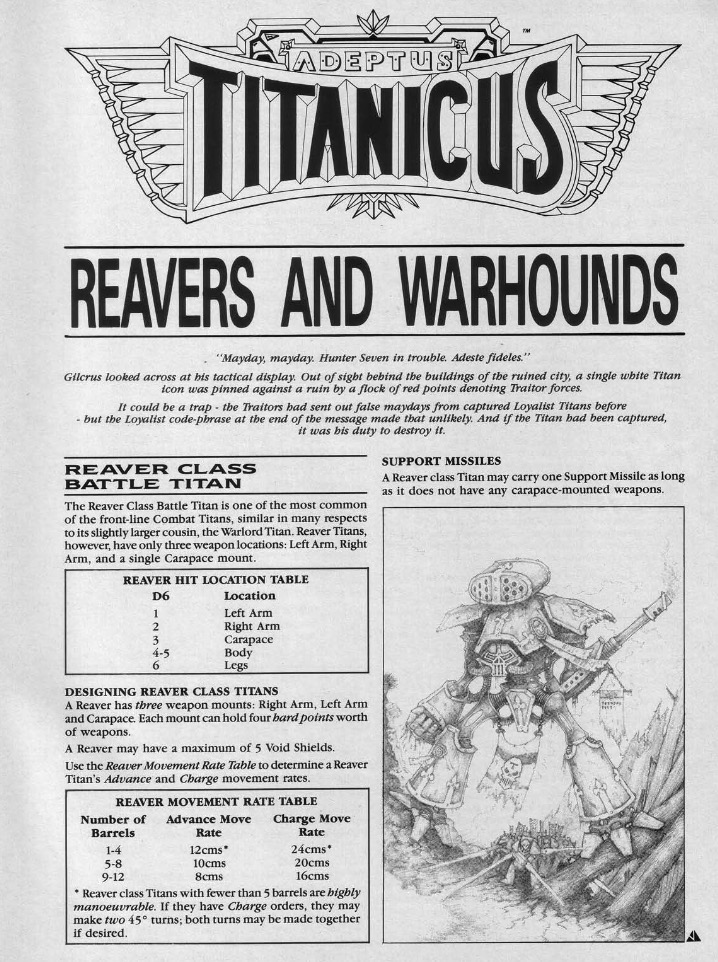 The Reavers and Warhounds we all know and love arrived this month with a surprise…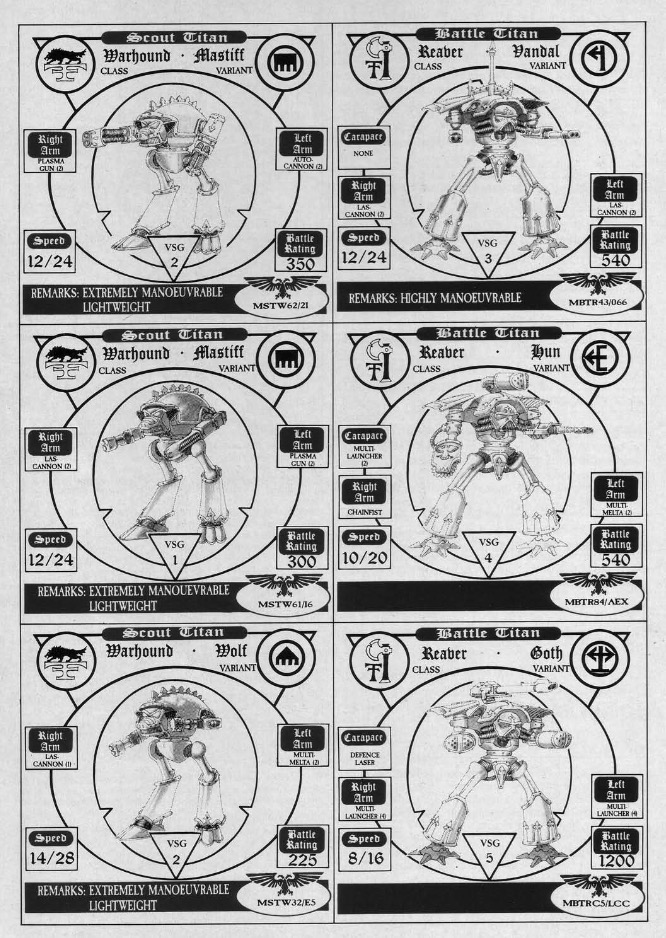 Oooooh – 6 different types!
Titan-sub variants! The Warhound came in both Mastiff and the ultra-fast Wolf versions. The Reaver got it's three classic editions: the undergunned and high speed Vandal, middle-grade Hun, and slow but upgunned and tough Goth. There have been some hints that some of these may return to the modern game. I hope so!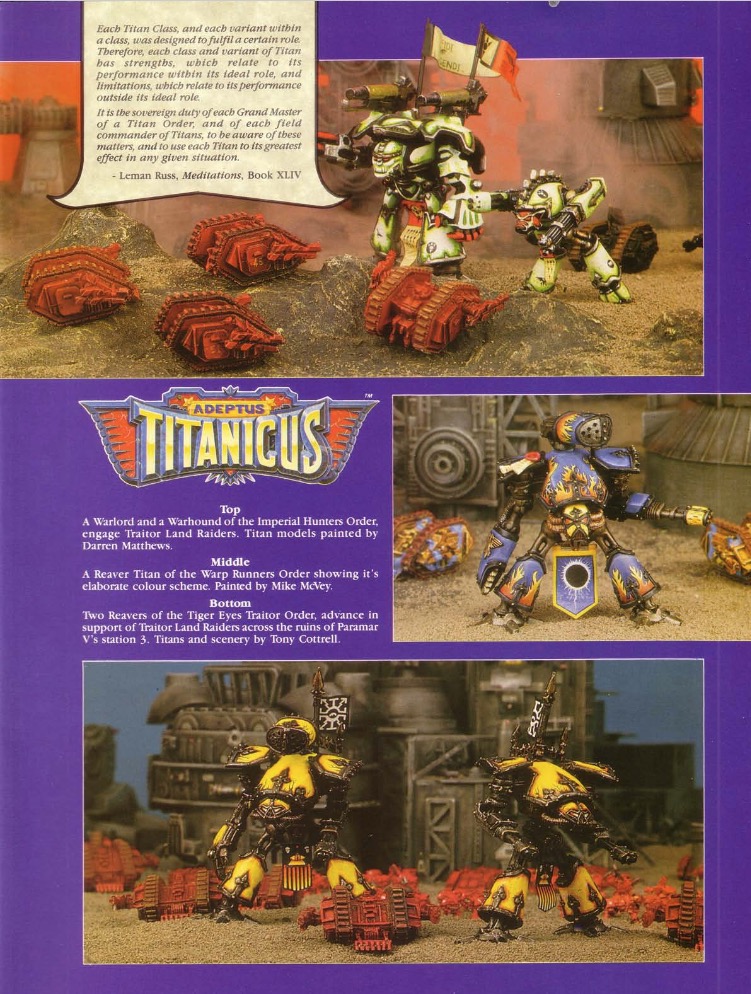 About that Good Story
White Dwarf 110 was just around the corner – we'll talk about it's eldritch mysteries later, but now I want you to to read this two page story of a squad of Land Raiders engaging a titan and tell me you dont want to get into Titanicus right away. It's one of my favorites!
~For the Emperor!