Today, we open up the Night Vault and look within to see what secrets, horrors, and secret horrors lurk within. Come find out the lore of the Katophranes and the disaster looming within.
The Night Vault has opened, and now there's a flood of new ghosts pulled up from the depths of the gleaming nexus of arcane might and knowledge deep within the Desert of Bones. These ancient prisoners have been trapped for countless aeons in the Soulglass of the Night Vault, the prison wrought by the Katophranes. But who were the Katophranes? Well you can find out more about these ancient sorcerers who wanted to cheat death, in the lore segments featured below…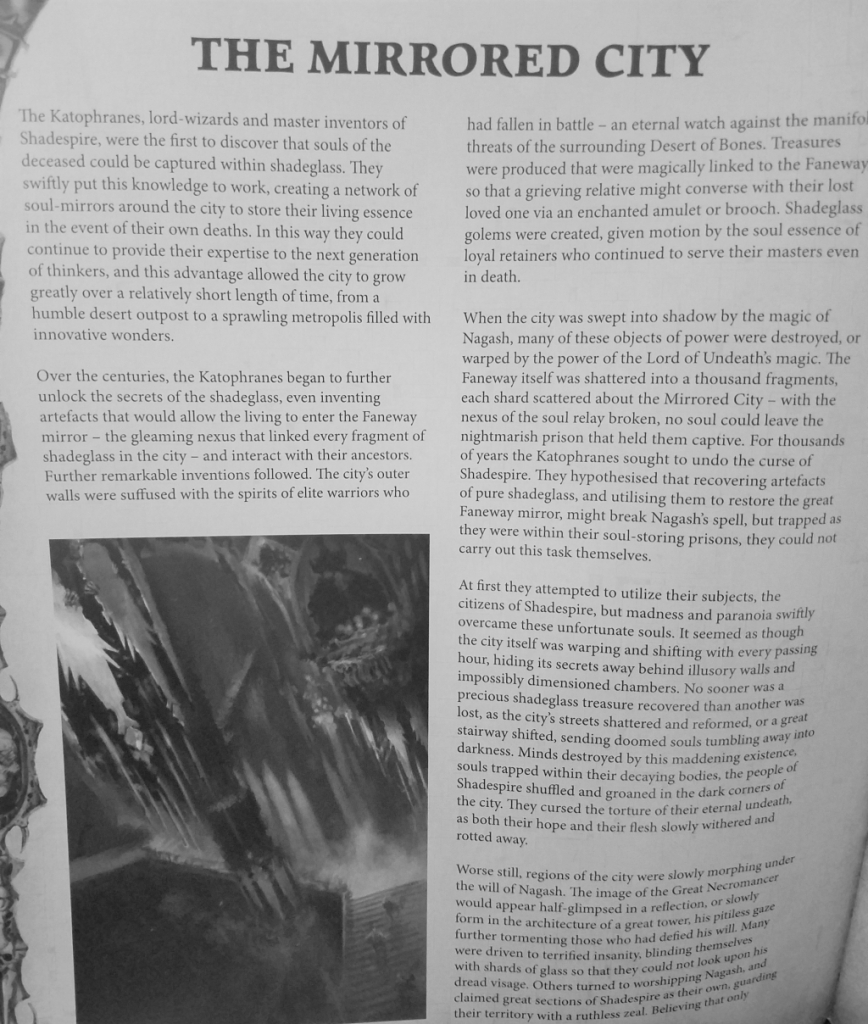 The Katophranes, it seems, were sages and sorcerers who discovered that you can bind spirits to soulglass, giving them the chance to pass on their knowledge and engineering and necromantic practices to the next generation of mages, accounting for the city's rapid growth and prosperity before Nagash got his bony hands all over it.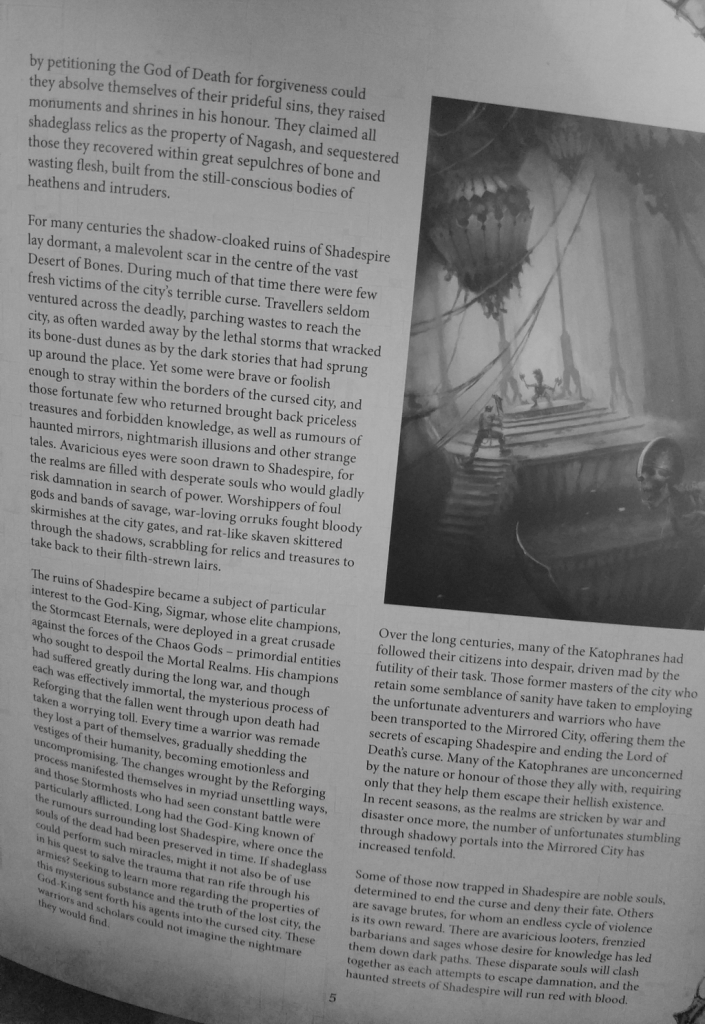 Part two of this lore section deals with the fallout of the Necroquake, which is the big event of the day in anything Age of Sigmar. You'll find that the Necroquake, with its magic altering powers, has helped awaken the remaining Katophranes from their torpor Nagash himself has taken to modifying the spirit stuff that makes up the ghostly forms of the prisoners trapped deep within. Now arming them with a twisted semblance of 'life' and granting them an increased hatred for the living, Nagash has created the perfect terror troops.
Of course it seems that some of the Katophranes are not quite as dormant or docile as they seemed. Though many have been driven mad by the unending nightmare they face in Shadespire, those that cling to their minds are plotting an escape, making use of the countless adventurers contained within to try and find a way to break Nagash's power.
Will they succeed? Will they end up in an even more ironic fate? Only time–and Nagash can say.