D&D: Add A Rumor To The Barrier Peaks

Dungeons & Dragons is getting ready to design their next big project for Extra Life–and they're asking for your contributions. What will you say about the Barrier Peaks?
The Barrier Peaks are one of the more renowned locations in the annals of D&D history. These mountains, which lie within the Duchy of Geoff are home to caverns where monsters dwell. Of course, the Barrier Peaks are most famed for an expedition which took adventurers to the heart of the source behind these monsters, where strange and wondrous treasures lay in wait.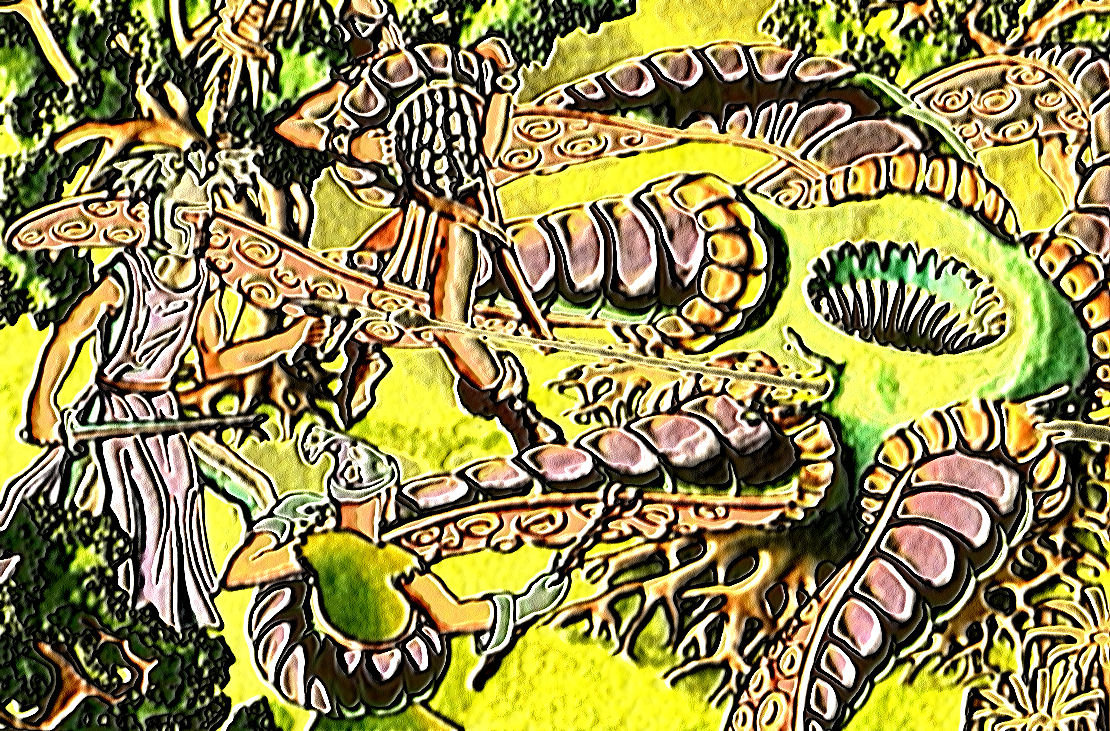 Alien beasts with writhing tentacles and strange machines lie in store, for it turns out that the mysterious cavern that the adventurers came to explore is not a cavern at all, but rather the entrance to a downed space craft.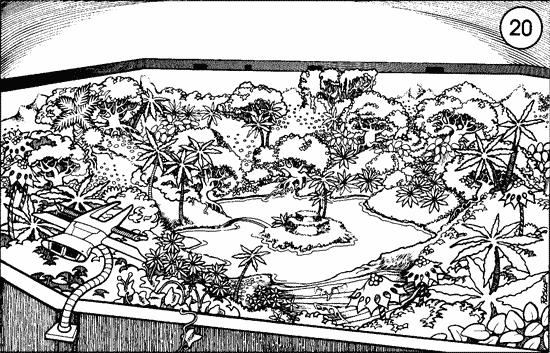 And though the original crew of the ship has been slain, succumbed to a virus that left the ship inoperable, there are many robots and other things still functioning within the metal corridors of the downed craft nestled in the Barrier Peaks.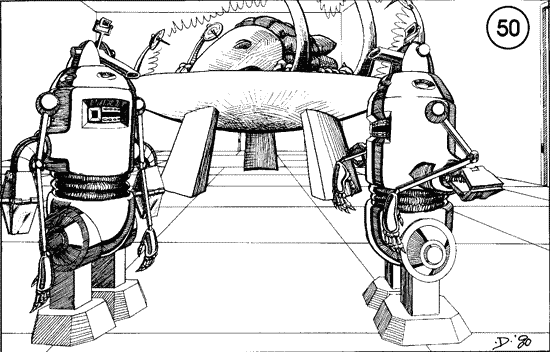 Expedition to Barrier Peaks was a fun adventure, ranked as one of the greatest of all times–mixing Sci-Fi and Fantasy pretty firmly, it was hailed as a delight by players at the time. And it was a great way to introduce early players to Metamorphosis Alpha.
Flash forward to today, when Wizards of the Coast is preparing to revisit the Barrier Peaks. Only this time who knows what might be found there? That's where you come in. As part of their drive to create a DMs Guild Adventure that benefits the Extra Life Charity, the folks at D&D are looking for your help.
via Wizards of the Coast
Extra Life is a charity organization D&D has been happy to be involved with since 2013, where gamers stream themselves playing together with the express purpose of driving donations to the Children's Hospitals Network. Last year, the D&D team added several projects to the DMs Guild in support of Extra Life. Now for 2018, we're working on a special Dragon+ adventure scenario for the DMs Guild, which takes place in the Barrier Peaks.

And for this, we'd love your help!

Subscribe to our newsletter!

Get Tabletop, RPG & Pop Culture news delivered directly to your inbox.

In prior community polls, we've asked for your thoughts on elemental trinkets, things carried in a giant's bag, and unusual lich phylacteries. This time, we're asking for rumors regarding the famed Barrier Peaks. Who can say what's true or false, but what strange rumors circulate around local taverns about these mysterious mountains (in 150 words or less)?

We'll comb through the list, and present some of our favorites in a future component of Dragon+.
You can submit your rumors below. So do that today and become a part of D&D history!
And of course, Happy Adventuring!