Dungeon Mayhem Brings Competitiveness To The Crawl

Dungeon Mayhem is a Dungeon Crawl card game that pits a party of four players against a perilous threat that surpasses even a dungeon full of traps and treasures. If these heroes want to claim the rewards, they'll have to face the deadliest threat–the other members of the party.
Dungeon Mayhem is a game of heroes and dungeons–a game where you and three other party members compete to be the last adventurer standing. Who will it be? Will it be Azzan the mystic? Lia the Radiant? Oriax the Clever?  Suthas the Skullcrusher? There's only one way to find out.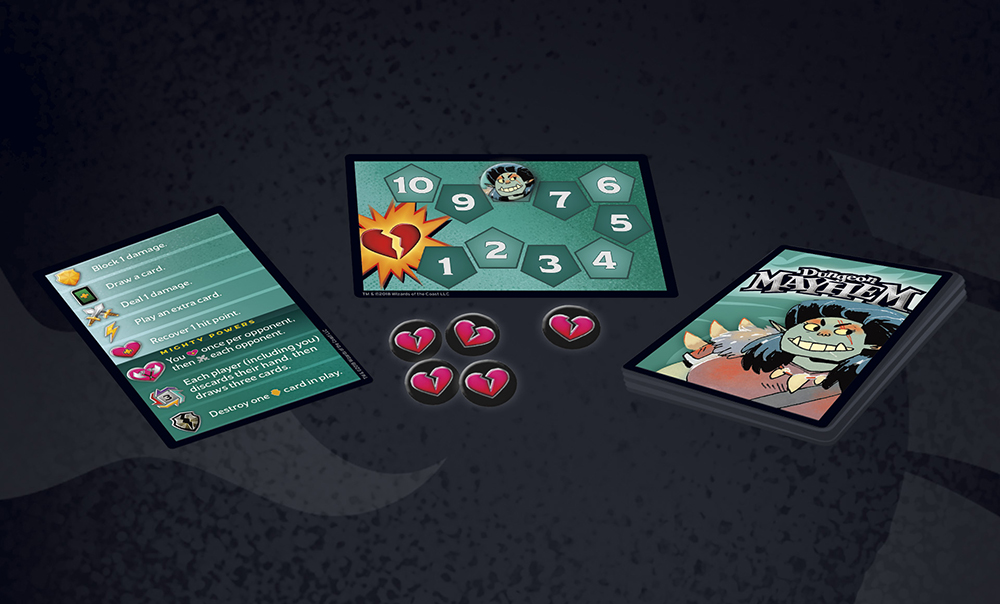 And that's by stepping into the dungeon, choosing the right mix of cards, and utterly devastating your foes fellow adventurers who should really know better than to get in your way while you're busy looting.
via Wizards of the Coast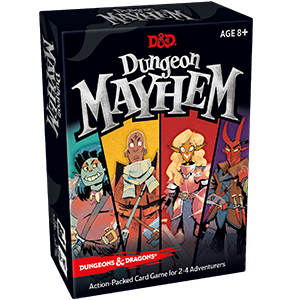 In this action-packed Dungeons & Dragons card game, you win by being the last adventurer standing.

Play as one of four brave, quirky characters—Barbarian, Paladin, Rogue, or Wizard—battling it out in a dungeon full of treasure! With magic missiles flinging, dual daggers slinging, and spiked shields dinging, it's up to you to prove your adventurer has the guts to bring home the glory!

Illustrations created by Kyle Ferrin in the four decks of cards represent Sutha the Skullcrusher (barbarian), Azzan the Mystic (wizard), Lia the Radiant (paladin), and Oriax the Clever (rogue). Pick one of these characters and play their mighty power cards such as Azzan's Vampiric Touch to swap hit points with an opponent or Sutha's Whirling Axes to heal yourself while dealing crushing damage to the rest of the party.
I'd say happy adventuring here, normally, but it seems counterintuitive here. So maybe just like have a good time trying to axe your friends for fun and profit!