Geekery: 'Anna & the Apocalypse' Dances into Theaters this Winter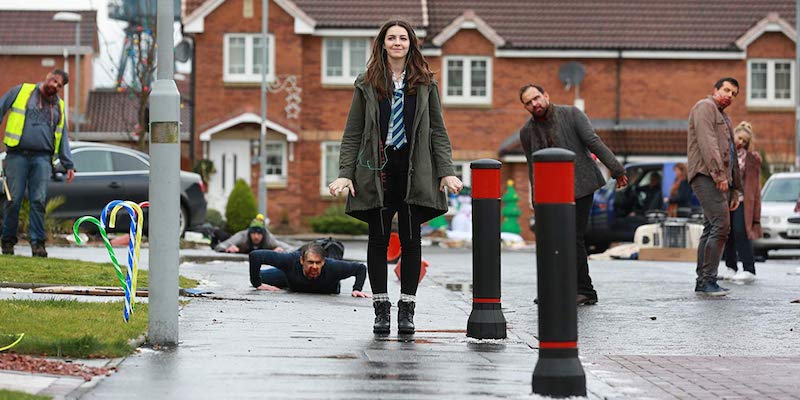 Halloween is coming up, so it's time to announce all of this year's winter holiday movies. Check out this teen comedy musical set during Christmastime with plenty of zombies and gore. Wait… what?

Director John McPhail has made what is bound to become a cult holiday classic. Move over A Christmas Story, the zombies are here. Santa isn't visiting this small town this Christmas season, but an outbreak of the undead are. In this genre-mashing holiday movie Anna (Elle Hunt) and her friends have to fight for survival while singing their hearts out. Yep. It's a musical.
It debuted at Fantastic Fest last year, and has been racking up positive reviews on the festival circuit. If you're into a heap of absurdity and goofiness with your horror, this one is definitely for you.
Anna and the Apocalypse hits theaters this Christmas season.