Geekery: 'F*ck You All – The Uwe Boll Story' Examines the Hated Director's Life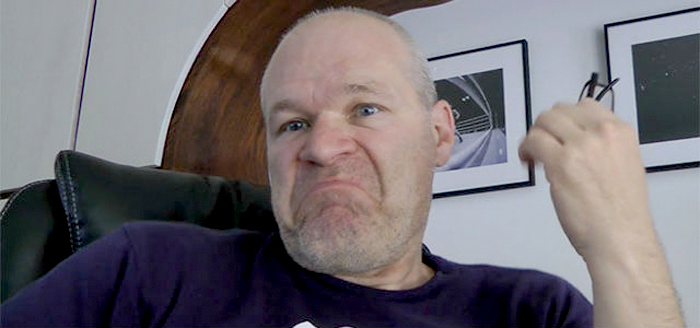 The prolific, and much maligned, Boll retired from directing in 2016. His catalogue includes some of the worst movies ever made – none of them earn over 45% on Rotten Tomatoes. The most notable is the Bloodrayne trilogy, which starts with a half blood vampire discovering her roots in 18th century Romania, time shifts to the wild west with a blood sucking Billy the Kid, and ends with her fighting Nazi vampires. Boll managed to bring some big names for the first installment – Ben Kingsley, Michelle Rodriguez, Michael Madsen, and Billy Zane signs up for the $20 million project. It made $1.2 million globally. The next installments were both direct to video/digital.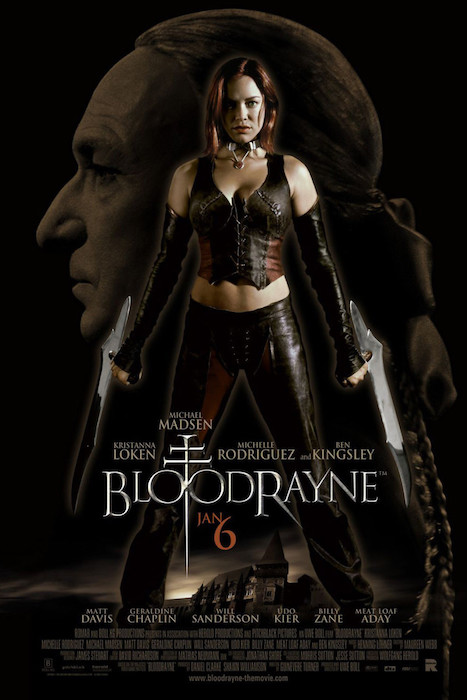 Boll terrorized his actors on set, told his crew how to do their jobs constantly, and literally fought his critics in the boxing ring. He earned a reputation as a short tempered, violent, and uncompromising filmmaker. Multiple petitions were made to convince him to quit working, many reaching hundreds of thousands of digital signatures. He was YouTube fodder for years. By the end of his career in movies he ended up gaining more attention and fame because of his attitude than any project he ever made.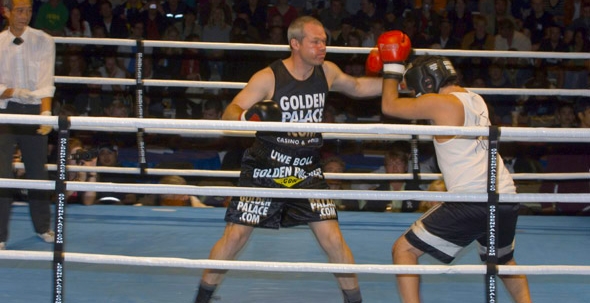 He made 32 feature films before retiring in 2016, and has since opened a successful high end restaurant. Many, inside and outside of the film industry, were happy to hear about his retirement. He's been pretty quiet, that is, until documentary director Sean Patrick Shaul put a camera in front of him last year – along with a lot of folks he worked with.
A release date hasn't been shared for the documentary – but I'm betting it'll show up on streaming and VOD services in the near future. This is an ideal title for Netflix. Note: the trailer is just as vulgar as the movie's title.