Geekery: First Official Look at Brie Larson as Captain Marvel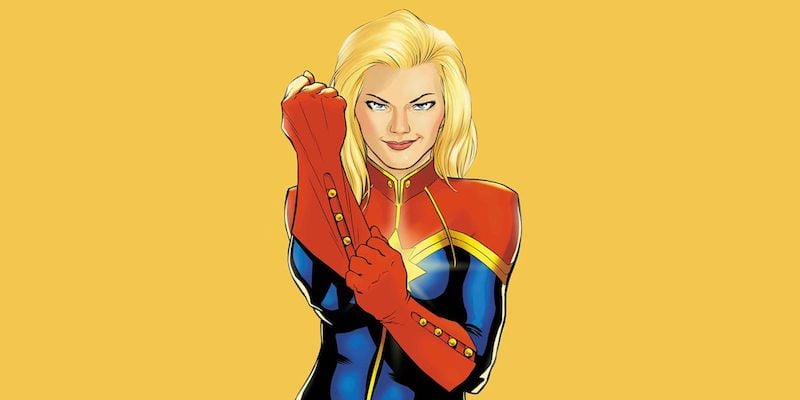 Marvel has revealed Captain Marvel in her blue, gold, and red glory – and she looks great. Also in the latest photos: Jude Law as the mysterious leader of Starforce and some familiar Kree warriors.

According to the magazine we drop into the story after Danvers has gotten her powers, and we'll be joining her as she ventures to space to join the Starforce, a Kree super team pulled directly from the pages of Marvels' comic books. She ends her time with them to return to Earth to fight some familiar pointy eared villains.
There are some familiar faces from the MCU in the latest pics. On Kree – Djimon Hounsou and Lee Pace are reprising their roles from Guardians of the Galaxy. Back on Earth Samuel L. Jackson and Clark Gregg will be joining the group of actors de-aged by ILM – the movie is taking audiences back to the early 1990s to tell Carol Danvers' origin story. You can check out all of the new pics in this month's issue of EW.