Geekery: Laurie Strode Isn't Backing Down in New 'Halloween' Trailer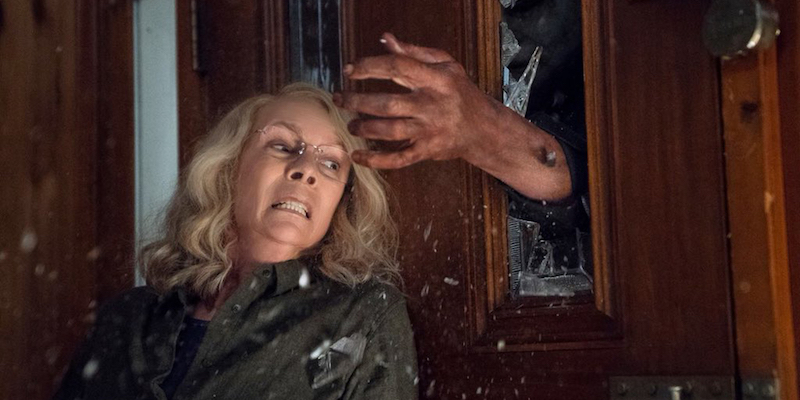 David Gordon Green's continuation of the classic horror franchise pits its surviving heroine against its terrifying, iconic monster once again – and she's determined to take Michael Meyers out for good.

The cast is lead by Jamie Lee Curtis, and Nick Castle is returning (he was The Shape in the 1978 movie) to the franchise as Michael. Joining in are Judy Greer and Andi Matichak as Laurie's daughter and granddaughter. Debra Hill (producer on the original, also worked on Escape for New York and The Fog) and Danny McBride worked on the screen play, so I'm expecting a good dose of retro feel and some fun one liners amongst the blood splatter.
The story: A group of documentarians arrive at Smith's Grove Sanatarium to explore the killer's history for a new movie, but it doesn't turn out as planned. Michael escapes to terrorize Haddonfield once again. His goal: getting revenge on Laurie Strode – raising his overall body count along the way, of course. But, Laurie isn't about to make this easy. She's been preparing for years for this.
The latest trailer looks at both sides of this epic fight.
Halloween hits theaters October 19