Kings of War: Vanguard – Change is Coming to Mantica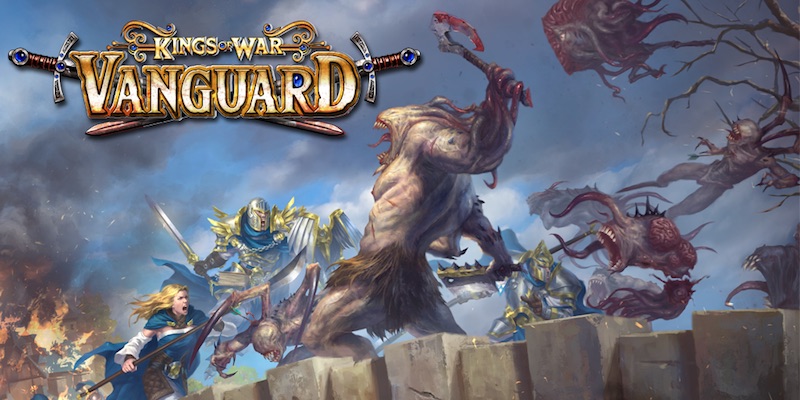 The scouting parties of the Vanguard love to be in the middle of all the action, in the most dangerous parts of the battle. The Vanguard are tasked with taking down enemy camps, stealing their supplies, and gathering information. They are the Special Ops of the fantasy world. Pre-orders for these special operatives will be live at 4pm BST/11am ET today. Take a look at the newest skirmish game from Mantic…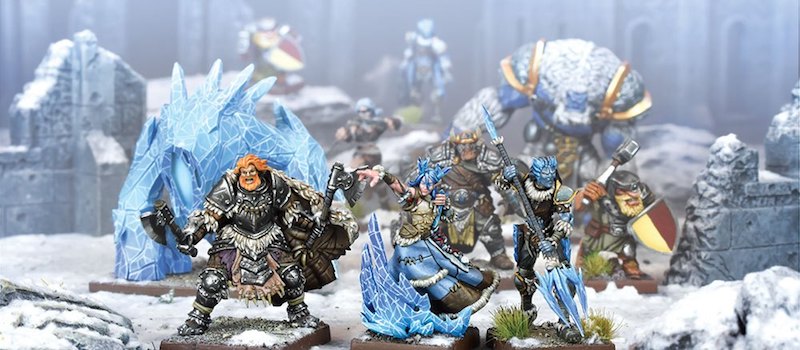 If you've always loved fantasy – and Kings of War looks so good – but the thought of painting 100+ models has just been too much… then Kings of War: Vanguard is the thing for you! Warbands are made up of just 10 miniatures or so, which means you can get up and running lightning fast! The rules are designed to get you battling it out in no time, but there are plenty of hidden tactics and synergies for you to uncover as your warband grows…
And because we are such nice guys (and to help you get started with Vanguard), we're going to have not 1, but 2 special rulebook offers. There's a try before you buy, and a special on the 160-page hardback rulebook until launch, so please don't miss out when pre-orders go live on Monday.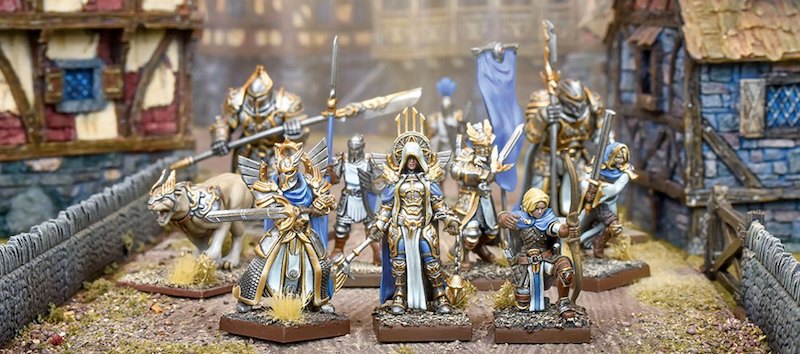 We've designed Vanguard to be played as one-off games, but for those who want to go a little deeper, you can also play through an action-packed campaign. You're able to create your company of elites (and a few grunts!), assign them special roles, equip them with the best items and then head into the danger zone!
There are 28 pages of detailed campaign rules in the rulebook, so as your fighters gain experience, they'll learn new, more powerful abilities and become your warband, with your story. We've been busy creating our own warbands here at Mantic. From next week you'll be able to read about the progression of our warbands in a series of blogs (the tale of the 47 gamers).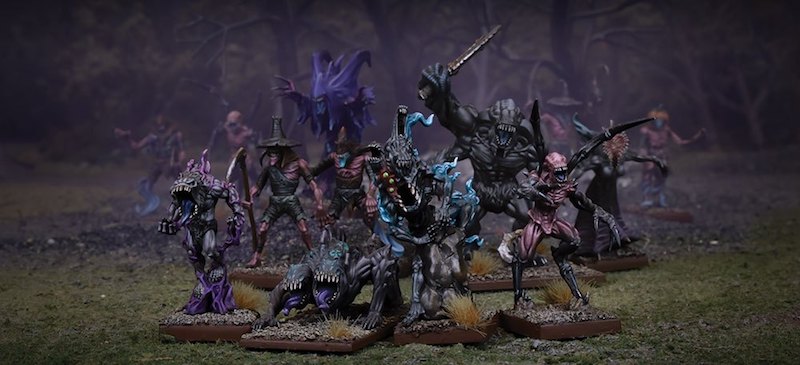 Vanguard and Kings of War complement each other and harmoniously work together. Allthe 12 missions in the Vanguard rulebook have optional hooks with Kings of War, so your Vanguard skirmishes can have implications in your larger battles. Not only that but Vanguard is helping us create entirelynew units and heroes for Kings of War that will be introduced via the annual Clash of Kings supplement. So, the bigger Vanguard gets, the bigger KoW becomes too! Oh, and the models are all compatible – so if you just fancy some new heroes for your KoW army then Vanguard releases have you covered.
Subscribe to our newsletter!
Get Tabletop, RPG & Pop Culture news delivered directly to your inbox.
Vanguard has helped us create the biggest miniature we've ever produced: the plastic fantasy giant! Although this mountain of a model is officially released in January, we'll have limited numbers available for the Vanguard launch too. Pre-orders go live at 4pm (BST) on Monday and we're expecting this whopper to sell FAST!