Medieval Board Game Discovered in Secret Passage Under Russian Castle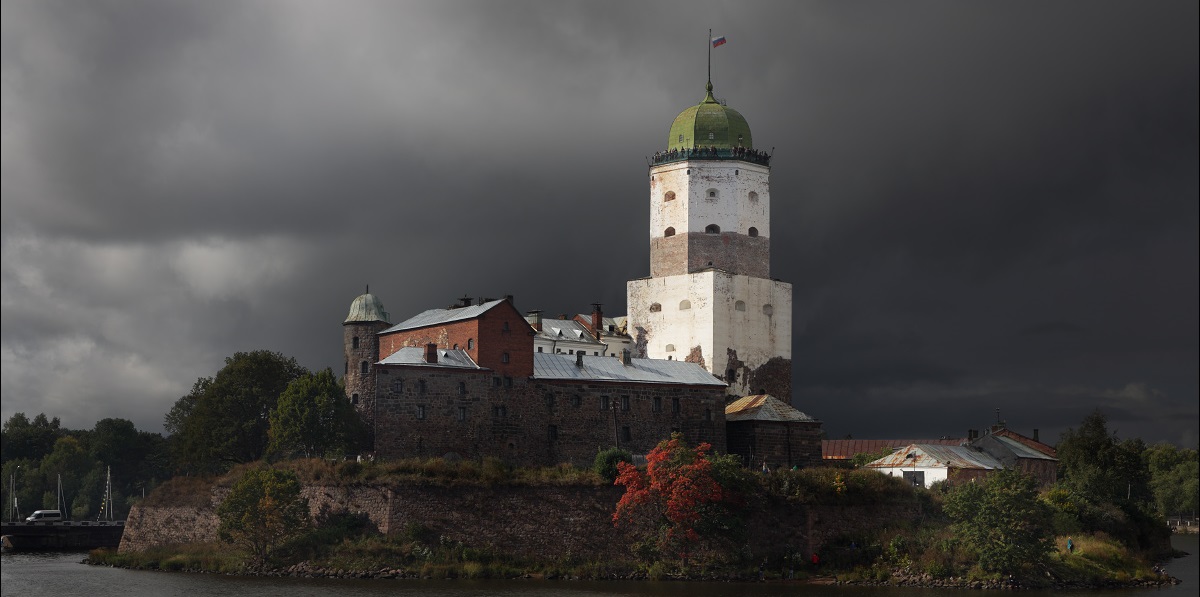 It's no secret that people have been playing board games for millennia. What IS secret is the passage in which archeologists found a clay slab carved with the ancient game of Mill.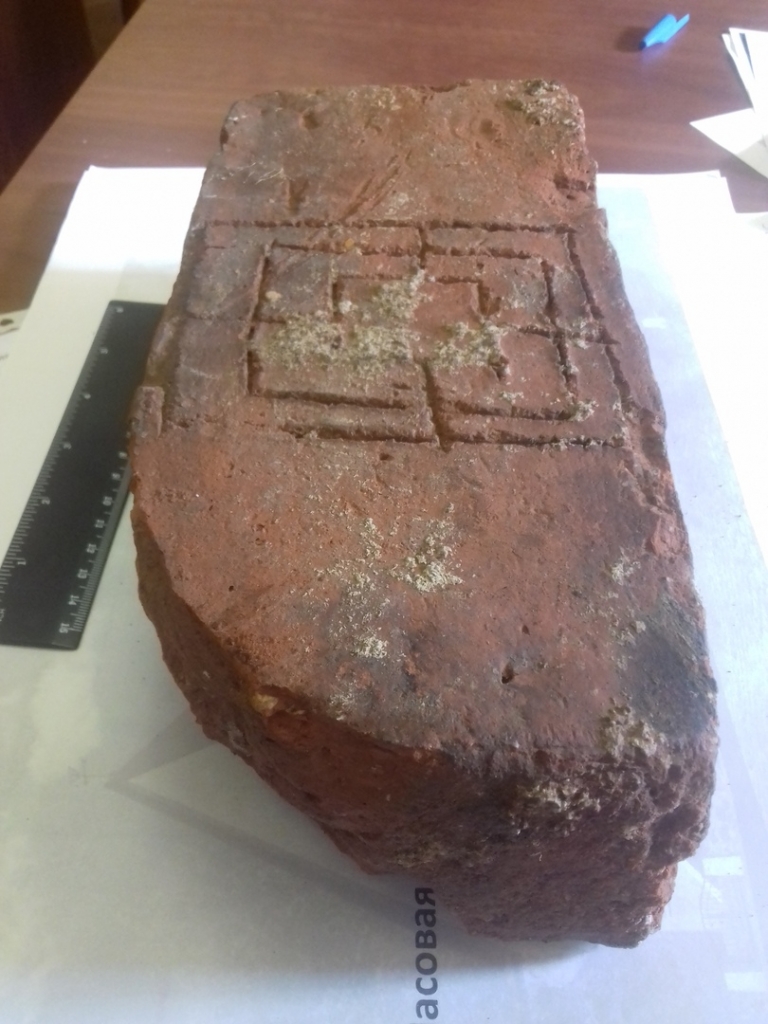 The Discovery
The slab was found in Vyborg Castle, a 13th Century castle located near Vyborg, which is a town near the Finnish border. The Vyborg Museum Reserve announced last month they were excavating this secret passage. Before you get too excited, the post is in Russian. If you don't know Russian, not a problem. Here are the highlights brought to you by Google Translate:
The dream of more than one generation of city residents has come true. Archaeologists have begun to study the "secret passage" between the castle and the city. Vyborg archaeological expedition IHMC RAS ​​laid an excavation on the southern shaft of the Vyborg Castle.

Archaeologists are not the first time to pay attention to one of the most mysterious objects of the Castle Island. As early as 1935, archaeological excavations were made, recorded by the first keeper of Vyborg antiquities – the architect Otto Iivari Meurman.

Just recently, the museum's scientists managed to make copies of drawings and photographs of excavations from 83 years ago at the Museum Office of Finland and the Provincial Archives in Mikkeli. Then, after the opening over the tower of the "Secret passage", a reinforced concrete ceiling was built with the entrance of the concrete rings stacked on top of each other.
So seems like knowledge of this passage has been known for some time, but only recently have they begun really digging it out. And one such discovery is why we are talking about to here today.
Earlier this month, archeologists found a clay slab within the secret passage.
Perhaps, at the moment the most intriguing finding of archaeologists in the field season. An ancient local brick was discovered during the work on the territory of the Secret House. On one side is a field for an ancient tavlei game, or a mill.
https://ru.m.wikipedia.org/wiki/Melnica_ (game)
It is likely that this was done before the brick was burned.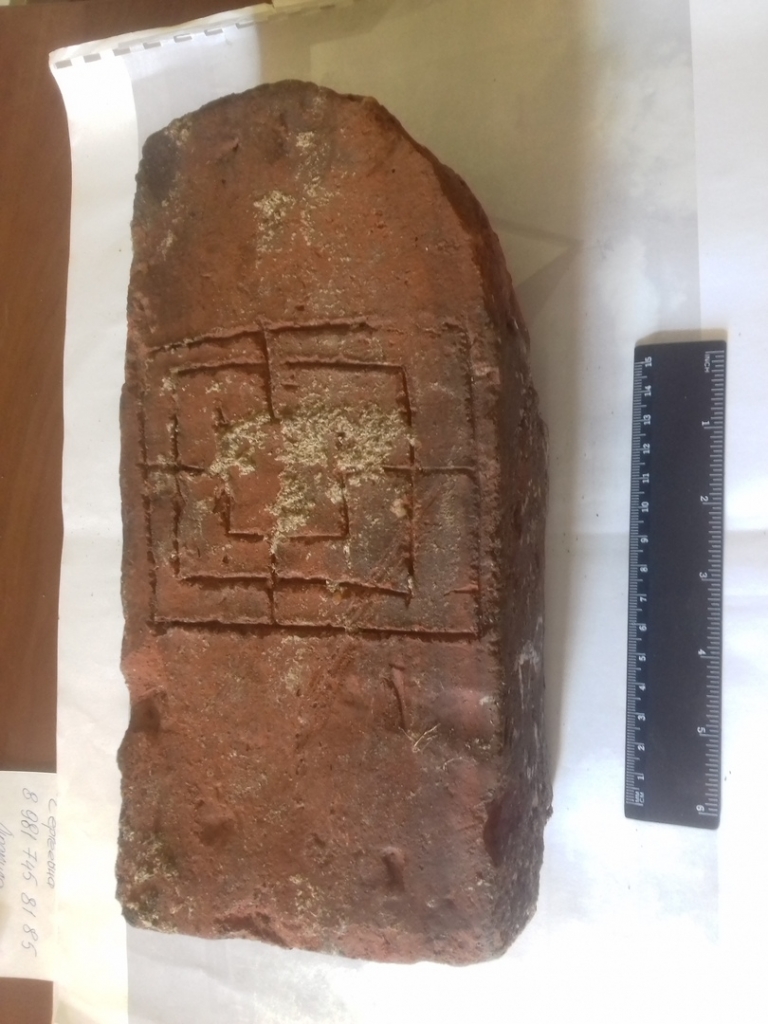 "Pictures are neat," I hear you saying. "But what I really want is a way to really interact with the slab myself."
Subscribe to our newsletter!
Get Tabletop, RPG & Pop Culture news delivered directly to your inbox.
Interactivity
You got it, friend! Thanks to technology, we can do that! The Vyborg Museum Reserve shared a link to an interactive 3D model you can play around with to your heart's content designed by the Institute of the History of Material Culture of the Russian Academy of Sciences.
If that weren't enough, they also shared another interactive 3D model for the passage itself!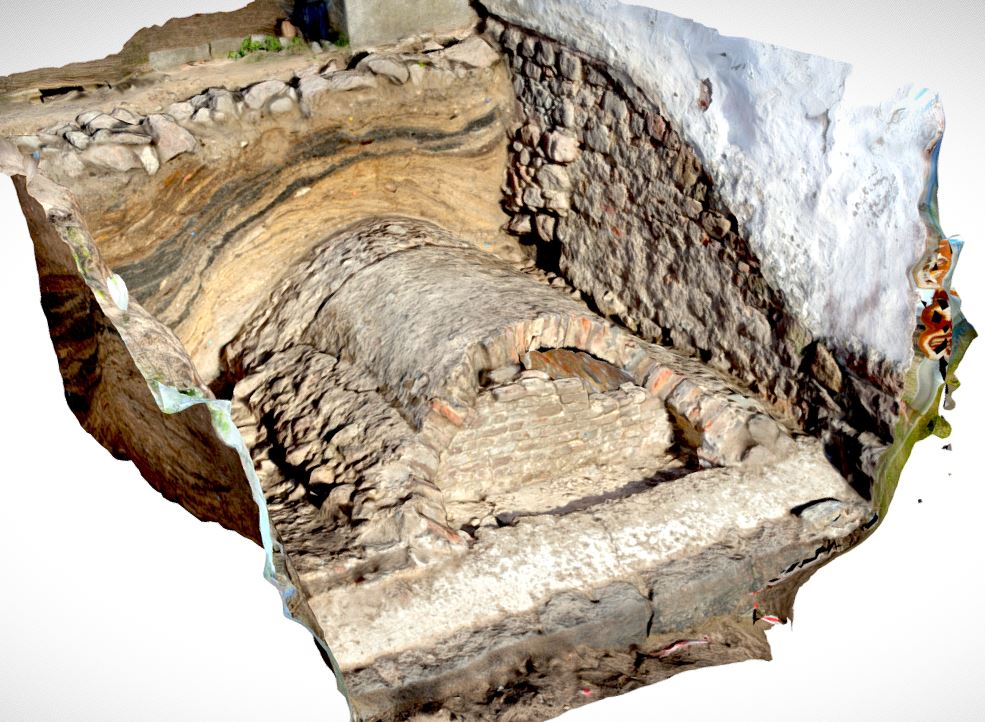 Okay, enough about the discovery, you're here for exciting board game review and analysis! What is this game?! How does it play?! Let's find out!
Mill
The game itself is Mill, or Nine Men's Morris or Cowboy Checkers. To begin this 2 player game, players alternate placing their tokens on any of the corners or intersections of the board. If any play can place 3 of their pieces in a straight line, or 'Mill', they may remove one of their opponent's pieces from the board and from the game. Once each player has placed all nine of their pieces, they continue alternating turns, but moving pieces in a Checkers like fashion, instead of placing new ones. Similarly, the goal is to create Mills in order to remove your opponent's pieces. Once a player has only 2 pieces remaining, or can make no legals moves, the game is over and they lose.
Mill was a very popular game, back in the day. One of the earliest mentions of the game (or something similar) is from Ovid's Ars Amatoria. In Book III, which is dated 8 CE:
There is another game divided into as many parts as there are months in the year. A table has three pieces on either side; the winner must get all the pieces in a straight line. It is a bad thing for a woman not to know how to play, for love often comes into being during play.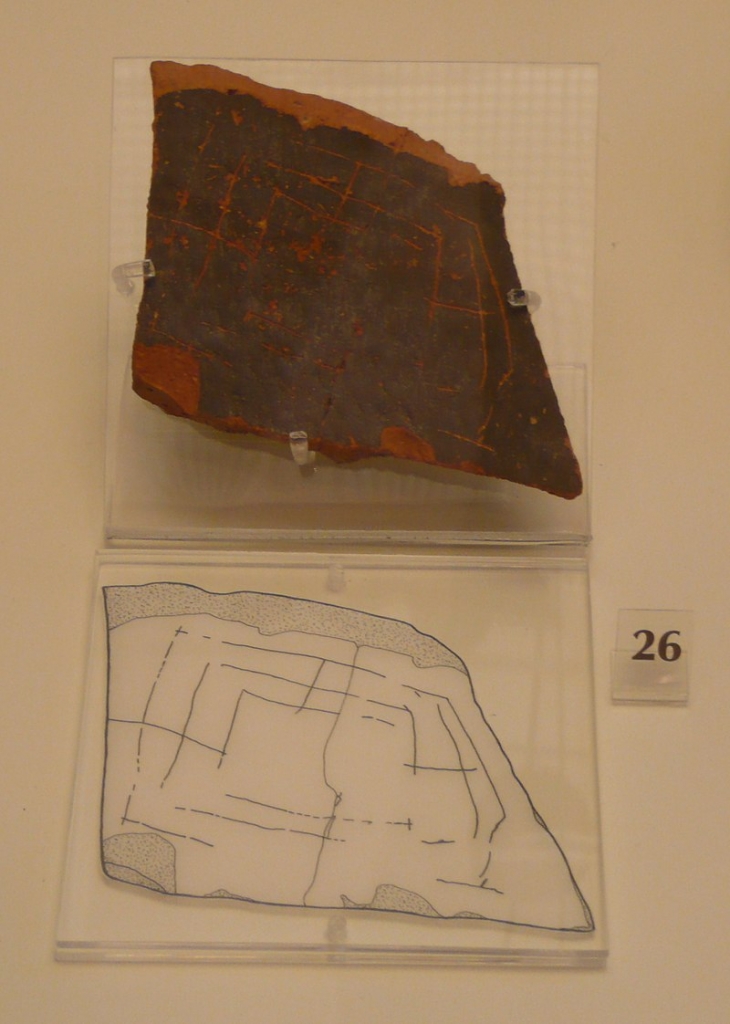 I wonder if whichever ancient Greek carved this, their friends tore into them for doing such a bad job with the carving.
Even Ovid knew the allure and romance of board gaming. There are also evidence of the game being played in India around 9th-10th Century and it was popular in Mideval England, with carvings of the board found in some English Cathedrals. Even our good friend Billy Shakes mentions the game in the unabridged A Midsummer Night's Dream when Titania says in Act II, Scene I: "The nine men's morris is filled up with mud".
Final Thoughts
This is all pretty exciting and it's super interesting to be able to follow along with the discoveries and I'm curious to see what else they will find down there in that recently unearthed ancient secret passage. If I knew anything about foreshadowing in the horror genre, I'd be worried. Fortunately, I skipped high school Literature class. Speaking of, whatever happened to that mummy juice?
That's all for today!
They think the secret passage might go all the way from the castle to somewhere in Vyborg. So…. that's amazing.
Featured image courtesy of Petr Ushanov.