Sandpoint, like many towns in Pathfinder, has seen some tough times. And since it was introduced back in 2007, Sandpoint has been a key feature of many a Pathfinder adventure–now it's a campaign setting in its own right. Come check out: Sandpoint, Light of the Lost Coast.
That's right, as Pathfinder 2.0 settles in for the end of the first half of its open beta testing, Paizo is taking us back to the beginning. We're seeing the Rise of the Runelords–a continuation of the very first Adventure Path that put them on the map, and accompanying that is the latest Campaign Setting book for Pathfinder, Sandpoint, Light of the Lost Coast, which takes place in one of the very first cities introduced in Pathfinder.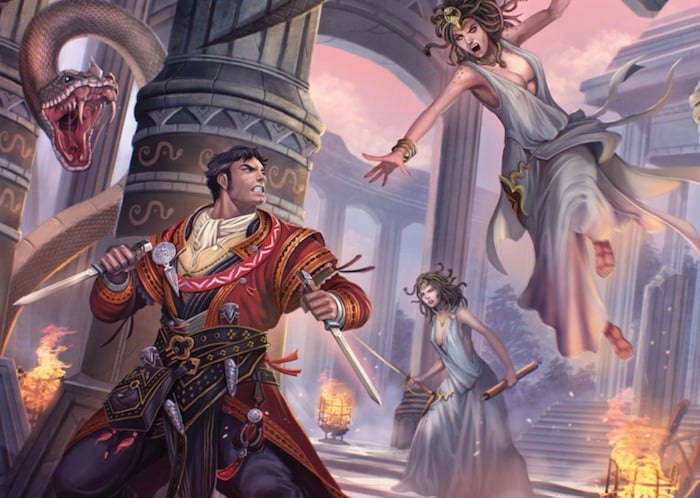 Step into the history of Pathfinder and see how your characters will drive the Runelords from the peaceful (not exactly), sleepy (definitely not), and above all else quiet (well in between major attacks) little town of Sandpoint. A great place to start a campaign, or even to take centerstage as countless adventurers and other miscreants meander through, looking for the next step of their journey.
via Paizo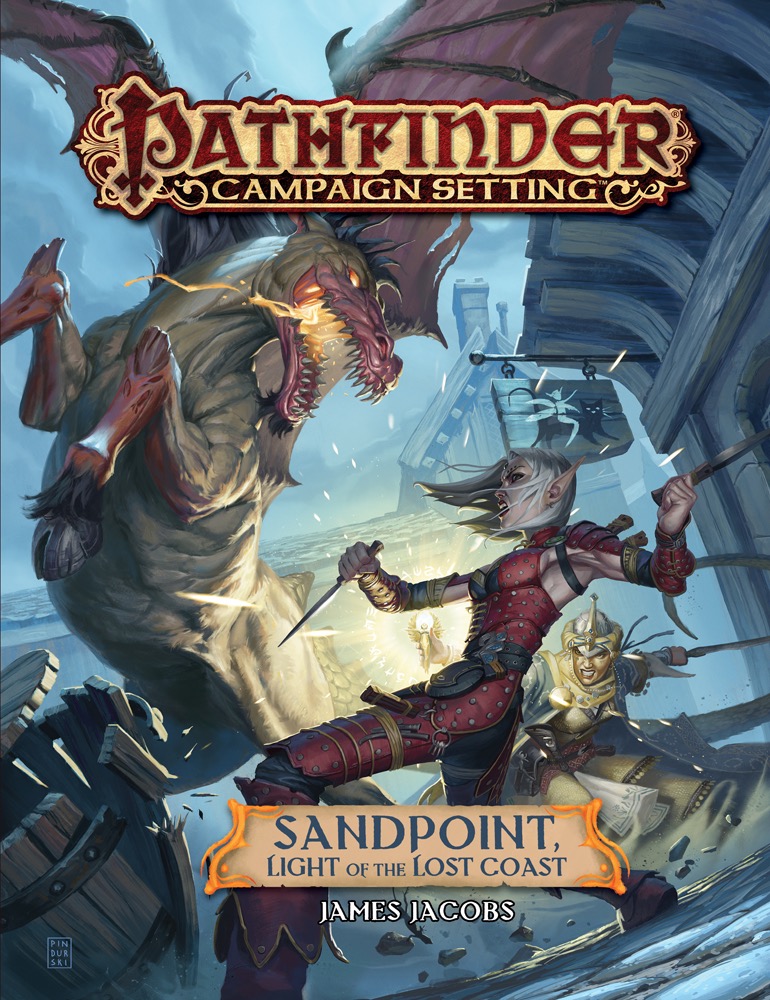 Welcome to Sandpoint

The town of Sandpoint has been through a lot, whether it's goblin raids, dragon attacks, or crazed killers stalking the night. In Pathfinder Campaign Setting: Sandpoint, Light of the Lost Coast, this fan-favorite town is presented in rich and vibrant detail, including full stat blocks for the region's important NPCs, dozens of quests, and expanded information on every major location in the town and the hinterlands beyond. Sandpoint, Light of the Lost Coast also includes a double-sided, pull-out poster map of Sandpoint and the surrounding area, a region that has featured prominently in Pathfinder since the campaign setting's birth in 2007, including in the best-selling Pathfinder RPG Beginner Box and iconic Adventure Paths like the Rise of the Runelords. This oversized, 96-page campaign setting book is a guide to creating your very own campaign in Pathfinder's most popular town!
Happy Adventuring!