Tabletop Podcast Review: September 16th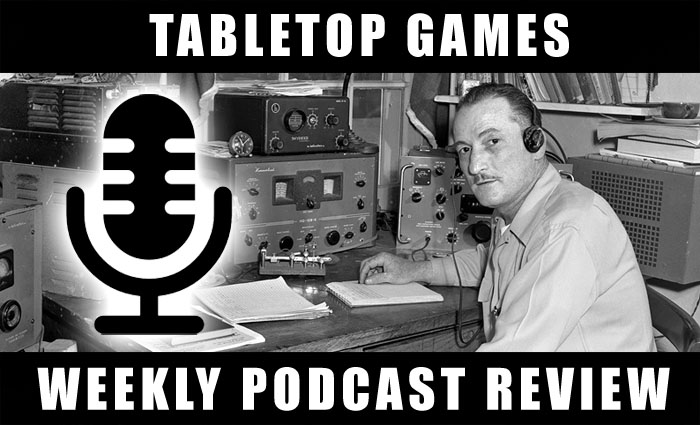 Hey everyone, Adam here for another week of tabletop podcast reviews! Nova Open, Pre FAQ jitters, & more!
Hey all, Adam here, from TFG Radio, for this week's reviews!  A lot of post Nova talk, a podcast makes an appearance, a lot of pre FAQ jitters, and more! So, let's get on with the reviews!
Scholarly Warrior Episode 4 – An interesting look at Samurai Women. Very good info for those looking to create something different for their samurai scenarios.
Beast Coast Episode 3 – After a five month hiatus, another episode is released. Thia episode features talk with the NOVA Open winner, Andrew Gonyo, and the Head Judge, Phil Rodokanakis.
Best in Faction – Their latest episode features an interview with the winner of the NOVA Open, Andrew Gonyo.
Signals from the Frontline – Always a good listen for news and rumors on 40K
Also Out This Week
40K Badcast Bonus Episode (40K)
Back to the Warp (40K)
Battle Driven Season 3 Episode 20 (Warmachine)
Best General Episode 41 (40K)
Blight Bringers Episode 15 (Warmachine)
Both Down Episode 84 (Blood Bowl)
Subscribe to our newsletter!
Get Tabletop, RPG & Pop Culture news delivered directly to your inbox.
Canhammer Episode 135 (40K)
Chain Attack Season 2 Episode 117 (Warmachine)
Chapter Tactics Episode 81 (40K)
Combatphase Episode 257 (40K)
Combined Arms Episode 16 (General)
Combosmite Episode 204 (Warmachine)
Crippled Systems Episode 249 (Warmachine)
Exterminatus Episode 55 (40K)
Facing the Grey Tide Episode 73 (40K)
Favoured of Chaos Episode 14 (40K)
Flying Monkey Episode 41 (40K)
Forge the Narrative Episode 253 (40K)
Fully Boosted Episode 92 (Warmachine)
GCPD Episode 6 (Batman)
Hobby Night in Canada Episode 103 (General)
Honest Wargamer (AoS/40K)
Imperial Truth Episode 98 (30K)
Legends of the Painty Men Episode 7 (AoS)
Legion Outriders Episode 28 (SW:Legion)
Life After the Cover Save Episode 232 (40K)
Long War Episode 165 (40K)
Mayacast Episode 198 (Infinity)
Meeples & Miniatures Episode 251 (General)
MoM podcast Episode 348 (Warmachine)
Mynock Squadron Episode 137 (X-Wing)
Preferred Enemies Episode 180 (40K)
Radio Free Isstvan Episode 116 (30K)
Realm & Ruin Episode 14 (AoS/40K)
Rolling Bad Episode 53 (A0S)
Scholarly Warrior Episode 4 (Samurai)
Squad Tactica Episode 106 (40K:Kill Team)
swSTABcast Episode 10 (SW:Legion)
Triumvirate Episode 10 (40K)
Veteran Gamers Reenlisted Episode 57 (40K)
As always, check out our blog, at TFG Radio, and give the podcast a listen. We talk 40K mainly but delve into other game systems. This week we have Adam, Danny, and John on the show. Adam talks about his experience at the Nova Open, they talk about the GW reveals, and go off the rails into the world of Harry Potter!
Have a different opinion or did I miss one of your favorite podcasts? Post in the comments below or email me at [email protected] and let me know!