Tabletop Spotlight: Unstable Unicorns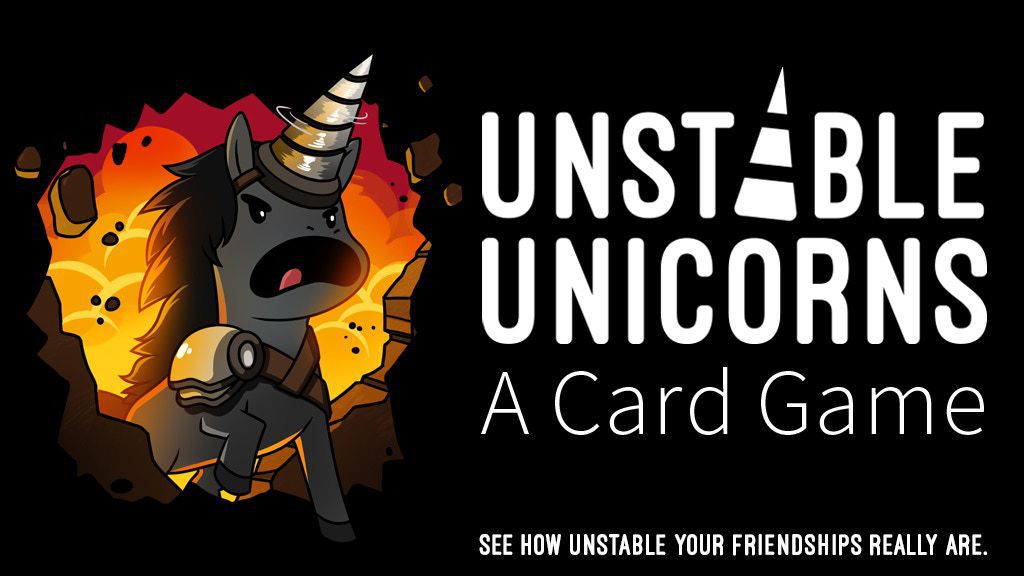 Adam and Chris take us through a fun, wild, and friendship-testing game of Unicorns and Magic and one of Kickstarter's top 50 most backed projects of all time!
Unstable Unicorns is a hand management card game with heavy take-that mechanics. The objective for all players is to be the first to build an army of 7 Unicorns, while everyone else is doing their absolute best to destroy them with everything they've got.
The gameplay is about as straightforward as you can get: Draw a card and Play a card. The fun and strategy of the game comes from the cards themselves.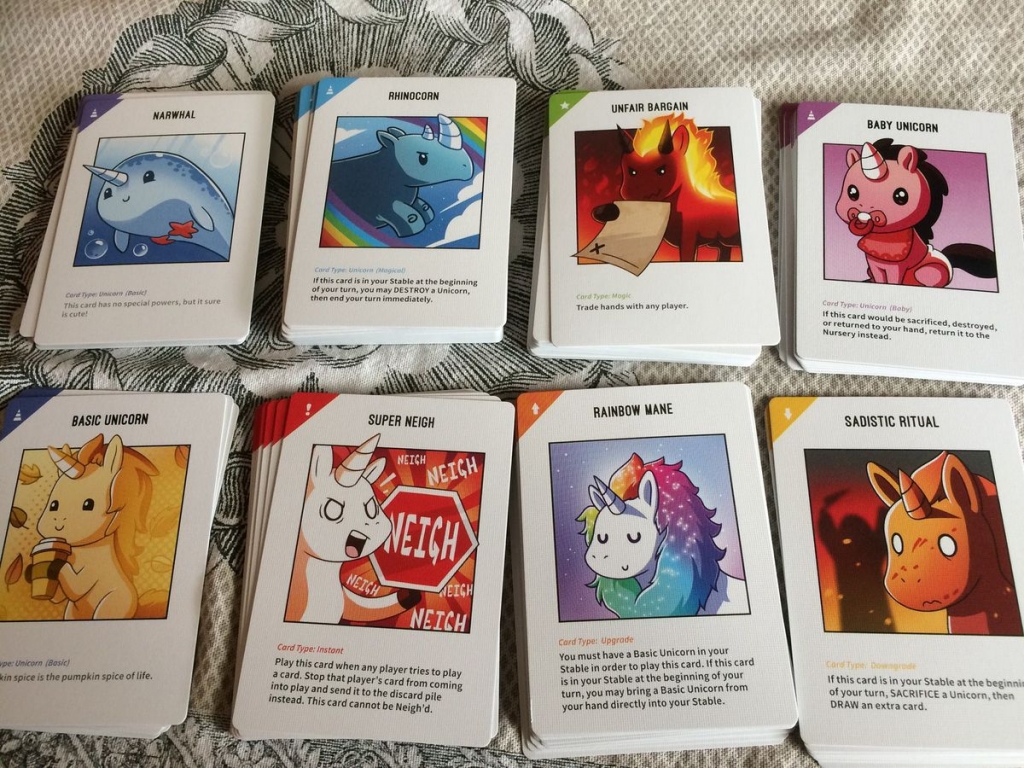 Each player has a Stable with their Unicorns and will play Upgrades and Downgrades to affect their own Unicorns and their opponents. Playing Magic and Instant cards have all manner of wild effects. Even Unicorns come in a variety of different types. Everyone starts with a Baby Unicorn, which can never be destroyed. If a Baby Unicorn would be destroyed, it is instead sent to the Nursery. Basic Unicorns have no inherent abilities, but make the the bulk of your Stable and Magical Unicorns come with some pretty wild powers.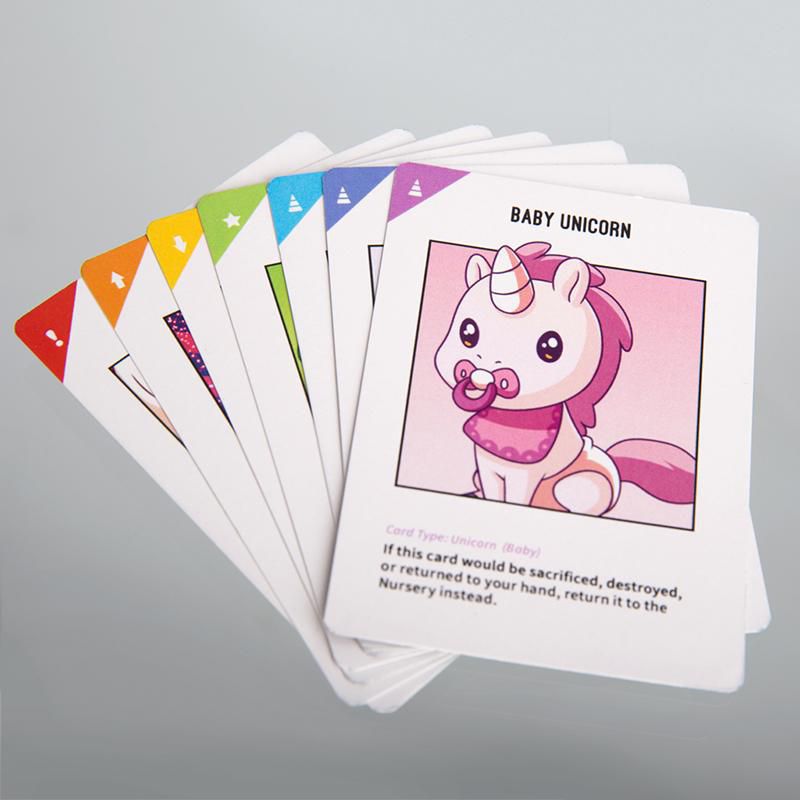 How could you even wanna hurt these li'l punums?
The game boasts that it'll "Test the stability of your friendship" so get ready to bask in the glorious frustrations of your friends every time you destroy one of their favorite Unicorns.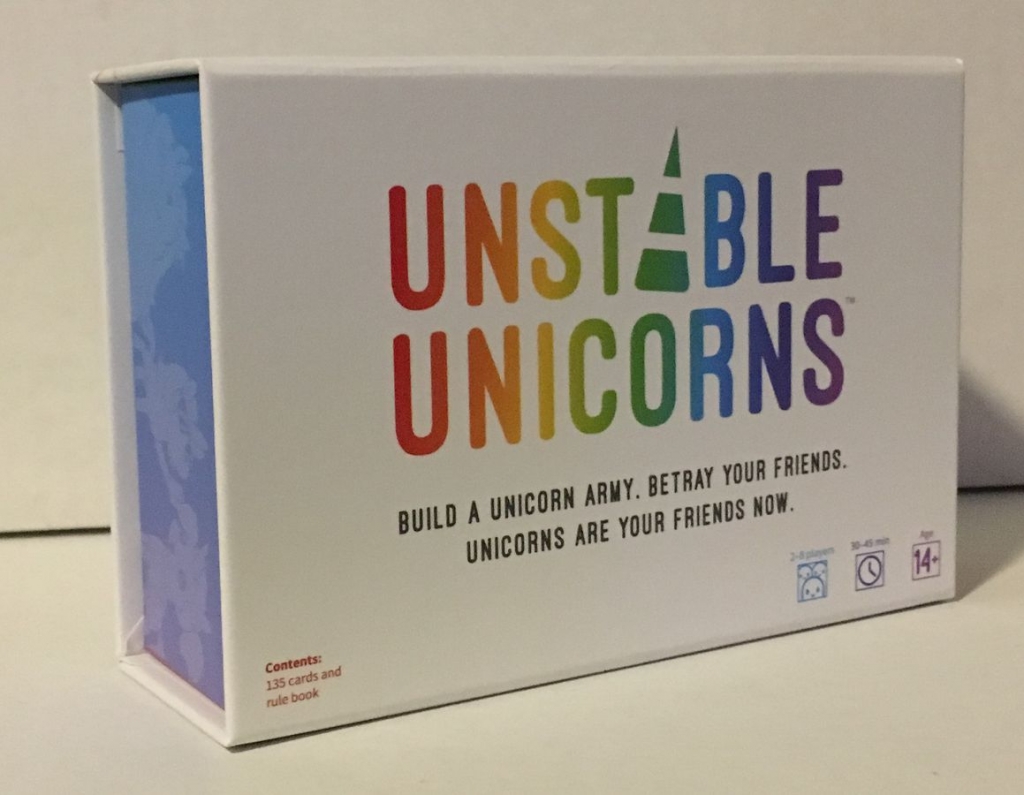 Unstable Unicorns is a strategic card game about everyone's two favorite things: Destruction and Unicorns.  Designed by the creator of TeeTurtle, Unstable Unicorns features a combination of stellar artwork and carefully calibrated gameplay for an infuriatingly magical experience.  Literally nobody has played this game yet (except for our team), but through a combination of unicorn trickery and blind faith, we raised over $1,800,000 on KickStarter to make Unstable Unicorns a reality!  But trust us, this game is f***ing awesome.  With rules for 2-8 players and 4 killer expansions, Unstable Unicorns will be your new game night go-to.
2 – 8 Players
30 – 45 Minutes
Ages 14+
Thanks for Watching!