ToyLand: Become a Karate Kid with this Official Kit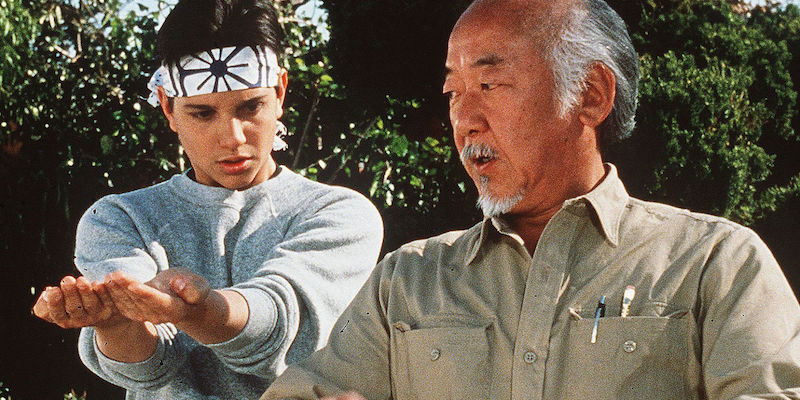 Fake being a Miyagi-Do Karate graduate with this kit from Icon Heroes. It contains everything you need with movie authentic detail. It's up to you to learn proper chopstick etiquette, how to properly wax a car, and the Crane Kick.
You can pre-order now from Icon Heroes, and you'll get your kit by the end of the year.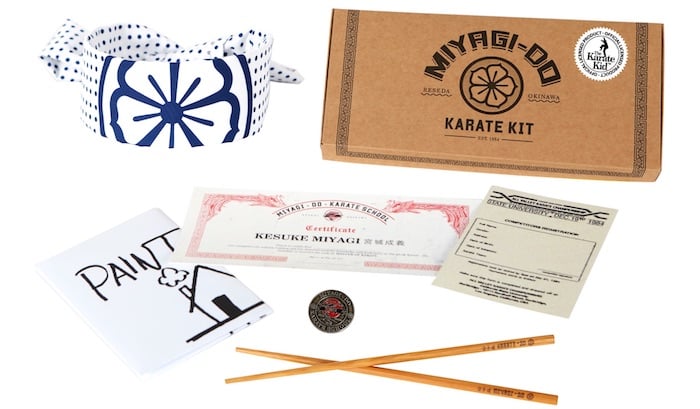 The Karate Kid Miyagi-Do Karate Kit – $24.99
Exclusive The Karate Kid KRAFT Packaging using a 1980's design
Exact replica of the Headband used in the movies
Custom Chopsticks with Miyagi-Do Karate logo printed on them
Registration form for the 1984 All Valley Karate Championship Tournament
Miyagi-Do Karate School exclusive Pin
Handwritten "Paint the house" note by Mr. Miyagi as seen in the movie
Certificate from Miyagi-Do Karate School