ToyLand: This Fig Killed Three Men in a Bar with a Pencil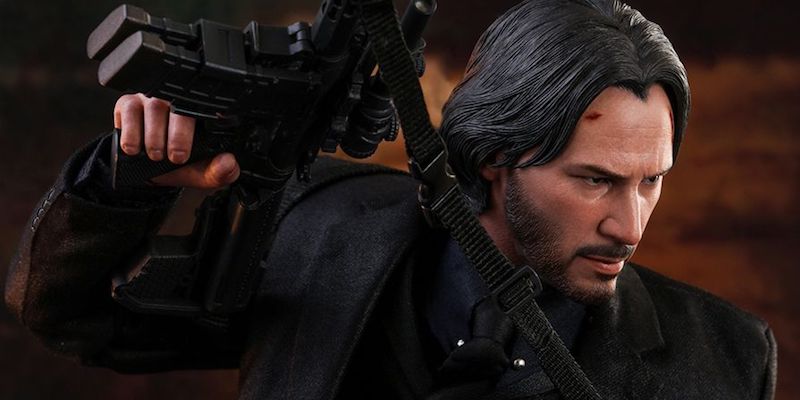 Does your collection need a cold hard assassin that just won't die? A weapons expert that can turn even the most common household object into a weapon? Your search has come to an end…

What sets this sixth scale fig apart for me is Wick's signature tailored suit – the three piece ensemble comes with a belt and socks.  two Blood Oath Markers, gold coins to pay his way through the underworld of assassins, and a custom designed stand for easy display. The package would not be complete without an array of weapons including pistols, rifles, a blade, and a pencil.
John Wick – $243.00
Approximately 31 cm (12 inches) tall
Body with over 30 points of articulations
10 pieces of interchangeable hands including:
2 pairs of gun holding hands
1 pair of knife holding hands
1 pair of relax hands
1 right fist
1 gesture left hand
Each piece of head sculpt is specially hand-printed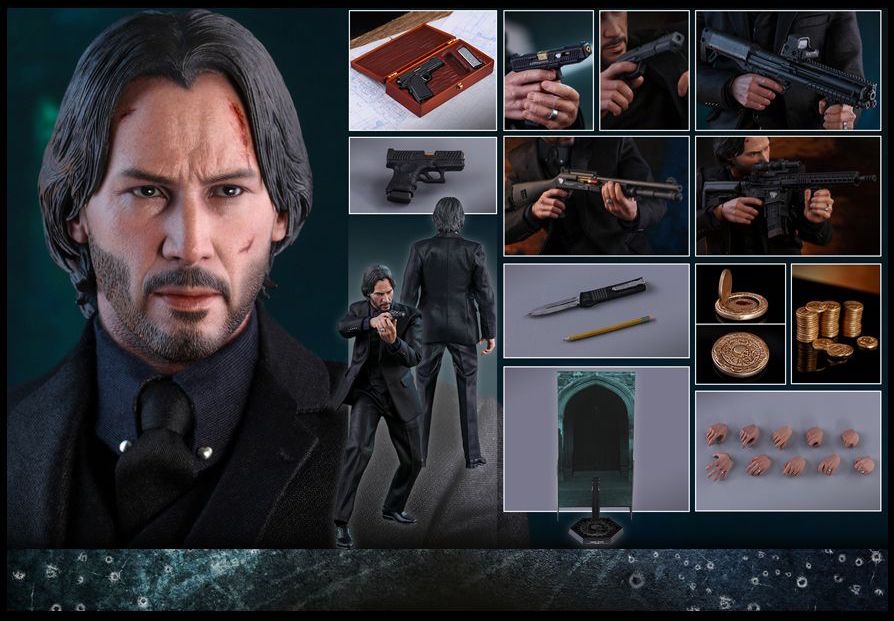 Costume, Weapons, and Accessories
1 navy blue-colored suit with shirt, vest, jacket, pants and tie
1 pair of black-colored socks and shoes
2 pistols with removable magazines
1 pistol with removable magazine (can be placed in pistol case)
1 pistol and silencer with removable magazine
2 shotguns
1 rifle with detachable strips
1 knife
2 Blood Oath Markers (regular and with blood finger print)
3 stacks of gold coins
5 pieces of gold coins
1 pistol case
1 pencil
Specially designed oath marker themed hexagonal figure stand with character nameplate and backdrop