11 Year Old Becomes Youngest Ever Othello World Champion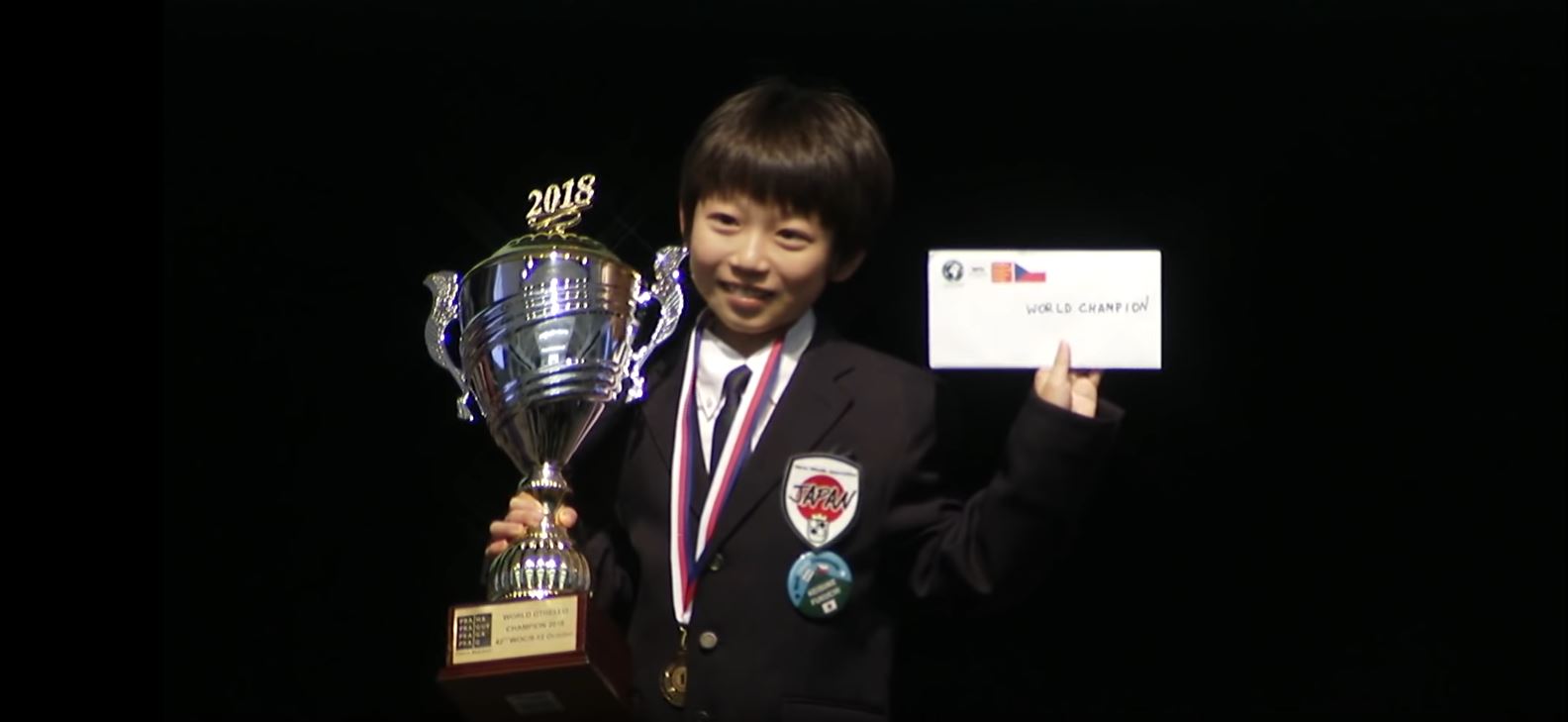 Keisuke Fukuchi's victory has been called a "brilliant achievement" by the pilot who flew him home, who also happened to be a previous holder of the same record.
The World Othello Championships were held 2 weeks ago in the Czech Republic. The tournament takes place over 3 days with 86 players from 25 nations represented, I'm not sure anyone could anticipate this very unexpected victory.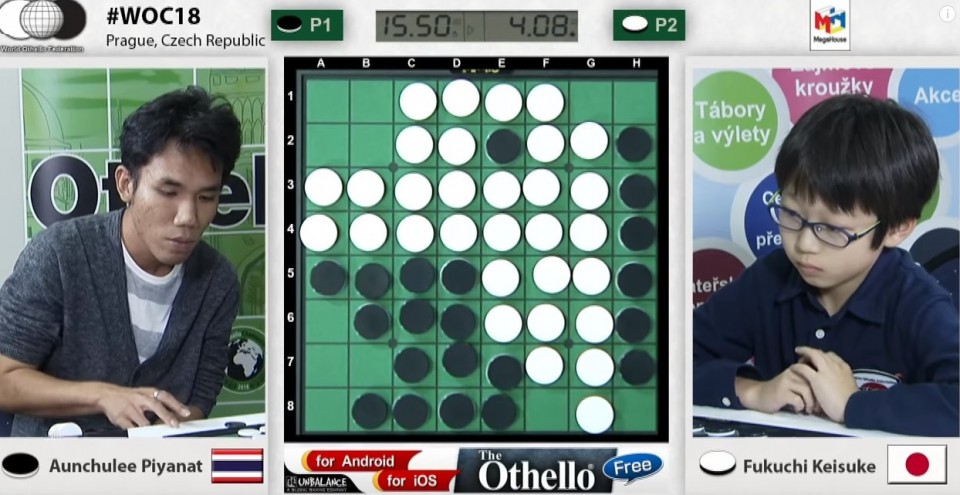 For those of us who don't quite remember how to play Othello, let's do a super quick review. In Othello, players take turns placing a token on the board. If they manage to "sandwich" any number of their opponent's pieces between their own, those pieces being sandwiched flip over and switch color, to be gained by the capturing player. Once the board is filled, whichever player has the most tokens on the board wins!
After 13 rounds, Fukushi, a fifth grader from Yokohama, was in a very close 2nd place, tied with Yusuke Takanashi (the favorite to win), both of whom represented Japan. They trailed behind Piyanat Aunchulee from Thailand by only half of a point. Winning a game earns you 1 point, and a tie scores you half of a point. Fukushi and Takanashi played each other in a semi-final to determine who would move forward in a 3 game match. Takanashi won the first game, but Fukushi handily bested his opponent in the 2nd game with a score of 23-41 going to Fukushi. The final game of the semi-finals went to Fukushi, which allowed him to move onto the Finals.
The Finals couldn't have been more neck and neck. Fukushi won the first game 35-29, but with the second game going to a tie, it all came down to the final game.
If you've been paying attention, you know how this ends. Fukushi won the final game with a score of 30-34, earning him the victory and naming him the World Champion of Othello 2018. And as an added bonus, he's the youngest player to ever do so. It's quite a momentous achievement, even despite the face he's in fifth grade!
Fukushi earns his award at 54:27, in case YouTube doesn't wanna timestamp the link for me.
To top it all off in a wacky coincidence, Fukushi was flown home by All Nippon Airways (ANA). The pilot flying the plane was Kunihiko Tanida, who had been the previous holder of the youngest title holder at age 15 since 1982.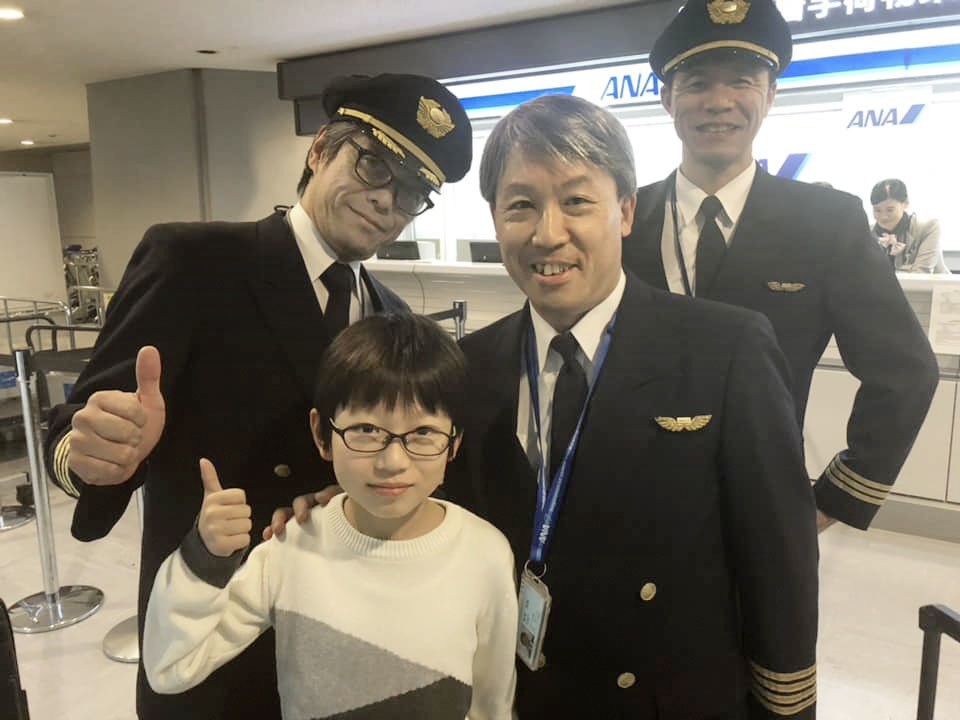 Keisuke Fukuchi and Kunihiko Tanida; Photo courtesy of All Nippon Airways
Subscribe to our newsletter!
Get Tabletop, RPG & Pop Culture news delivered directly to your inbox.
We wish Fukushi congratulations on his victory and all the best in all his future tabletop gaming!
Thanks for reading!