Mork would be right chuffed with the megatrakk Scrapjet and the Boomdakka Snazzwagon. That's why we're taking a closer look at the details of these two amazing kits!
We've got our hands on the new Ork buggies and wanted to show-off some of the amazing details of these kits. These kits are inspired to say the least. They have so much stuff going on it can be a little hard to pick-up on all the cool stuff at first. Thankfully, GW has a primer of what to look for on the boxes of these awesome kits.
Megatrakk Scrapjet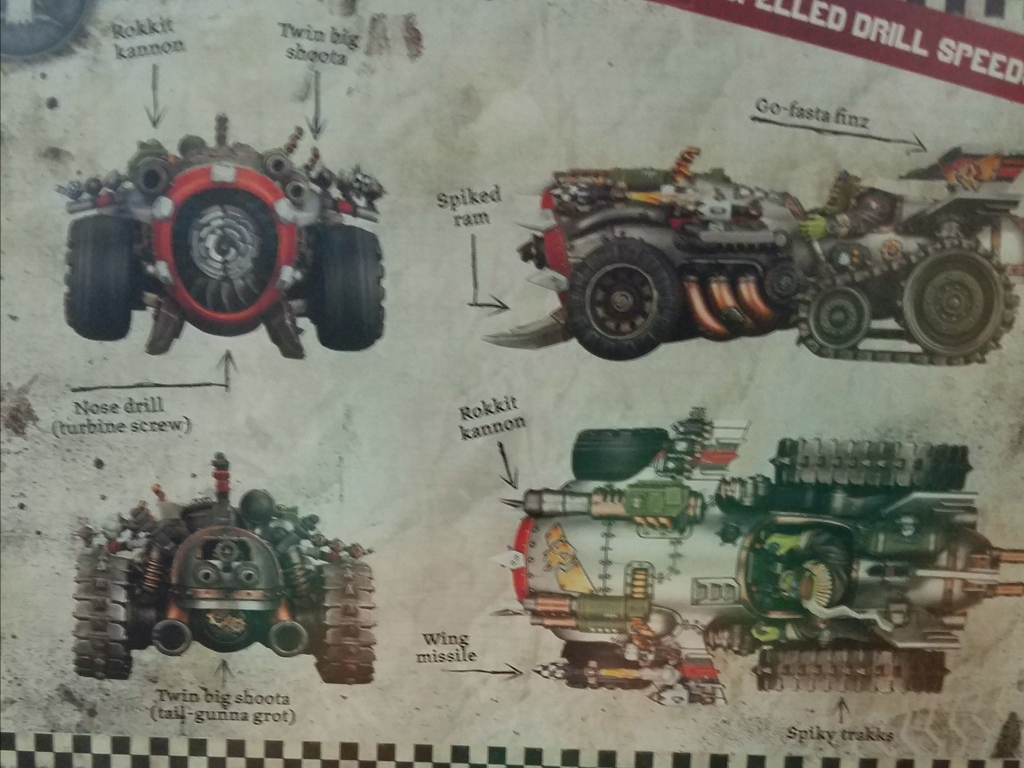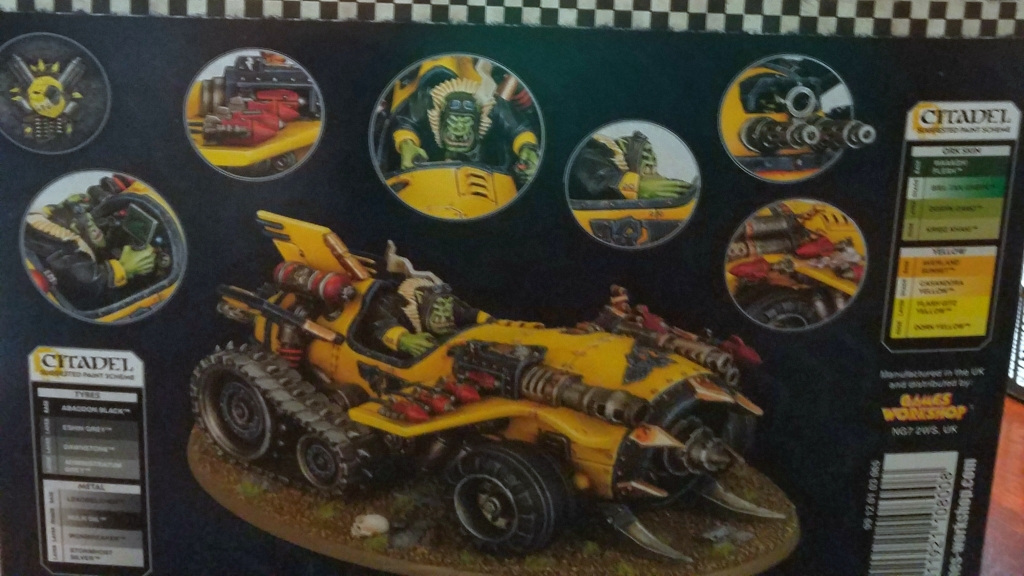 Wings, drills, and enough rokkits to put a dent in a Baneblade! The Megatrakk Scrapjet is going to be a smashing success for any Speed Freek's army. This is a surprisingly versatile wagon, that excels at taking out one particularly big/tough target with its nose cone drill and rokkit kannons.
If you're looking for a multi-role buggy that's strong both in and out of close combat, the Megatrakk Scrapjet is Mork's favorite pick for that.
Boomdakka Snazzwagon
The Boomdakka Snazzwagon is an arsonist's delight, and has–aside from the Squigs–the Orkiest weapon out there. Fueled by fungus-beer and a pyro-mekaniak's inborn desire to make everything burn betta, fasta, stronga, the Boomdakka Sazzwagon is all about setting your enemies on fire, while blasting them with Mekboy Orkgenuity.
With enough fire and exhaust and weaponry to chew through anyone foolish enough to not hang around in a heavily armored vehicle, the Boomdakka Snazzwagon is the bane of mobbed up infantry anywhere.
These Kits are up for pre-order this weekend. Mork be pleased!