The Red Ones DO go faster! Games Workshop confirms that the Evil Suns are the fastest Orks in the galaxy plus more exciting new from the upcoming Codex: Orks!
Do you wanna go fast? Faster than anyone else on the battlefield? Well, any ORK at least? Then you are in luck because Games Workshop has a new Ork Clan Preview out and today we're getting the inside line on the Evil Suns!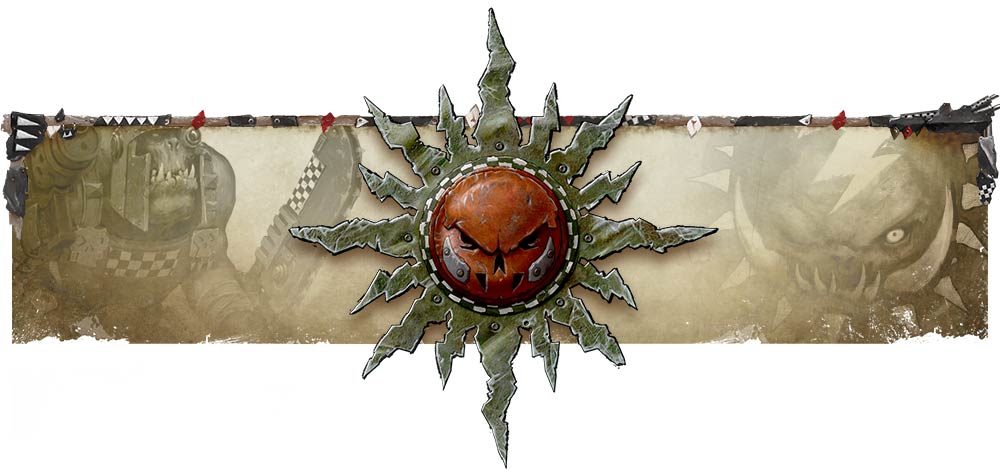 Evil Sunz Orks are almost universally members of a Kult of Speed – vast gatherings of Speed Freeks who drive, ride or fly into battle. Even the footsloggers of a Kult of Speed will cram their way aboard transport vehicles so that they can embrace the thrill of the wind in their hair squigs as they race to war. The obsession that the Evil Sunz have for speed is at the heart of their Clan Kultur…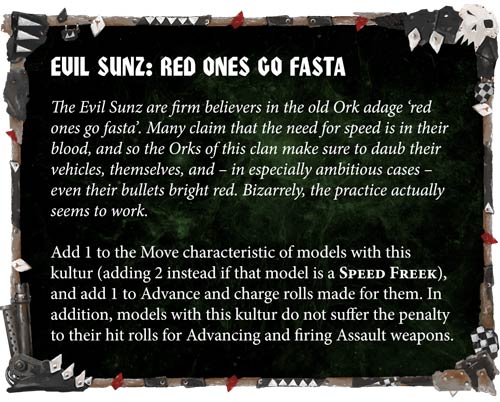 Look, it's just science. Red Ones go fasta! It's in the rules. All Evil Suns get to add 1 to their Move or 2 if they are a Speed Freek. They also get to add 1 to advance and charge rolls plus they get to ignore the penalty for advancing and firing assault weapons! These Orks are faster and can shoot on the move.
There are some potent combos for getting your units across the board quickly with the Evil Suns. Pairing them with Speed Freek units seems like a no-brainer, but on top of that, include the new Deffkilla Wartrike to get some extra love on your charge rolls: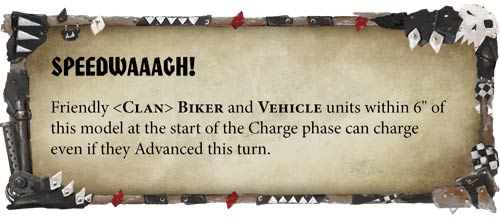 That's going to make covering ground that much easier! But what if you don't make it into combat? That's okay because the right stratagem will allow you to bring your cover with you: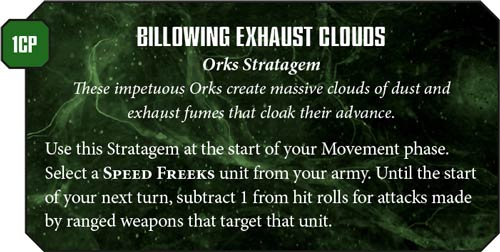 One last preview from the Evil Suns and GW is the new Mekboy Workshop. We had a rumor on what this could do and now we have further confirmation about this new Orky Terrain piece.
Every turn, each Mek Workshop can give a nearby Ork vehicle a Kustom Job – a powerful enhancement to the ability of said vehicle. As you'd expect, you can repair stuff, but you can also amp up the dakka: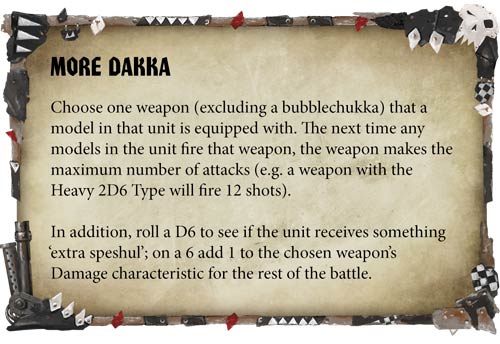 Maxing out a weapons number of shots can be very useful – plus you've got a chance that you'll be able to add an additional +1 to the damage stat of the chosen weapon. That could come in pretty handy!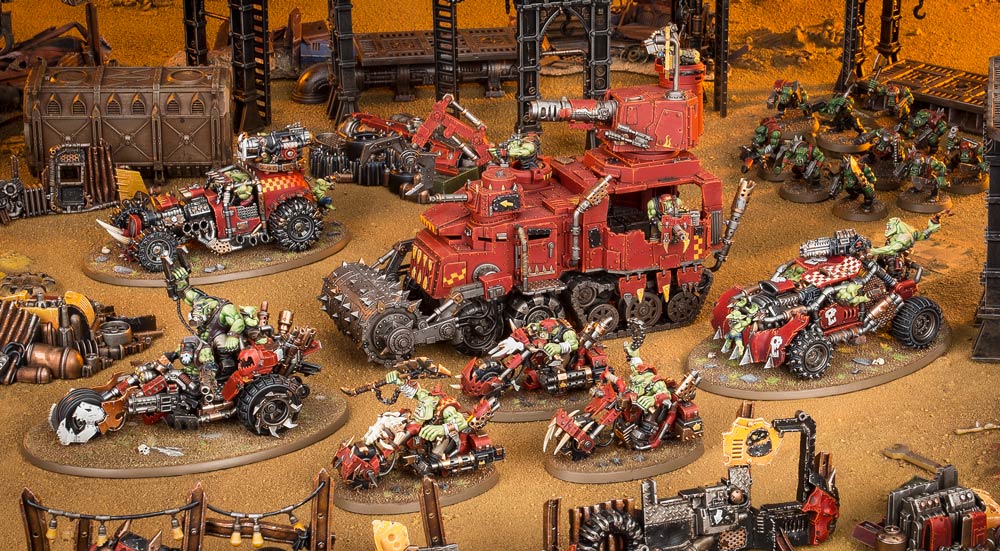 If you're looking for an Ork Clan that feels the need for speed than look no further than the Evil Suns! Paint the trukks red – and maybe your Boyz too.
If you ain't first, you're last!