Did you think that the warbands from the new season of Warhammer: Underworlds wouldn't get warscolls? Think again – they are out now for free from Games Workshop! Get the rules for the Eyes of the Nine and Zarbag's Gits now!
The warbands of Warhammer: Underworlds are designed for use in the tactical arena-combat game, but that doesn't mean you can't ALSO use them on the tabletop proper! Now with a set of official rules from Games Workshop, these models can be fielded as part of a larger force in games of Warhammer: Age of Sigmar.
via Games Workshop
Zarbag's Gits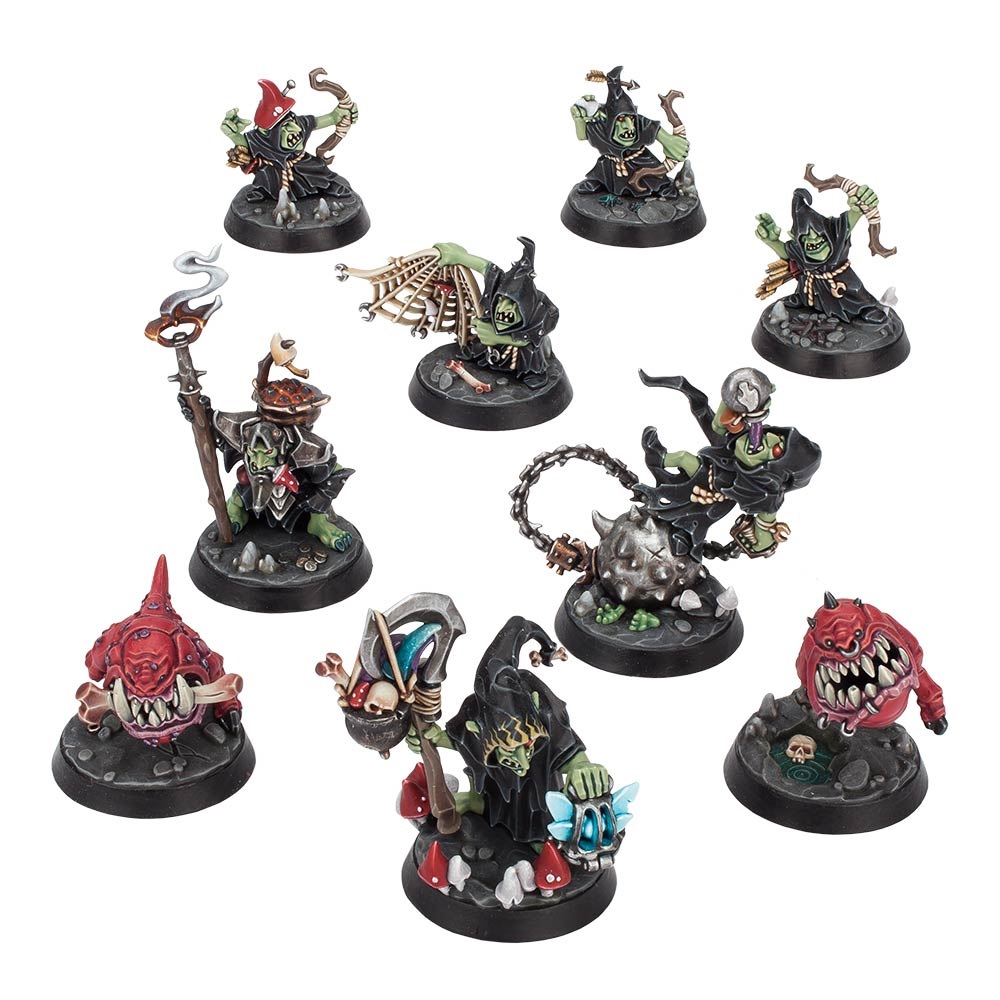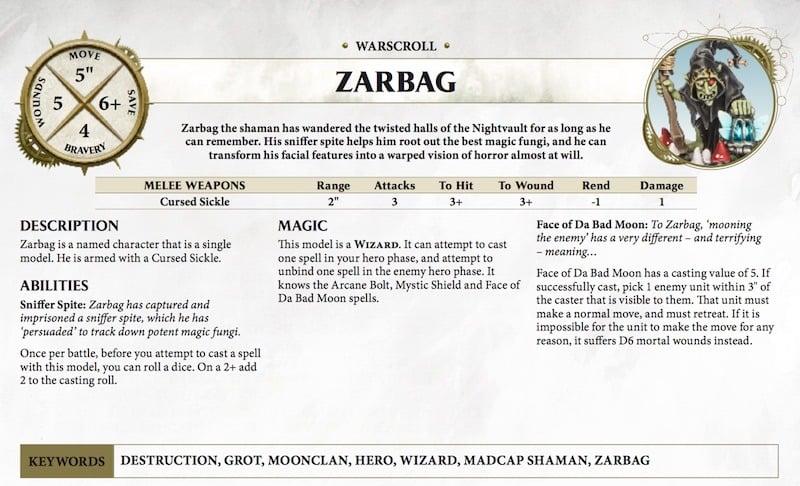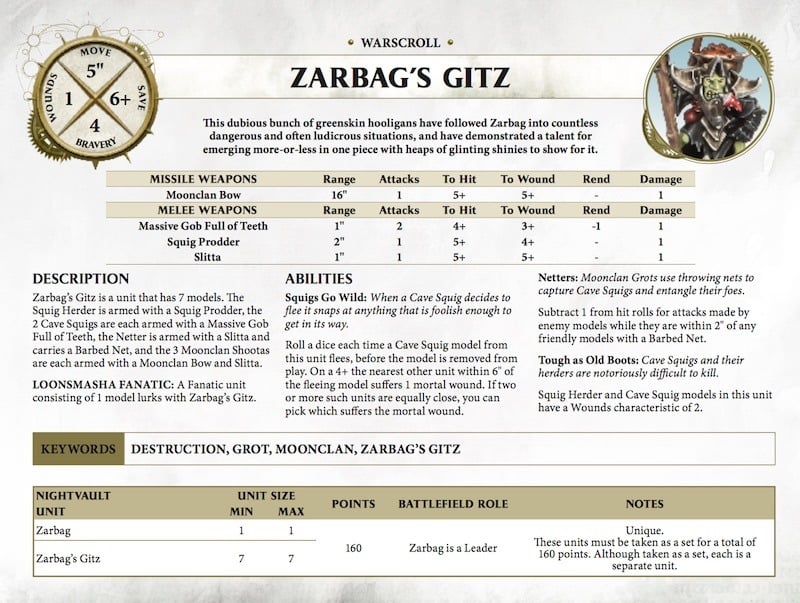 Eyes of the Nine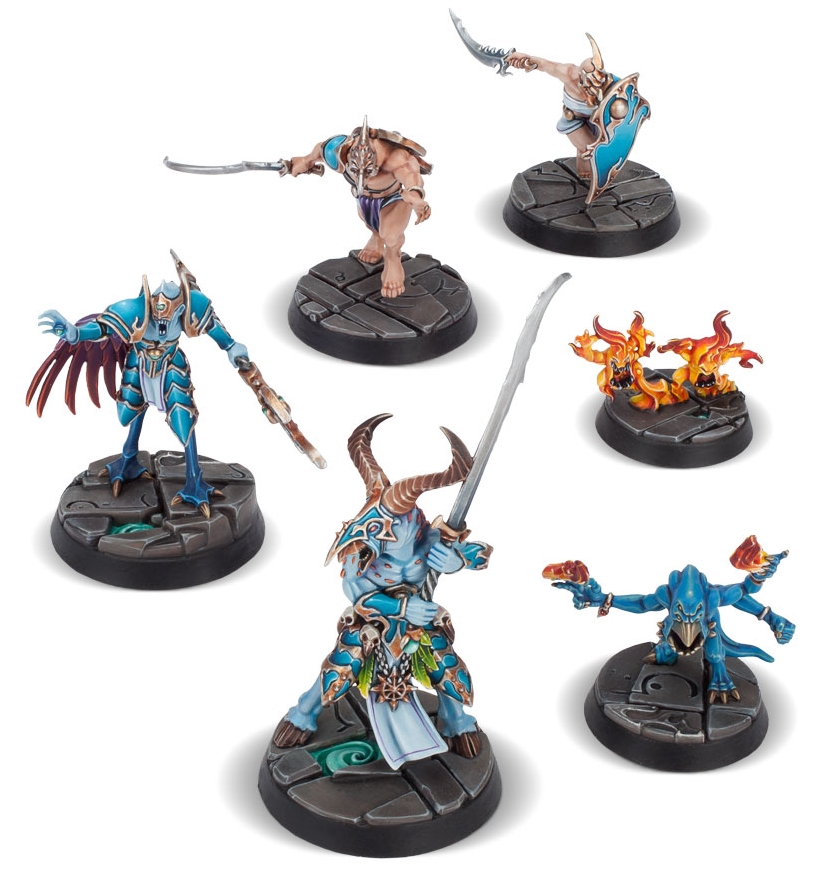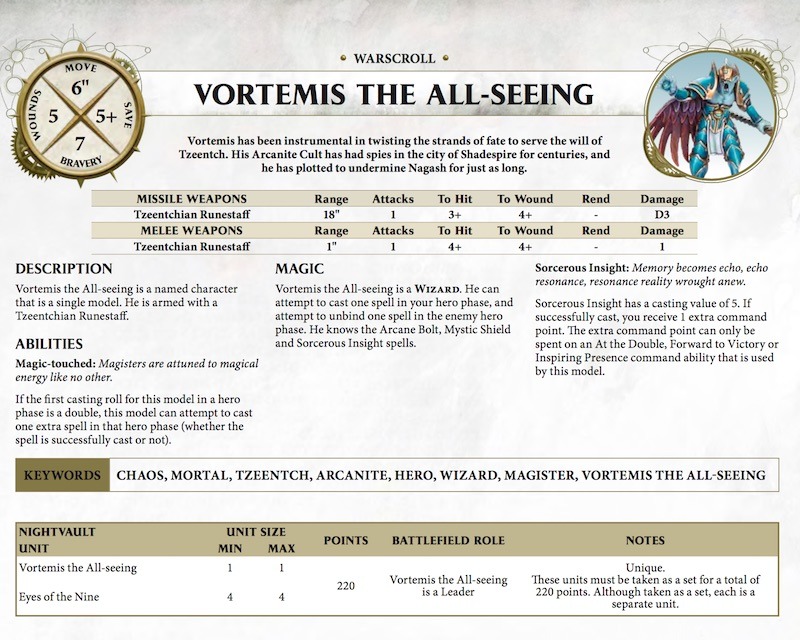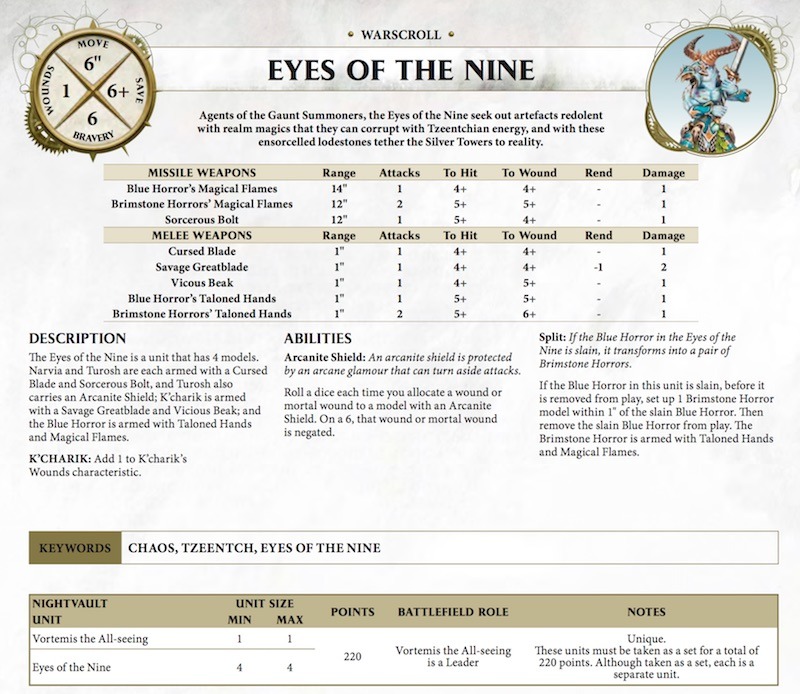 Each set comes with pair of warscrolls for the unit and the leader (who counts as a hero option). Both Heroes are solid casters and bring a little something extra to the battlefield while their respective units have some interesting 'mixed-unit' rules. Could GW be teasing the ability to mix-and-match models into larger units with these warbands? This isn't something I think will happen for regular units, but it is an interesting concept for them to experiment with using the warbands from Warhammer Underworlds.
What do you think of these two new mixed-unit options for AoS? Will you be picking up one (or both) of these warbands to use in either game?