BREAKING 40K RUMORS: Deffkilla Wartrike Rules are DED KILLY!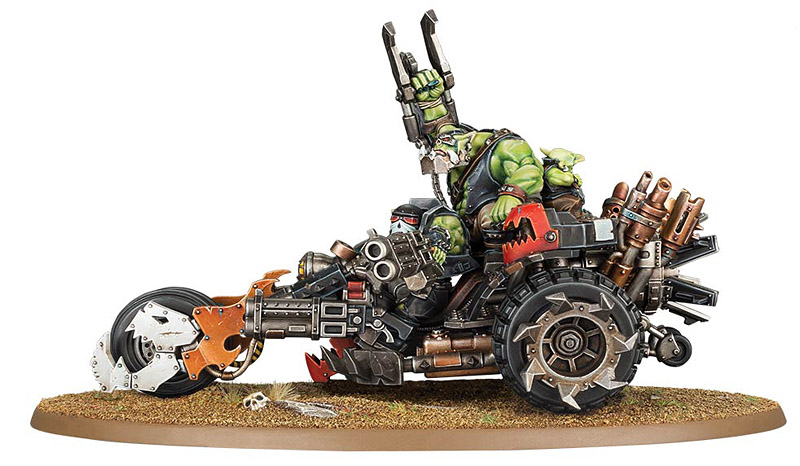 The flood gates are opening and the inter-tubes, brings us the full 40K rules for the meanest fastest Ork wheeled tank hunter – the Deffkilla Wartrike Dragsta.
The Ork Codex is just around the corner, it does seem like it's the season for leaks. Let's see exactly what happens when you stick a Warboss on a giant trike loaded down with Dakka. IT'S CRUMPIN TIME!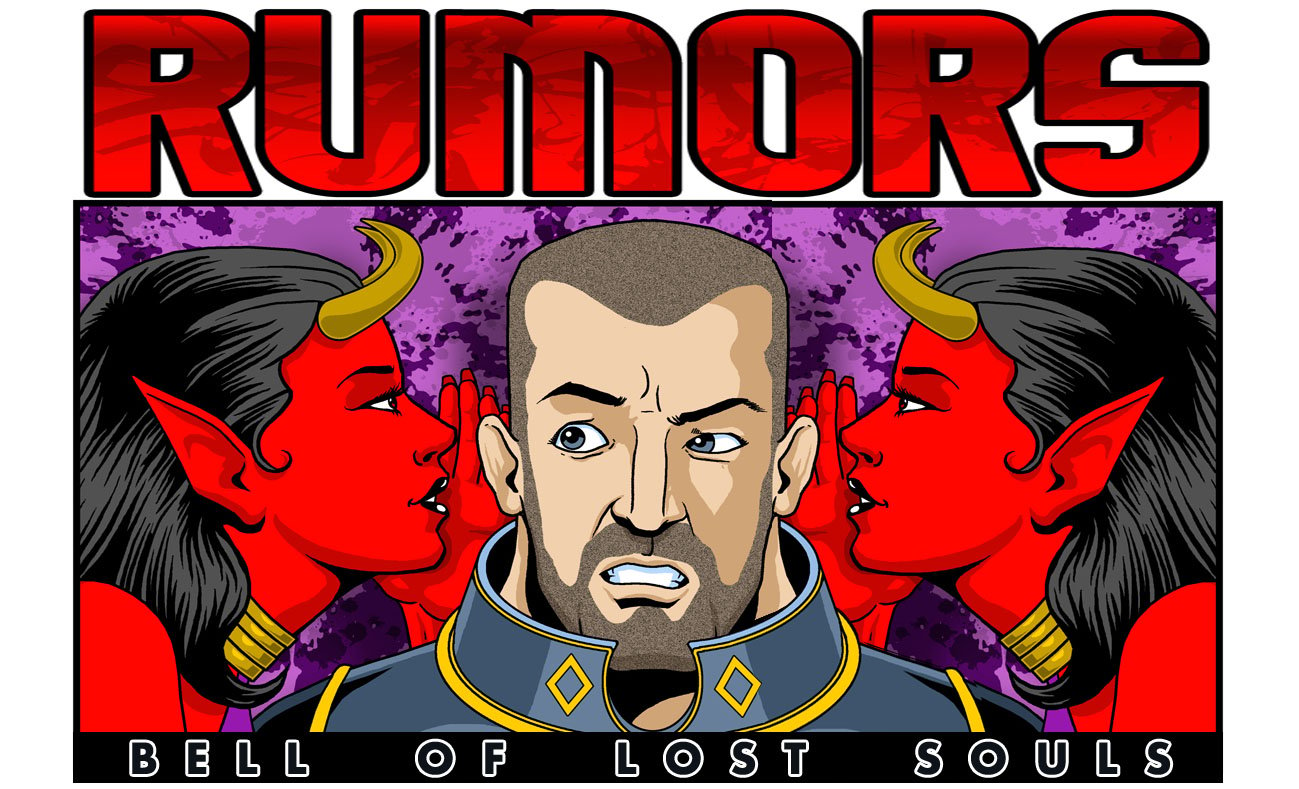 Pic via Youtube, where purported intel from the codex keeps on coming.
via kirioth 10-17-2018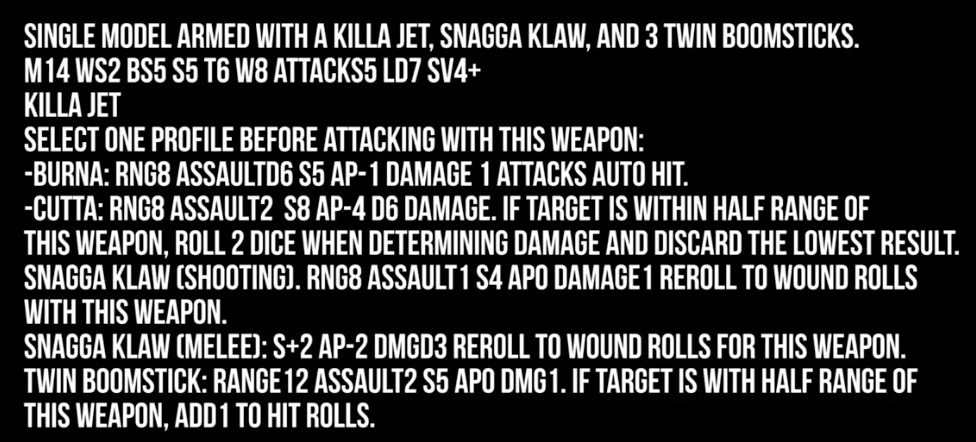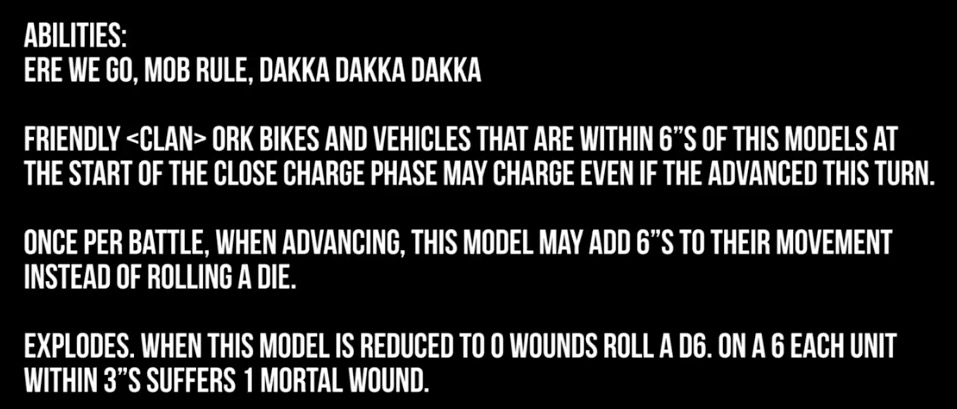 Thoughts:
Compare it to the standard buggy we have now:
Now this is a point blank vehicle, emphasizing assault and 8″ or less shooting.
Note the aura it gives to other bikes/vehicles to make the army be able to close and assault very quickly.
So far of the vehicles we've seen leaked, the Killa Jet is what makes this guy the big game hunter – able to go after high wound and high toughness targets.
5 attacks with the Snagga Claw at WS:2 is real hitting power.
No idea on points, but it should be well over 100, and I think this could easily be an HQ vehicle.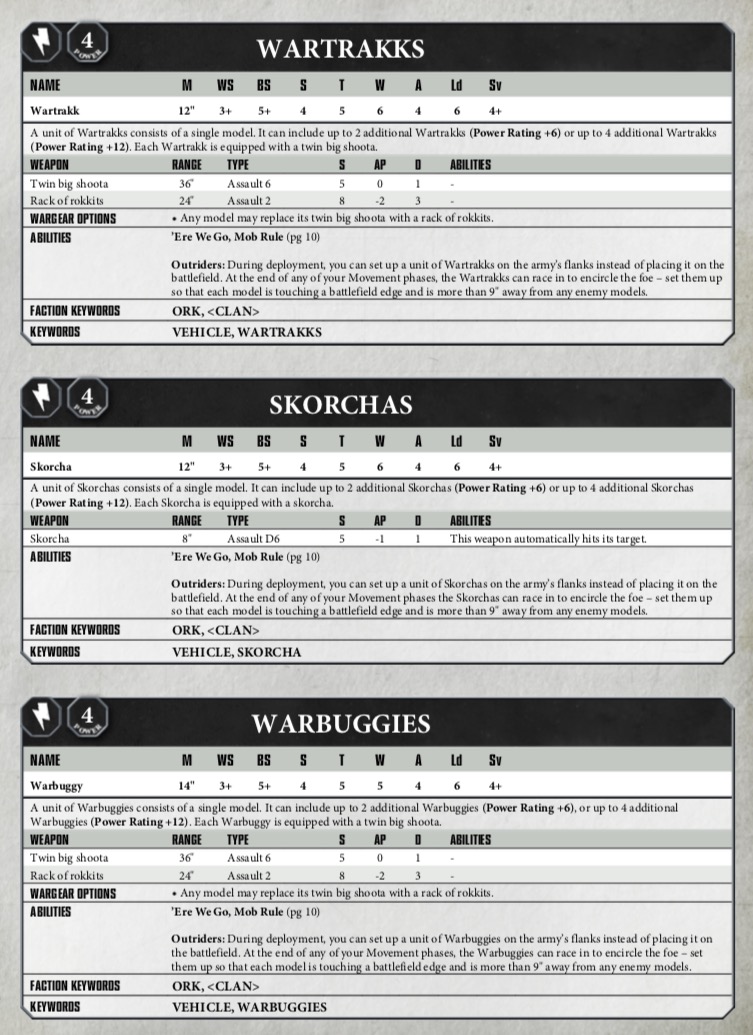 Now what do you think of the Ork Buggies revealed so far?