Cruel Seas: Small Boat Naval Combat Up For Pre-Order


Cruel Seas is Warlord Games' newly announced naval combat game that focuses on small-boat conflicts throughout the waters of World War II. Mount up on S-boats and Torpedo boats and take to the shoals; the Cruel Seas await.
This is a new direction for naval combat–we've seen a lot of big battleship combat, but this one is all about maneuverability and desperate racing across the waves to get to your target. Small flotillas abound in this game, that pits many boats against one another–the starter set has 5 boats on each side, for instance. These games, like these boats, are small but brutal, and full of thrilling naval combat. We've talked about Cruel Seas before, but now you can take a look at what you can pre-order starting Friday.

In Cruel Seas, you take on the role of a naval crew manning their fragile coastal craft as they head out day and night to take on both the sea and the enemy.

Command your flotilla of small ships as they head out to attack a convoy, drop off Commandoes for a behind-the-lines mission or task them with one of the other myriads of missions this small and versatile craft would perform.

Be it the Coastal waters of England or across the Channel to France, on to the Mediterranean waters or on further to the vast Island chains of the Pacific, Cruel Seas will ensure your small ships see plenty of adrenaline-fuelled action.
Limited Edition Rulebook – $120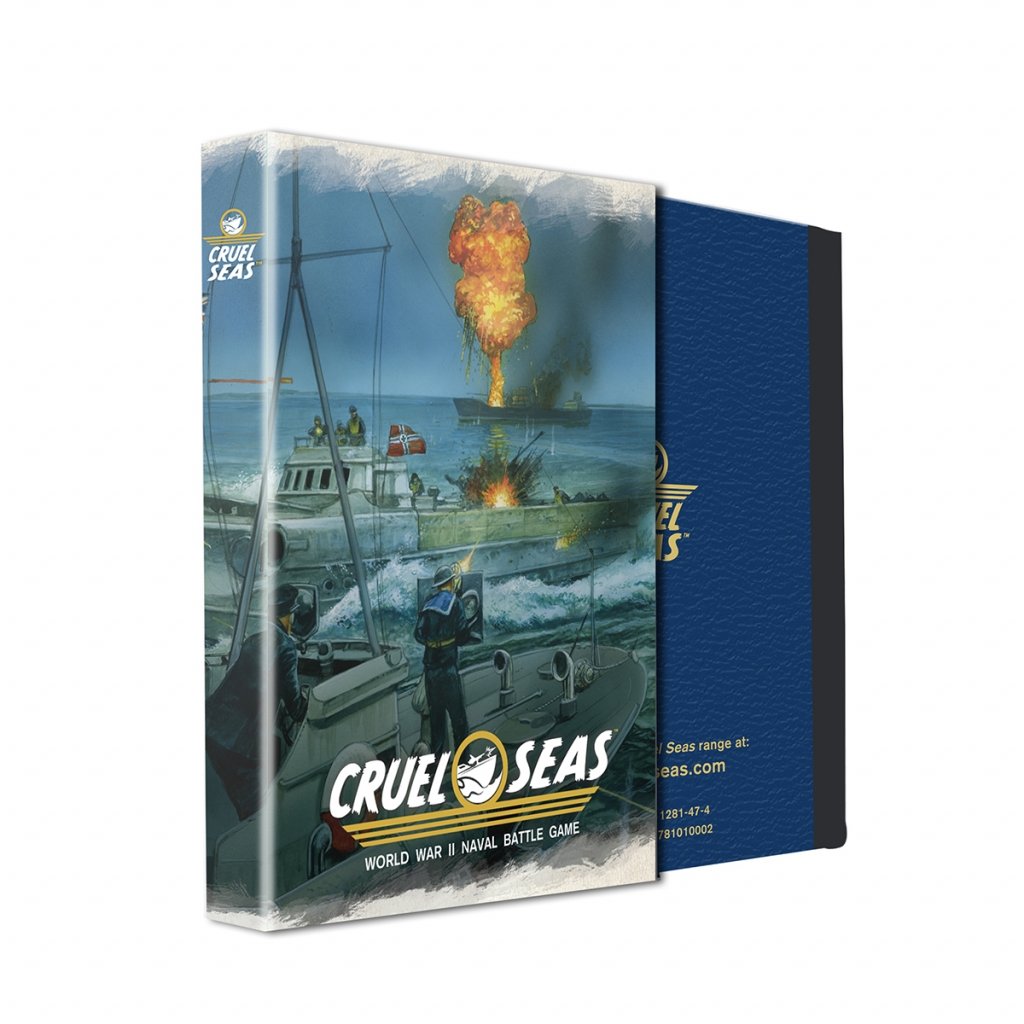 Only 200 available
Hardback book with slipcase
Unique special edition "Das Boot" miniature
All signed by John Stallard
Standard Edition Rulebook – $32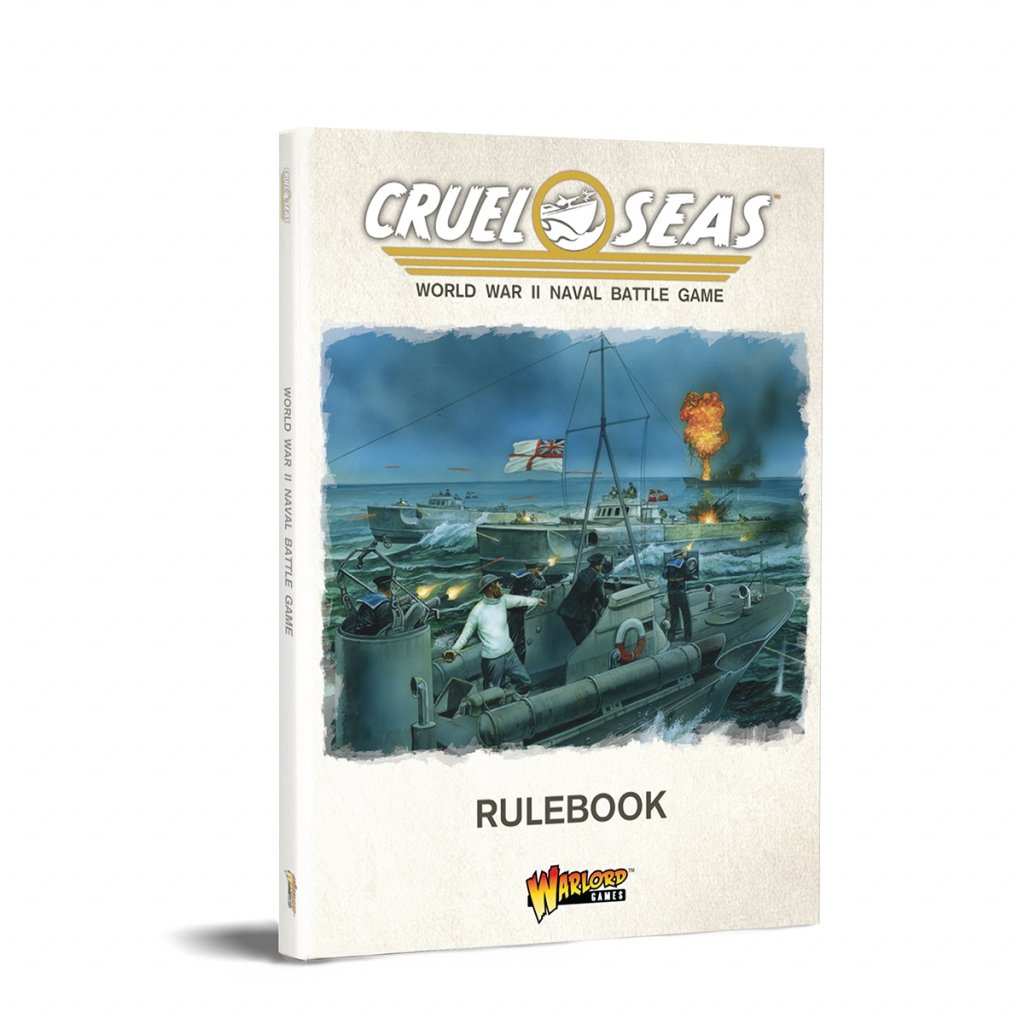 First pre-orders signed by John Stallard
Softback book
Unique special edition "Das Boot" miniature
Starter Set – $80
A4 softback rulebook
A4 quick start guide with painting guides and flags
3x Plastic early Vosper motor torpedo boats
3x Plastic late Vosper motor torpedo boats
2x plastic S-boats
2x plastic armoured S-boats
1x plastic torpedo markers sprue
1x plastic plume markers sprue
1x A0 double-sided battle mat
3x die-cut punchboards (islands, sandbars, rulers, mines markers, game tokens, lighthouse, aircraft, etc)
Ship datacards for early and late Vosper MTBs, S-boats and merchant/tanker
Small, medium and large wake sheets
2x sets of fleet dice (Royal Navy and Kriegsmarine)
1x set of game dice
Unique special edition "Das Boot" miniature
Special Edition Miniature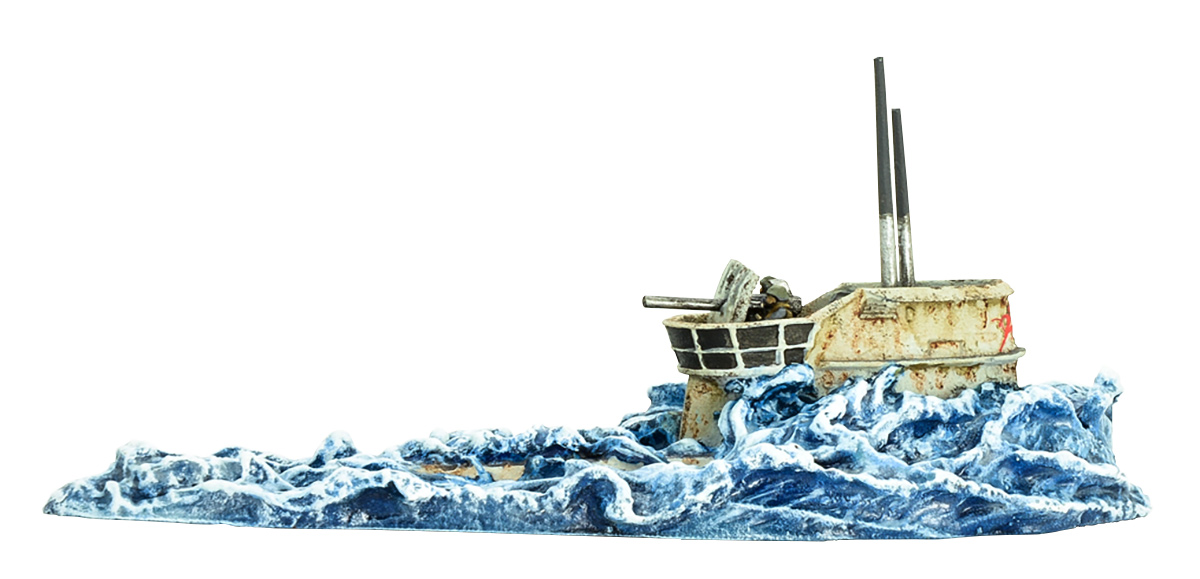 "Das Boot" U-Boat conning tower
Available with the Limited Edition book, Standard Edition book and the Starter Set.
What do you think of small boat skirmishes–let us know in the comments!
Subscribe to our newsletter!
Get Tabletop, RPG & Pop Culture news delivered directly to your inbox.