D&D: Planescape – Amazing Lady Of Pain Statue Will Soon Be Up For Auction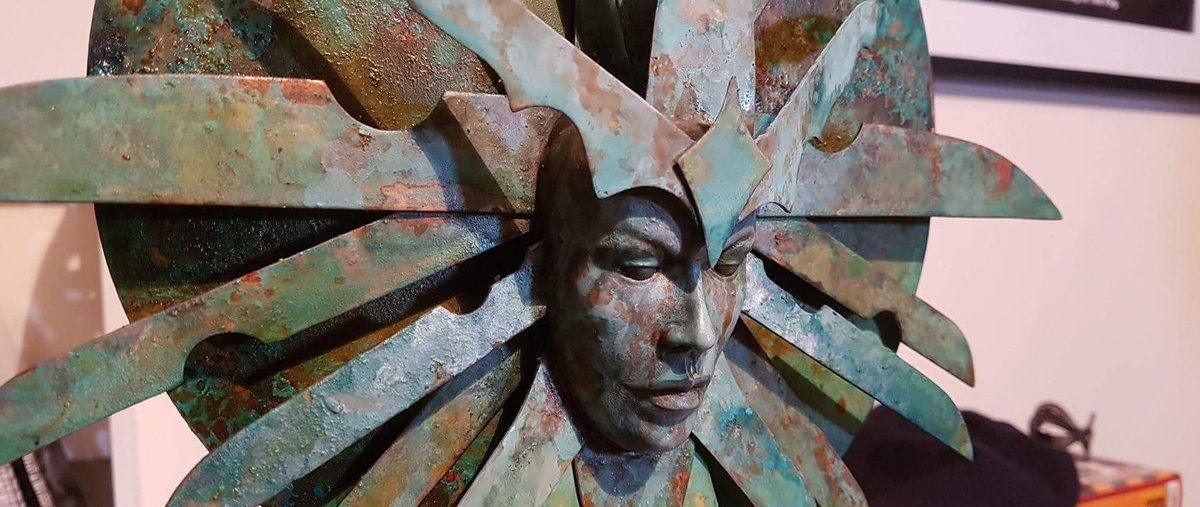 The Lady of Pain is the enigmatic and undisputed ruler of Sigil, the City of Doors. And if you are one of the lucky winners of an auction, she can grace your home soon–come check out this amazing corroded brass sculpture, straight out of 2nd Edition Planescape.
Alright where to begin. Let's start with the @DNDCollecting Twitter account, which gathers some of the coolest D&D Collectible items "in the real world" and puts them on display.
A quick look at the rarest, oddest, most elusive items within the Dungeons & Dragons franchise, with a special focus on obscure international (non-US) items
Well late last week, they displayed a beautiful statue of the Lady of Pain straight out of 2nd Edition AD&D's Planescape, which is one of the greatest settings of all time.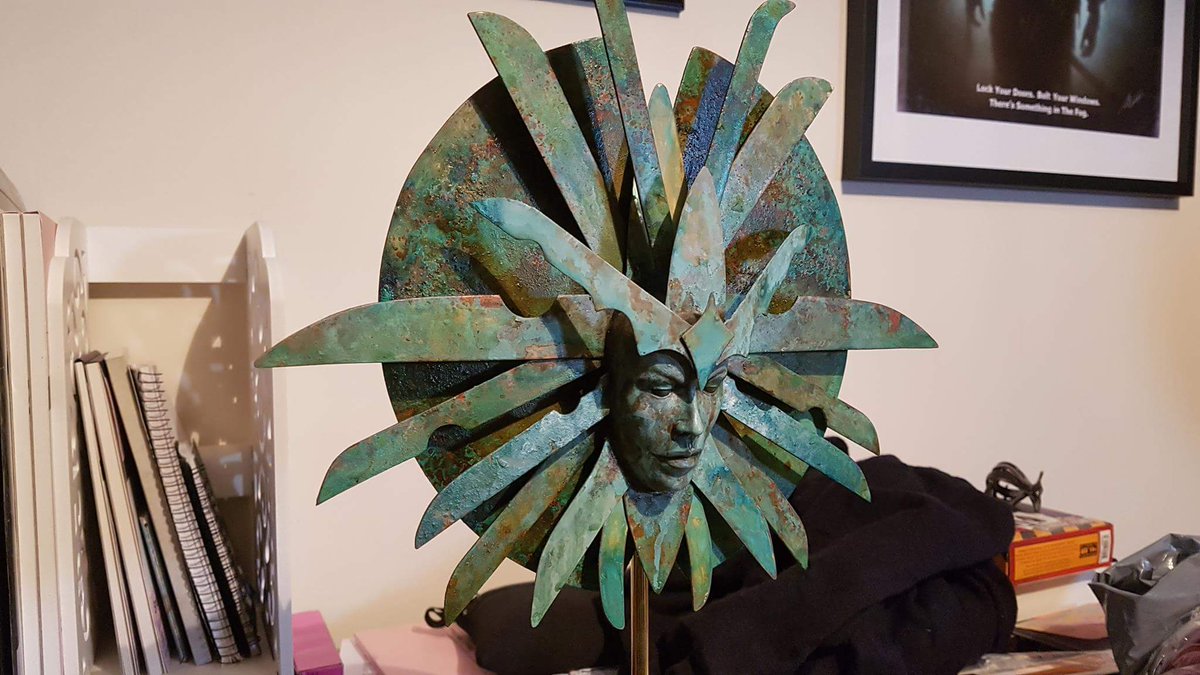 For comparison, here's the Planescape Logo:

Dang. This is gorgeous. You can take a look at the statue's construction, though, the Lady of Pain brooks no worship, and as you might expect it is not without consequence.
Creating a symbol of worship to the Lady of Pain has consequences. As you would expect the artisan was long lost to the Mazes. pic.twitter.com/ABi1opOoh7

— TSR in the World (@DNDCollecting) August 19, 2018

Subscribe to our newsletter!

Get Tabletop, RPG & Pop Culture news delivered directly to your inbox.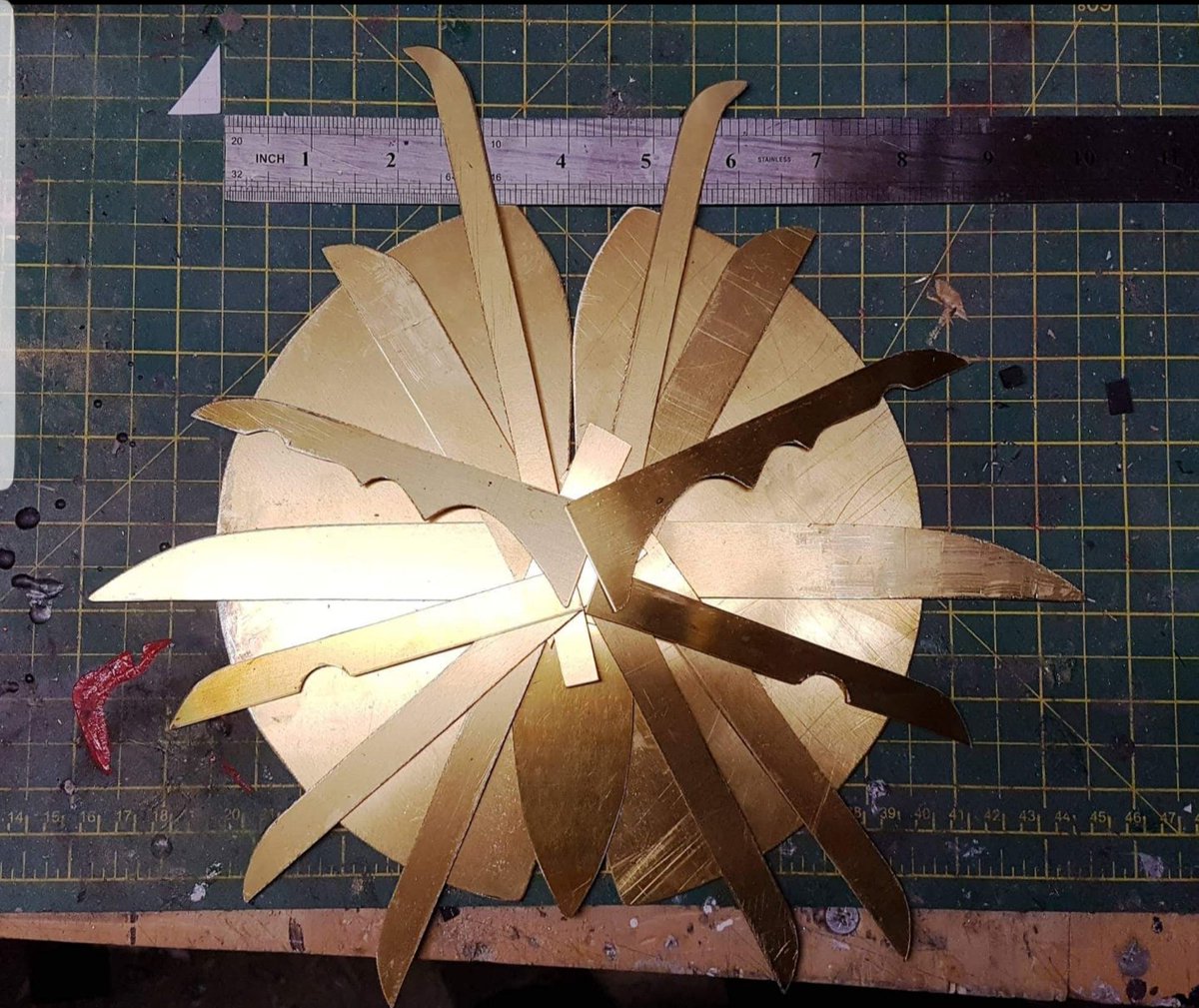 It begins with a brazen display that sets up the background of the Lady of Pain's, er, sigil and watch as it takes shape into the gorgeous banner we all know and fear.
This is probably the creepiest thing I've seen in a long while. Get it away get it away get it away from me now.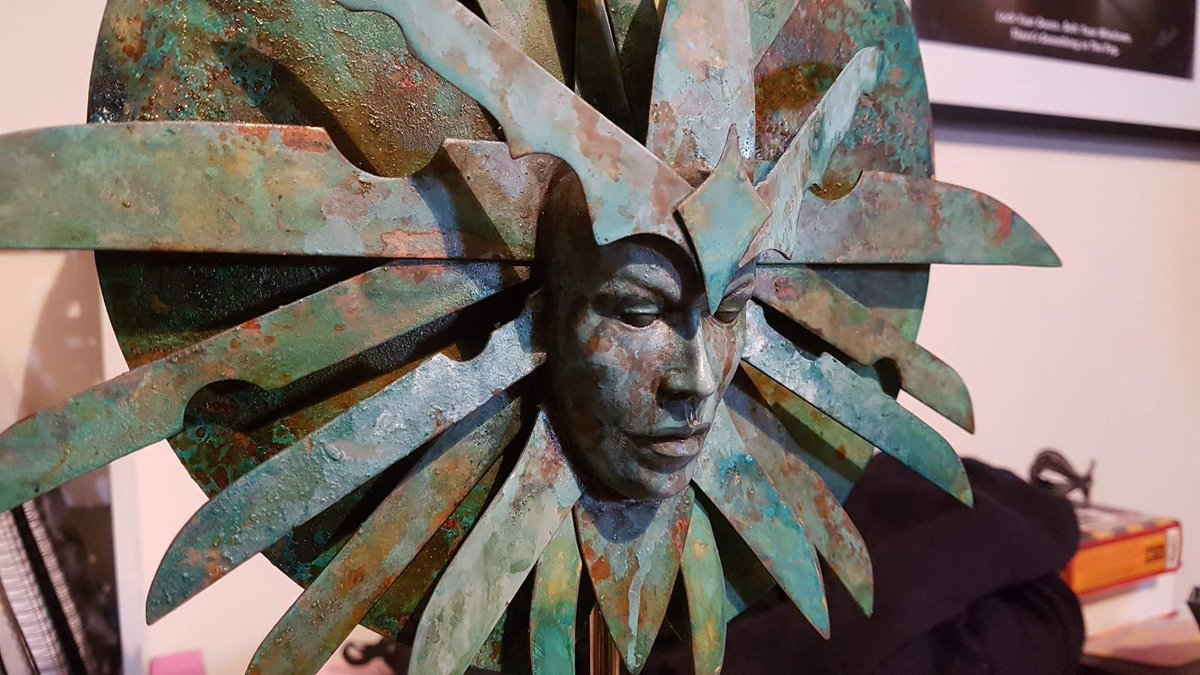 I cannot praise this sculpture enough–it's amazing. And if the D&D in the World Account is to be believed, soon one of six of these in the world will be on auction. This is one of the ultimate collector's items.
In a few days we will be auctioning one of the six existing Lady of Pain corroded brass sculptures. This one will be the undisputed head piece of any serious D&D collector's hoard. An incredible tribute paid to the best setting ever created for the best RPG ever. Stay tuned! https://t.co/w67IK5JjGt

— TSR in the World (@DNDCollecting) October 18, 2018
I don't know how long "a few days" is, or who has the other five–though I can think of at least one likely candidate…
But this is your chance to lay claim to a gorgeous piece of Planescape.
Good luck if you're bidding on this–we'll keep you updated with more news from the Lady of Pain and of D&D in the World. As always, Happy Adventuring!