Secrets can add hidden depth and intrigue to any character. But if you're not careful, they'll go by unnoticed. Today we talk about using secrets, lies, and statistics to spice up your favorite character.
Welcome once again to the player's workshop, where today we're going to talk about how you can use Secrets and a little bit of tension to add texture and roleplaying hooks to your favorite character. Secrets can be a fun part of any story. They represent something unknown or even a little mysterious about your character. Anything that the rest of your party doesn't know about your character–well, more specifically, anything your character wants to stay hidden from the party. Your party might not know that you used to be a gourd farmer when you were growing up, but unless you're pretending to be a noble, your gourd origins, or gourdrigins, aren't really secret, your party's just not that into you.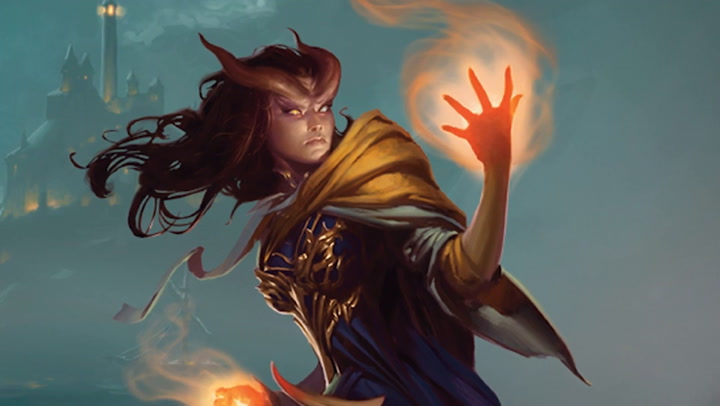 A good secret is tricky, because it requires tension in order to do anything narratively speaking. It really only matters if someone (generally you) doesn't want it to be known, and as a corollary, if other people want to know it. A good secret requires that pull in order to have it matter–otherwise, it's just something nobody's asked yet. It can be difficult to get that tension established–your table might not be a roleplaying-centric table, or the other players at your table might resent not knowing what they want to know–but even in the hackiest and slashiest of campaigns, I think there's room for secrets and lies. Here are a few techniques you can use to add them to your character.
Tell everyone the secret is there in the first place
This might be the most important technique for adding a secret to your character. Now, if you want to keep a secret, one of the best ways to do that is not to tell anyone has it in the first place. But this isn't real life, this is a roleplaying game, this is all about heroics and fighting monsters and saving the town or whatever it is you do at your table. And for our purposes, the whole point of a secret is to eventually be revealed. Or if not, to cause narrative tension about the fact that it hasn't. And the only way to do that is to let people know that it's there to be discovered in the first place.
Now you don't have to come out and say, "MY CHARACTER HAS A SECRET AND I WILL NEVER TELL YOU" much like a Baldrick might explain a cunning plan which cannot fail:
But you do want to let people know. This can be done by having your character act mysterious, or be a little cagey about questions of where they come from. The key is to do it enticingly. Let your character seem almost convinced to talk about it, then maybe don't. For the advanced course, try acting incongruously with whatever you use to hide the secret. And then, more importantly…
Let yourself lose a little
Again, you want that tension of the secret otherwise what's the point in having it. Unless you like being vaguely mysterious, in which case–hey you're getting what you want out of your character and more power to you! If you want to try and play with the narrative, you've got to let the secret pull on your character. Look for places where your character can get caught out.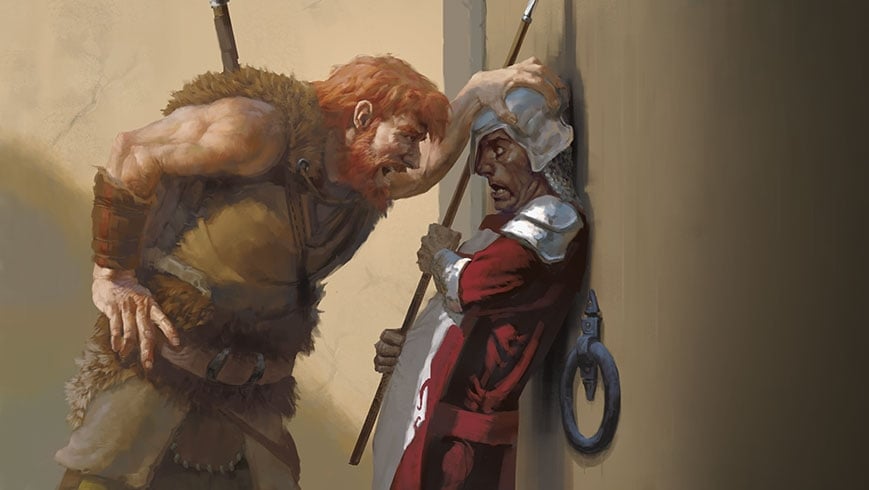 A character that is secretly an assassin, for instance, might volunteer information that hints rather obviously that the character isn't everything they truly say they are. An exiled prince pretending to be a peasant might know things a yokel off the farm should never know–the key is to let yourself be caught without a reasonable explanation. If you need to justify it, justify it poorly–then stick with that for a while. But this all feeds into the next bit:
Let your character feel it
All secrets eventually want to be told. Or at least resolved in some way. Consider: you're in a party and your fighter has been acting very mysterious of late–but you don't know why–it'll feel incredibly satisfying to finally find out that the Fighter didn't want to be back at their hometown because this is where they were banished from for a crime they didn't commit and the whole thing is a black spot on their reputation. Or if you're looking for the resolution where it doesn't get revealed–hint at the context of it: "an injustice happened to me here" and then the resolution can be the characters in your party supporting you and not caring what actually happened.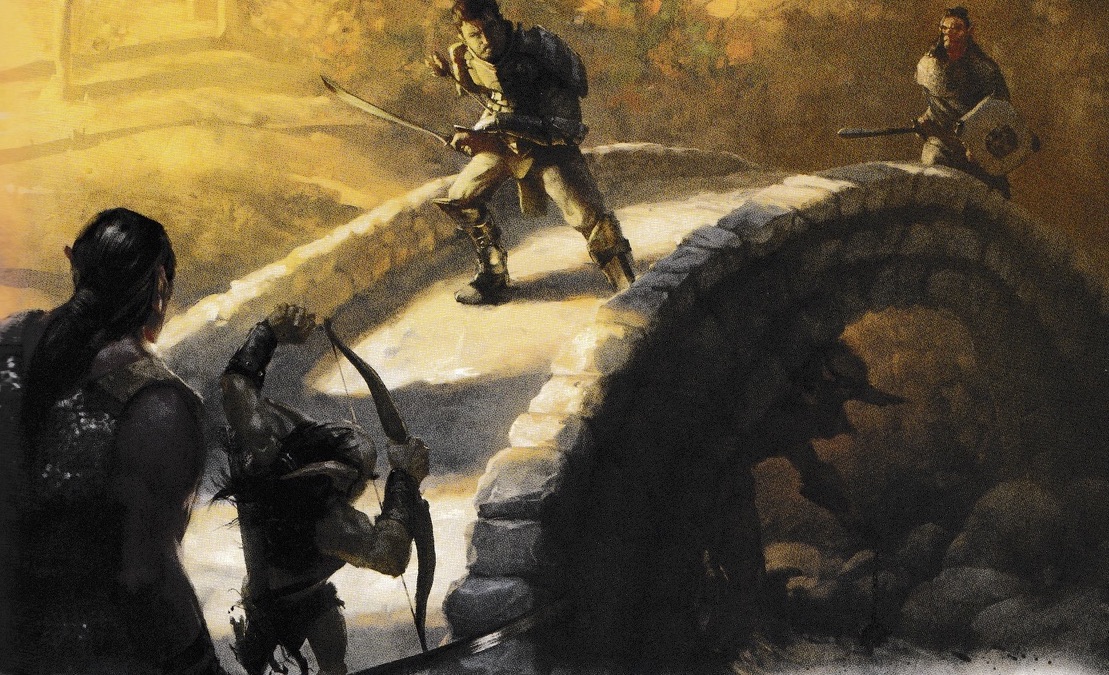 The important thing is to let it matter to your character. If your character is hiding the fact that they're an assassin, for instance, why are they hiding that fact? Why are they still with the group? How does the secret your character hold affect their relationship with the party? All of these questions can help you figure out how your character feels about the secret they're keeping from everyone else. This can be extra fun if you finally have to reveal something–say you're secretly an aasimar sent to avenge a great celestial injustice–finally revealing your celestial form can feel incredibly badass in the first place, and doubly so if you've let the party know to expect something awesome. Which brings us to our last point:
Use the metagame to your advantage
One last thing. So far, each of the techniques we've talked about has been from an in-character perspective. But don't forget that you're sitting there at the table with your friends. They want to, usually, support you in whatever you're doing. So you can use the fact that the players know what your secret is but the characters don't to give yourself a ton of fun. This makes it super easy to know–in a TV show or a story, this would be the equivalent of that solo scene where the author/director comes out and says "this character has X secret," but no one is around in-world to witness it. You can do the same thing with your friends, have a little solo scene for your character.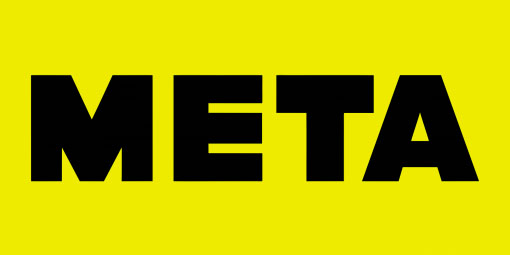 Or you can go with the classic "Can I talk to the DM privately?" which puts the players on alert that secrets are transpiring, even if there's nothing their characters would reasonably know.
Above all else have fun
This one actually is the most important tip about secrets. We've previously talked about how you can use character secrets to add tension to your narrative, but let's talk about why you might want to. The whole point of it is to add to the enjoyment of the players in the game. It's not really worth it to do any of this work if nobody's going to care, or if you're out there trying to somehow be more superior to the rest of the party. Just like playing an "unlikable" character, which could be its own article, it only works if you can make it fun for everyone at the table.
So in conclusion
Tell your party, or at least your players, that you have a secret
Get caught having it in-game from time to time
Make that secret matter to your character
Don't be afraid of metagaming with your secret
Make sure everyone has fun
Hope these tips are helpful to you. If you enjoyed this, let us know–if there's a topic you'd like to see covered in a Player's Workshop article, let us know in the comments! Until next time, Happy Adventuring!