The Underhive just got a little more deadly as the Sumpkroc is heading to Necromunda. Check out the ferocious new model from Forge World!
Who knew that Goliath Gangs had a soft spot for pets. Well maybe not ALL pets – just ones that can eat a person. Like the upcoming Sumpkroc from Forge World!
"What has four eyes, four legs, jaws that can cleave a man in two and a love of walkies? Why, a Sumpkroc of course!

The time for you to add this adorable critter/mutant deathbeast to your Goliath gang is almost upon us."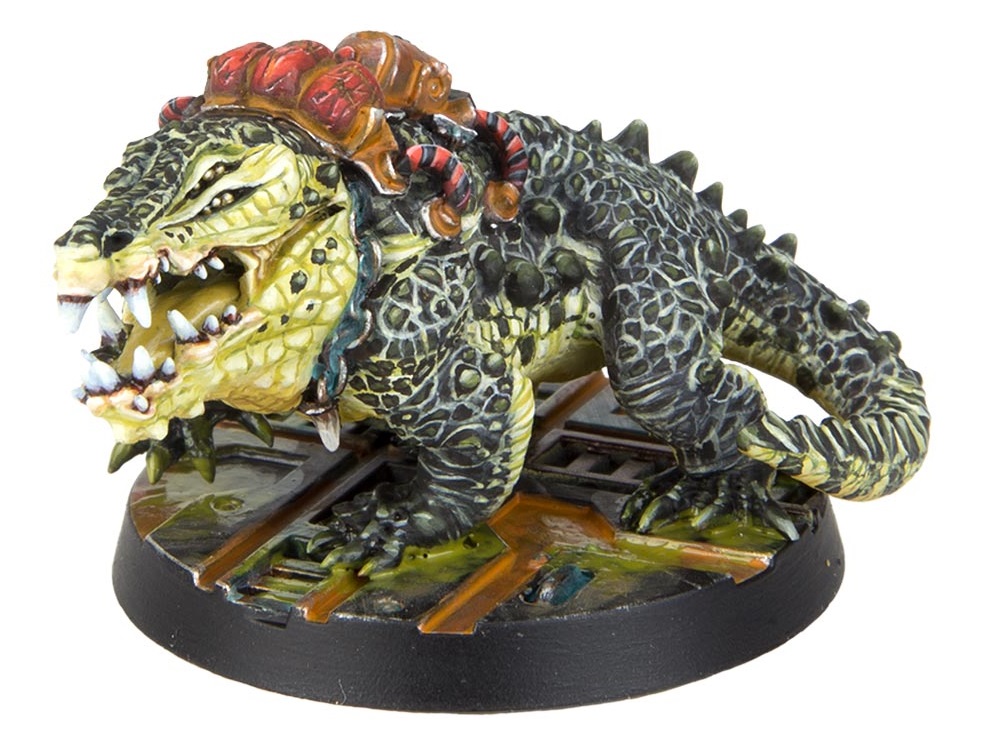 This beasties is based off of the artwork we saw in Gang War 3: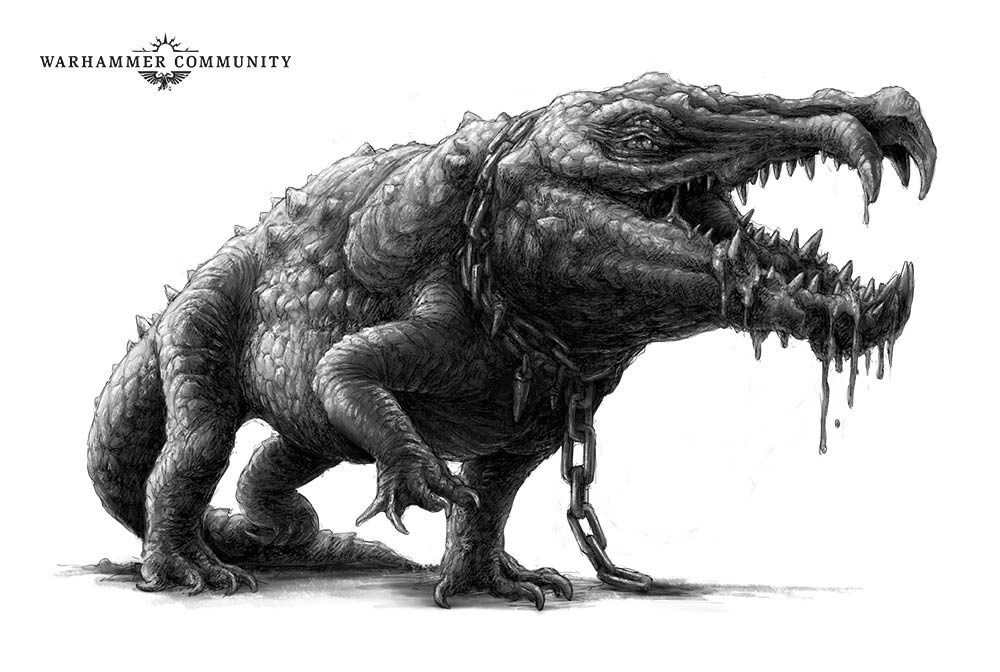 All the gangs are getting their own pets/deathbeasts and the Sumpkroc is a new pet for Goliath Gangs. It's a fitting match. I'm sure the Goliath gangers respect the raw power of the Sumpkroc's bite. As long as they keep this thing fed, I'm betting they have a wonderful relationship. And what better way to dispose of a rival than to feed it to your pet Sumpkroc? You know what, don't answer that.
If you want to do some pet research, you can find rules for this mutant deathbeast in Gang War 3.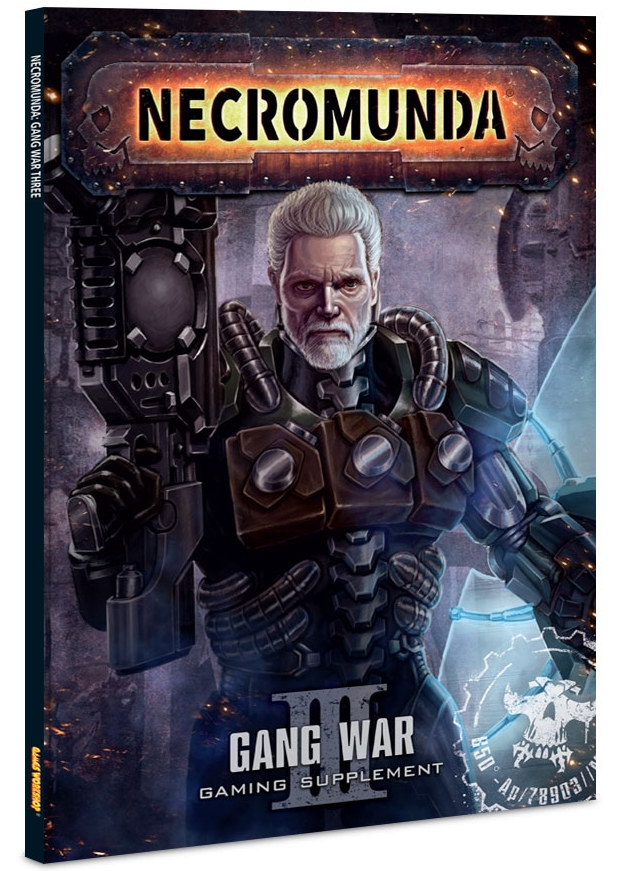 The rules included with the Necromunda: Underhive boxed game cover battles between Houses Escher and Goliath – these are not the only Houses vying for supremacy of the underhives. Necromunda: Gang War 3 introduces House Van Saar; the technological powerhouse of Necromunda, creators of the finest weapons and armour of all Houses, whose power is built around a dark secret. Along with this, the book introduces Brutes – a new type of hanger-on – and rules for expanding the role of the Arbitrator in your games of Turf War.
Are Sumpkroc Skin Boots a thing? Good luck trying to collect!