Games Workshop has a new video showcasing the new explorers that are heading into the Black Stone Fortress. Allies and Aliens join forces to discover secrets that could change the galaxy!
There is a new Warhammer Quest game on the way from Games Workshop – Blackstone Fortress. We got to see the Rogue Trader yesterday as well as a new intro video. Today, we're getting our first looks at the other characters that are going to join this quest into the unknown.
Blackstone Fortress certainly looks like it's taking some ques from Hammerhal and Silver Tower. It has a mix of characters that you don't typically see working together towards a common goal.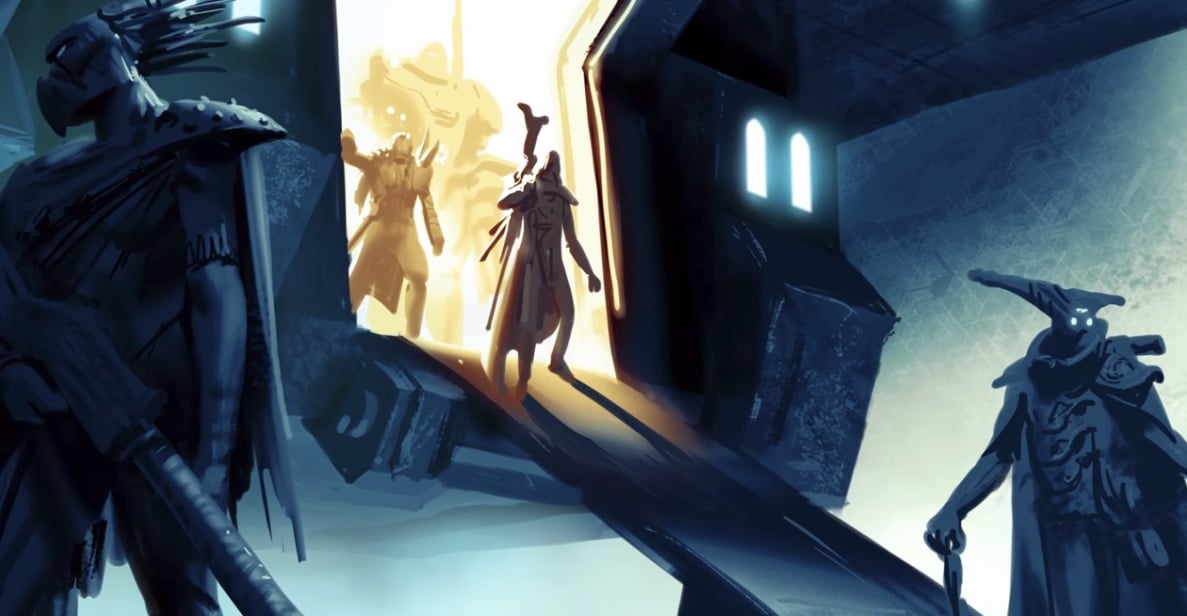 Here is our first good look at some of the crew on this trip. From left to right we have a Kroot Merc, the Rogue Trader, a large robot (possibly a Kastelan Robot), a Aeldari Ranger (weapon is slung over shoulder) and mysterious figure with some very odd head gear.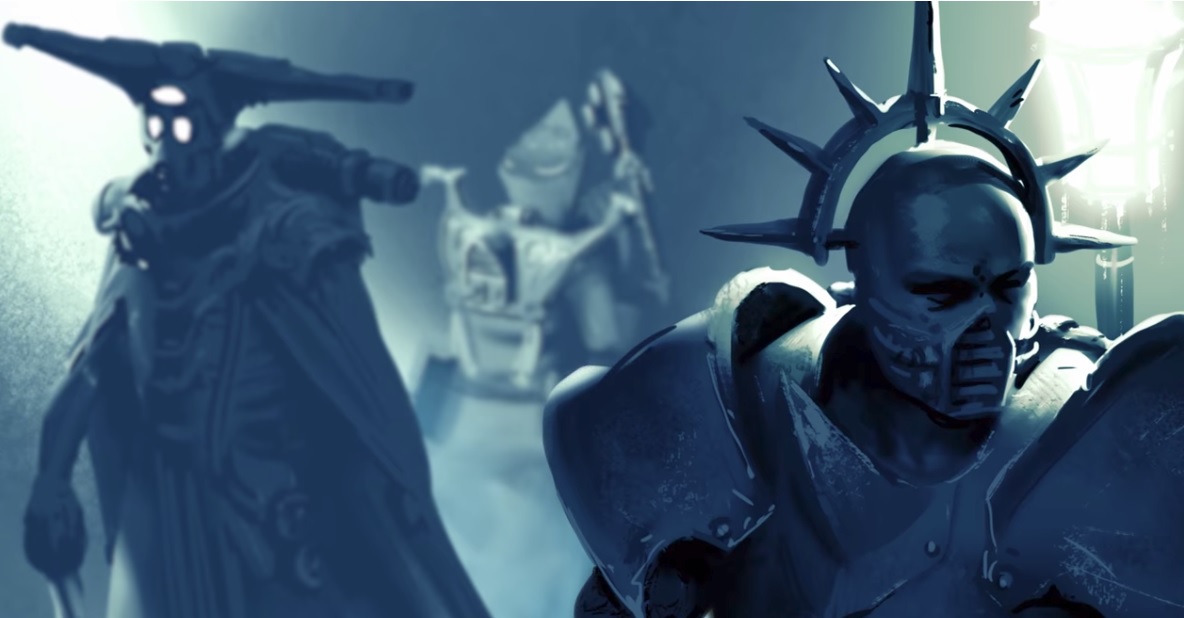 The next image we see is of that same mysterious figure and another figure that looks very much like a Stormcast Eternal but with some 40k trappings. The re-breather is not from AoS – that's for sure. But the head piece and armor look like it's from another time. In the video, it's alluded to the fact that both of these explorers are loyal to the Imperium also.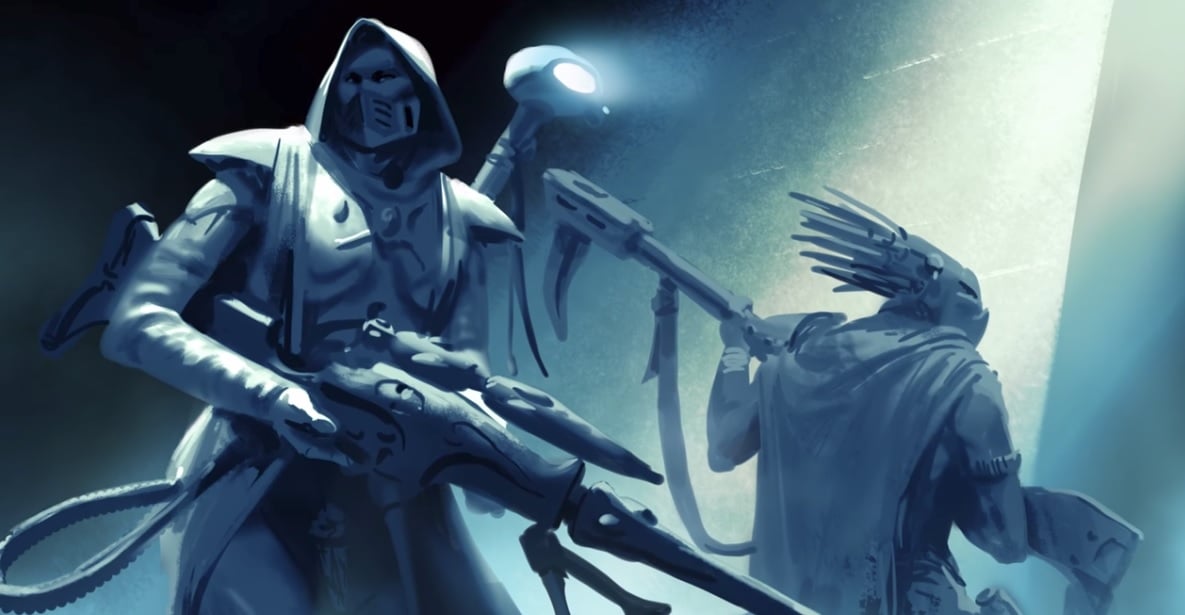 Here we have the Aeldari Ranger and the Kroot Merc back again. These two represent "Xenos that the Imperium has worked with in the past." This certainly opens up some interesting possibilities for the game and the future of these Rogue Trader type crews later on.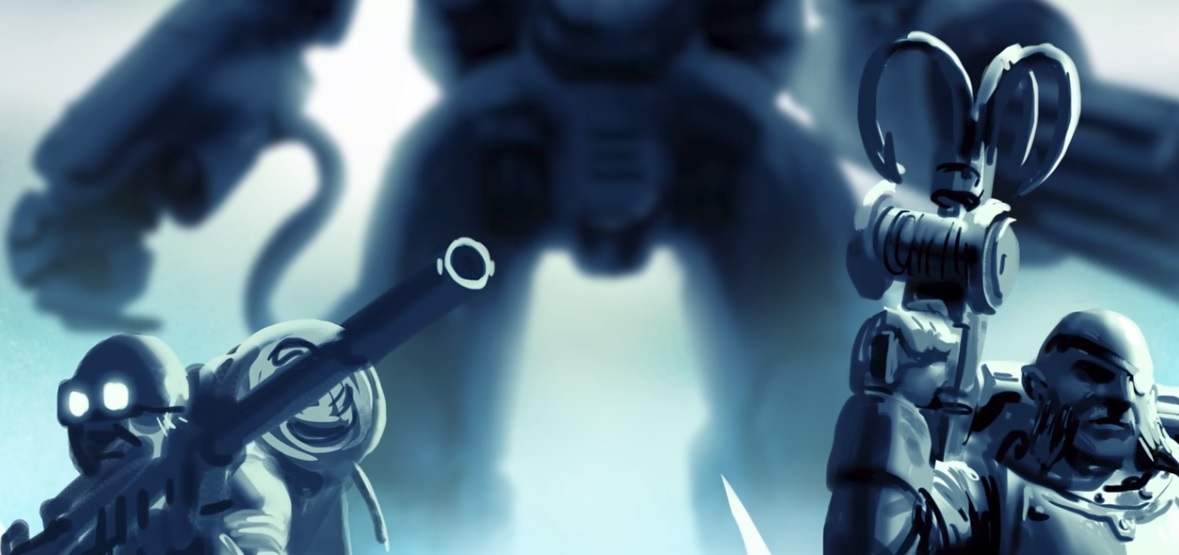 Next up we have a few other "useful" members of the explorers. Is that a Ratling Sniper? And what's up with "mutt-n-chops" with a grappling hook? Are they conscripted guardsmen or something else entirely?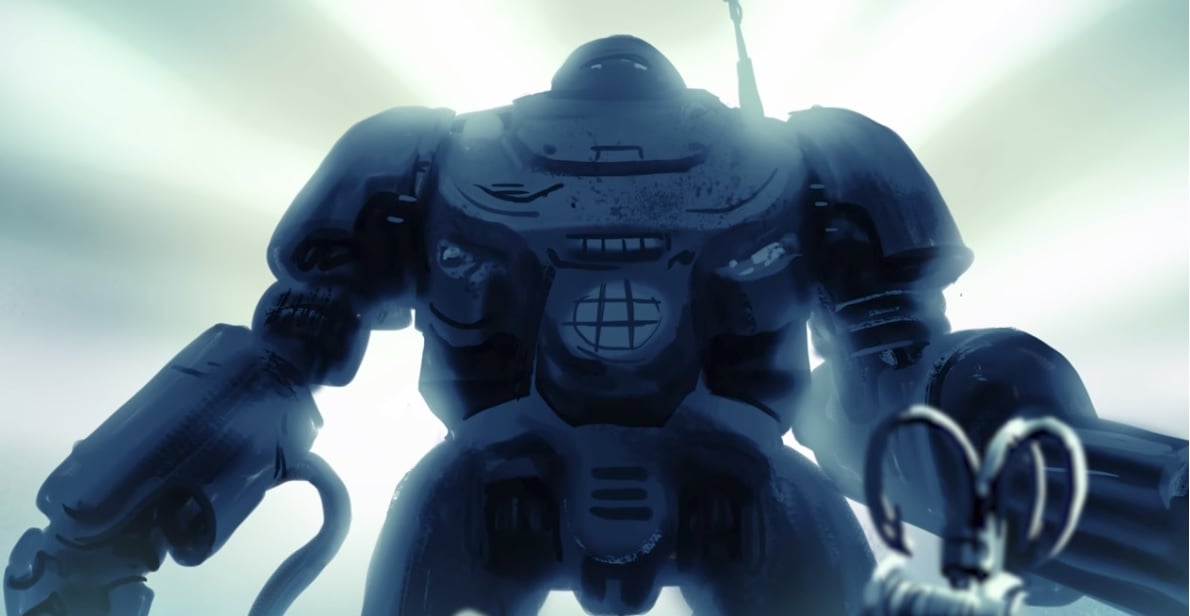 Finally we have the big robot from before! Again, this could be a Kastelan Robot – but the weapon load out is very different. Is this some type of dreadnought with a pilot or a remote controlled suit? Whatever it is, it dwarfs the rest of the crew!
GW also gave us a much better look at the Kroot member of this expedition: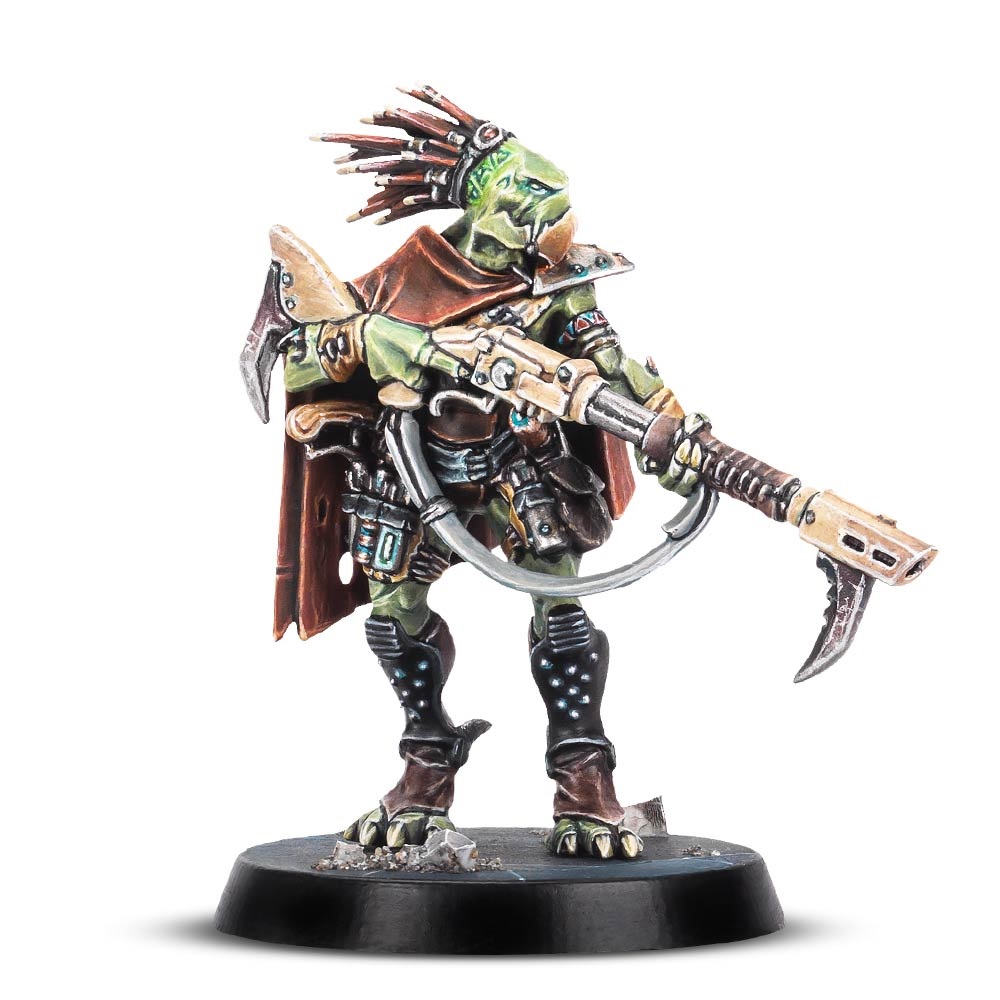 Hey – Kroot got new model! That's got to count for something, right?
What do you think of this latest teaser for Blackstone Fortress? Anyone else curious about how this game is going to play out?