The Resistance Conversion Kit is on the way and Fantasy Flight Games is showing off some of the cards you can expect to see in the new set!
Fantasy Flight Games is moving forward with Star Wars: X-Wing 2.0 and one of the big steps ahead was booting the Resistance and the First Order out of the nest and making them each their own faction. That means that FFG will also be releasing new Conversion Kits so you can use your existing Resistance ships in X-Wing 2.o! And FFG has a ship-load of previews for you to look at – so let's jump in: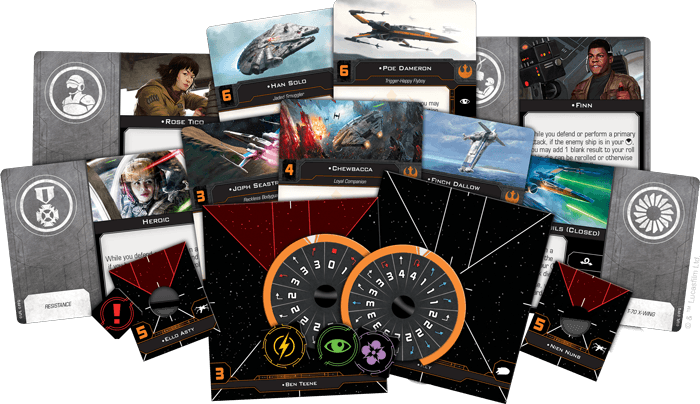 While the Resistance carries on the legacy of the Rebellion, it is more than just updated versions of classic starfighters. Most importantly, it is made up of people from across the galaxy, each committed to defending the galaxy from tyranny. In the years since the end of the Galactic Civil War, new heroes have taken their place alongside some of the saga's most iconic characters, each of them contributing to the fight in their own way. Join us today as we take a look at the these characters and what they bring to your games of X-Wing!
Old Hands, New Tricks
There are some classic characters returning for the Resistance. These old vets might have some signs of wear and tear, but they are still here to help pass the torch to the next generation: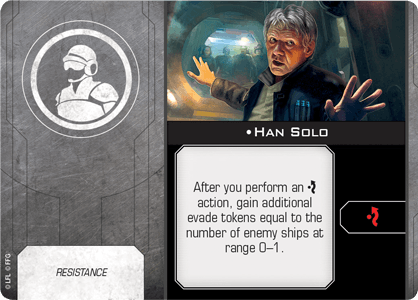 Han Solo is back to help with some bonus evade action. That's really going to help your bigger ships take more hits. Just remember spending evade tokens doesn't add results – they just change the dice to the evade result now…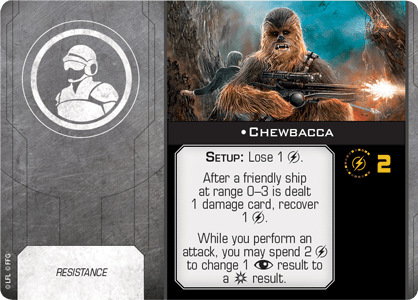 Chewbacca is here to help with a slightly strange ability. Basically after you take some hits you'll be able to convert his charge tokens into a mini-focus ability. You poke the wookie long enough and he'll tear your arms off!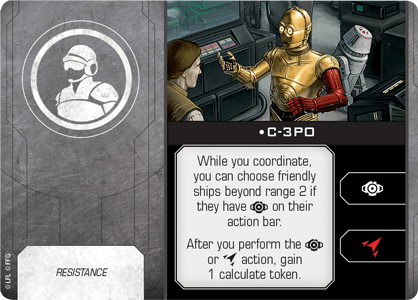 And speaking of missing arms, C-3PO is back. He's going to help coordinate and calculate with all the other droids in your fleet!
Star Wars: The Next Generation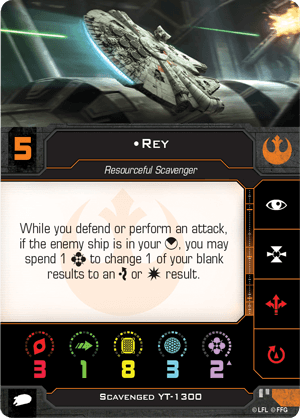 Rey has inherited the Millennium Falcon and she's got quite the impressive Force power. It works as both an offensive and defensive boost.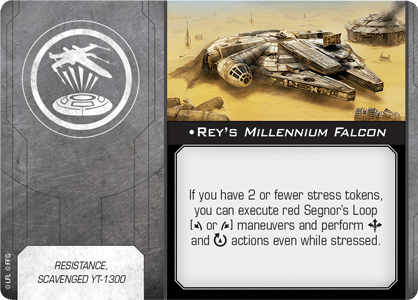 She's also got the option to use a few maneuvers even while stressed!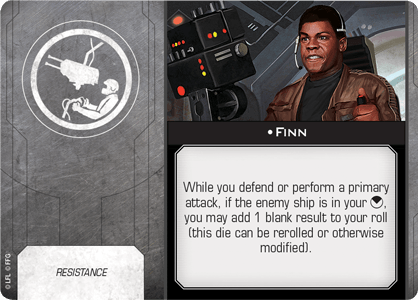 Finn has returned in 2.0 with his ability to add a blank die to a check. That die can then be used in conjunction with re-rolls or other modifiers (See Rey above).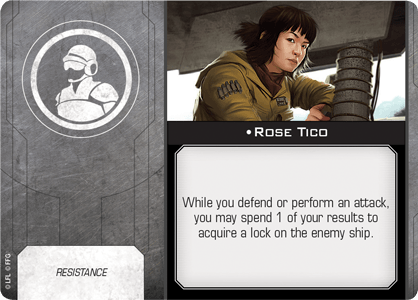 Finn also pairs nicely with his new friend Rose Rico! She can take that blank result and convert it into a Lock. Not too shabby.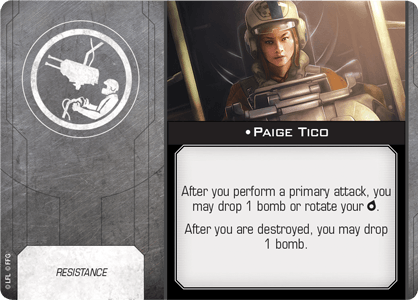 Paige Tico is also getting in on the action this go around, too. Her ability allows you to rotate your arc or drop a bomb after shooting your primary attack. She also has the ability to drop one last bomb after being destroyed. Seems fitting!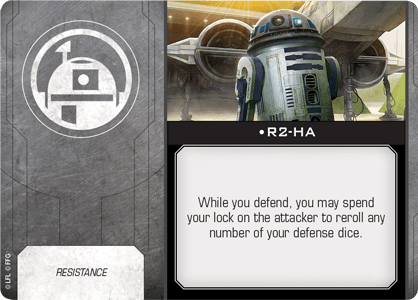 And finally we have the little droid that could – R2-HA. This droid will help you to stay in the fight with the ability to drop a Lock to reroll your defense dice.
The Resistance is looking like they will play with best as a team. There looks to be a lot of interlocking abilities that will (maybe) make them better together. That could also prove to be a big weakness in the future…I guess we'll have to play it out and see what happens!
What do you think of the new Resistance cards? What are you excited about running?