Team Yankee: Reinforce your Czech & Polish Forces with These New Minis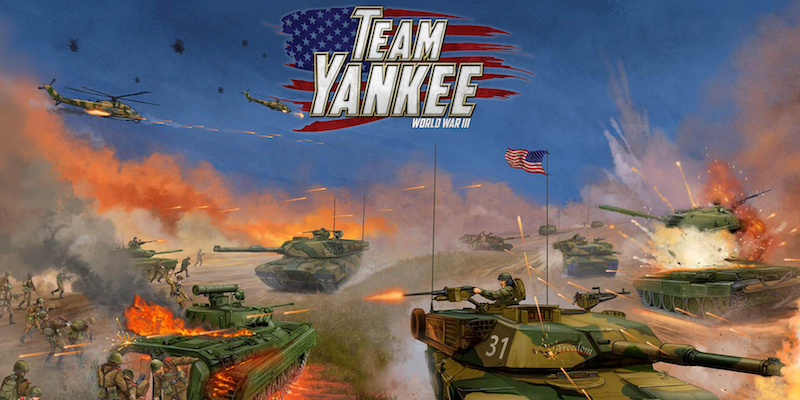 Tired of World War II battles with from the history books? Looking for something a bit more modern? Team Yankee is all about a war that never took place. It's the 1980's and the Cold War has gone from theory to reality. Welcome to WWIII.

The Team Yankee core rules are very similar to Flames of War – both are from Battlefont. The scale is the same 15mm as it's predecessor but with more "modern" equipment.  Gone are the Shermans and Tigers – now it's all M1 Abrams and T-72s! The game has plenty of choices for armies and ways to build your list.
Here are the latest releases…
Dana SP 152mm Battery – $41.50
The Czechoslovakian 152mm DANA self-propelled howitzer is a unique design that mounts a traversible howitzer turret on an armoured 8×8 truck chassis. The fully automatic loading system of the DANA loads the projectile and then the charge, so the gunner can select either single shot or automatic fire.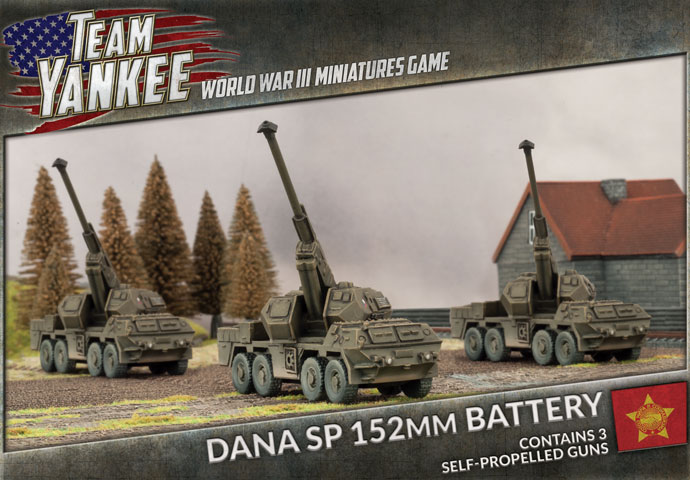 RM-70 Rocket Launcher – $41.50
The RM-70 multiple rocket launcher is the Czechoslovakian People's Army version of the Soviet BM-21 Grad multiple rocket launcher area-saturation rocket artillery system. It can concentrate fire in an area of up to three hectares in one volley, dropping up to 256kg of explosives.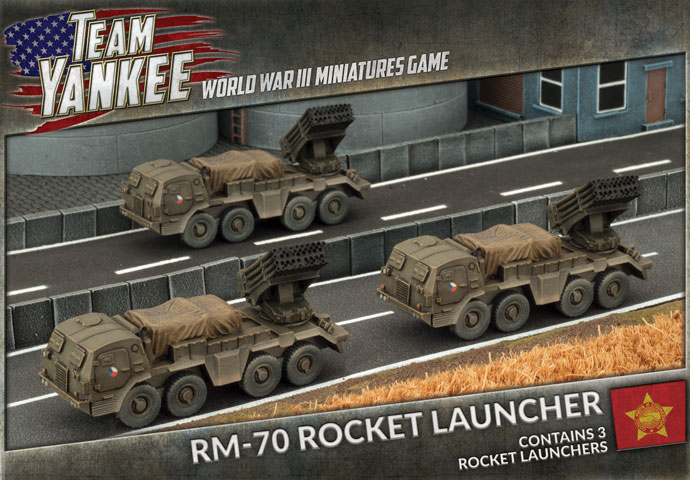 Subscribe to our newsletter!
Get Tabletop, RPG & Pop Culture news delivered directly to your inbox.
OT-64 Transport – $47.00
The standard wheeled armoured personnel carrier of the Czechoslovakian People's Army is the locally designed and produced OT-64. The OT-64 SKOT (Czech acronym for Střední Kolový Obrněný Transportér – medium wheeled armoured transporter) is an amphibious, 8×8 wheeled armoured personnel carrier developed jointly by Poland and Czechoslovakia.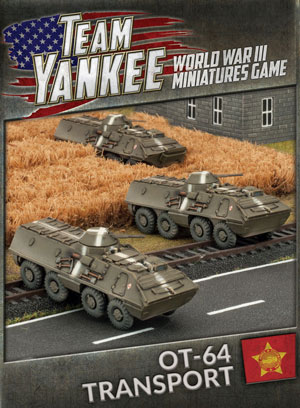 Warsaw Pact Decals – Price TBA

Each of the three decal packs (Czechoslovakian, Polish, and East German) contain two National Symbol coloured decal sheets that give you enough markings for four Hind Helicopters and over 100 vehicles. Each of the packs also includes two generic vehicle number sheets to personalise your Companies and Platoons.