Kubrick's iconic sci-fi movie is celebrating its 50th anniversary this year. This month Christopher Nolan's remaster of Kubrick's 2001 arrives on 4k, and you can recreate scenes from the movies with a collection of figs sporting a space suit from the movie, and a HAL 9000 that will sing you a song.
2001: A Space Odyssey – Orange, Yellow, Blue, & Green Space Suits – 5,800¥ (~$55.00)
In addition to Dave and Frank's suits, the collection from Medicom includes the blue suit seen in the discovery pod and the green suit that was stored in the emergency airlock.
6.3 inches tall
Fully articulated
Interchangeable hands
Articulated figure stand
Helmet is not removable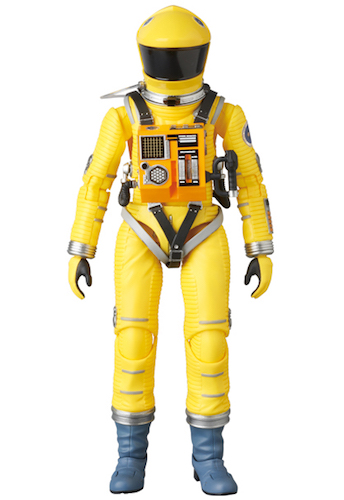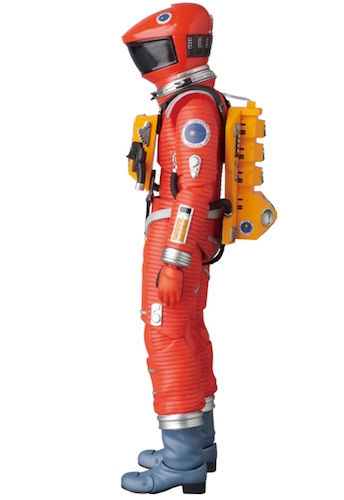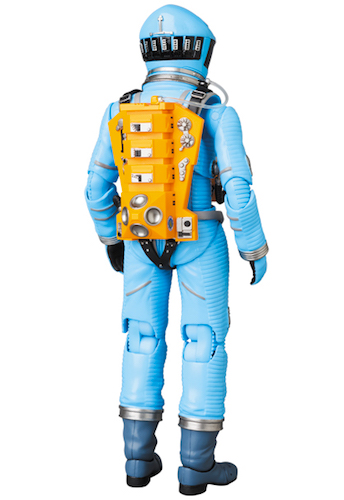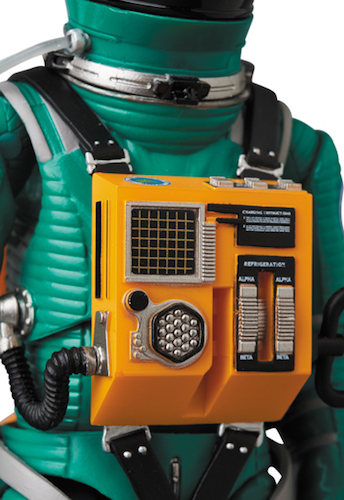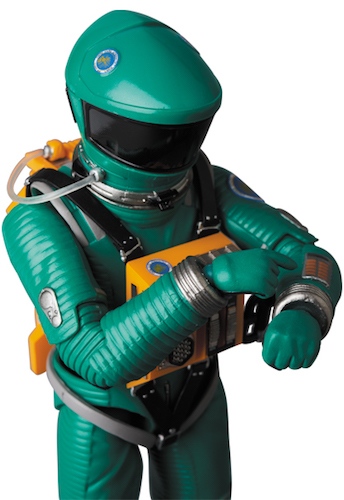 HAL 9000 50th Anniversary Ornament – $19.99
The latest result in machine intelligence, the HAL 9000—thought to be the most reliable computer ever made and incapable of error—served as the brain and central nervous system for the Discovery One ship's ill-fated mission to Jupiter. Fans of "2001: A Space Odyssey" will want to bring home this special Christmas ornament that celebrates 50 years of the science-fiction masterpiece. Press the button to see the ornament light up as HAL says several memorable phrases. Battery-operated sound and light feature includes three replaceable LR44 batteries.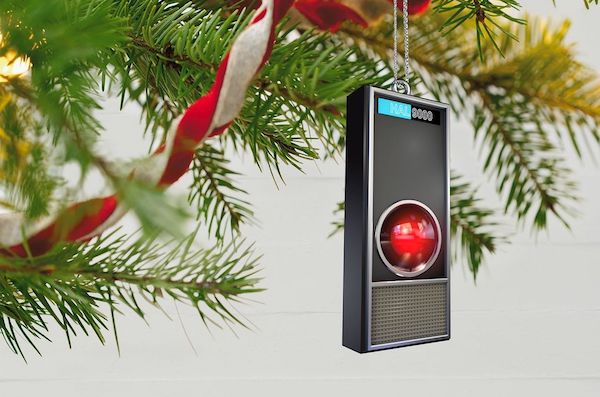 Dave Stuffed Animal Limited Edition (Online Exclusive) – $7.95 
Embark on an adventure like no other with Dr. David Bowman. This itty bittys® version of Dave features his red space suit from the Discovery One's ill-fated voyage to Jupiter and his solo journey through the Monolith. You'll have the greatest enthusiasm and confidence in the mission when you add this plush of the space explorer and scientist to your "2001: A Space Odyssey" collection.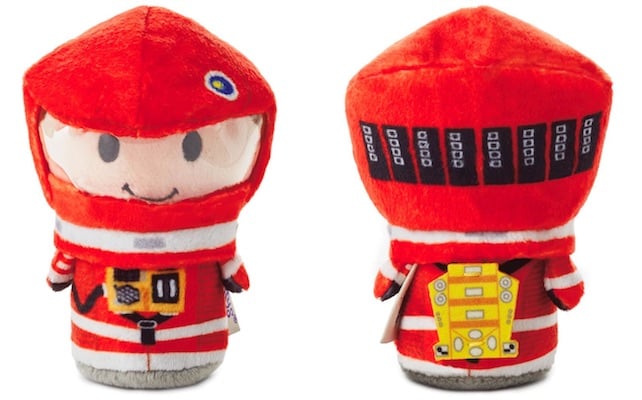 You'll be able to pick up the restored film on October 30th – I saw it in a theater, it's worth picking up. Nolan took a lot of care in restoring, but not revising, the classic. It's visuals are more vibrant and sharp, and it's sound clear but still deafening. The director spoke with Variety about the process…
Collaborating with a team at the FotoKem laboratory in Burbank, Nolan and Ned Price, Warner Bros.' VP of restoration, first had to spruce up that material. According to Price, the lab spent more than six months cleaning the 50-year-old negative and checking the splices, which included removing a number of older, imperfect repairs. Then they made an answer print, color-timed it by closely adhering to the original timing notes and documentation, and finally made an interpositive and an internegative in 65mm for striking prints.