The spookiest month of the year brings some big releases and sneak peeks. The Otherside rules are available for free, and the Allegiance Boxes are here, as well as new terrain, and a look at one of the new Malifaux 3E masters.
The Otherside rules and cards are available for free right now! You can download those here.
The game is arriving in the hands of KS backers right now, and the Allegiance boxes will be on their way to retailers soon. Make sure you talk to your FLGS about reserving a box, and while you're waiting for your chance to play read about the battle of London from the perspective of the zeppelin pilots of the King's Empire.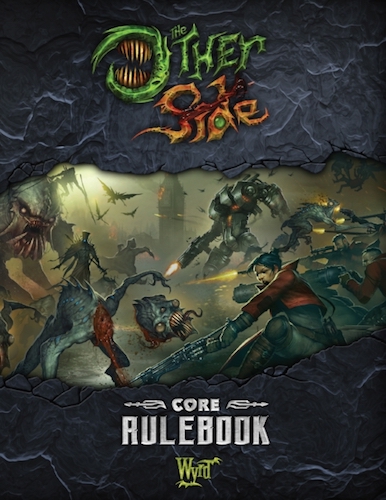 Malifaux Third Edition beta is open again. Wyrd is in need of playtesters that can provide battle reports and feedback on the new ruleset. If you want to help shape the next edition you can apply here. In addition, Wyrd has shared the details of one of edition's new Ten Thunders Master, Youko Hamasak.
Youko Hamasaki is the new proprietor of the Qi and Gong, the most widely-renowned brothel within the Little Kingdom (if not all of Malifaux City). While she might not appear imposing at first glance, Youko has her delicate fingers upon the pulse of the city and is adept at gathering information, secrets, and blackmail.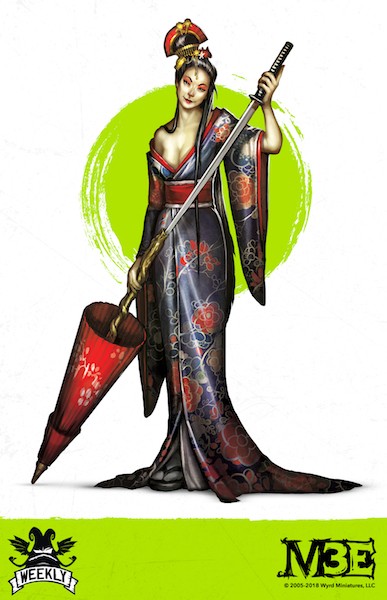 Iron Painter is wrapping up its third round, and there are two more to go. There have been some amazing entries so far – you can check those out here.
Through the Breach has three new PDFs you can pick up on DriveThruPRG – The Badlands Invitational, Above the Law, and Northern Sedition.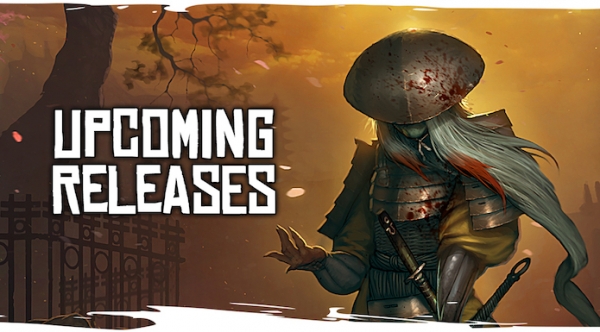 Wyrdscapes: Pathways –  

$50.00

Wyrdscapes: Haunted Spires –

$60.00

Alt Rogue Necromancy – 

$35.00

Alt Graves and Tannen Box –

$25.00

Alt Ototo –

$15.00

Electrocutioners –  

$45.00

Cult of the Burning Man: Adeodatos – 

$100.00

ECB Black Ops –

$45.00

Yarazi –

$45.00

South Wales Borderers –

$45.00

The Other Side – Core Rules – 

$60.00

Gwyneth Maddox –

$11.00