Realm of Chaos: Wrath and Rapture is coming in December for all you Daemon players. This Boxed set will have Khorne vs Slaanesh and it's got some great looking miniatures for both AoS and 40k!
When Games Workshop puts together boxed sets they are usually a great value – typically is two starter forces at pretty reasonable prices. But this time around the savings on this set will be massive. Why? Because it's actually 6 armies in one box! Those Daemons will have rules for BOTH 40k and AoS – Plus, because they are daemons, you can always run them as allies. A starter Khorne, Slaanesh or combined Daemon army for two different games? That's a steal! Oh and let's not forget those new models:
The Forces Of Slaanesh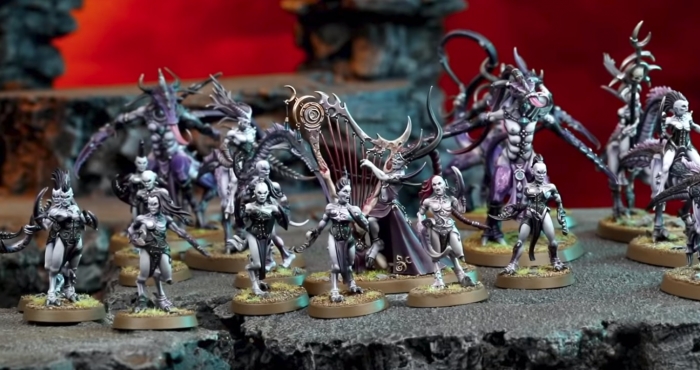 There is that Harpist we've been getting teases of for a while now. That's one Rumor Engine clue we can check off now!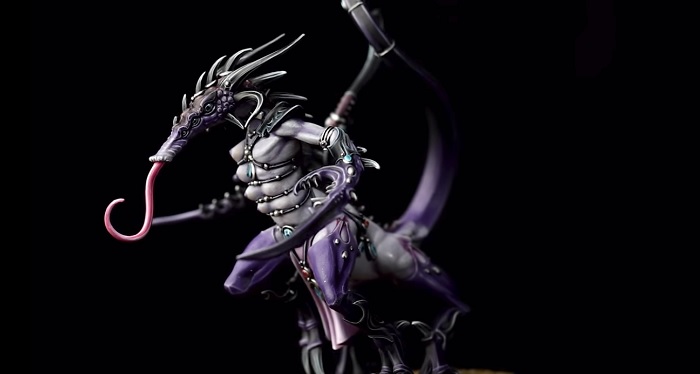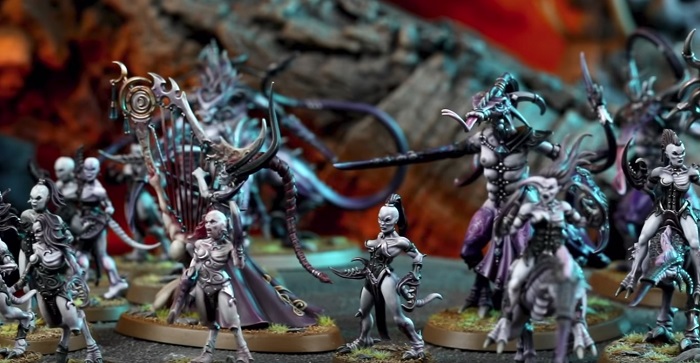 We've seen the new Fiends already but now we're also getting a sense of scale for the miniatures with everyone around. There also appears to be a few different sculpts of them as well – it's a little hard to tell in the video thanks to all the clever camera positioning obscuring our view. It's almost like GW wants to tease us or something…
Khorne's Dogs Arrive
I hope your hungry…FOR SKULLS because the Khorne Dogs are back in full force. Who's a good boy? Karanak's a good boy!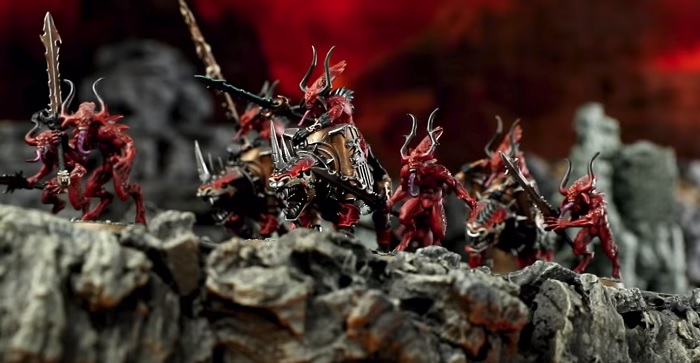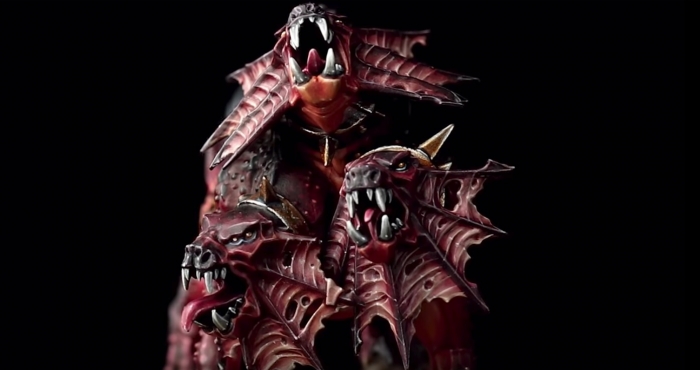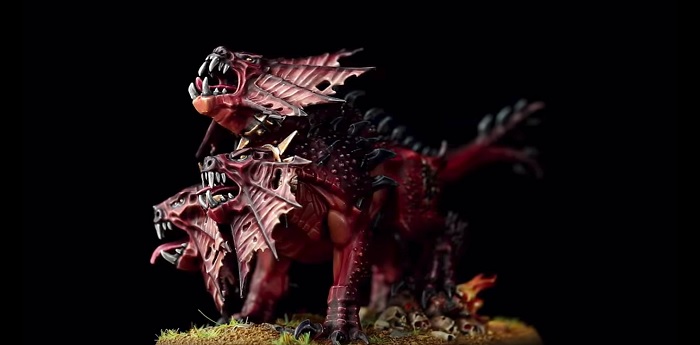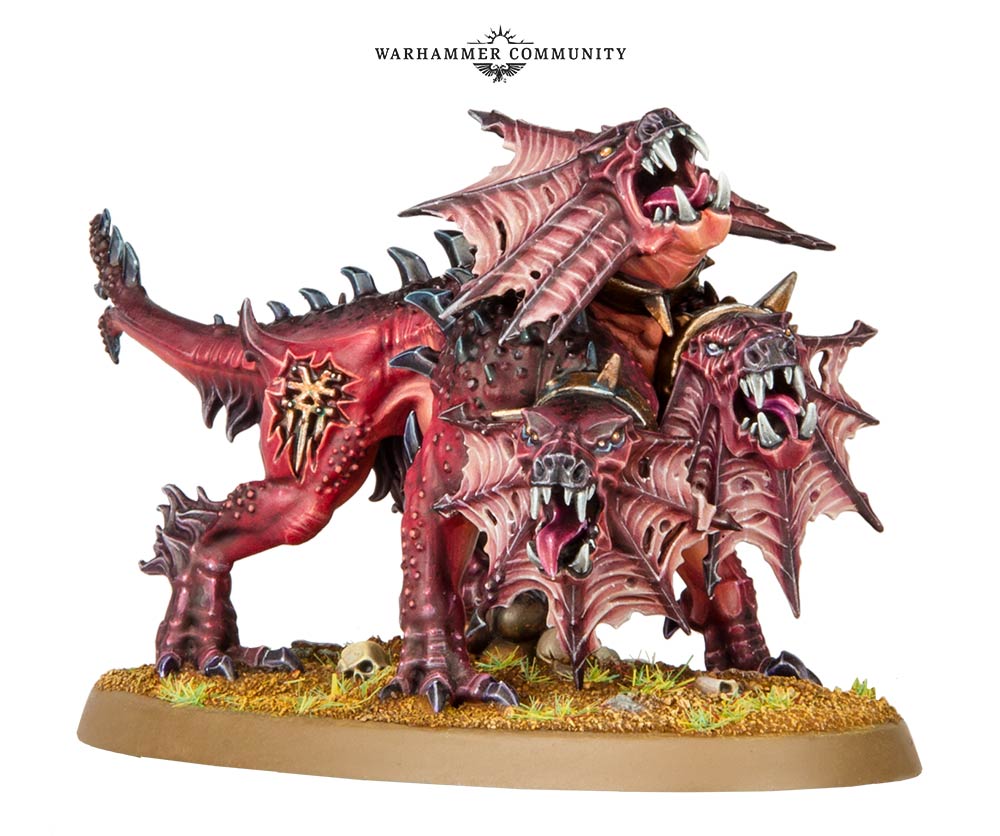 It's going to be a blood bath for sure when Wrath and Rapture drops in December!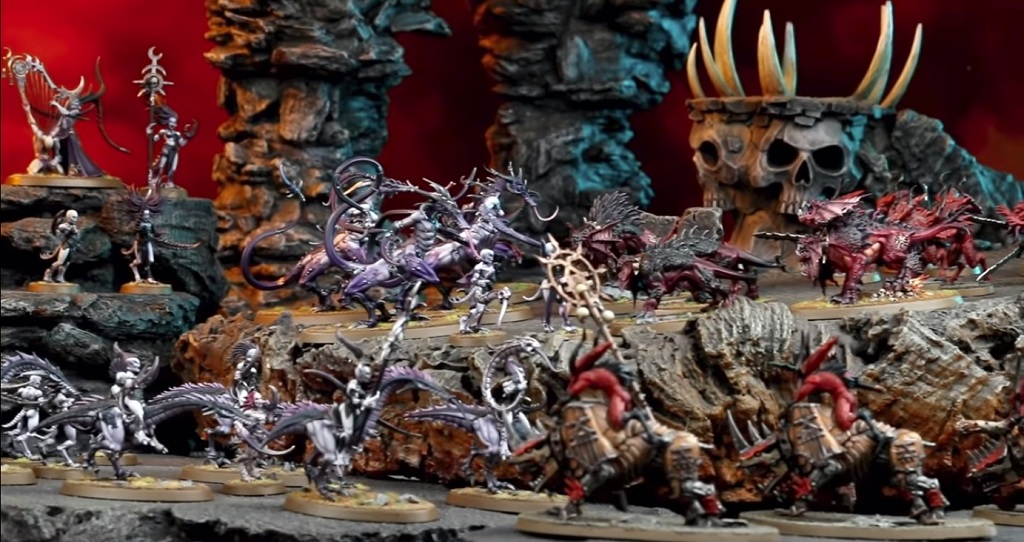 Khorne, Slaanesh or both?! Which side will you choose?