Games Workshop is unleashing it's Holiday Battleforce Bundles this weekend. But how good of a deal are they? We're taking a deep-dive into each box to find out!
For the past few years Games Workshop has released Battleforce Bundles that were only around for a limited time during the holidays. This year is no different – while the content of the boxes might have changed, the savings are looking as good as ever!
If you're wanting to start one of these armies or if you just want to fill out an existing one then you might want to take a look below at the pricing discount you'll receive.
Correction: We originally had all the Battleforce Bundles priced at $200. That price was based on the CAD not USD. That has been corrected in the pricing below.
Space Marine Primaris Interdiction Force 
$170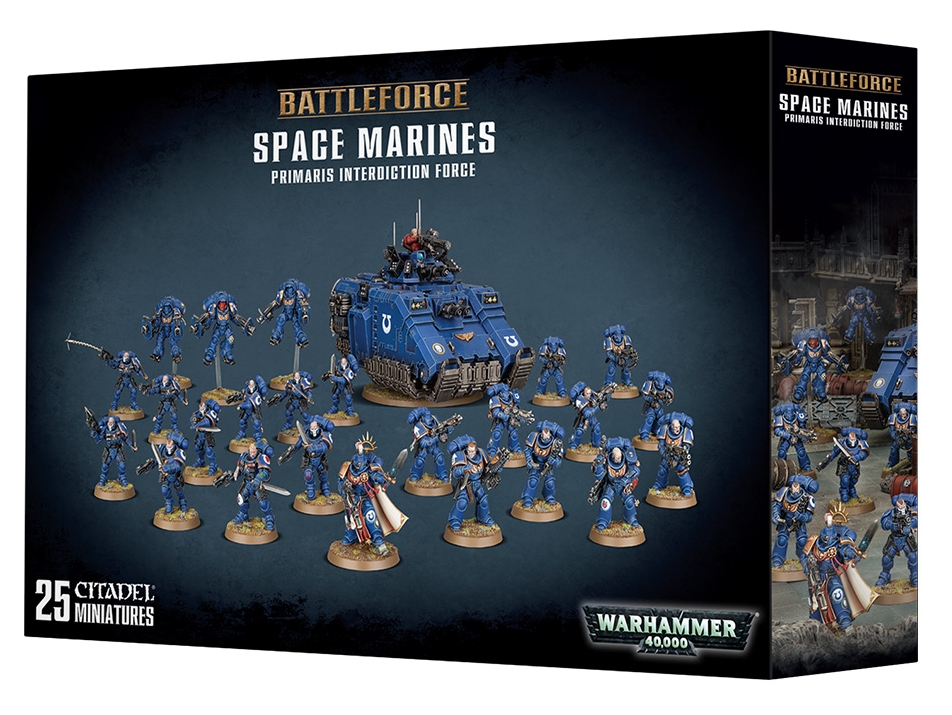 Primaris Captain $35
Primaris Reivers $60
Primaris Intercessors $60
Primaris Inceptors $60
Primaris Repulsor $80
Total MSRP: $295
Savings: $125
Imperial Fists Supremacy Force 
$170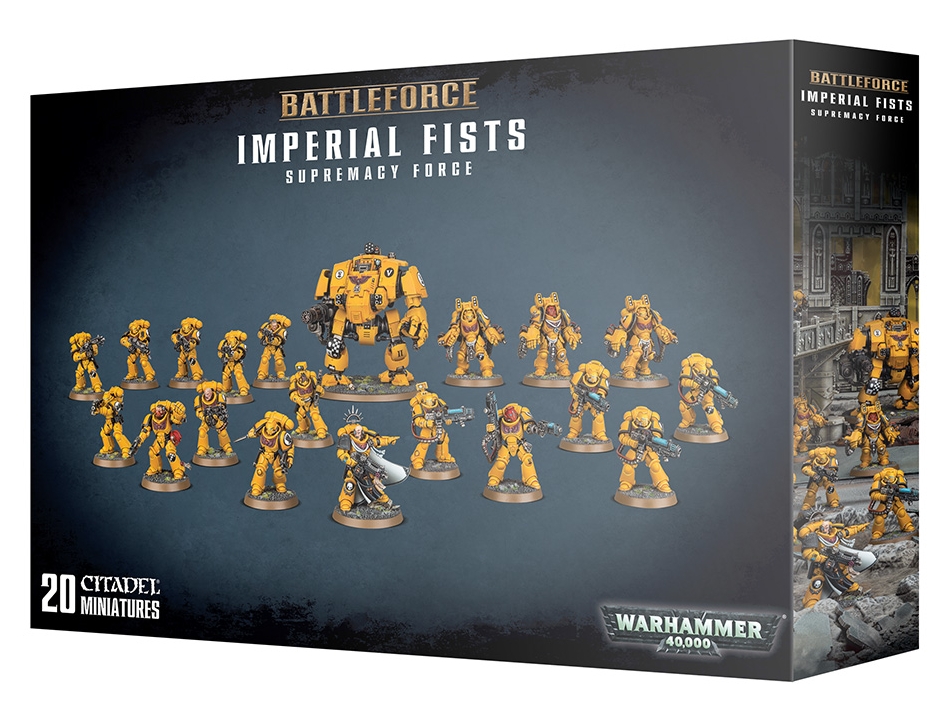 Primaris Captain $35
Primaris Intercessors $60
Primaris Hellblasters Combat Squad $35
Primaris Aggressors $50
Primaris Redemptor Dreadnought $65
*New Imperial Fist Sprue(s) – $???
MSRP Total: $245*
Savings: $75*
*Note: There is a new Imperial Fist Sprue included but we don't currently have a price point on that particular Sprue: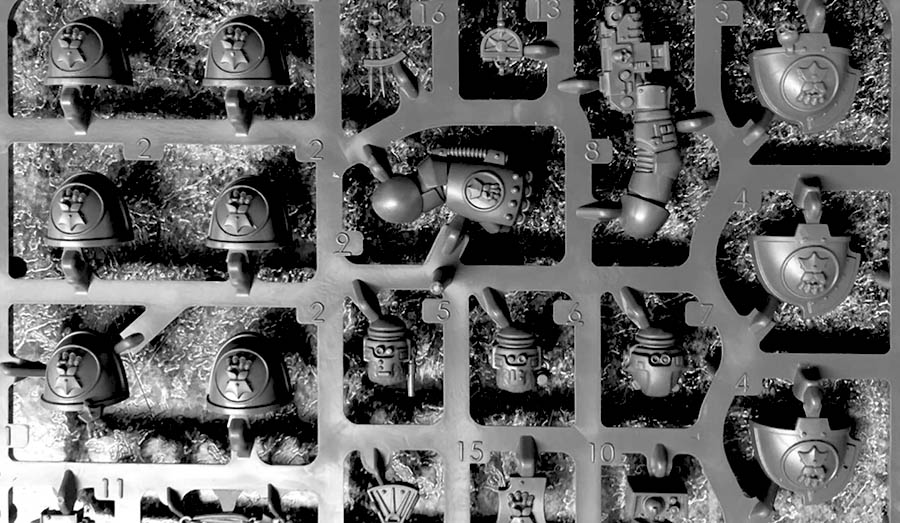 If sprue follows similar pricing models from GW ($13.50 per sprue) and you get 3 sprues in the box ( = $40.50), that would be the MSRP at $285.50 and the savings would actually be $115.50.
Adeptus Mechanicus Fist of the Omnissiah 

$170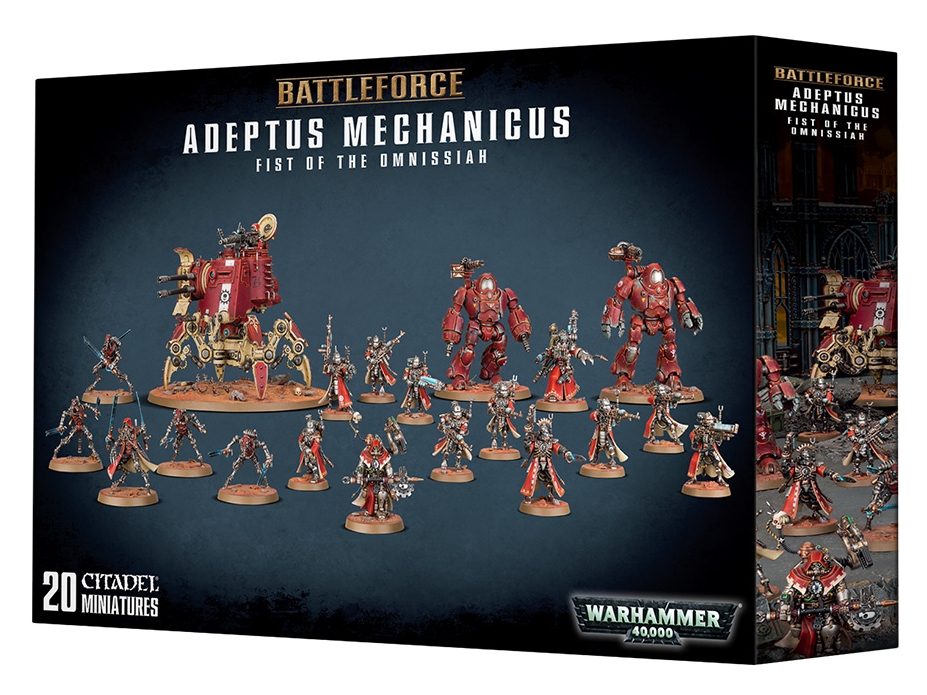 Tech-Priest Enginseer $30
Skitarii Rangers $39
Kastelan Robots $69
Adeptus Mechanicus Onager Dunecrawler $66
Sicarian Ruststalkers $46
MSRP Total: $250
Savings: $80
Death Guard Infection Cluster 
$170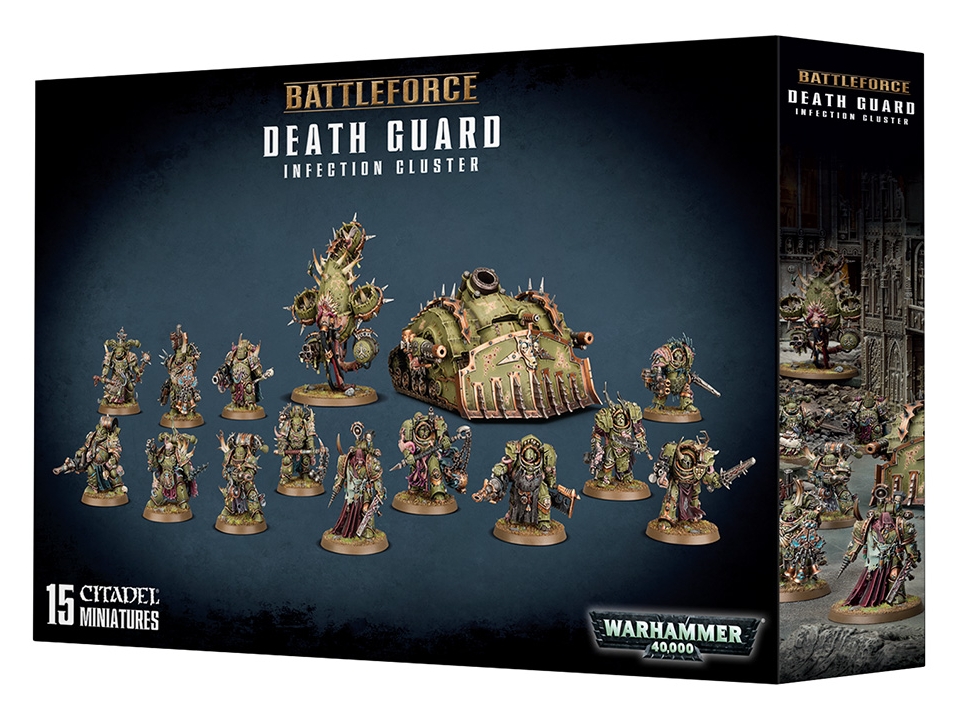 Nauseous Rotbone, the Plague Surgeon $25
Plague Marines $50
Blightlord Terminators $60
Plagueburst Crawler $65
Foetid Bloat-drone $50
MSRP Total: $250
Total Savings: $80
Necrons Dominion Spearhead 
$170
Necron Overlord $28
Necron Warriors with Canoptek Scarabs $36.25
Deathmarks $33
Ghost Ark $49.50
Necron Immortals $33
Tomb Blades $41.25
Canoptek Spyder $33
Total MSRP: $254
Total Savings: $84
Craftworlds Asuryani Bladehost 
$170
Farseer $20
Guardian Squad $36.25
Dire Avengers $35
Vyper $30
Windriders $41
Wraithknight $115
Total MSRP: $277.25
Total Savings: $107.25
There are some pretty big winners in terms of savings for these Battleforces. the Eldar and the two Marine Bundles appear to be the best deals out there for the Warhammer 40,000 Boxes. Still, saving anywhere from $80-$125 off the retail price for these boxes is hard to pass-up.
What do you think? Do any of these Battleforce boxes look tempting to you?