The Rumor Mill is spinning up again and this time they are going into overdrive for Chapter Approved 2018. Check out what's on deck to get hit with the Nerf Bat and what's getting a buff!
It looks like the up coming Chapter Approved 2018 has sprung a leak and info is finding it's way online. We've got lots of points adjustments across the board and some more teasers about Sisters coming. Just remember, these are considered rumors and standard salt caveat applies: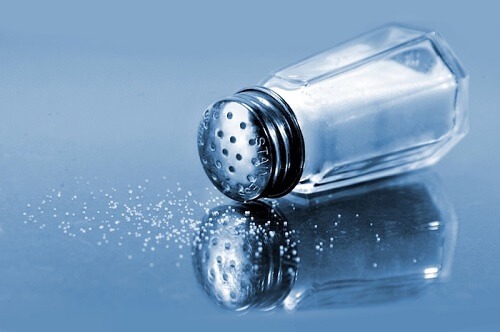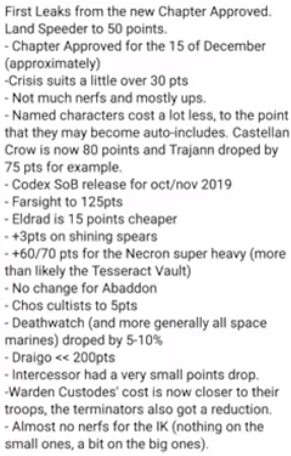 Now these rumors are pretty light – lots of points tweaks but there are a couple of big ones in the mix:
Chapter Approved slated for Dec 15th which pegs it in 5 Saturdays – that would fit in line with GW's release schedule.
Sisters of Battle Codex due out for October/November of 2019 – ouch. We know the Chapter Approved will include the "Beta" Codex version of Sisters so hopefully that will hold folks over until they do come out.
Cheaper Space Marines – a points drop of 5-10% for Marine units would be nice for them. The list also mentions an Intercessor points decrease too.
Cheaper Named Characters – this one is also interesting as it makes taking those characters more attractive than their generic alternatives. Personally, I'm wondering if that's a good thing as making them cheap to the point of "auto-include" takes away choices.
No nerfs for Imperial Knights – I find this one a little bit concerning. Knights have been dominating the meta this year and are currently one of the most played armies according to the data. Now, that could be armies that are just including a knight detachment but that still means they are prevalent across the game meta.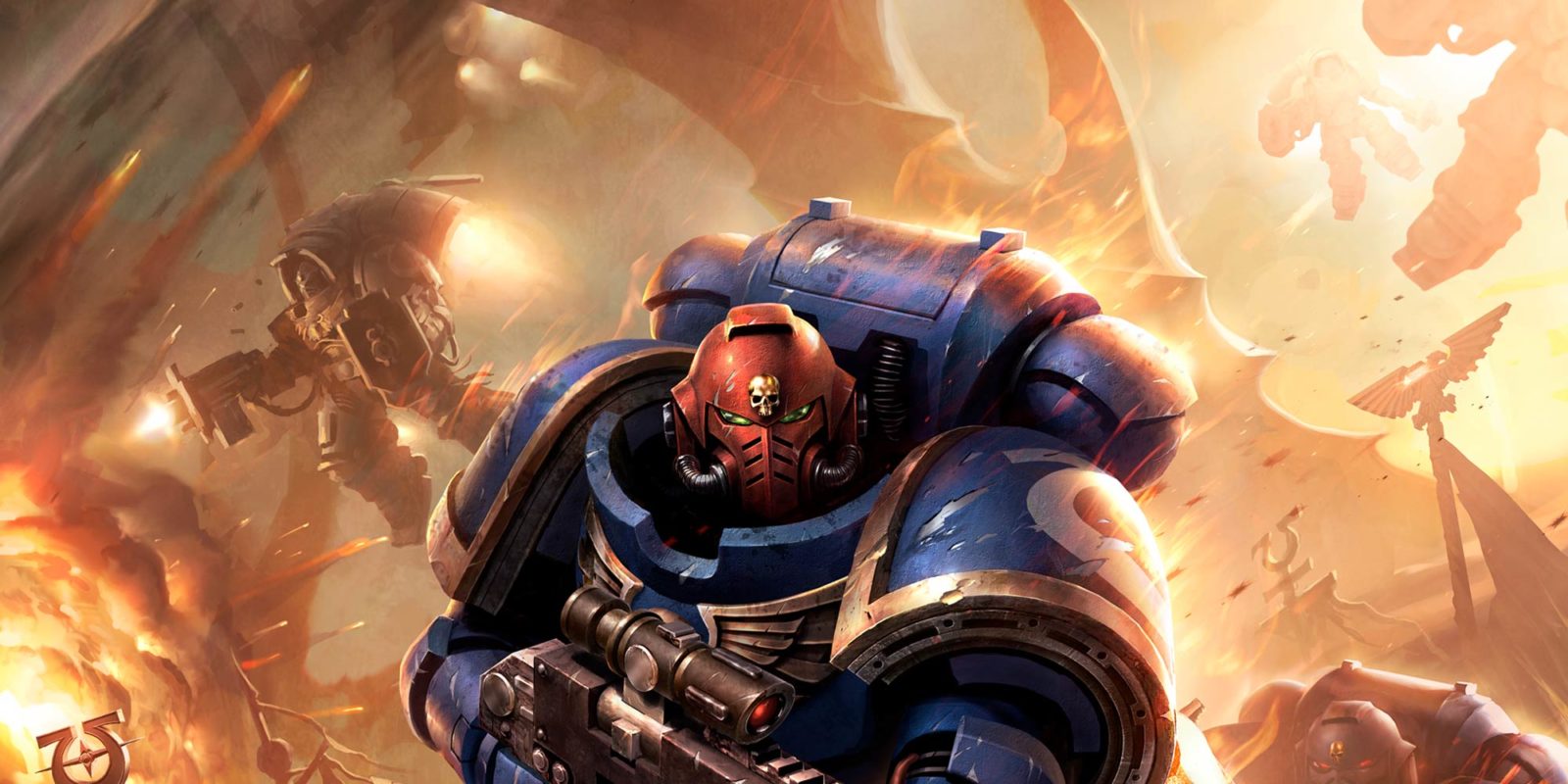 Again, I want to stress this, these are RUMORS. Some of the things in this list are very suspicious while some of the items are no-brainers. Could this list just be a fabrication by a fan or is this a legit leak? I guess we'll find out in a few weeks. For now, let the speculation begin!
What do you think of these leaks? Do you think they are true or is someone pulling our collective legs? Let us know in the comments tab!